Otavalo is a town two hours from the Colombian border and was our first stop in Ecuador. It is mainly known for its Saturday market, which is the biggest market in South America and due to that one fact, drives massive numbers of tourists on that one day of the week. We were unsure if we want to make the stop, but as we were travelling from Salento which is faaaaaar from the border, we decided we probably don't have a choice.
It was the right call as the journey to get there was already beyond our tolerance (800km, 7 buses, 24 hours!) and we probably would not survive until Quito, which is a few more hours south.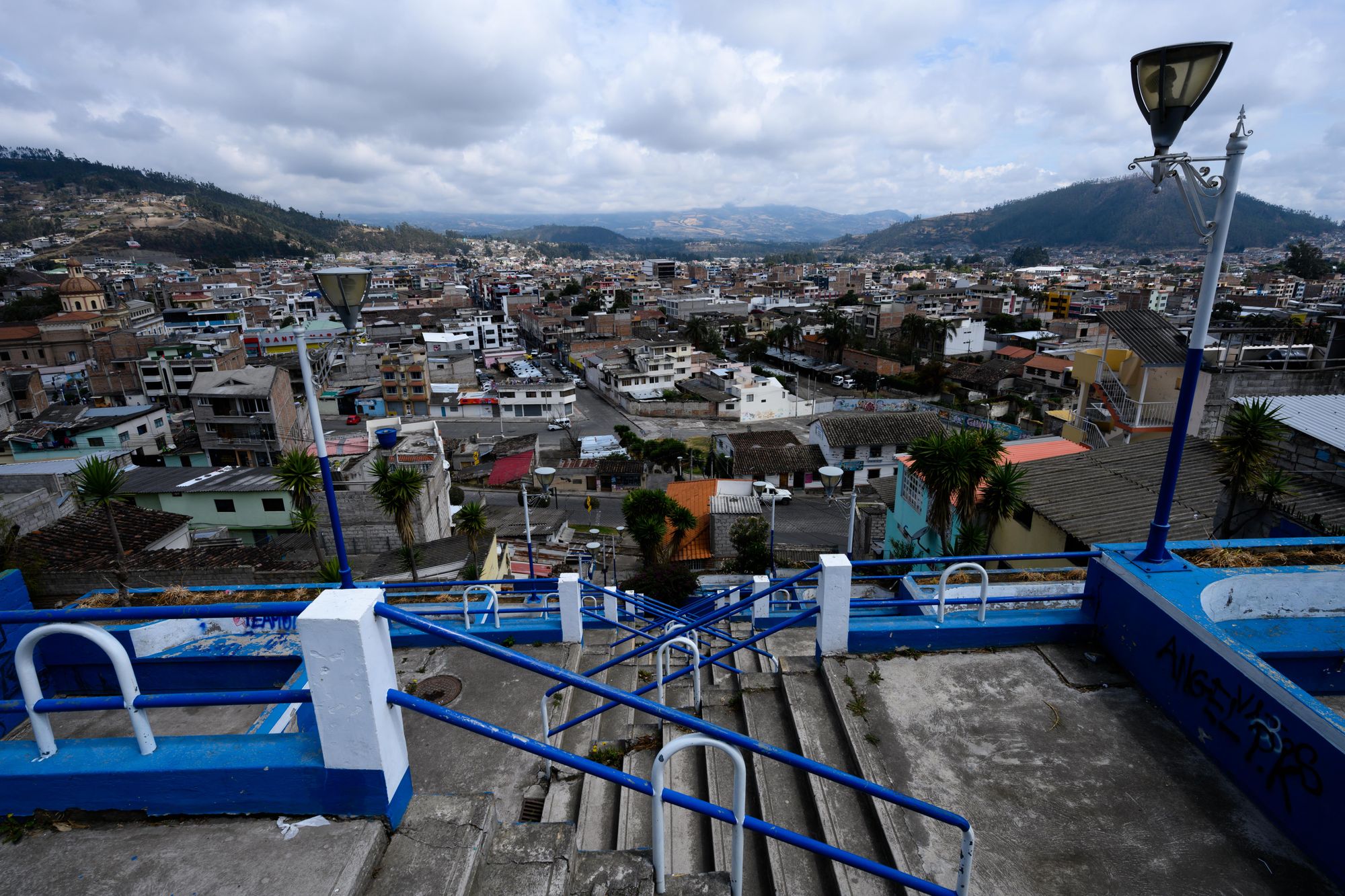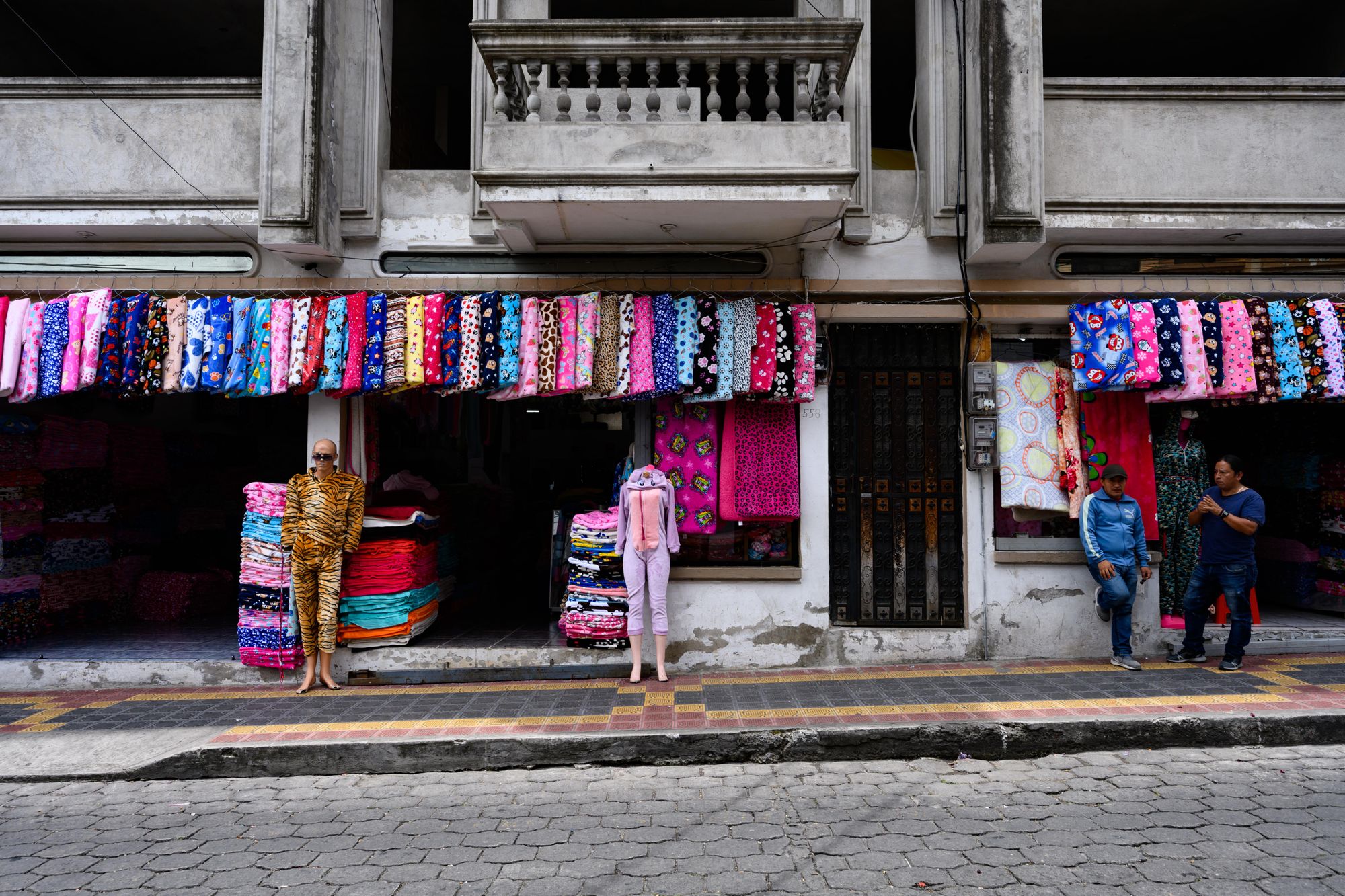 Unfortunately, the town turned out to be bleak and a big let down, particualy in comparison to our experiance in Colombian towns. Anyone who does not need to make a stop there, I'd recommend to skip it. In its day, I'm sure it would have been a facinating market place with traders bartering for the best deal for their creations. However, these days you'll find many stalls selling the same "handicrafts" and sweaters that would suggest they are simply factory produced.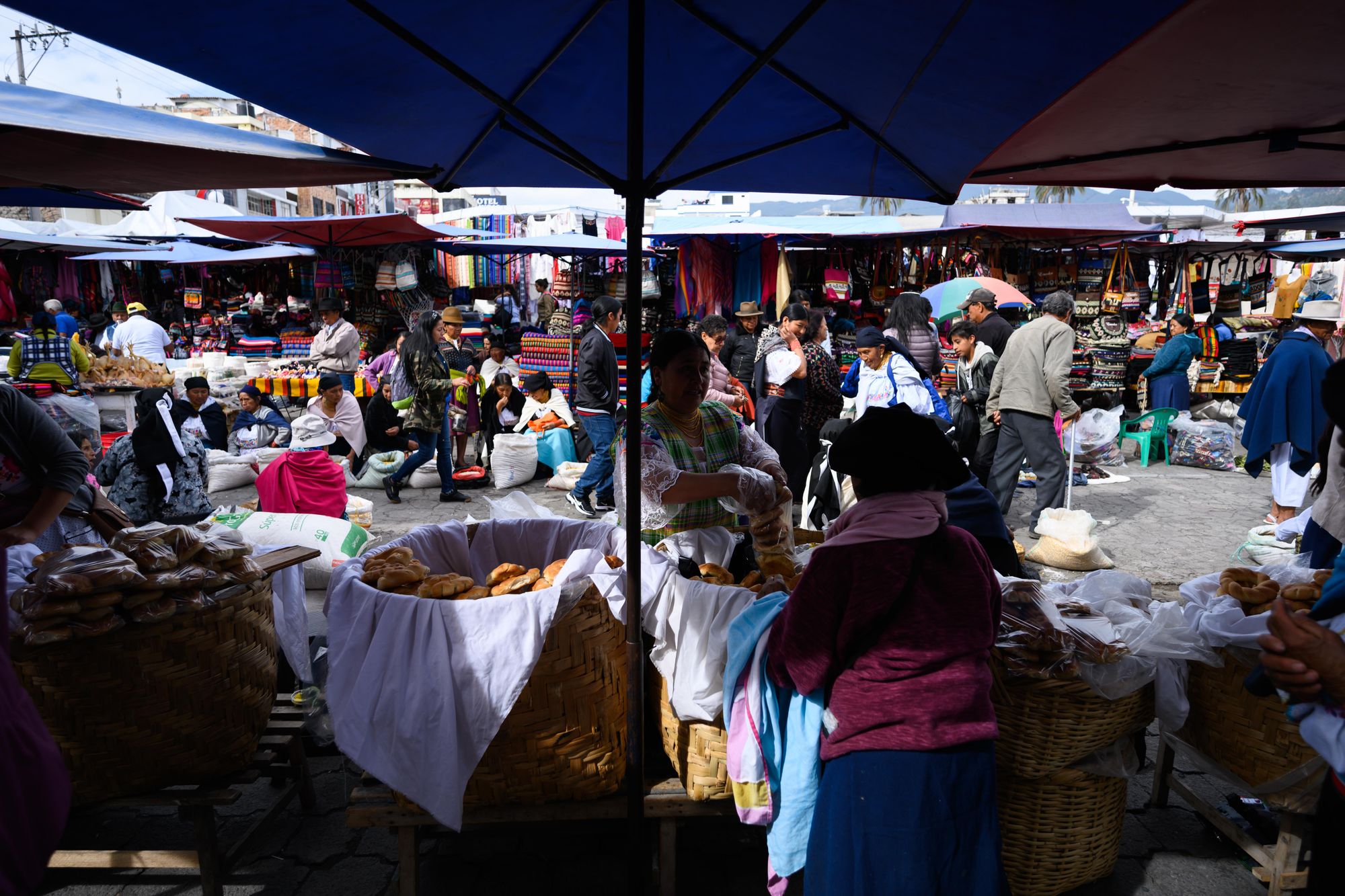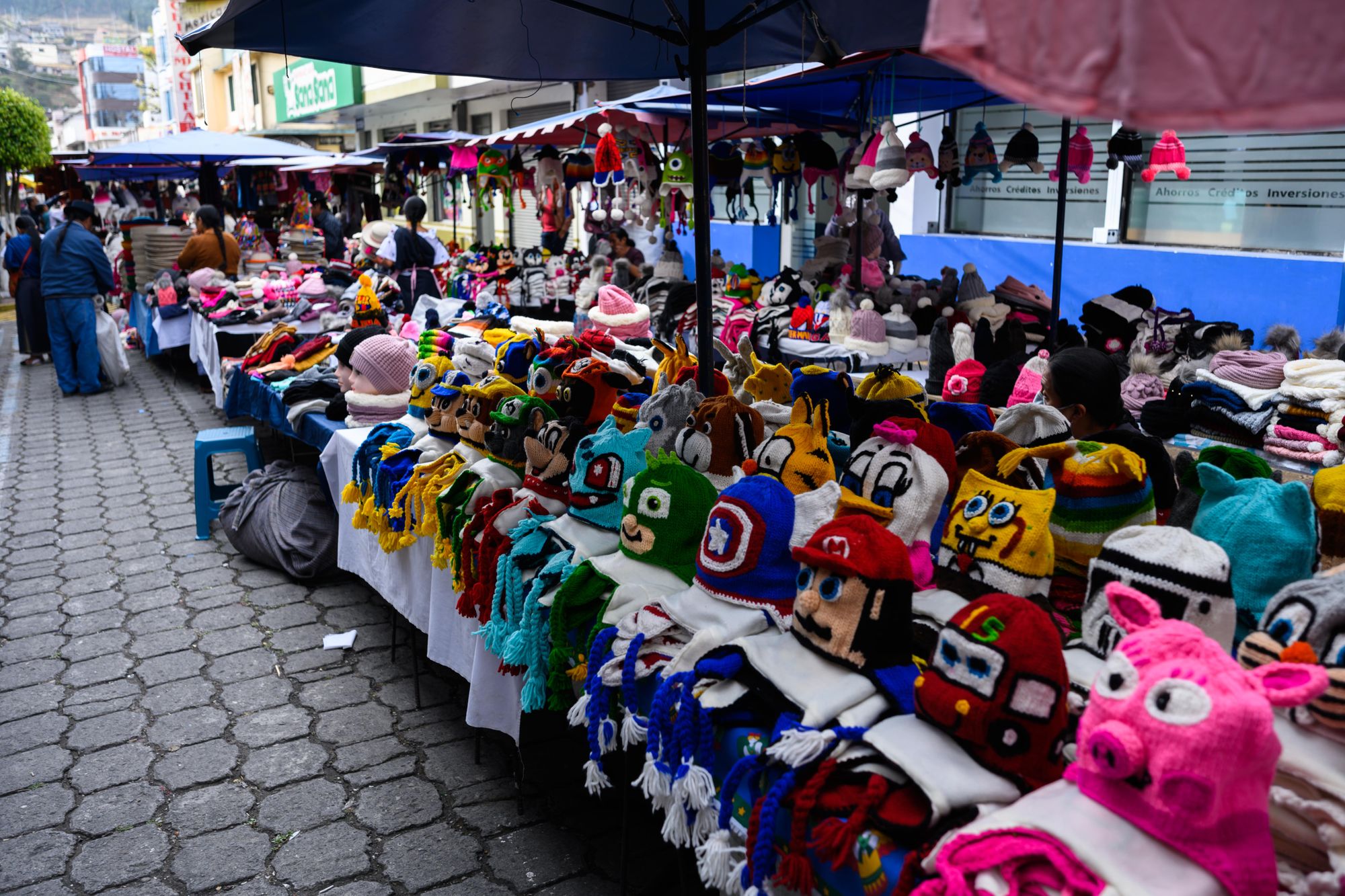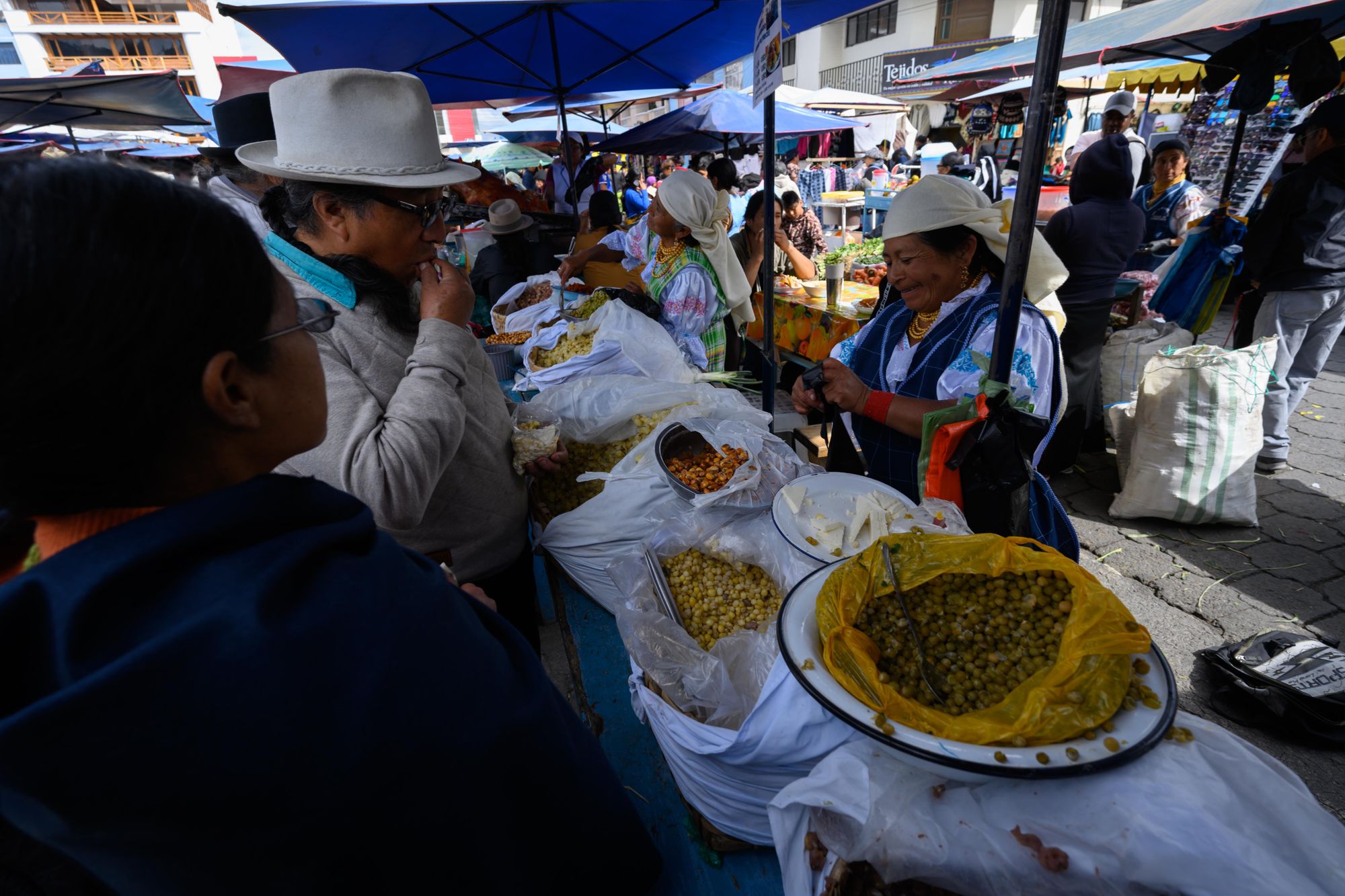 It did, however, make us realize how different Ecuador is from Colombia. We very much enjoyed the 'hang out' culture of Colombia - whether with a coffee or a beer, there was always a place to sit down and let the time slowly pass with the locals. Both in quiet towns and tourists spots, the music was playing and it seems that nobody is in a hurry to get anywhere. In Otavalo, on the other hand, there was very little coffee places (and most of them were for tourists) and no local bars - very big disappointment when you want to relax after the long journey.
There was another big difference we noticed even before getting off the bus. Colombia, as one of the less developed countries in South America, is in many places still very wild, so when travelling from town to town you pass vast virgin landscapes, barely touched by human intrusion. Villages in the Andes are mostly tucked between forested mountains, with only some interruptions where industry is concentrated. Ecuador is way beyond that stage - here every piece of land that can be cultivated already is. It is quite stunning to see that fields spread up to top of the hills, but also sad to see how much land is already taken away from nature for humans to exploit.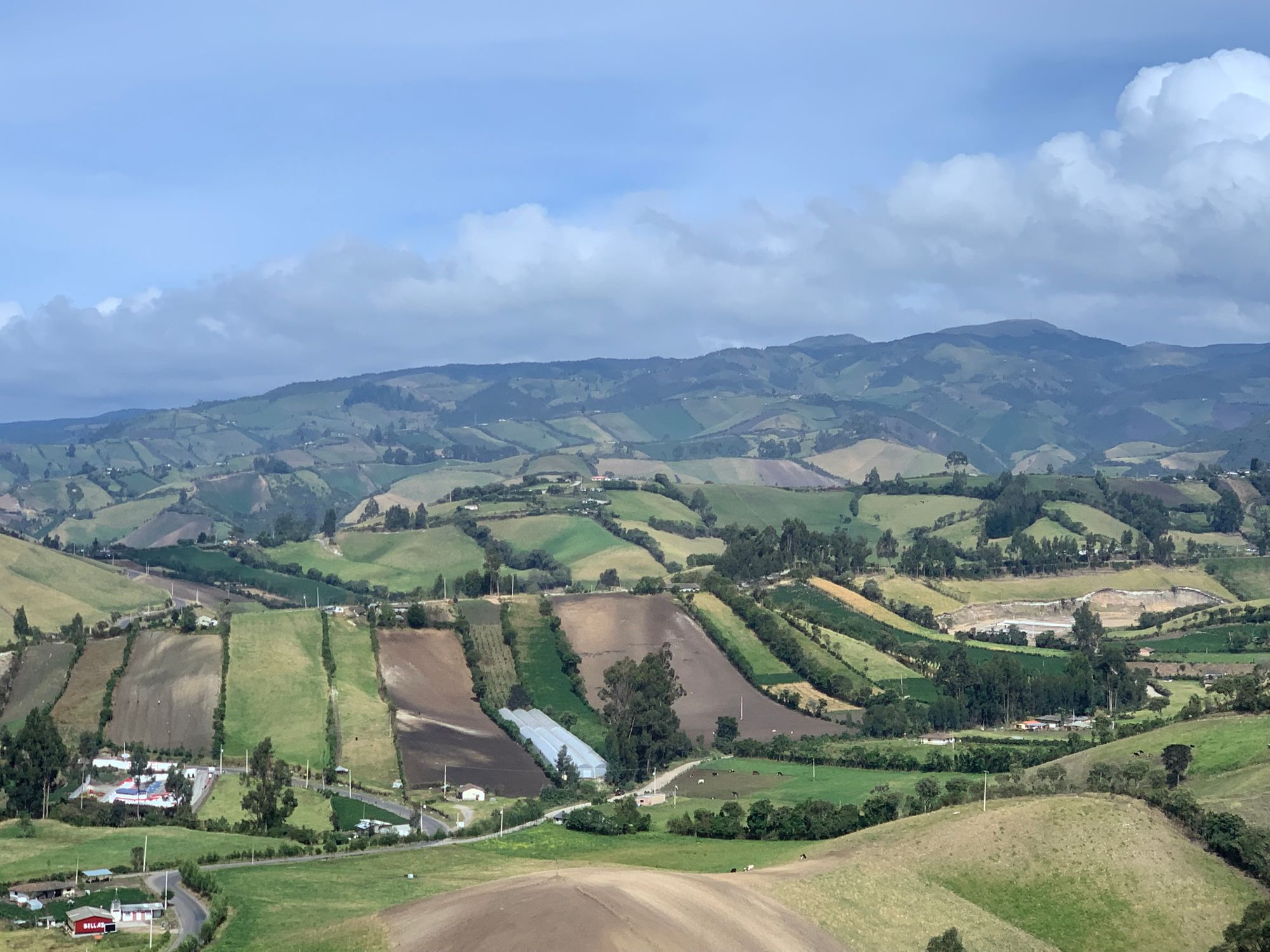 So we started the journey in Ecuador already feeling a bit of nostalgia for the place we just left. But this is just the nature of travel - some places you love, some places you are perfectly fine leaving behind...