When you go to South America, everybody seems to be concerned about the Colombian part of your trip. For us Quito was the first city we found a bit shady. Walking towards the colonial town centre in the middle of the day, we passed few streets with prostitutes of all kind and another one where someone was casually buying drugs. At that point we took a note that it is probably better to not to wander off too much after sunset. As the city turned out also to be quite expensive as well, it was also a natural choice to relax at the hostel after a few happy hour beers in one of the party neighbourhoods of the city.
On Sundays, the city transforms completely as one of the busiest streets is closed for cars and thousands of people take their bicycles for a spin. Maybe it is just our perception, but the air seemed noticeably cleaner that day and it was great to take a walk downtown without the constant noise of cars as it was almost exclusively taxis and buses on the streets. I wish more cities decided on such move - if you think about it, it probably reduces pollution by at least 10% every week and it is a good way to get people used to the idea of using bicycles, public transport or their own two feet instead of their cars!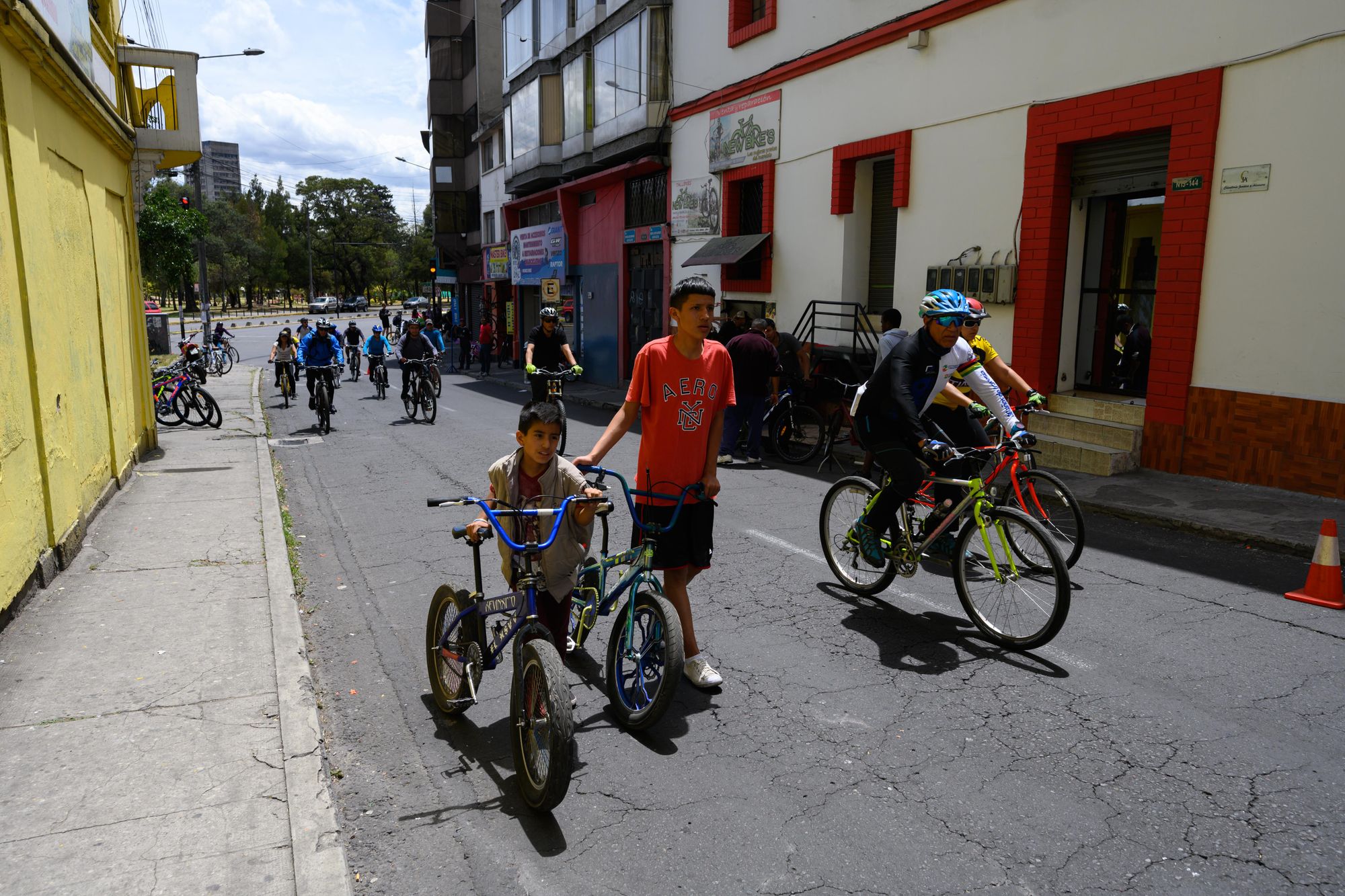 Monday in Quito was a bit painful. We had to go to the LATAM airlines ticket office (as their website was not working!) as we needed to buy a connecting flight home. The office was however in a shopping centre out of the city and it was a harsh reminder of the world we left behind - the world of shopping malls. It was fairly depressing finding ourselves in Ecuador in an American/English style shopping mall watching people eating Burger King in between shopping at the Sony Centre, Zara and Louis Vuitton. When there is so much delicous fresh food in a country we couldn't understand why people would want to eat tasteless processed factory food in the shopping mall. A combination of paying a $60 admin fee to LATAM to buy the ticket in their own office because their own website doesn't work and the shopping mall music, lights and noise left us both with headaches and itching to move on to hike the Quilotoa loop, which would be a nice simple walk through the peaceful villages and landscapes of the Ecuadorian Andes.