Yums for the tums! - Ecuador
It gives me an ambivalent feeling to share those pictures now - while we had some delicious food experiences, with special mentions to seafood in Puerto Lopez, we left Ecuador on a long journey which combined with the rocking boat and eating ceviches every day gave us some stomach problems (to make the trip into an even more vivid memory). So while Tadzik is getting his recovery midday nap and I am cauciously munching on some dry bread myself, I decided to make some use of this time and share some of the best meals we had.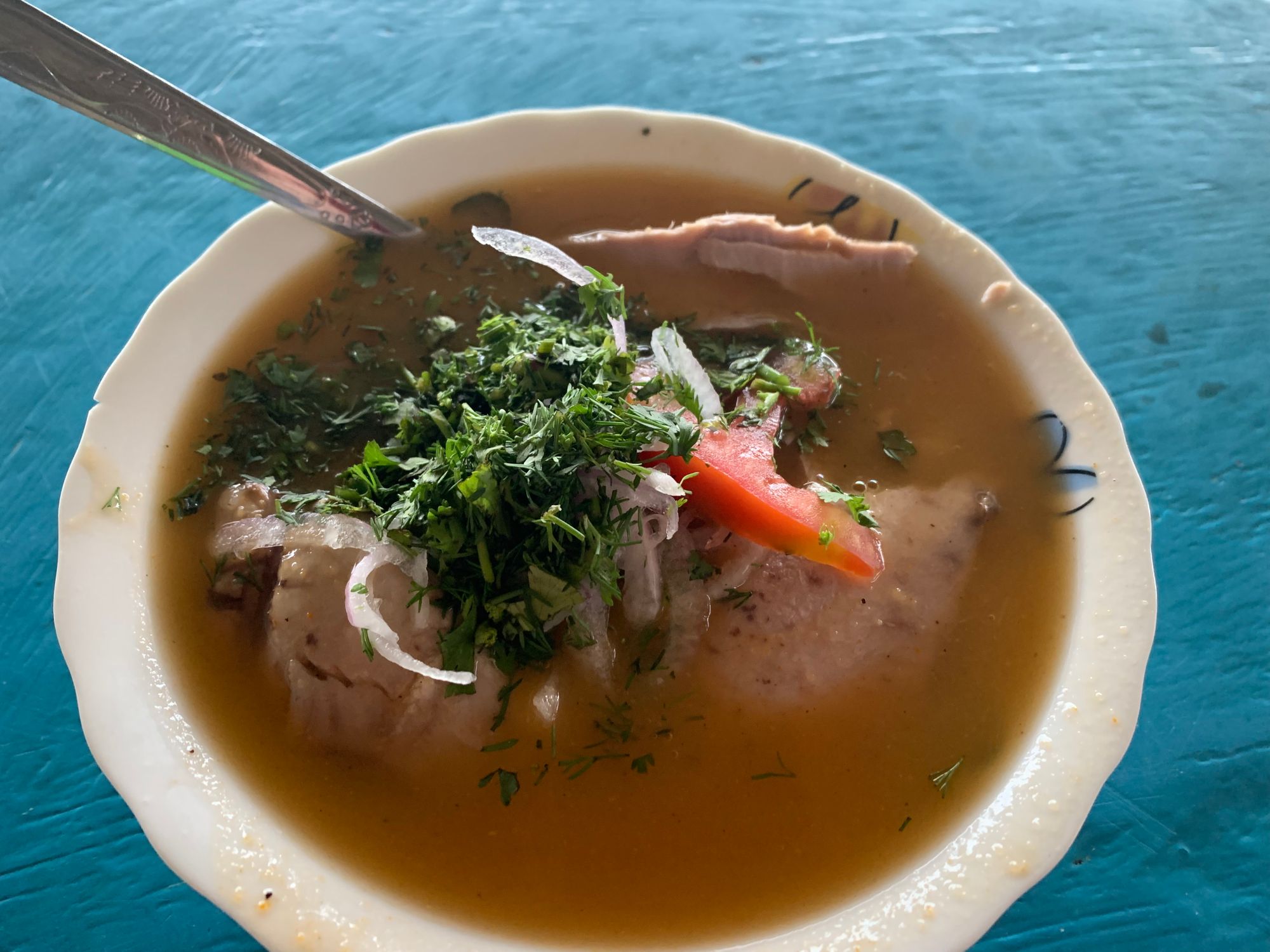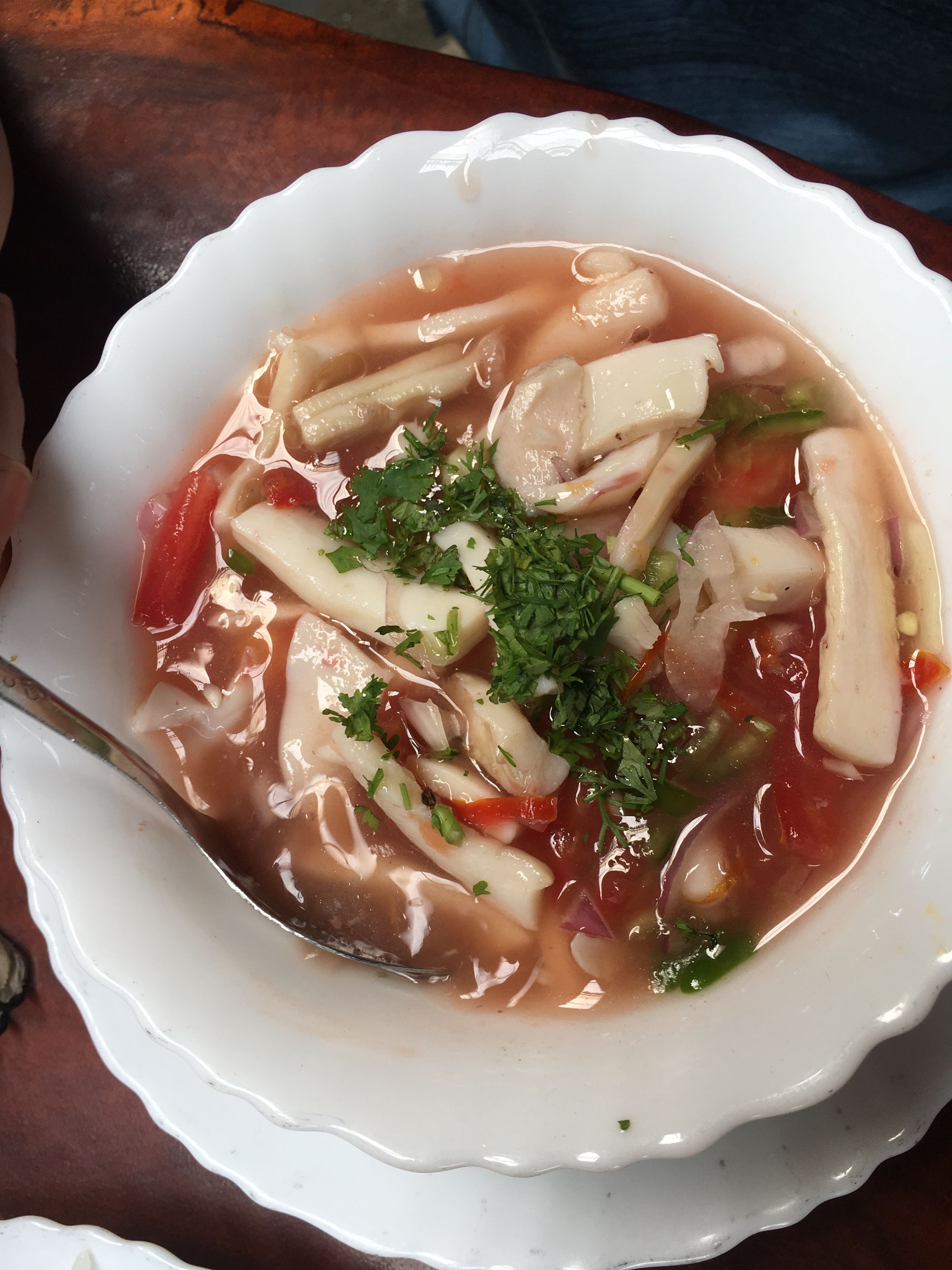 The best food of the Andes highlands might be soups. They have a variety of the chicken broths, heavy vegetable soups and beef soups, which are a perfect meal for a chilly evenings.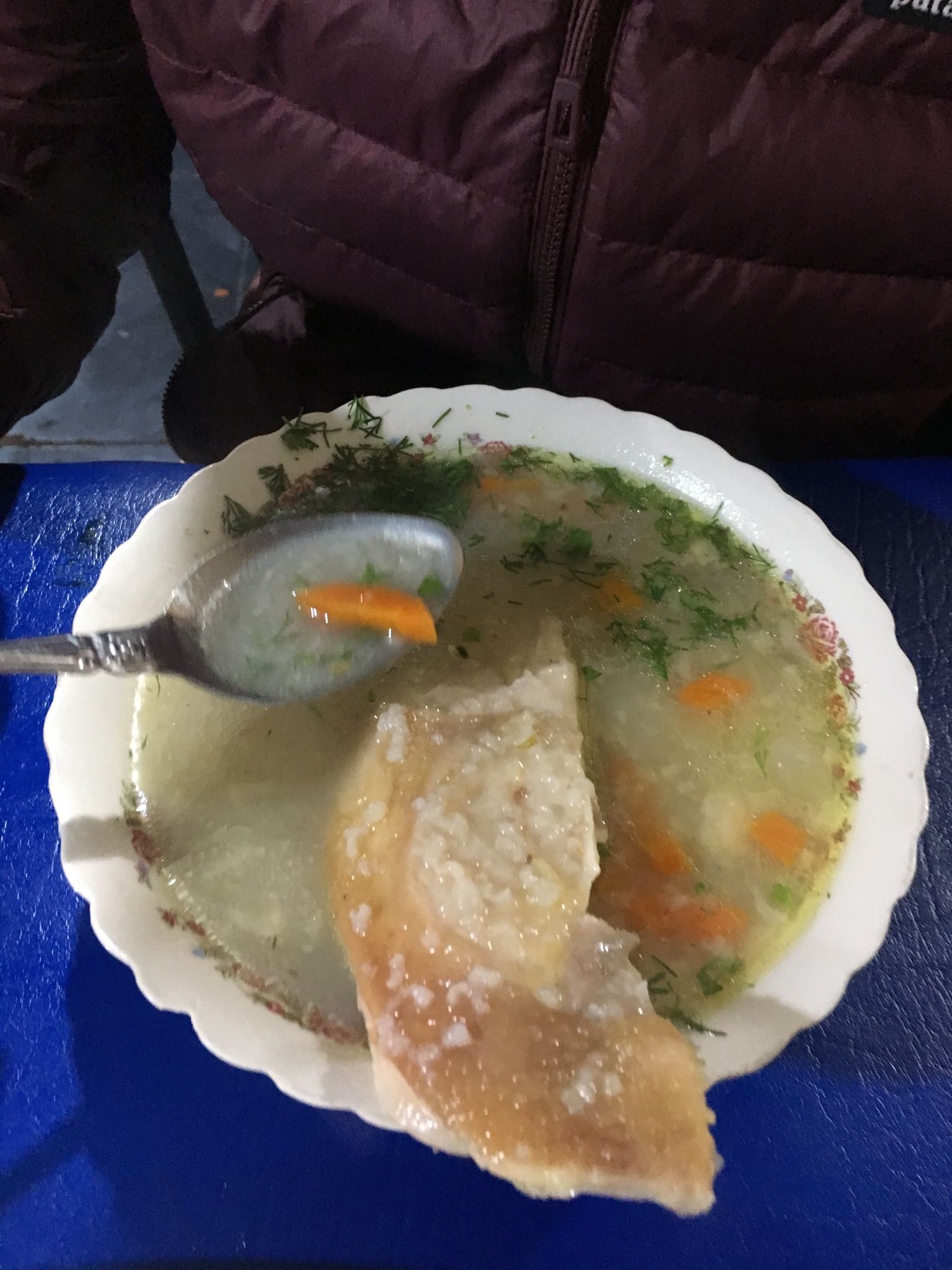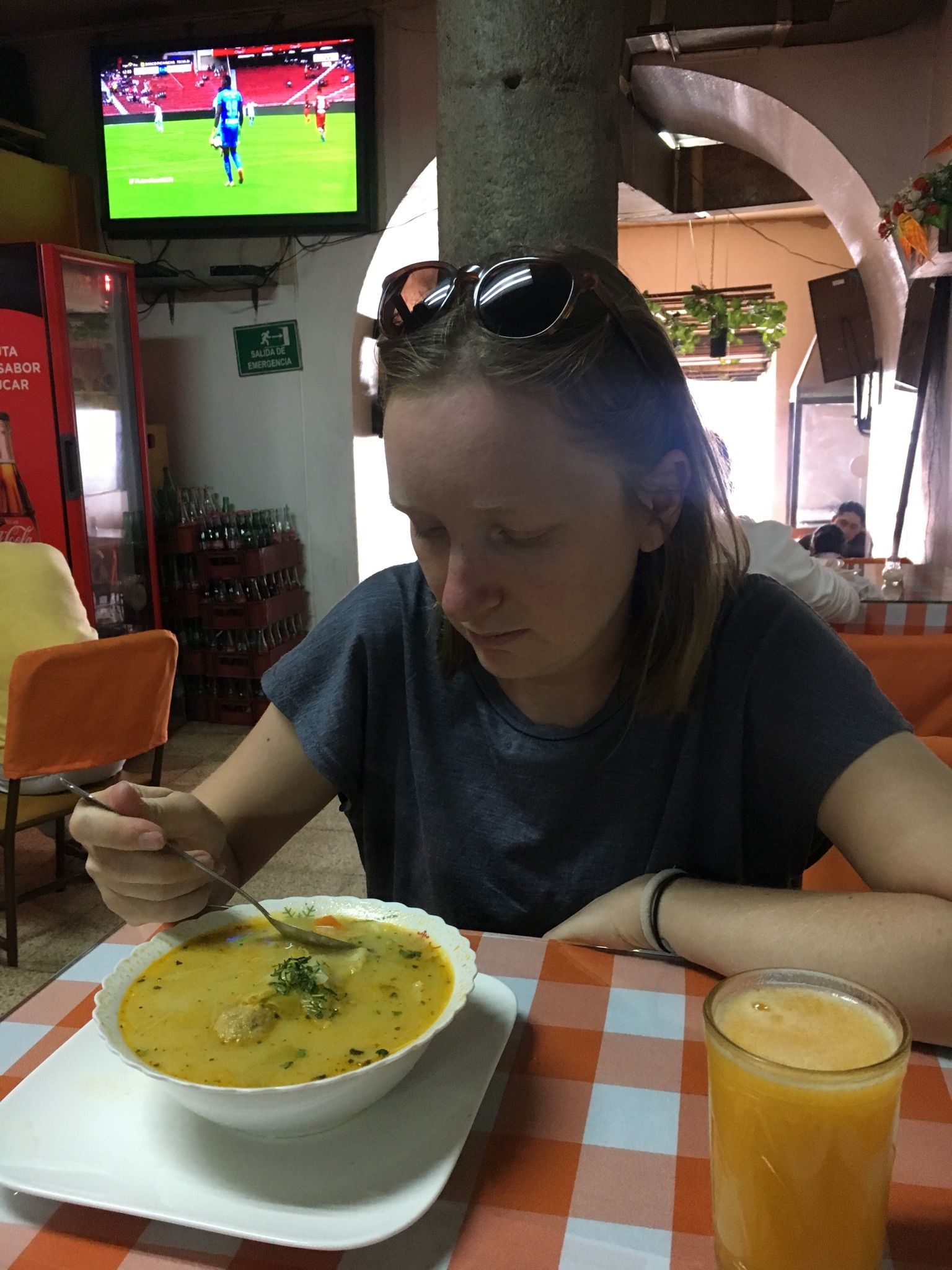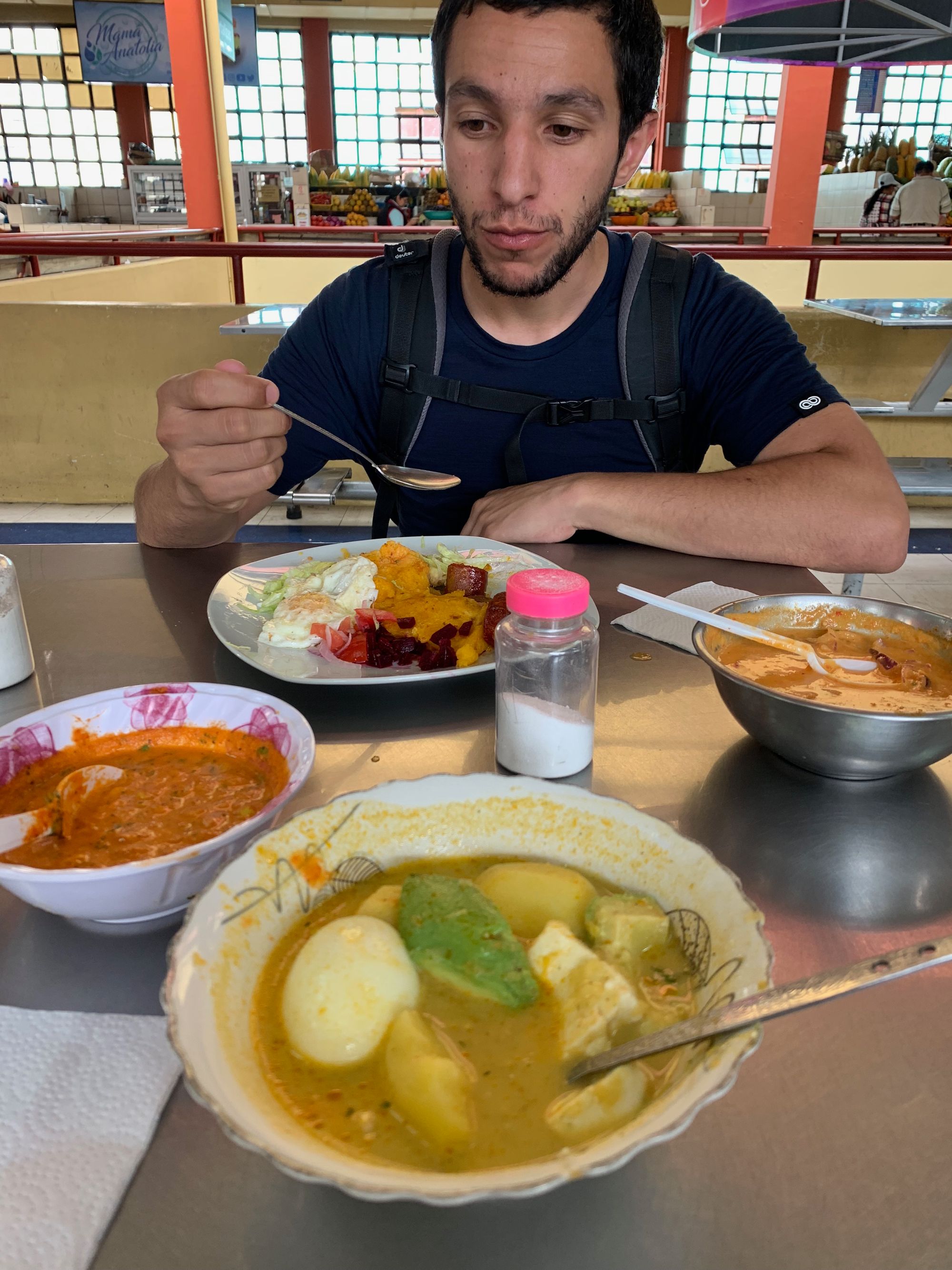 Another thing that we found really tasty was hornado - a whole roasted pig (ofthen with its head proudly displayed as proof) with a side of different grains and beans and some sharp souce.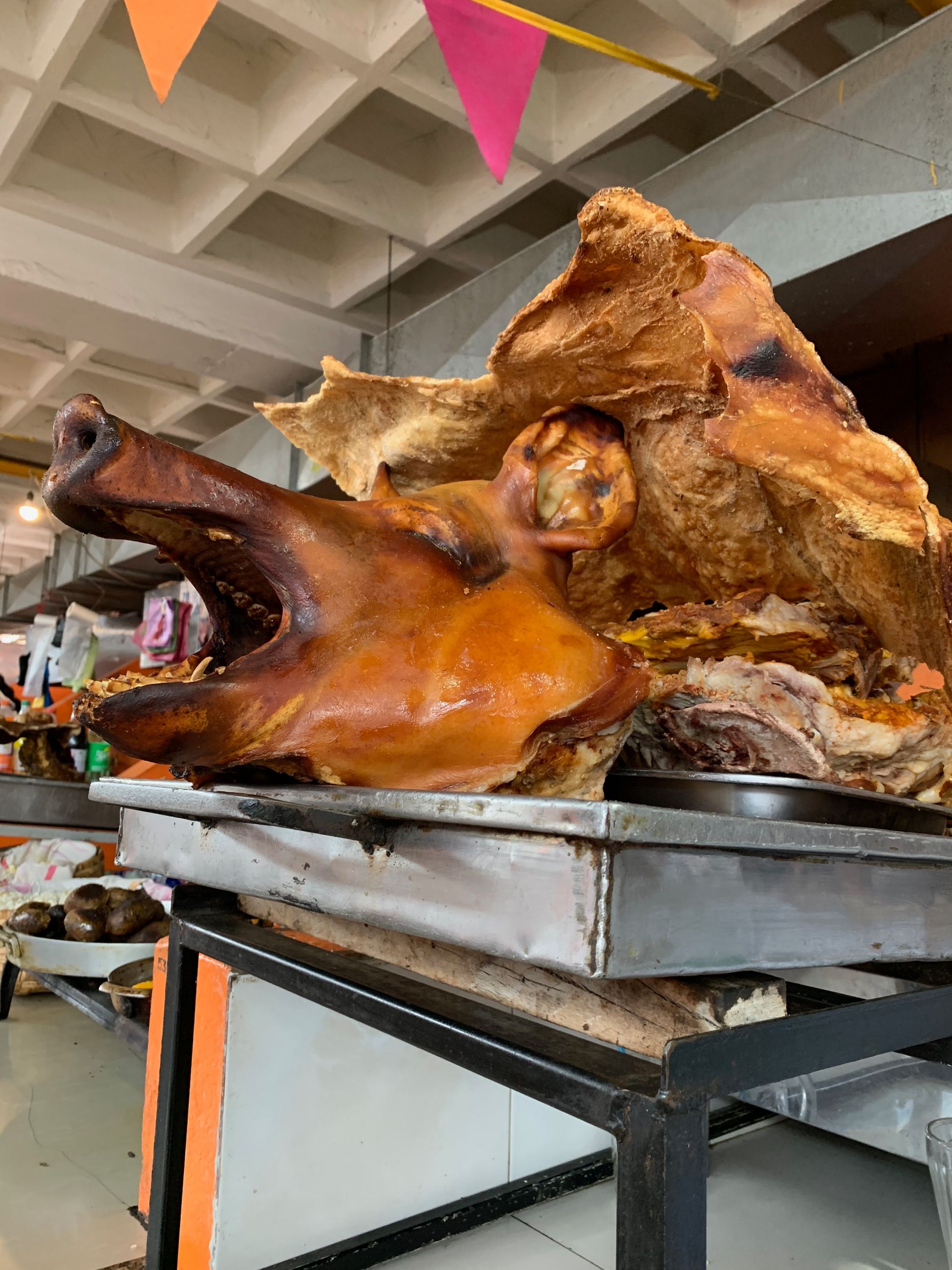 We also tried potatoes with something that turned out to be liver, which must be the first time I ate liver since I was in primary school. It wasn't as bad as I remembered it, so maybe I managed to enter one of my few no-go food zones - good for me, I guess!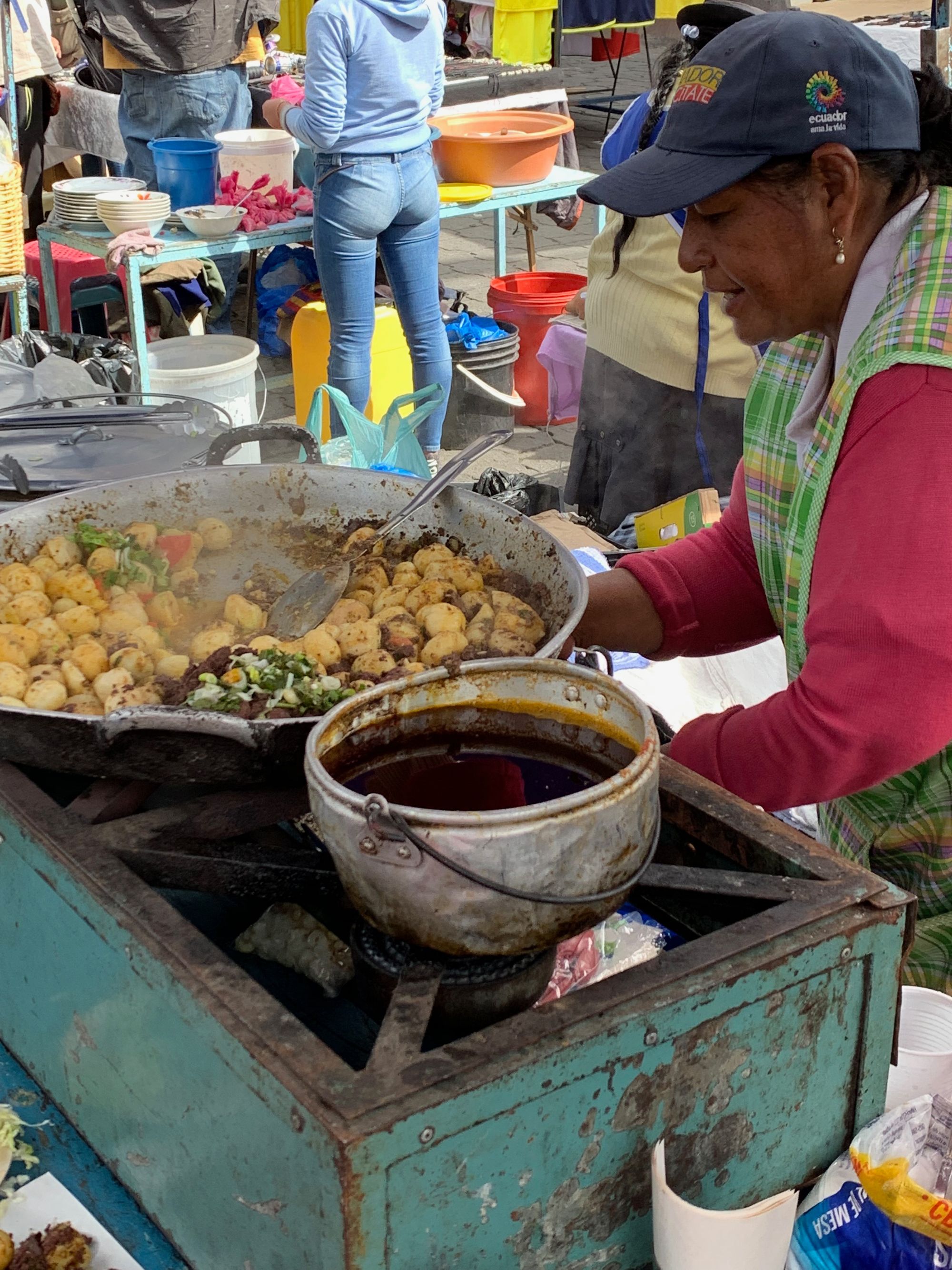 Street food was as always the big delight, though sadly they do not have as much of it as in Colombia.
They also do not have empanadas as we knew them. Instead, they do have something that they also call empanadas, but it is basically deep fried dough with a tiny piece of fresh cheese inside, eaten with some sugar on top - kind of like deep fried, sweet cheese pierogi...)
We found some more surprising dishes, like a sweet sandwich with cheese and hot figues inside, or a grilled banana with cheese on top.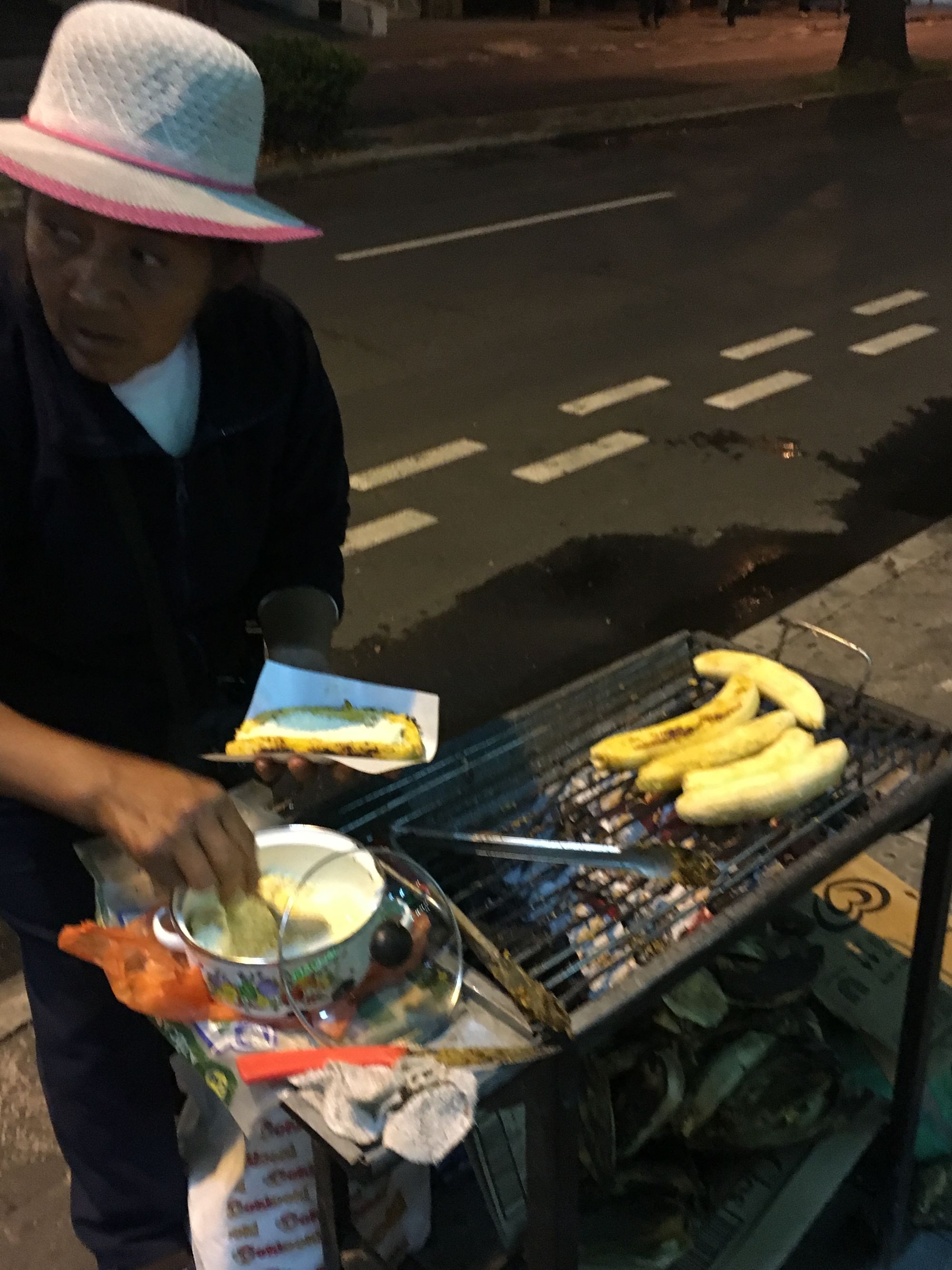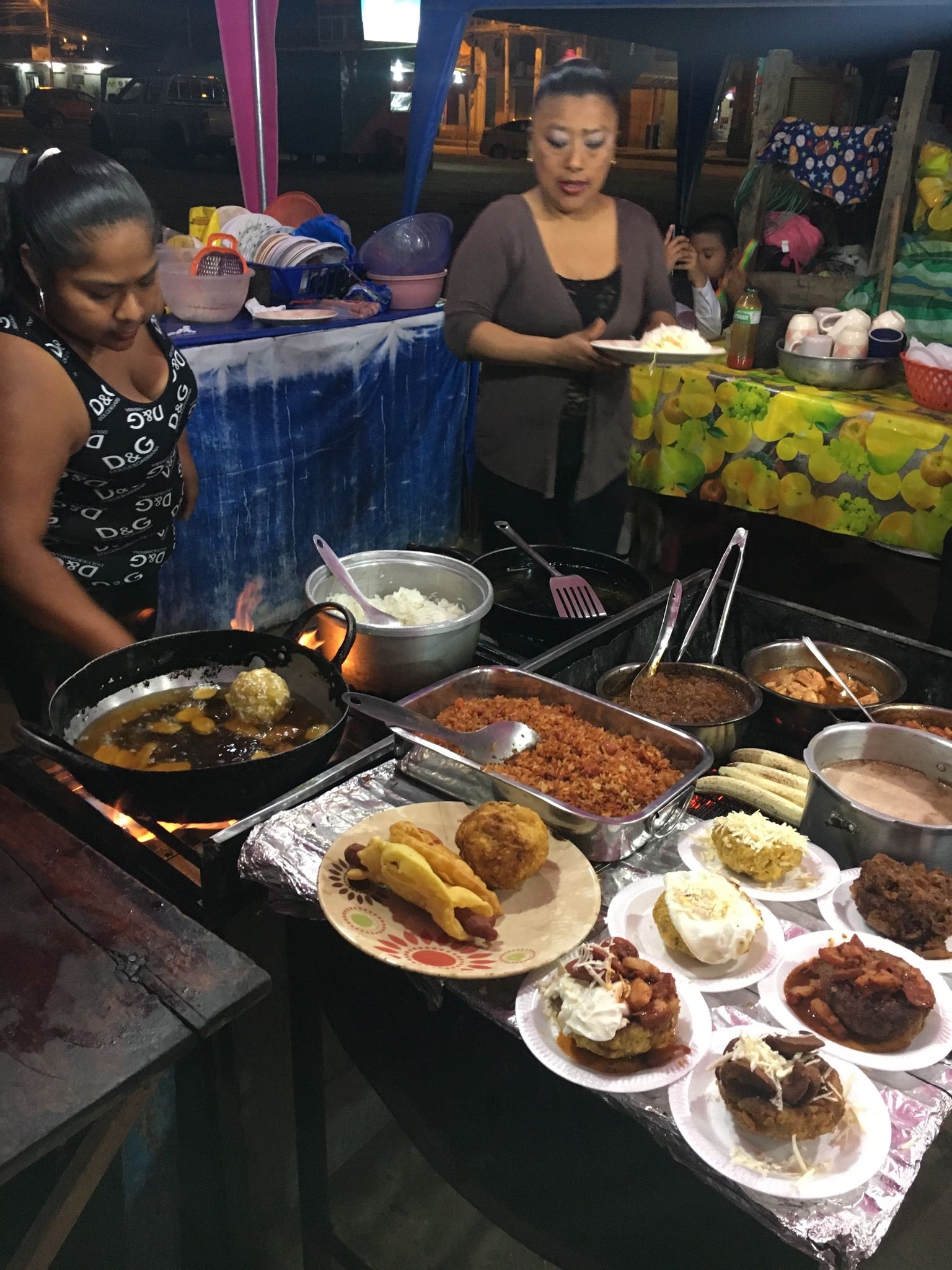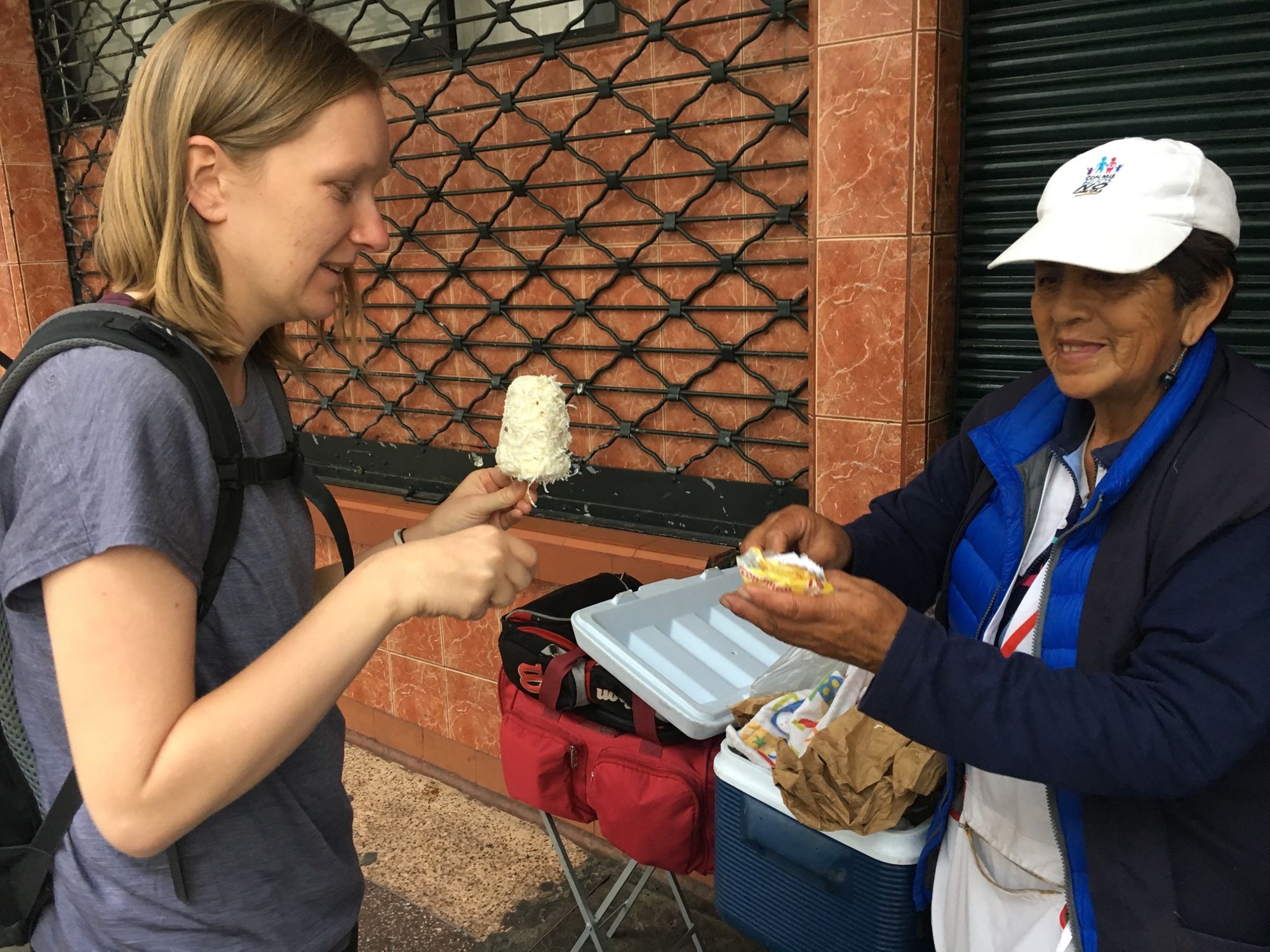 With coffee drinking being much less popular and temperatures much cooler, we did have much less hanging out opportunities. In Otavalo however, we found a little tourist café with great hot chocolate, great way to lighten up your spirit when you know nothing else is waiting for you that day.