Yakutsk is best known for being the coldest city on Earth. With winter temperatures staying consistently way below zero (the January average is -40°C) it is hard to imagine people living there. Most people, although not many, come to Yakutsk to experience what the city is famous for - the foggy days of cold -50°C when your even eyelashes stick together covered with ice. We came exactly for that but that is the only thing this city did not allow us to experience - during our whole visit there, the coldest we have seen was -34°C and it wasn't even in Yakutsk city but a town on the way. The days were pleasantly 'warm', with temperatures rising as high as -16°C, dropping at night to barely below -25°C. What we did find was much more then the superficial search for the extremes - the city that is buzzing with energy and good spirit, and people who not only survive the cold, but are embracing it as a way of life.
But first things first - how do you even get there? Most people fly as Yakutsk is so far east from the capital (6 timezones away!) that it takes 6 hours to get there by plane from Moscow. The Amur-Yakutsk Mainline construction was for a long time underway to connect Yakutsk with the rest of Russia's railway, which reached only as far as Tommot (which is still 2 days away from Yakutsk by bus). However, as of summer 2019 a train line to Nizhnii Bestiakh on the opposite side of the Lena river from Yakutsk was finished. Even with the train line operational, getting to the other side of the river is not an easy task, as there is no bridge over the 2km wide Lena. In the summer you get to Yakutsk by ferry and in the winter an ice road is established over the frozen river. In the spring and autumn however, there is currently no way of crossing the river. There is a long term vision to build a bridge or a tunnel, but this is both challenging both technologically and financially due to the permafrost, so Yakutsk might have to wait a long time to be permanently connected with the rest of the world overland.
We were very excited about the train journey itself, because, and I cannot stress this enough, trains are by far the most comfortable, entertaining and satisfying way of travel. And for this particular trip, it is very true what the lame pillows and posters in hipster-wannabe cafes tell you - 'life is a journey not the destination'. The train journey, though spectacular, requires you to have a lot of time on your hands, which luckily we did. From Severobaikalsk, it took us 3 days and 2 trains to get here, but it is a journey we would without any doubt love to repeat. The Sakha Republic, where Yakutsk is situated within Russia is the size of India and yet only one million people live there! Harsh conditions and remoteness make it an unlikely candidate for a habitat, but this is what makes this place what it is. On the way to Yakutsk you see the landscape transform from snowy mountains to a vast taiga forests further north. It is incomparable to anything I have ever seen - we spend most of the time taking pictures and videos of the journey in awe of the landscape.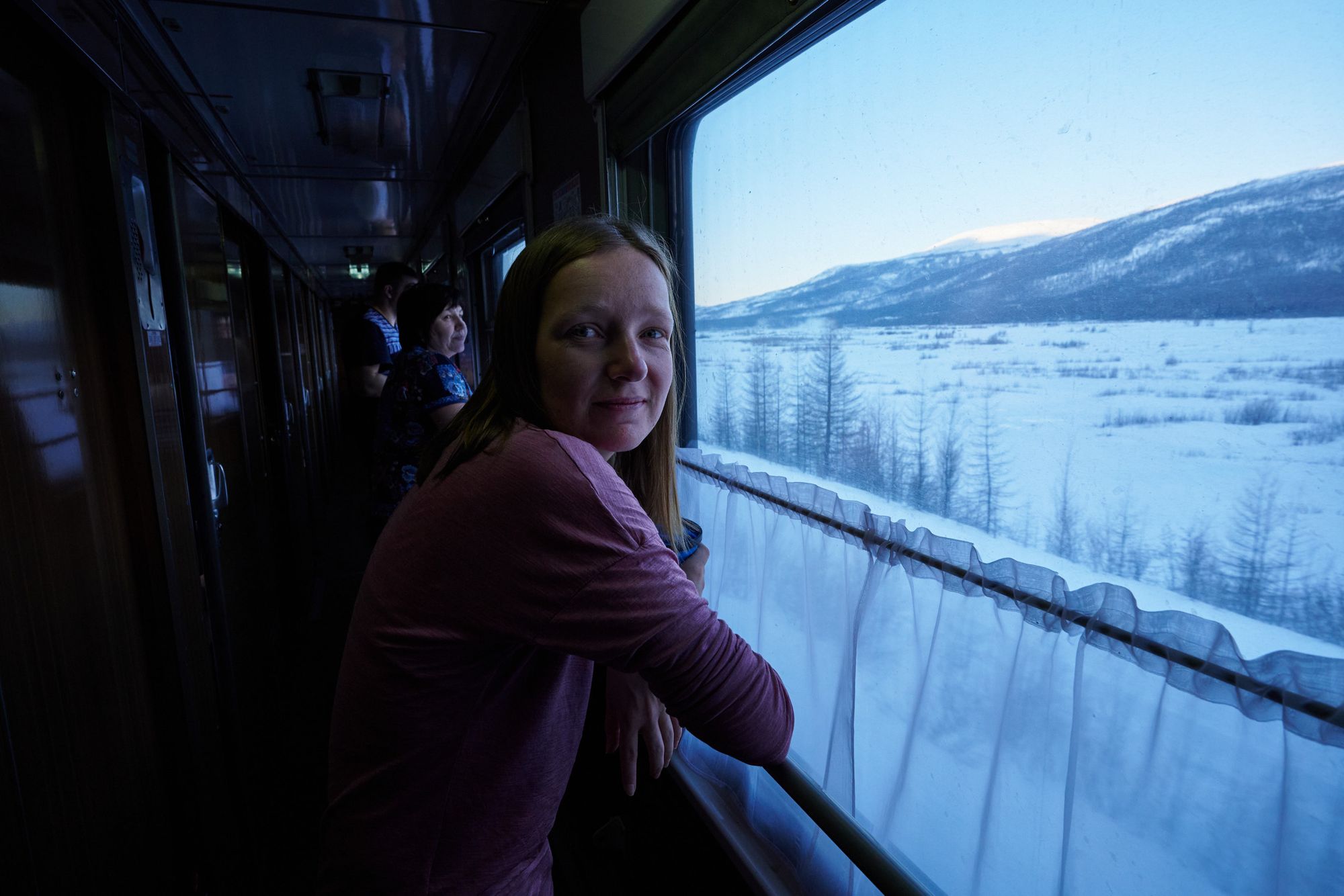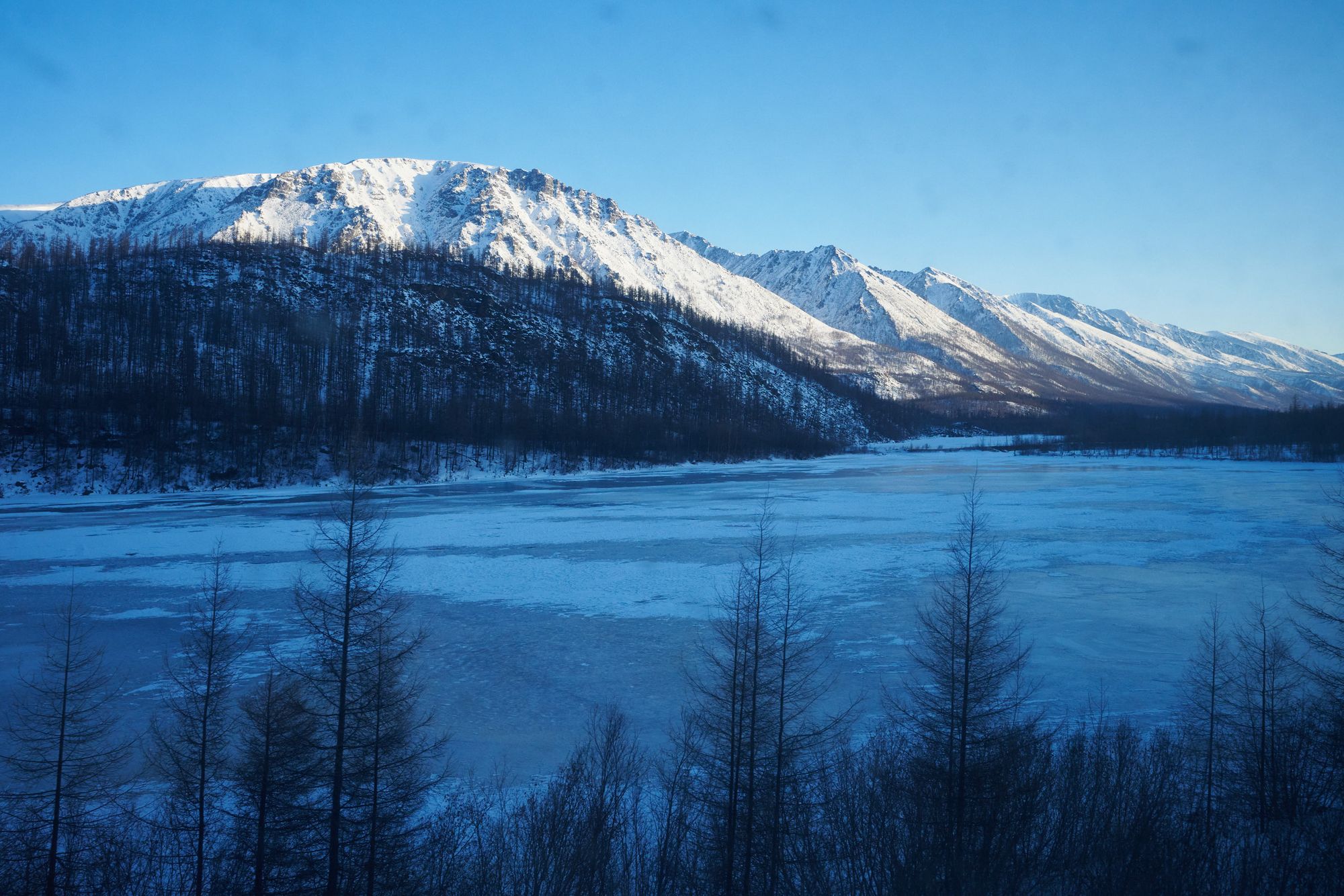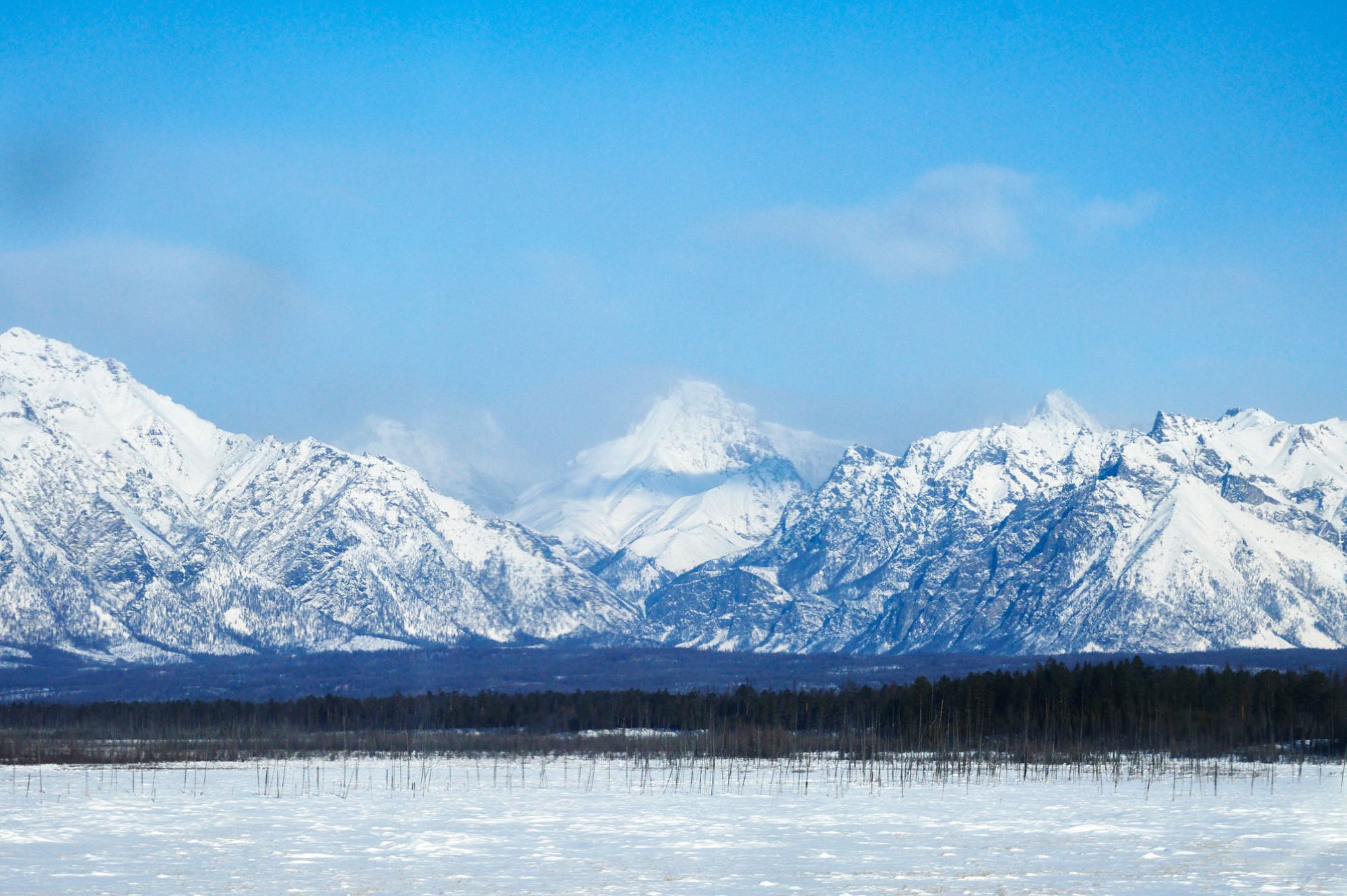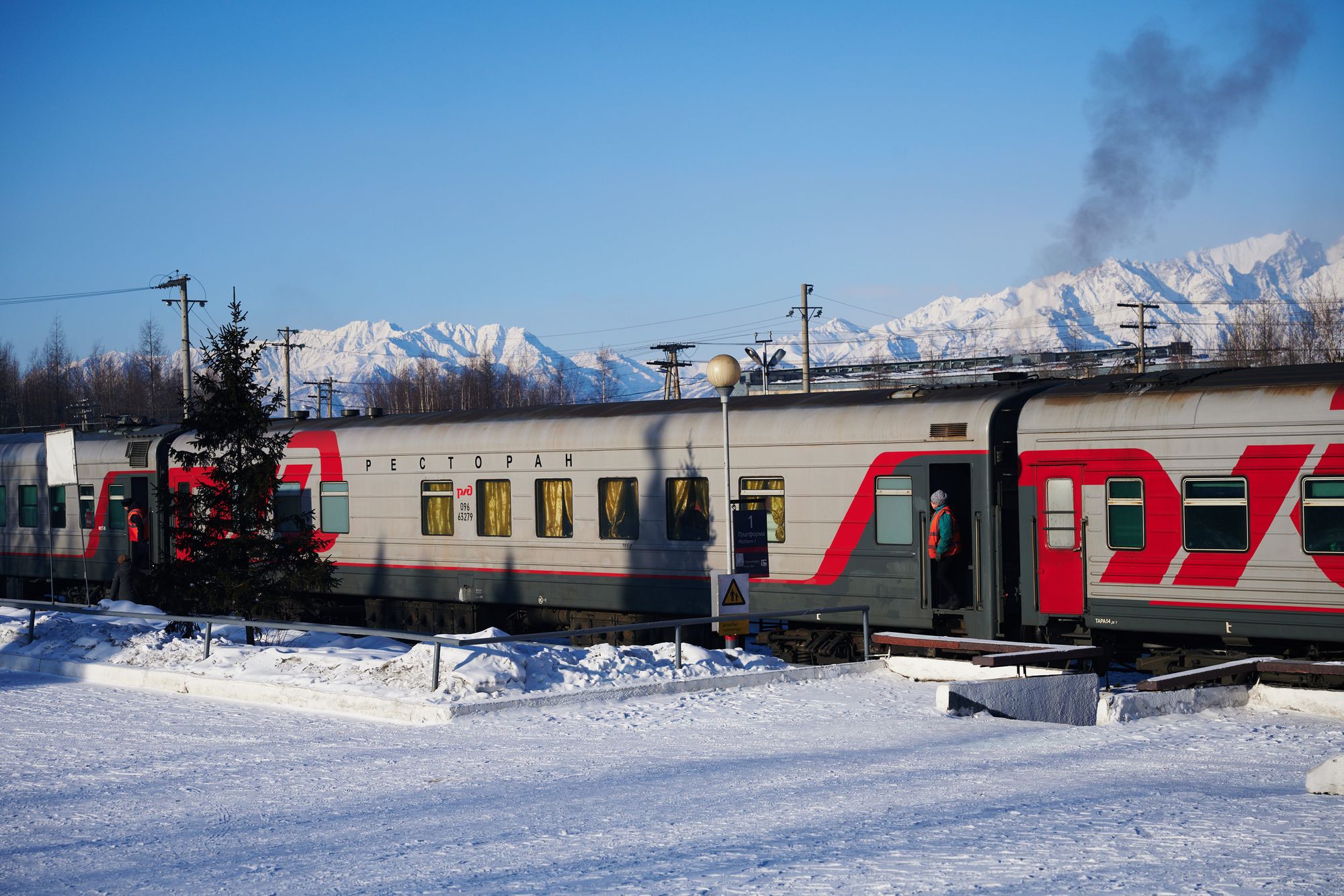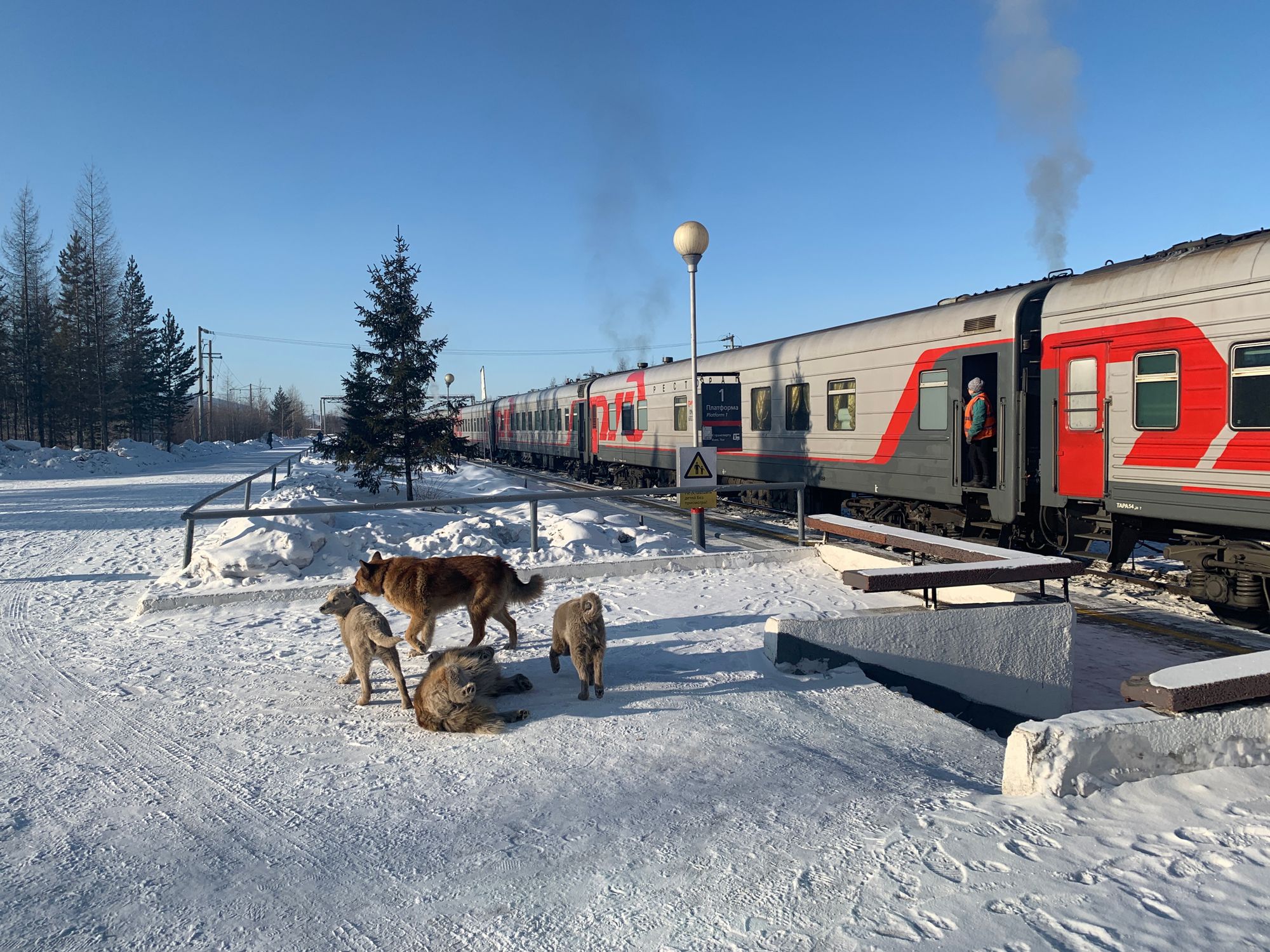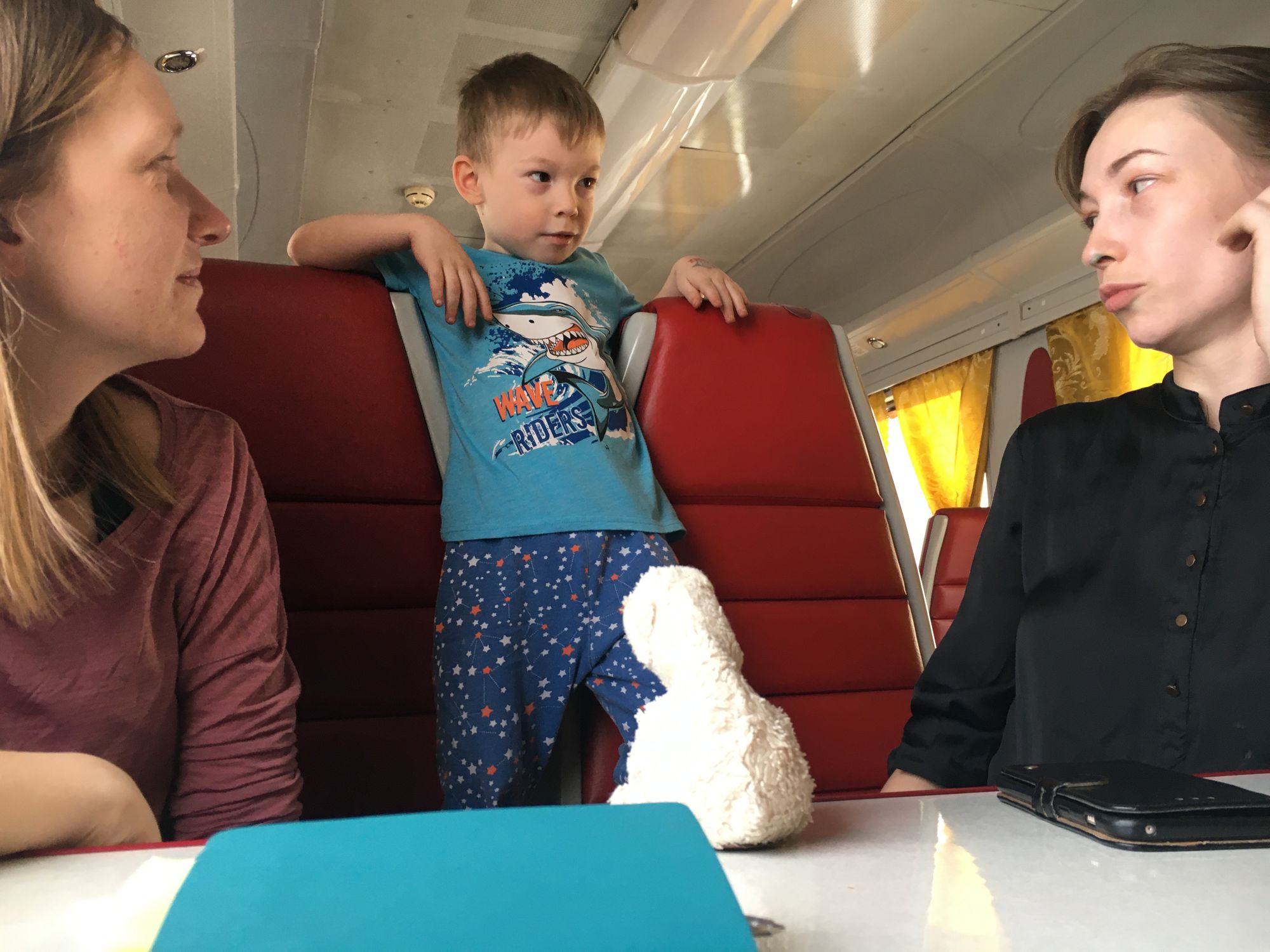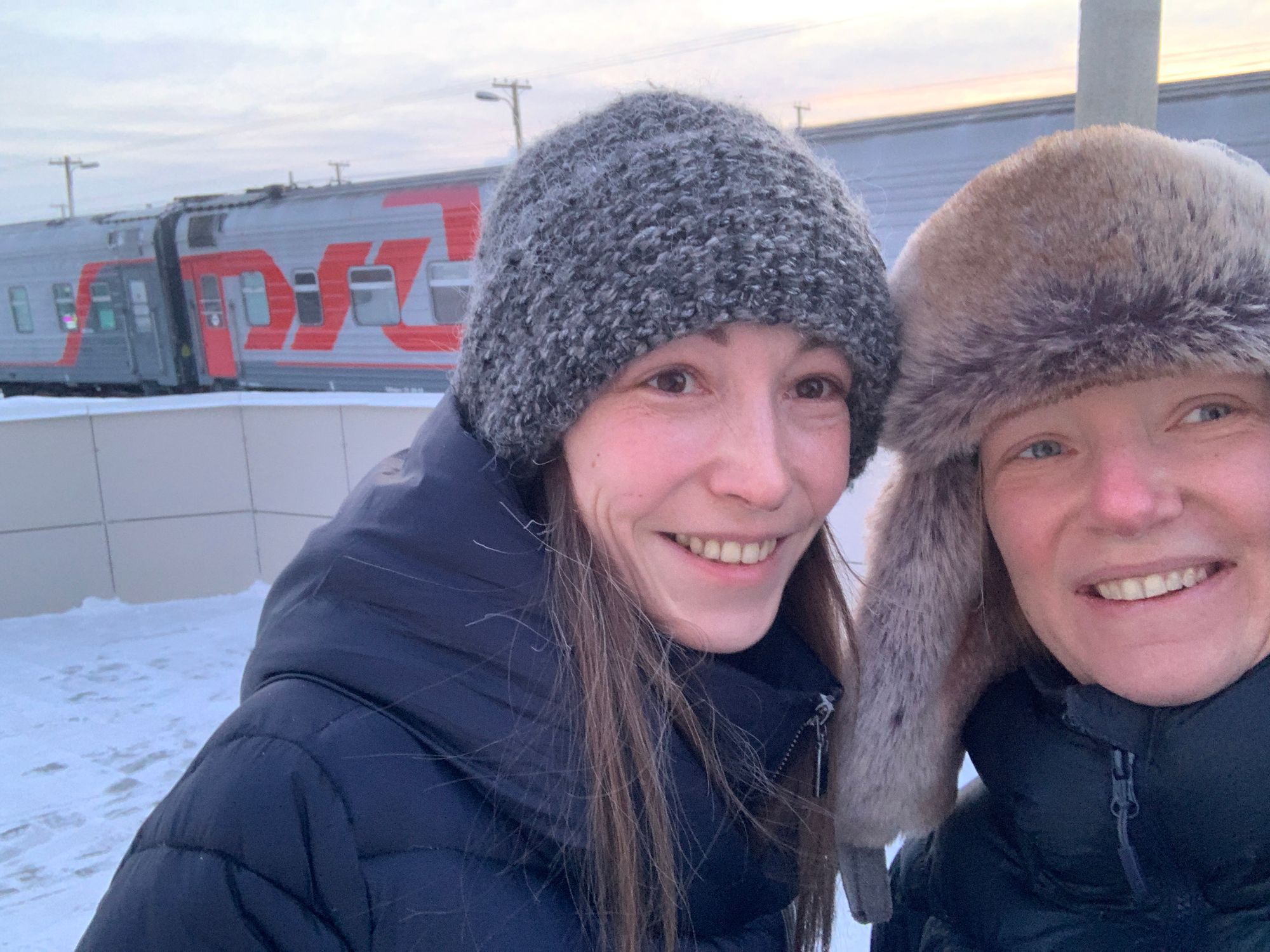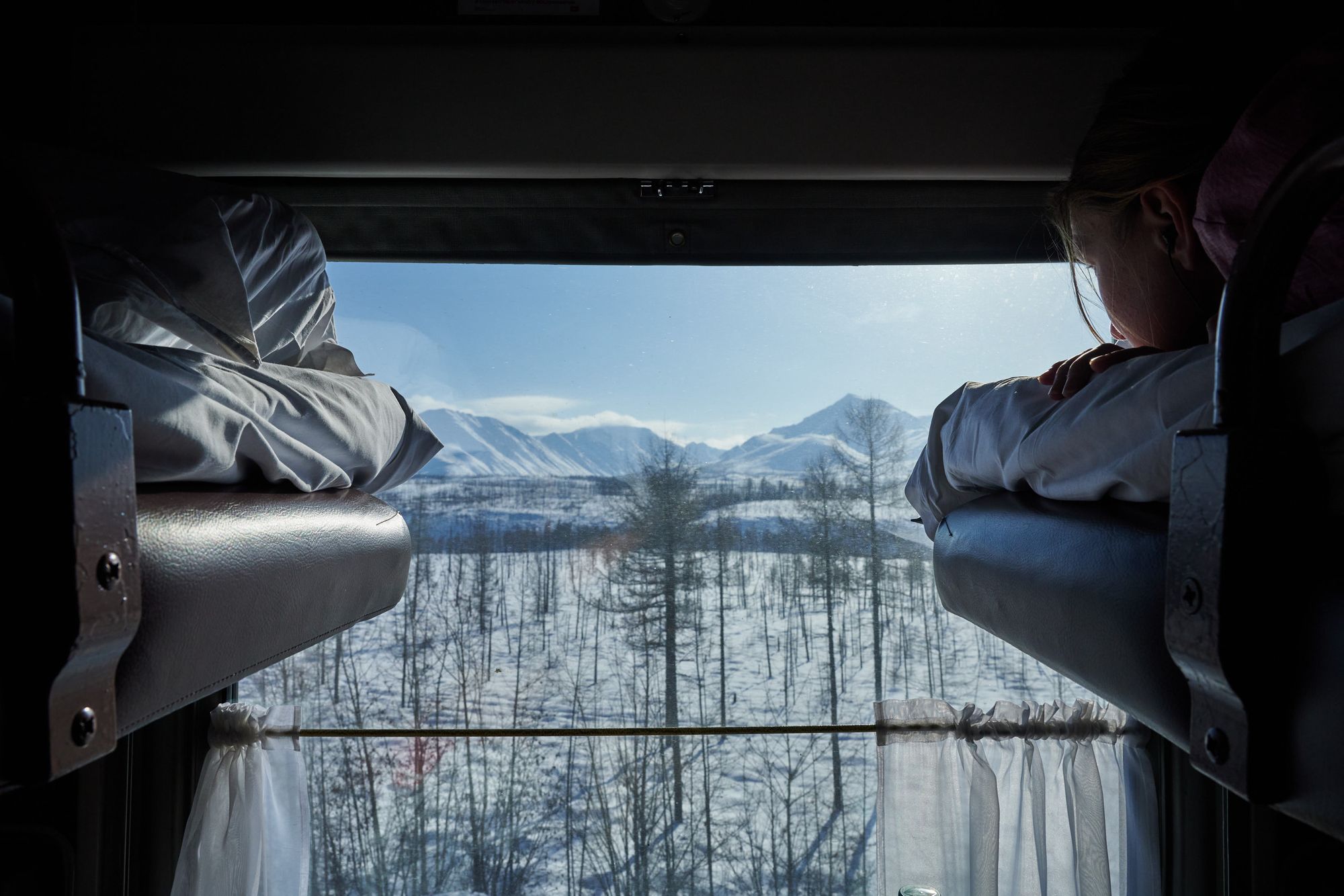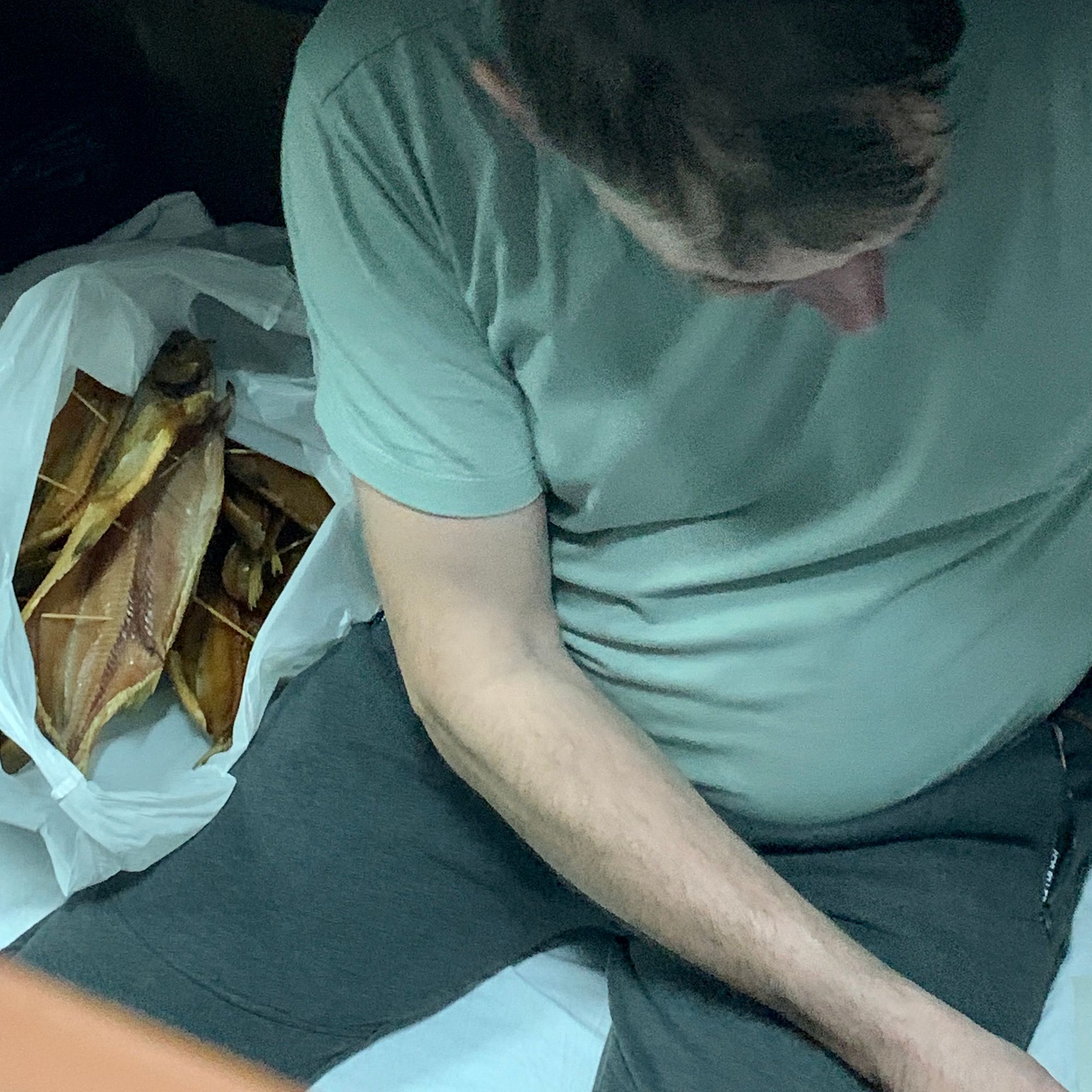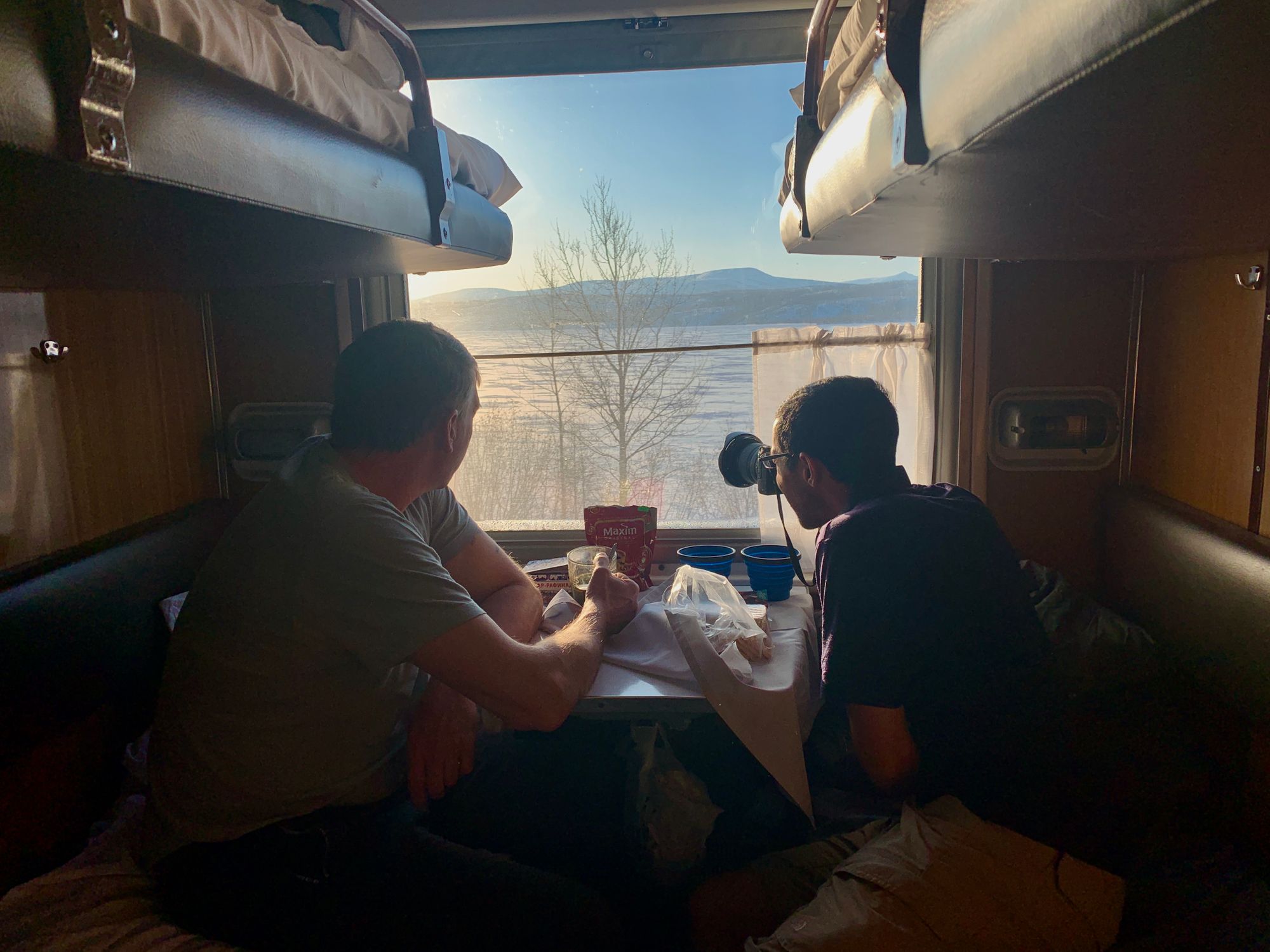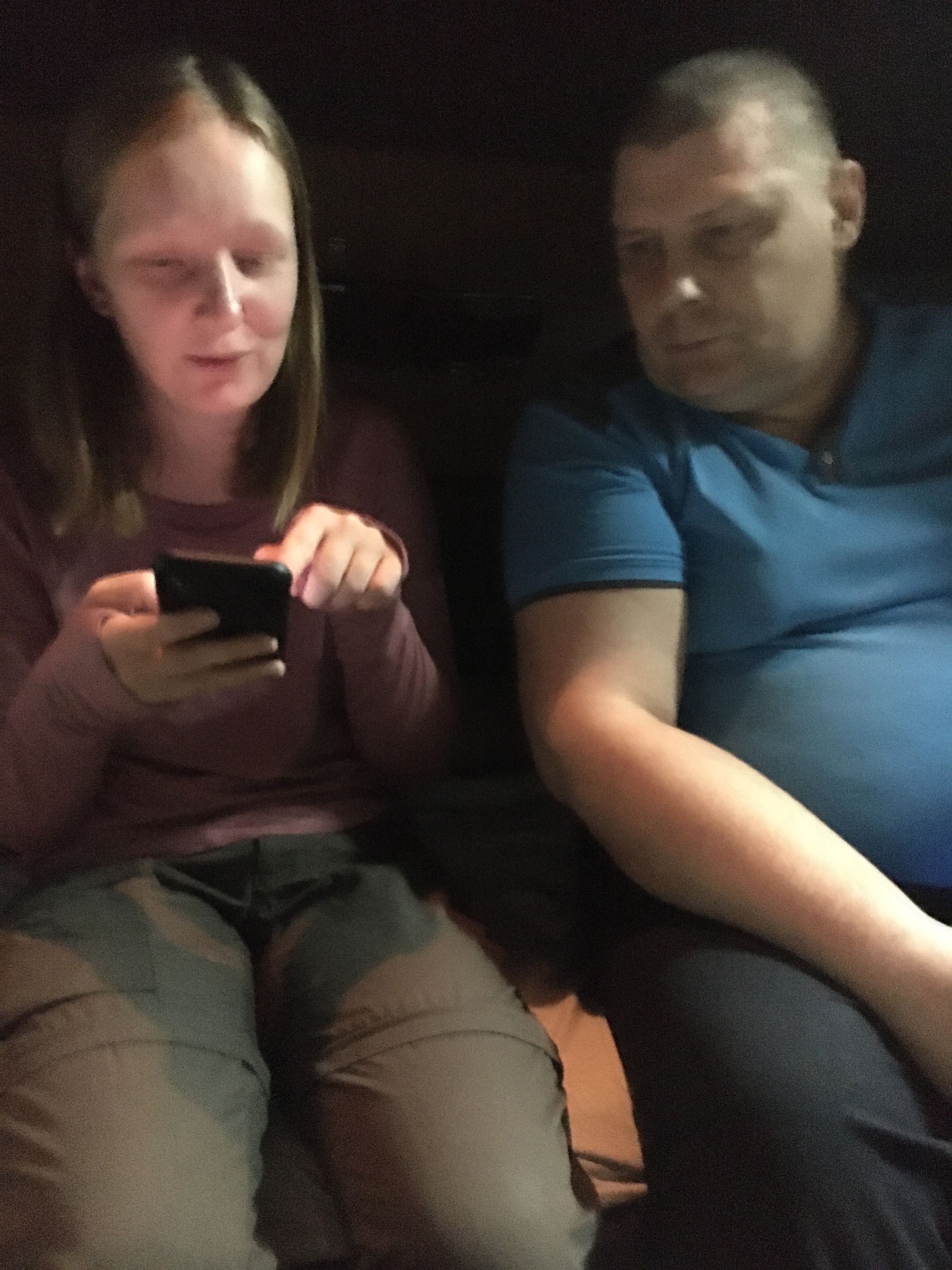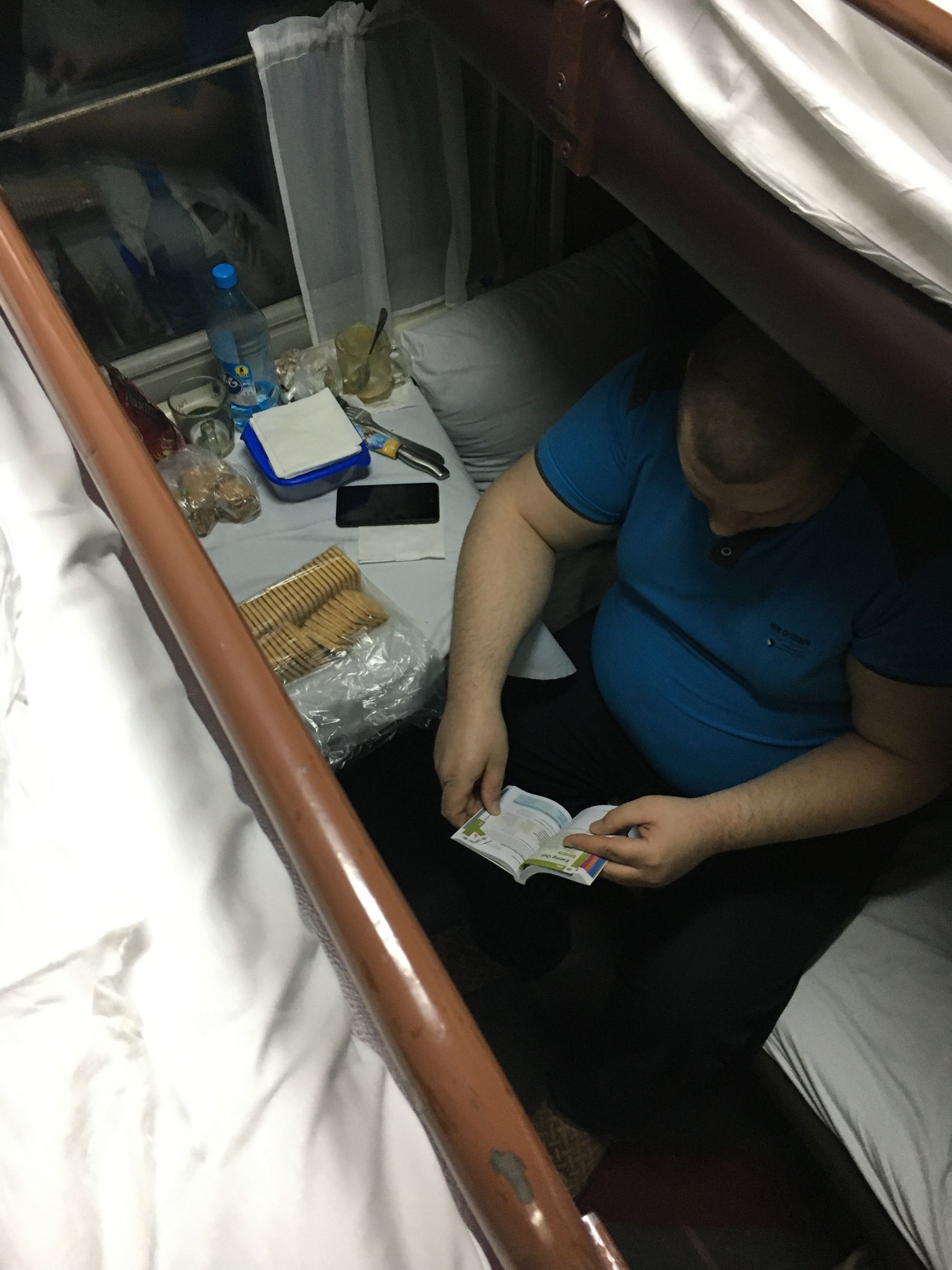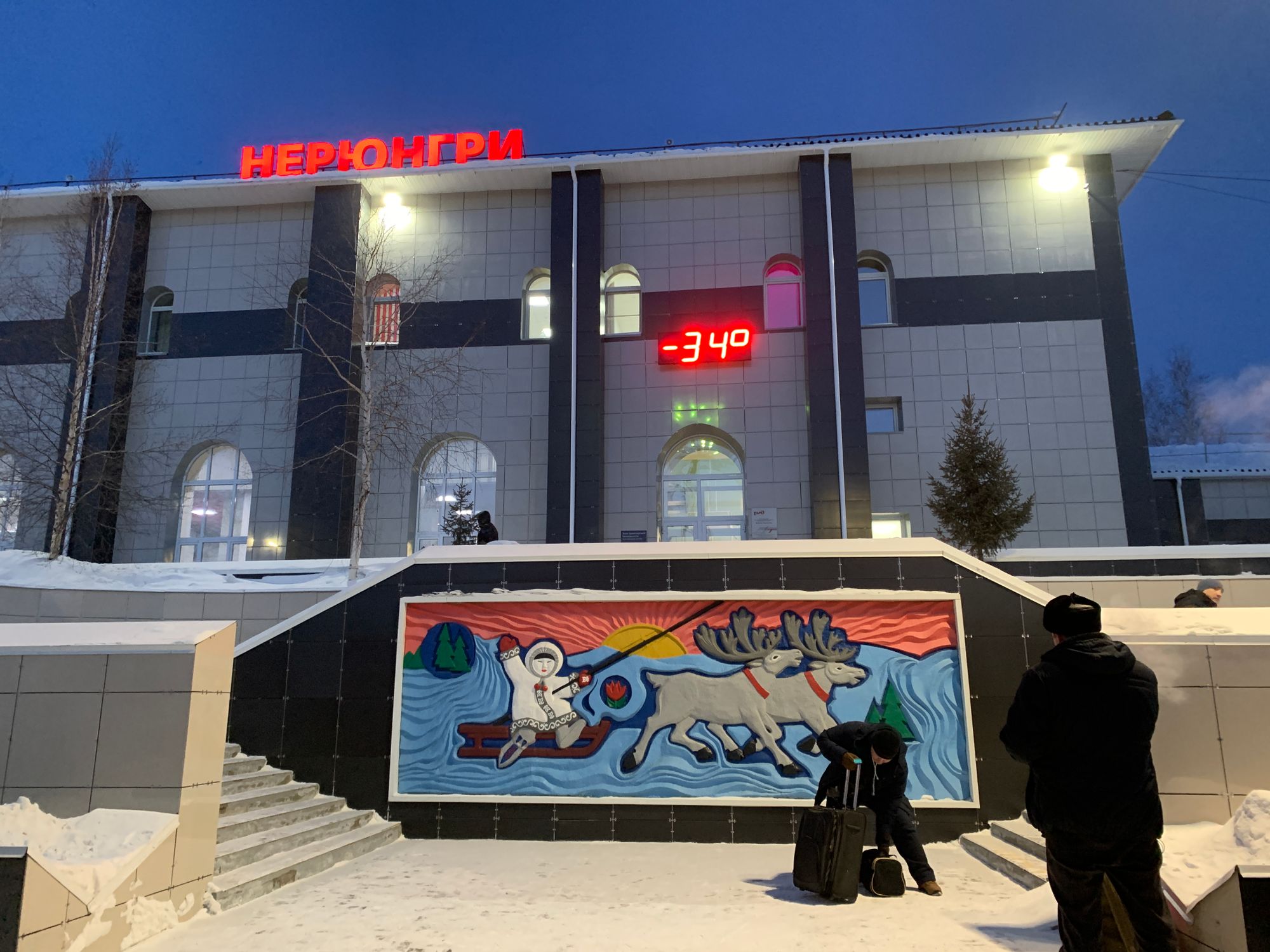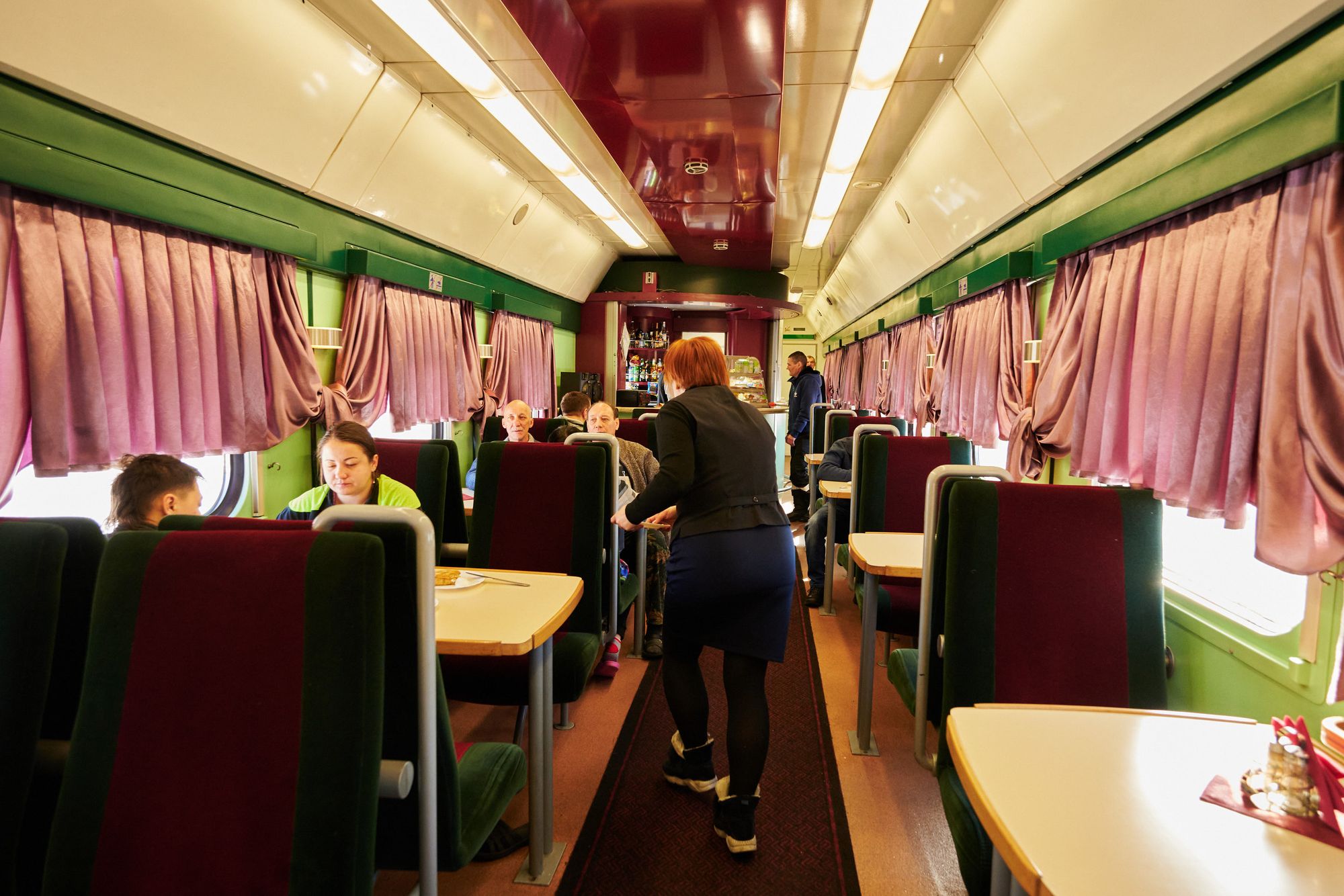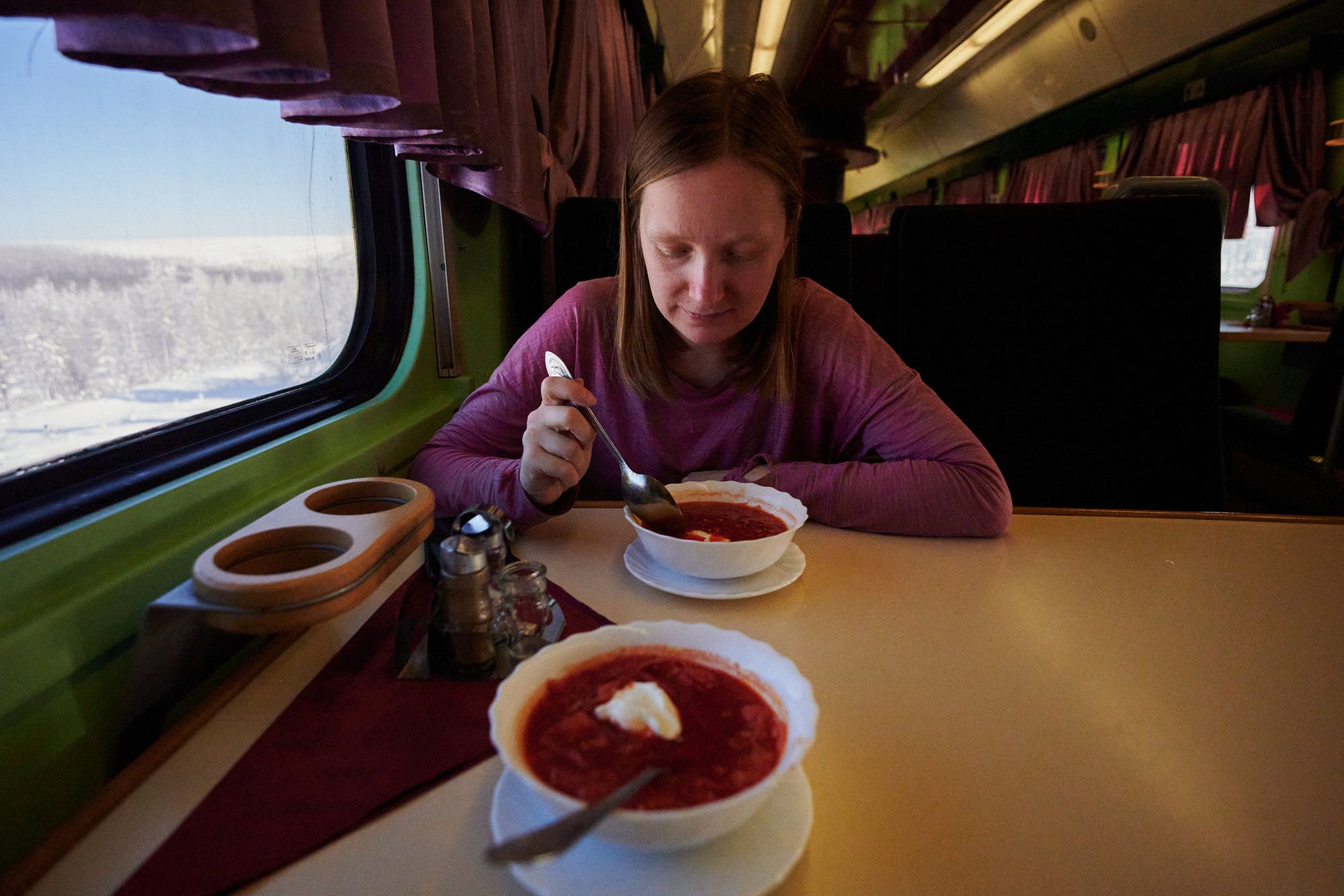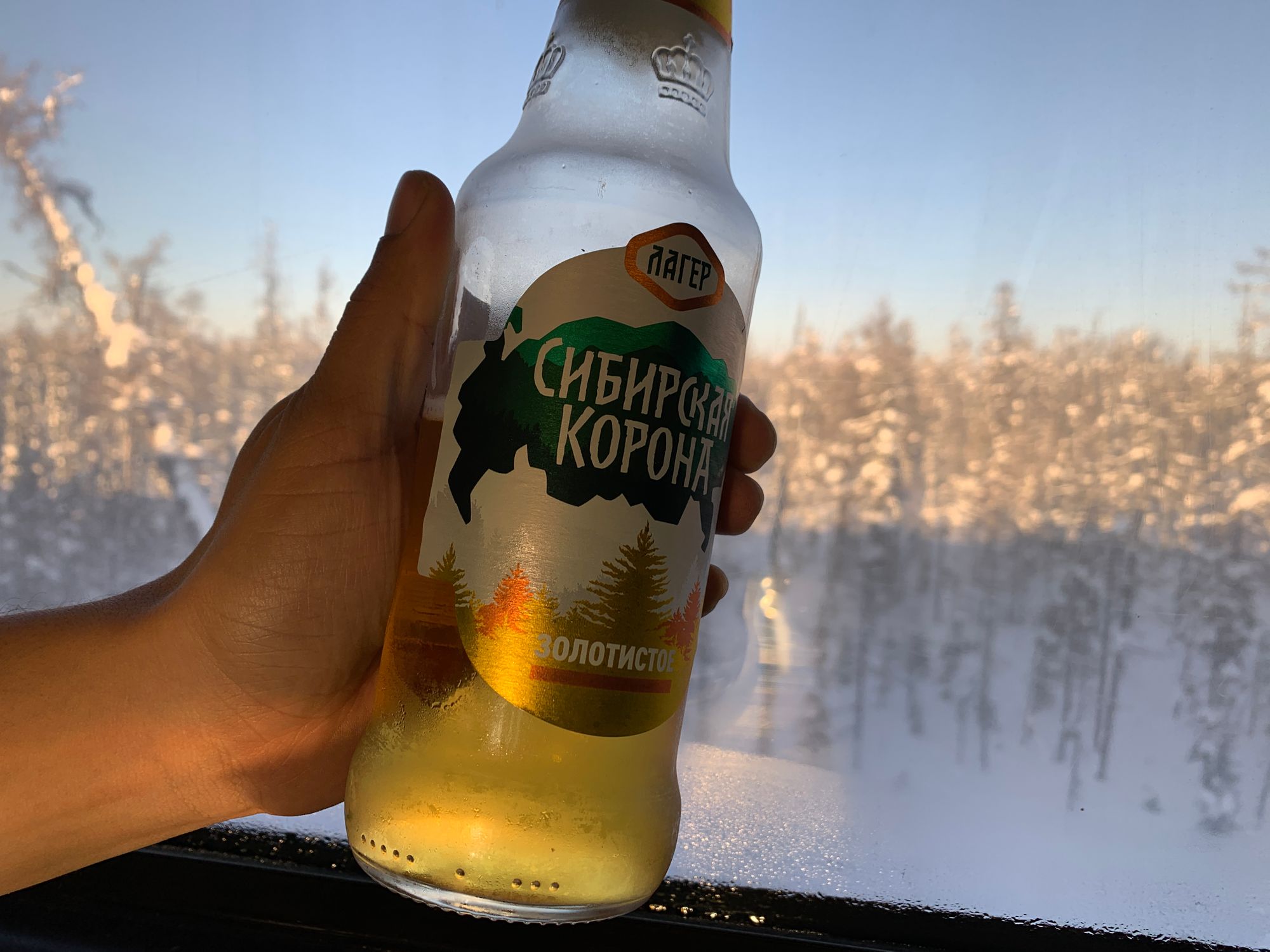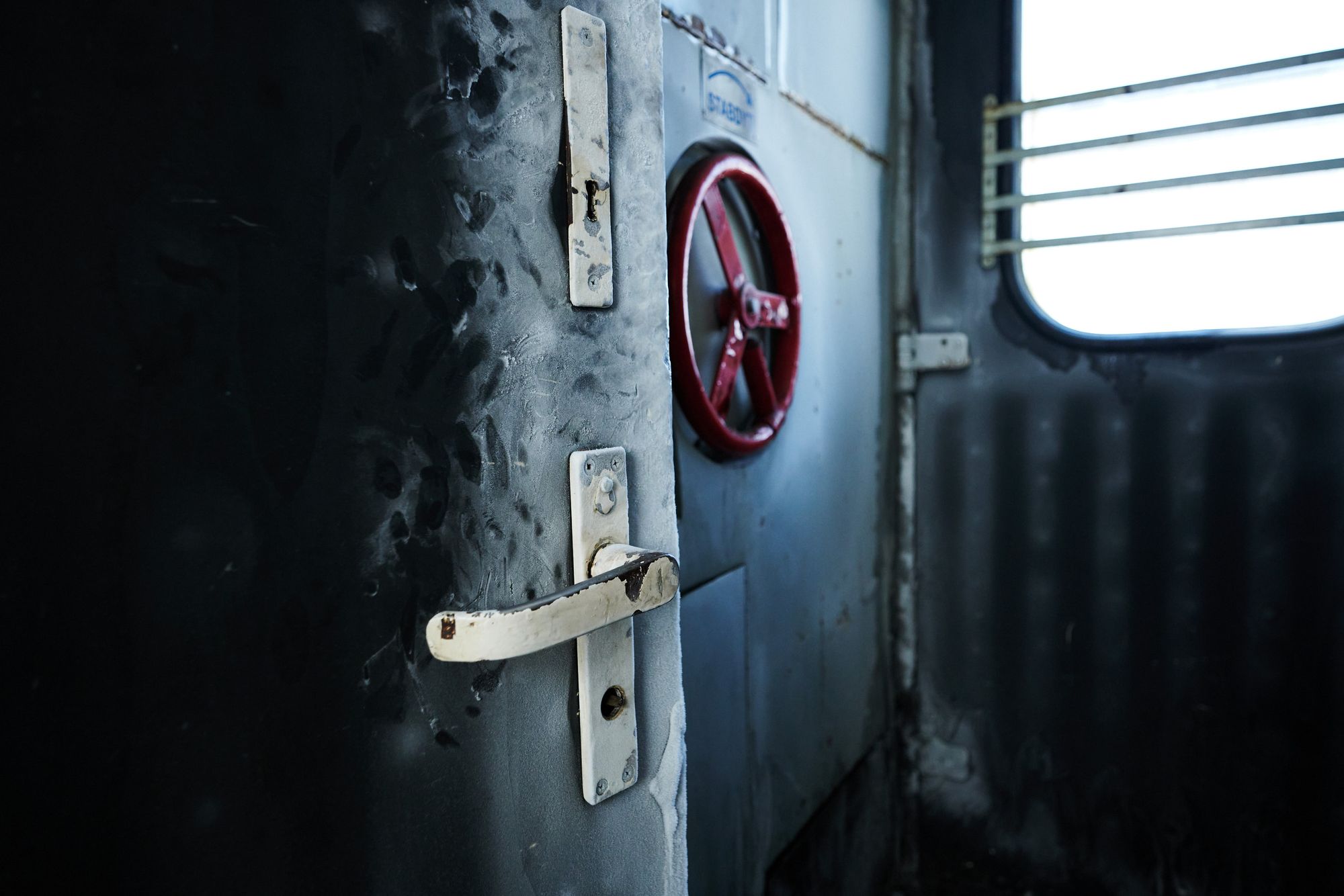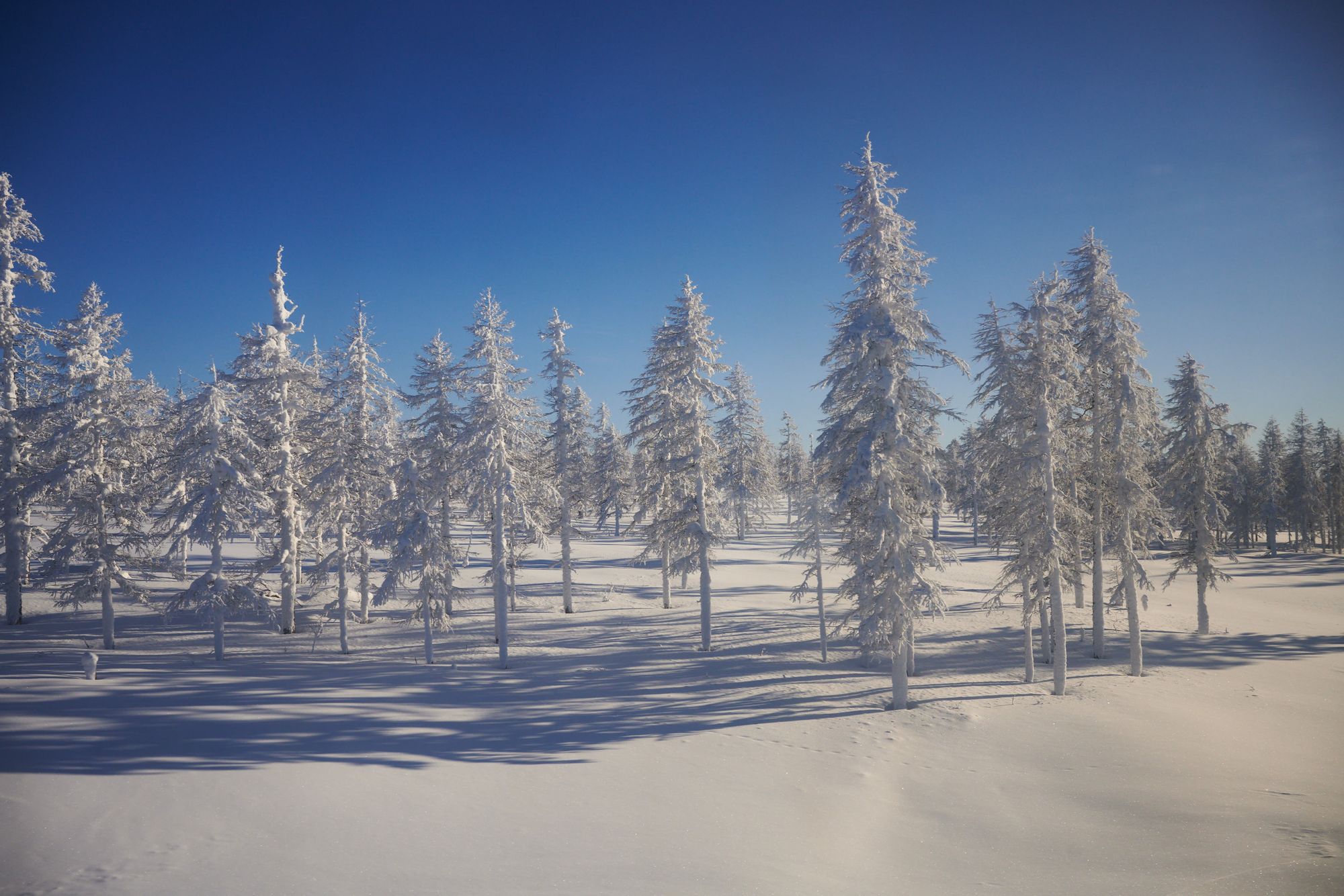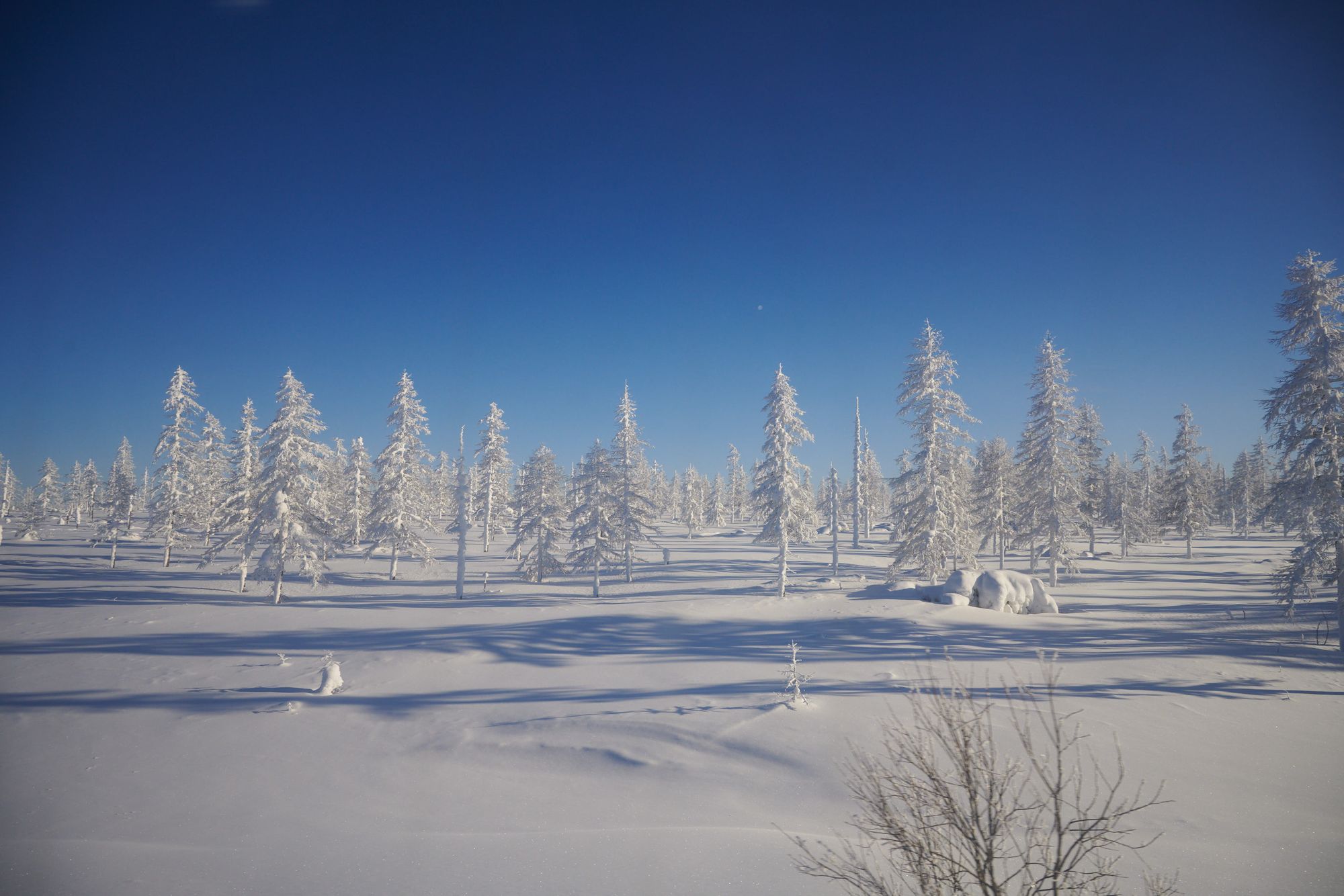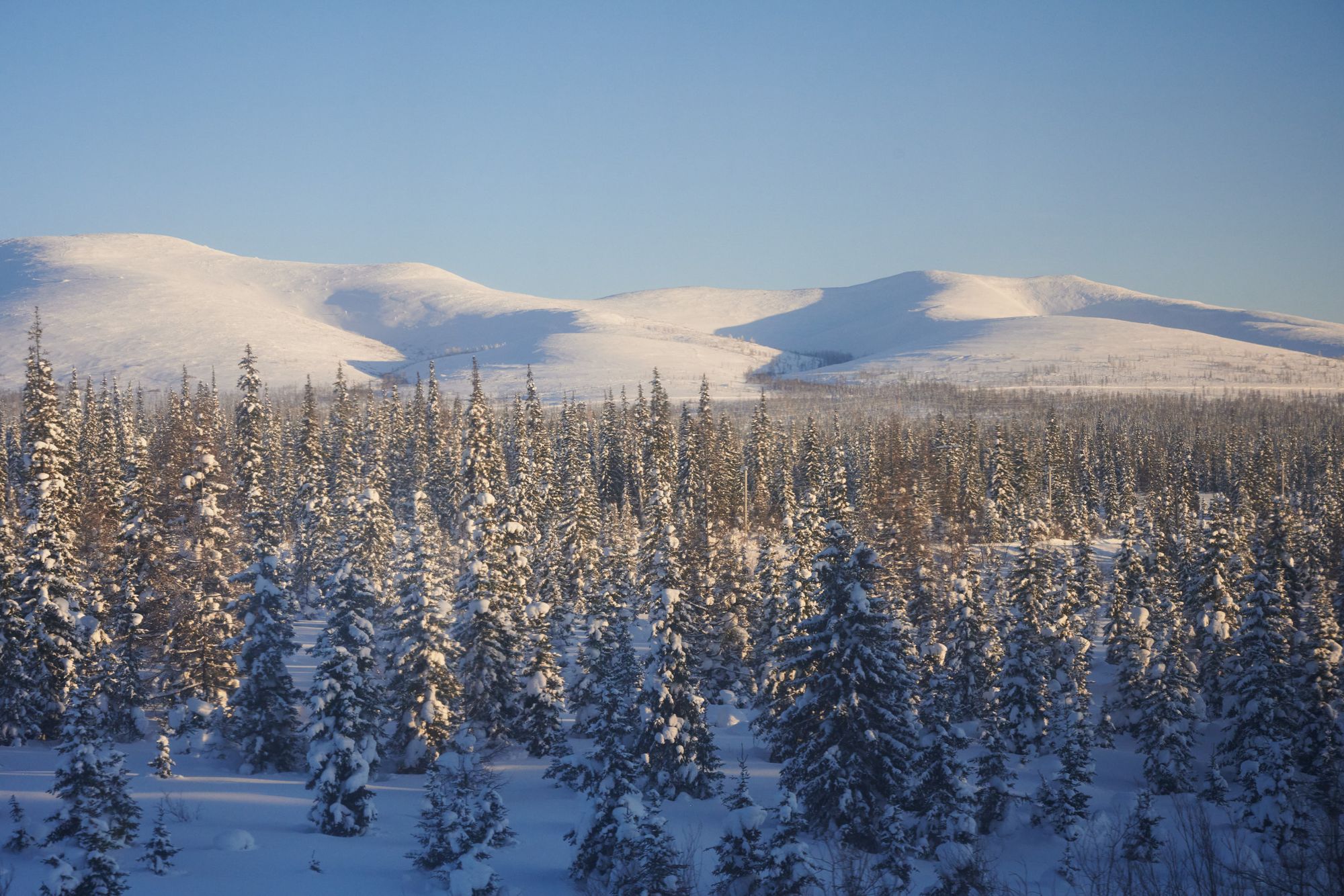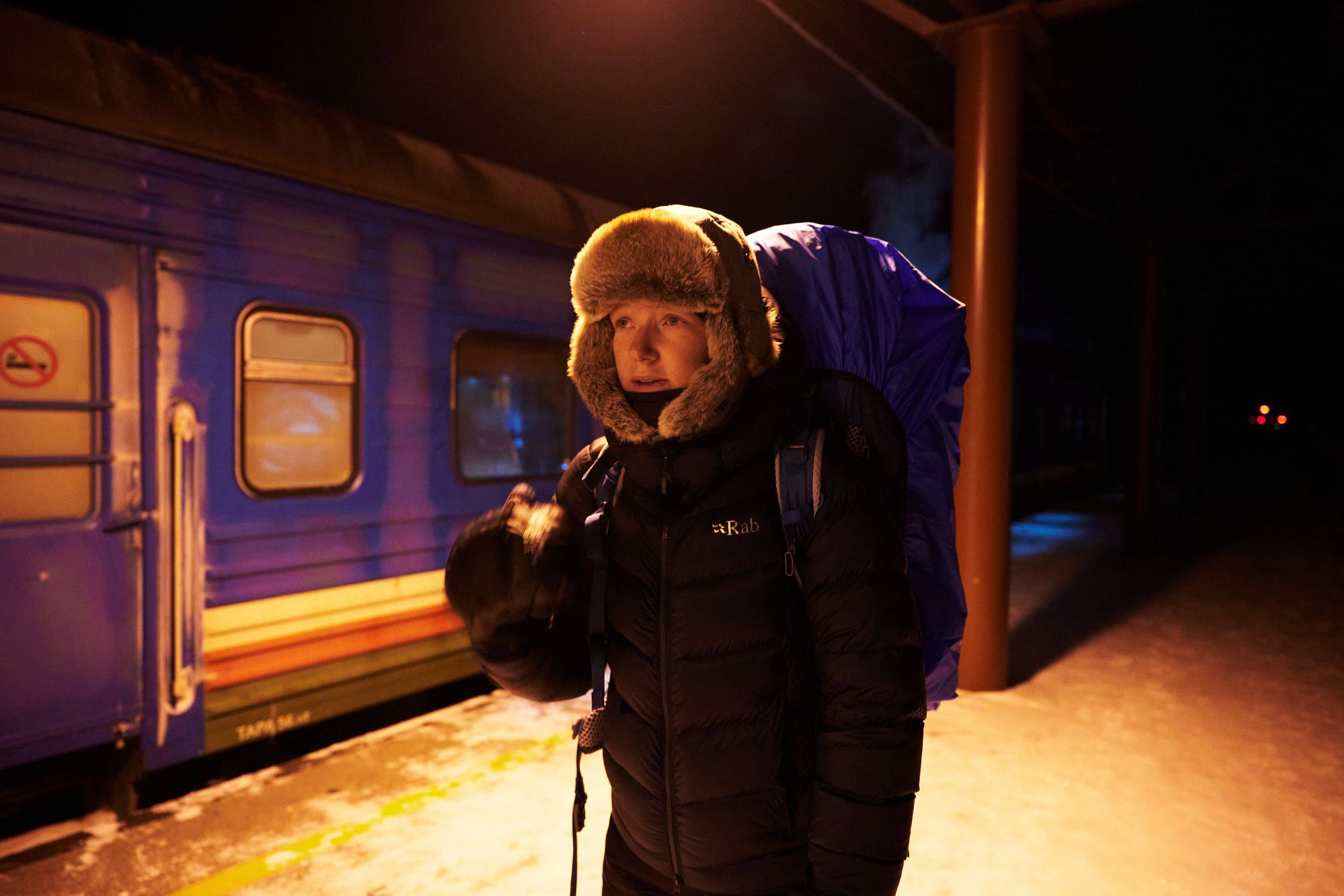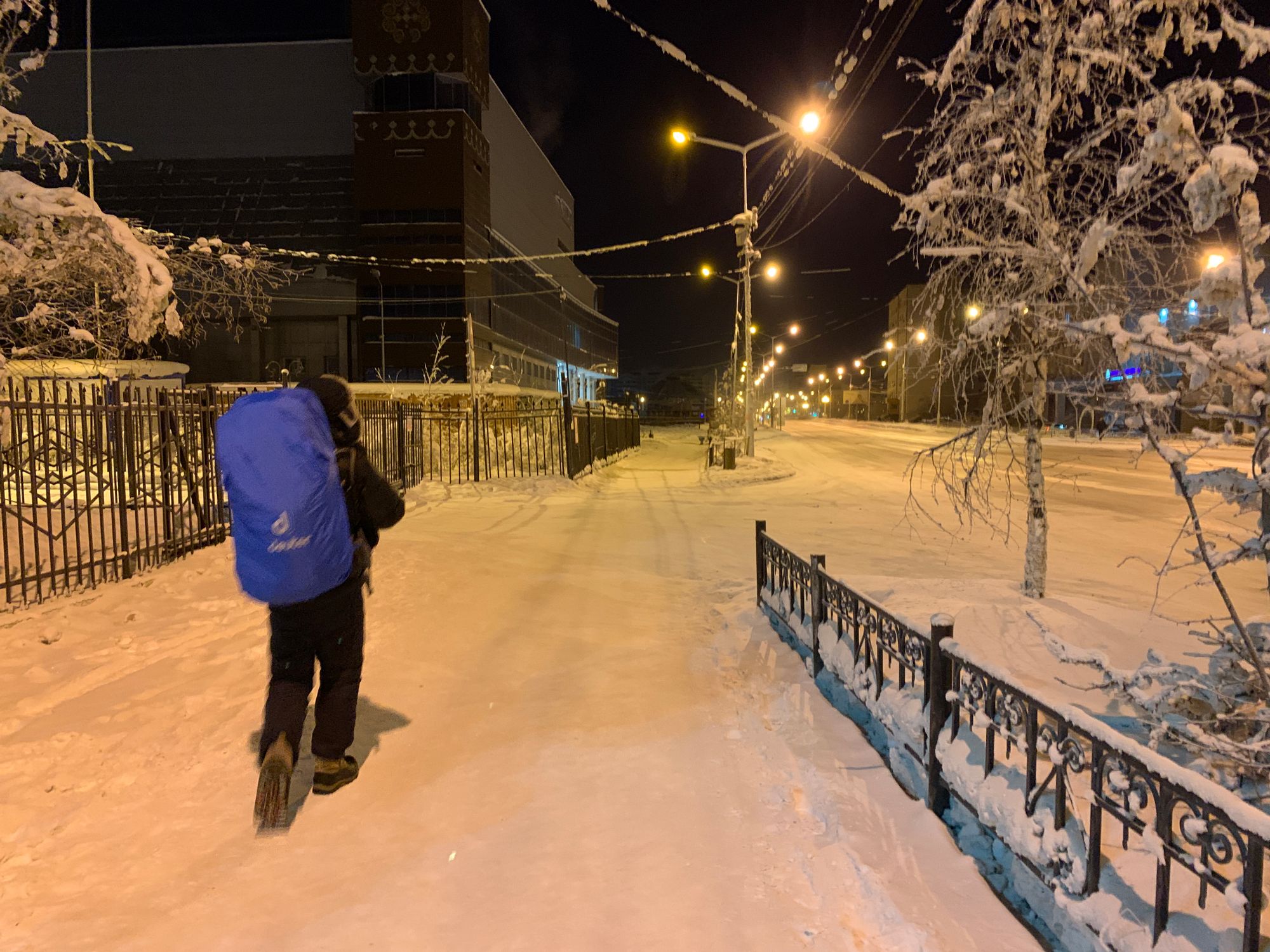 All the people we met on the train thought we were crazy to want to go to Yakutsk, as there is 'nothing to see'. It is true that Yakutsk is not a city where you will experience eye-pleasing architecture. Even exploring the surroundings is not easy if you are not willing to pay a substantial amount of money for a tour (5-day trip to Oymyakon for $2300 anyone?). As we don't enjoy 'tours' and after a brief considerations we rejected idea, and rather spend our time in Yakutsk walking around the city, people-watching and try to understand the place.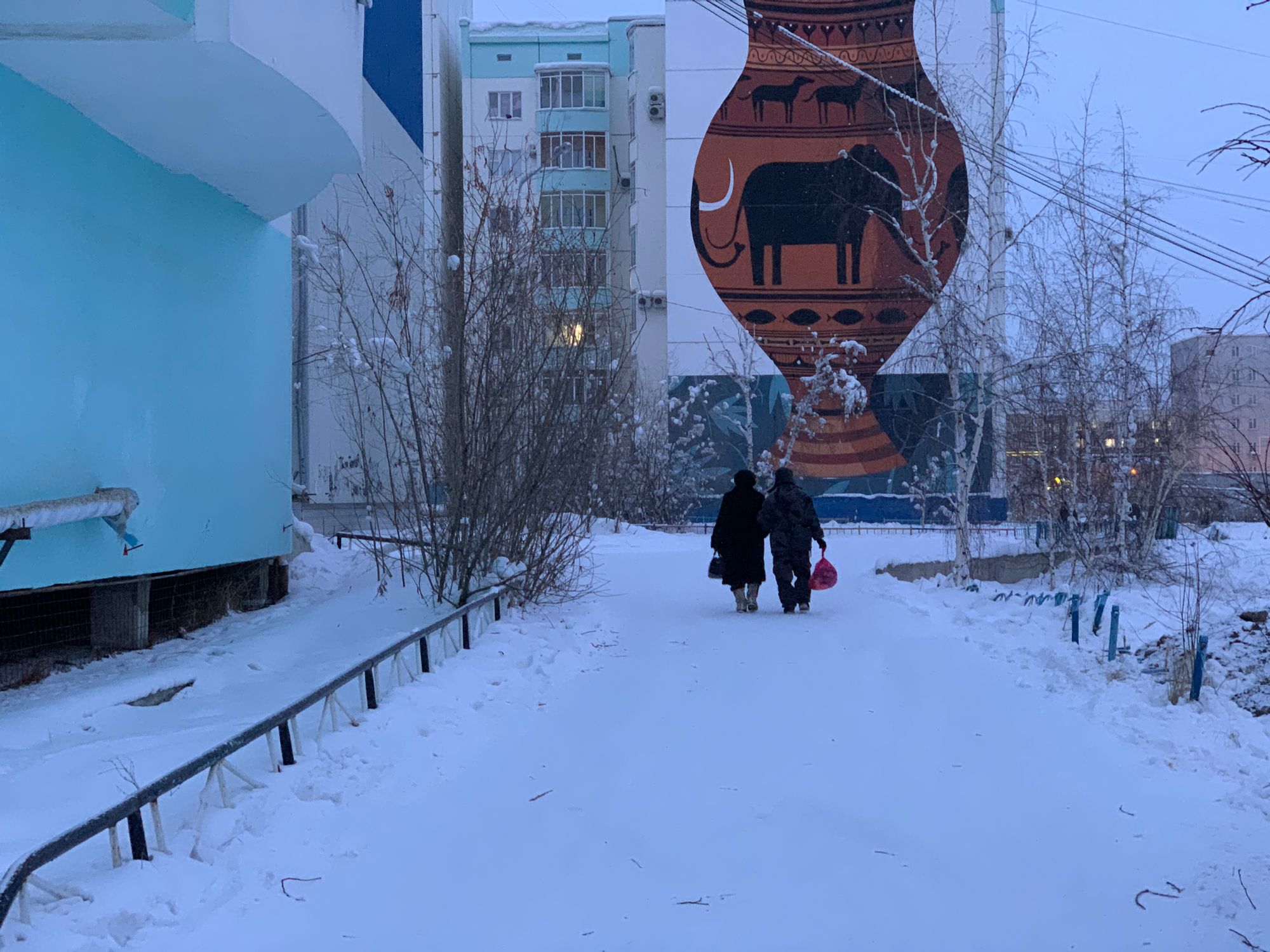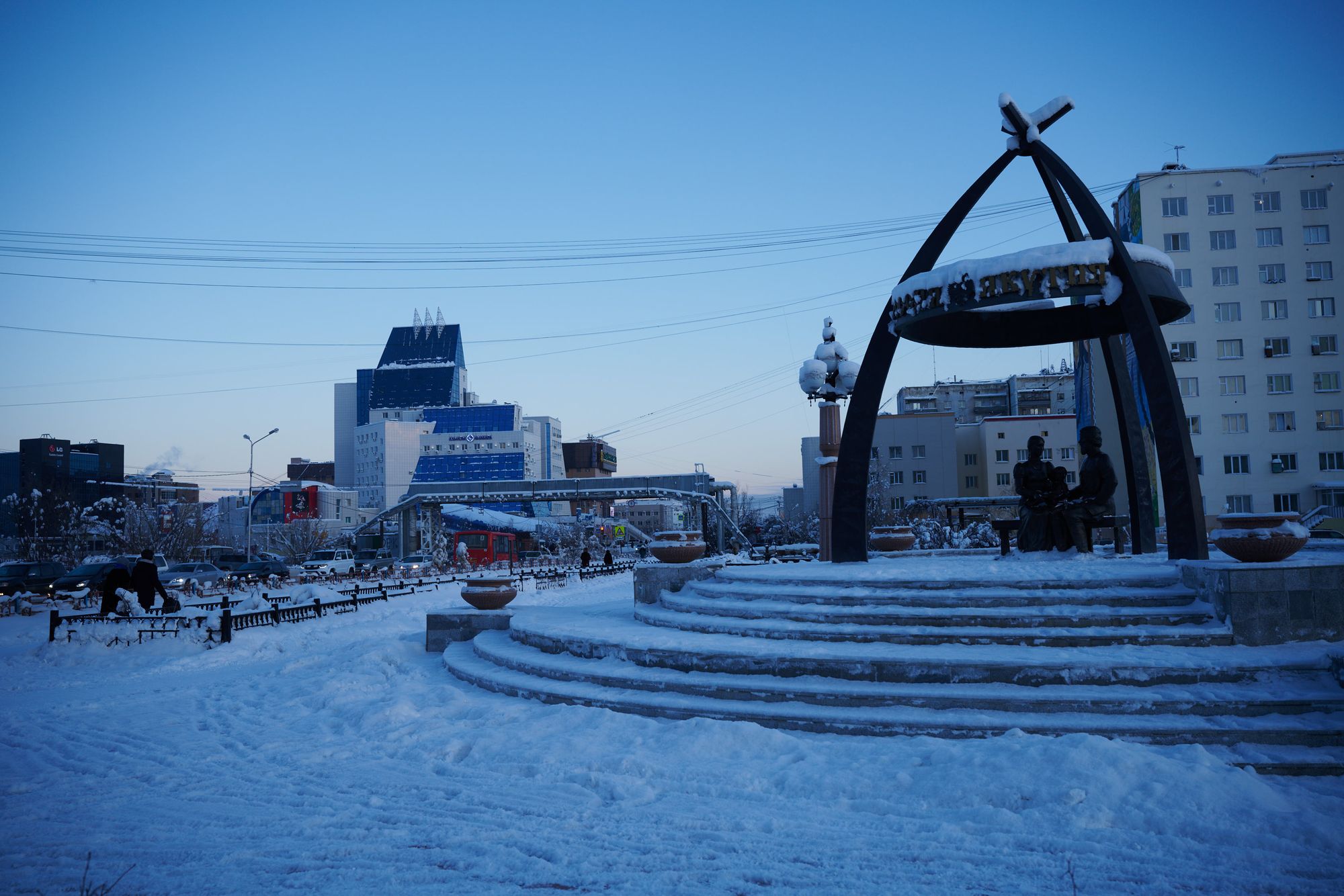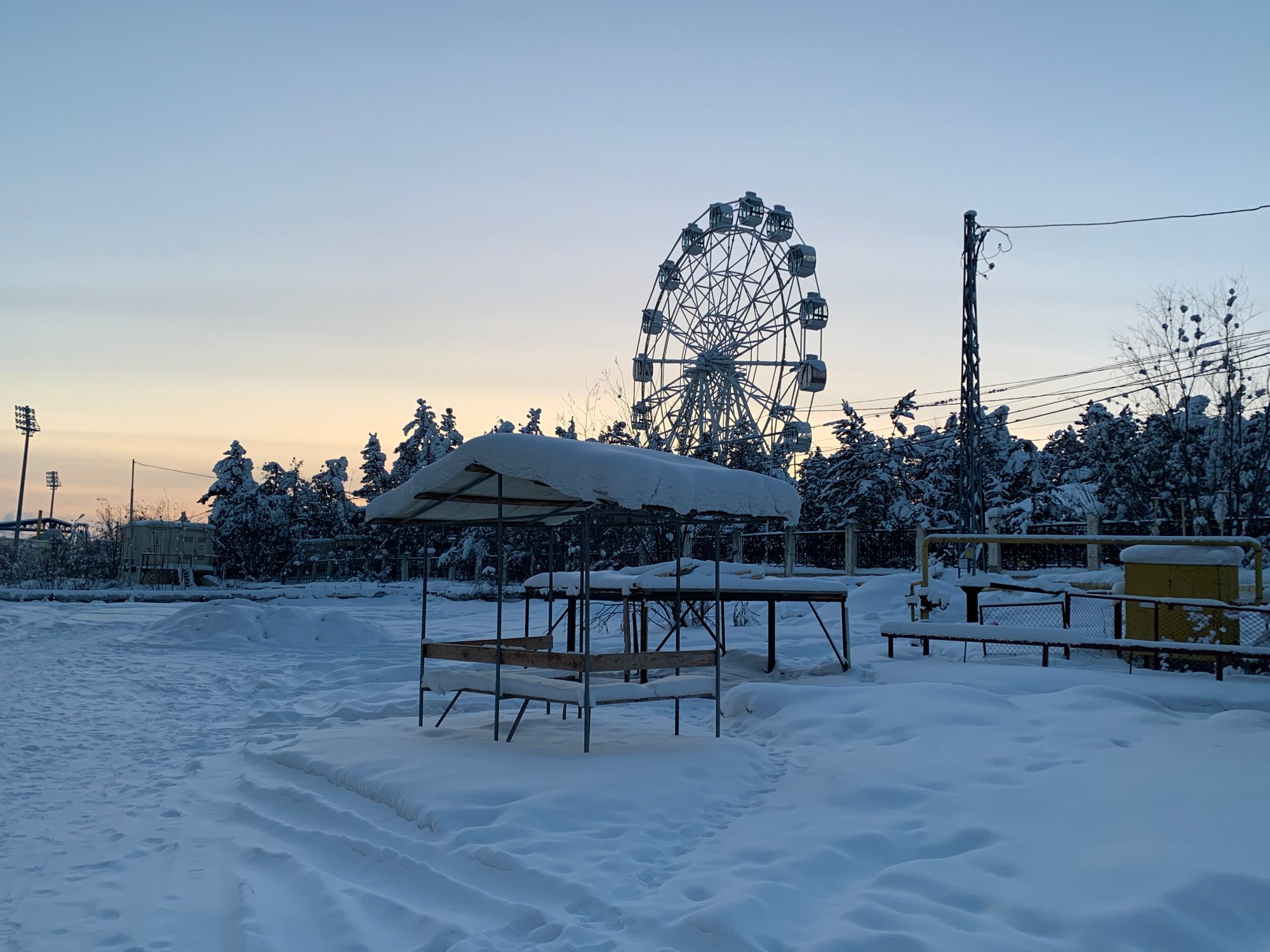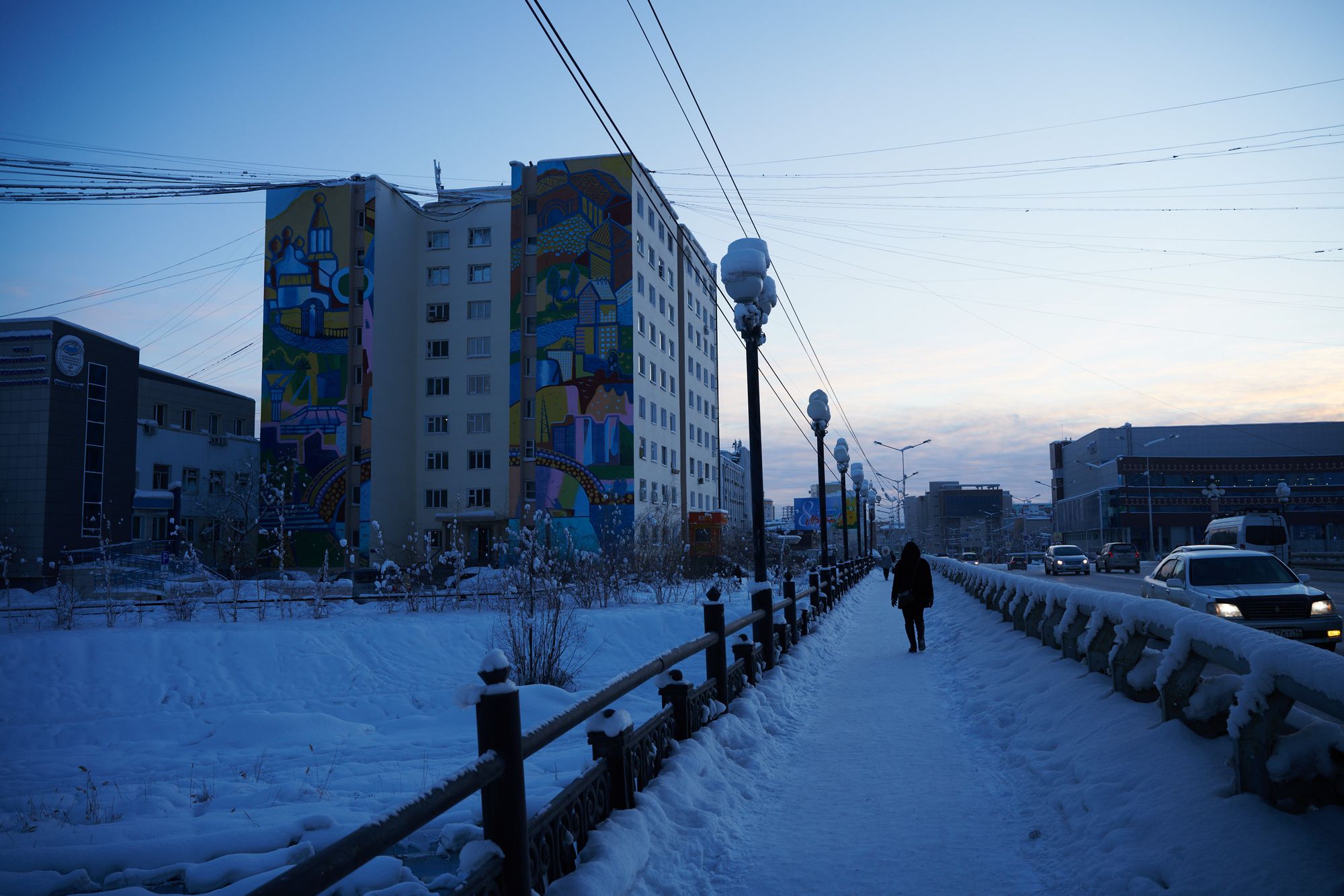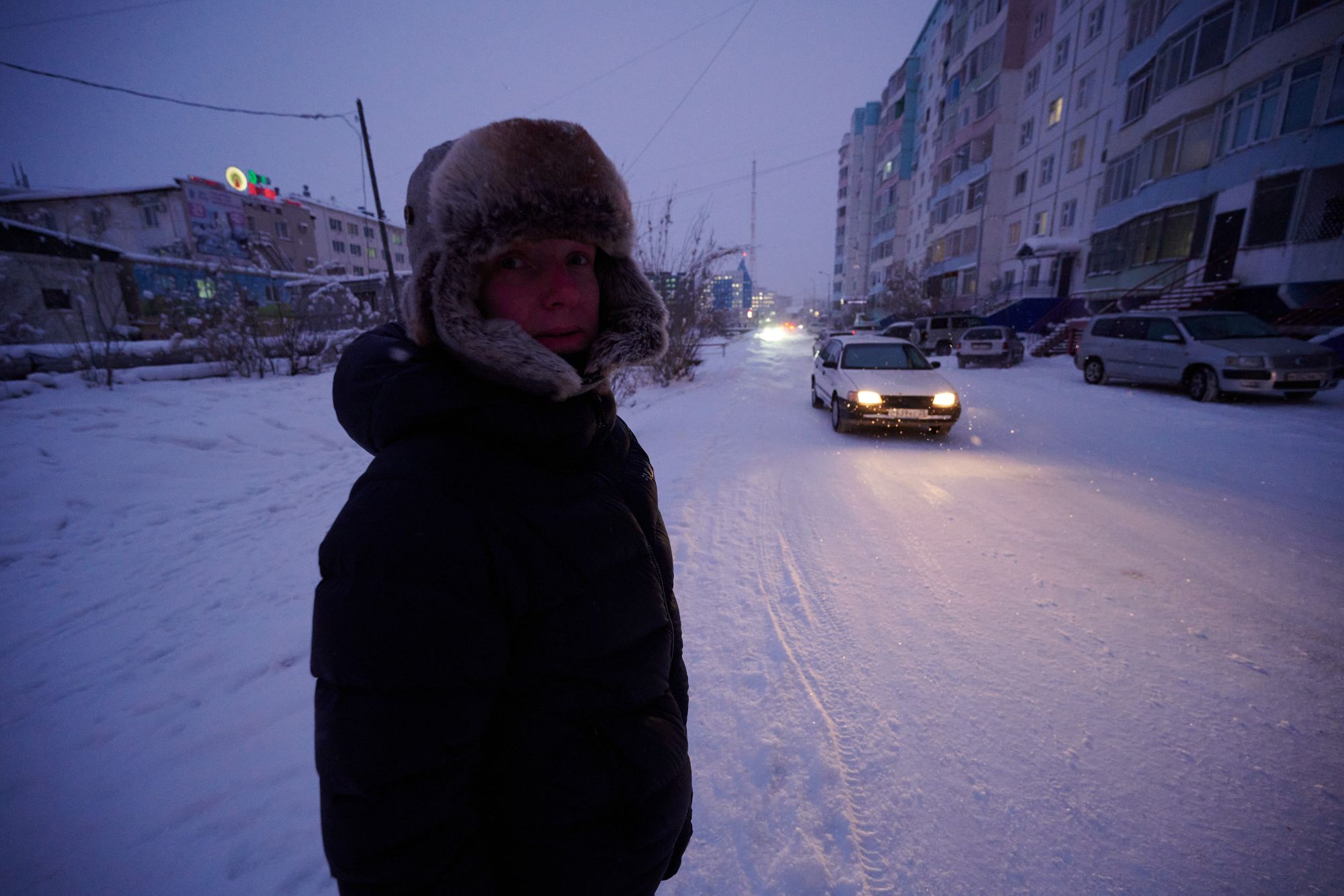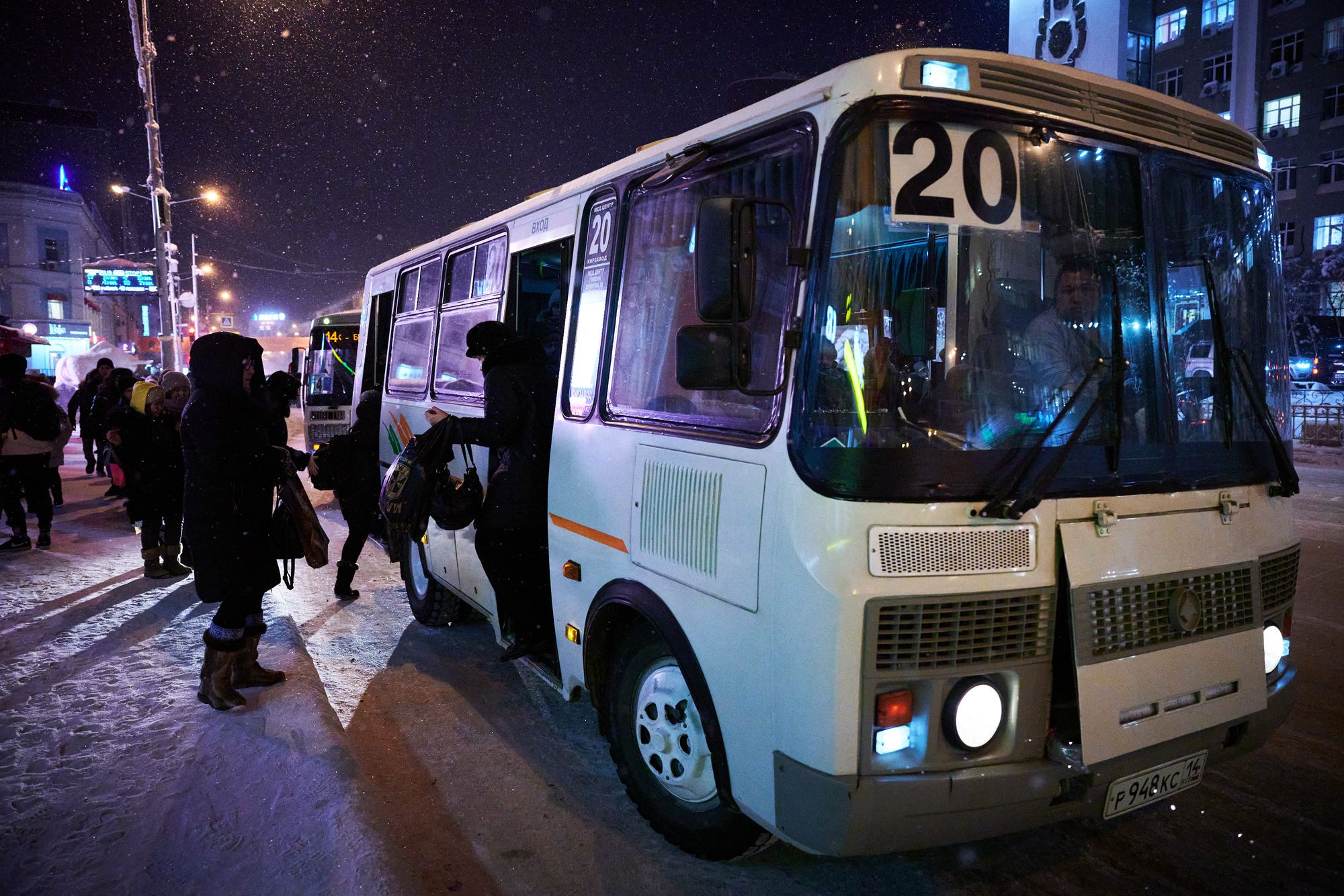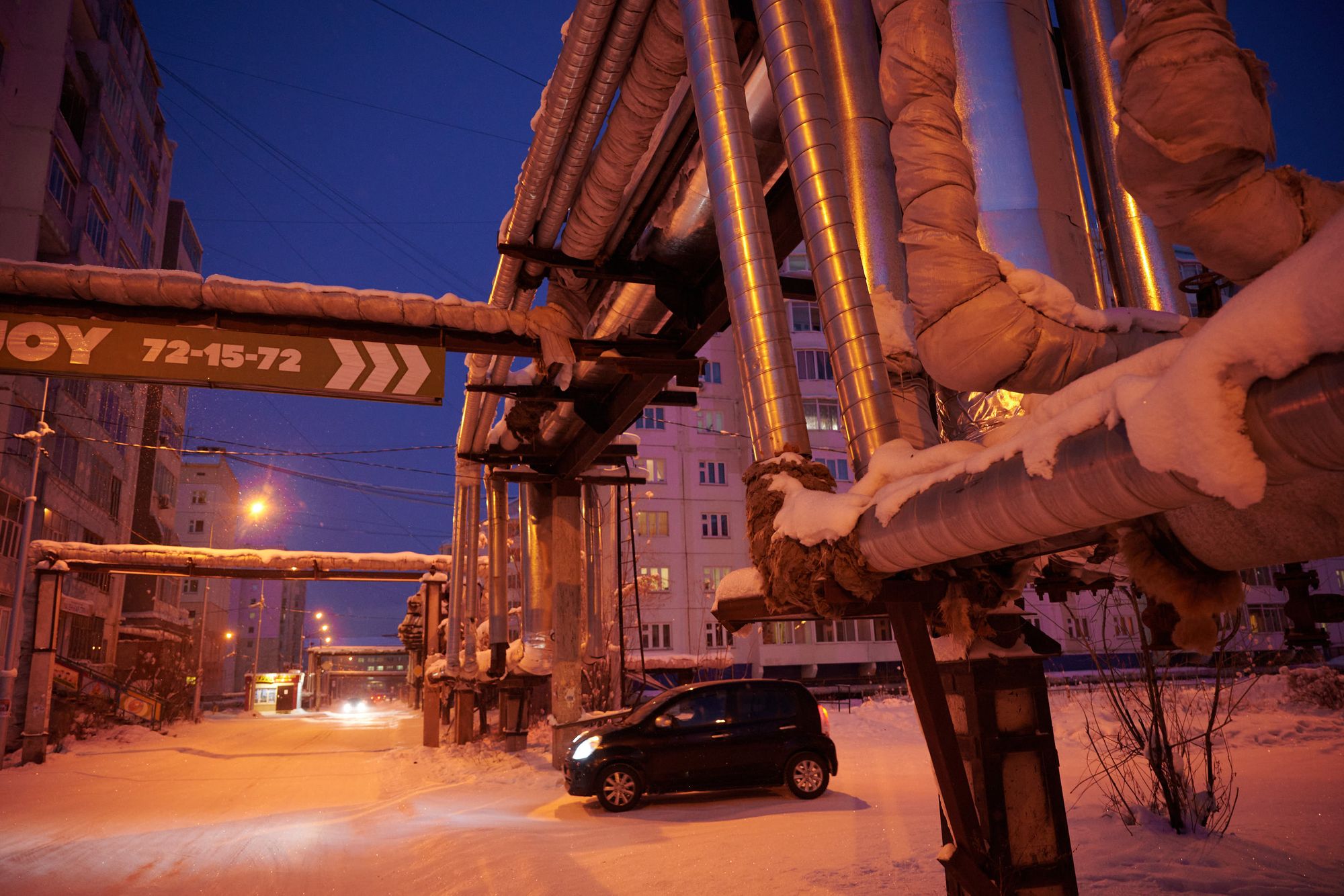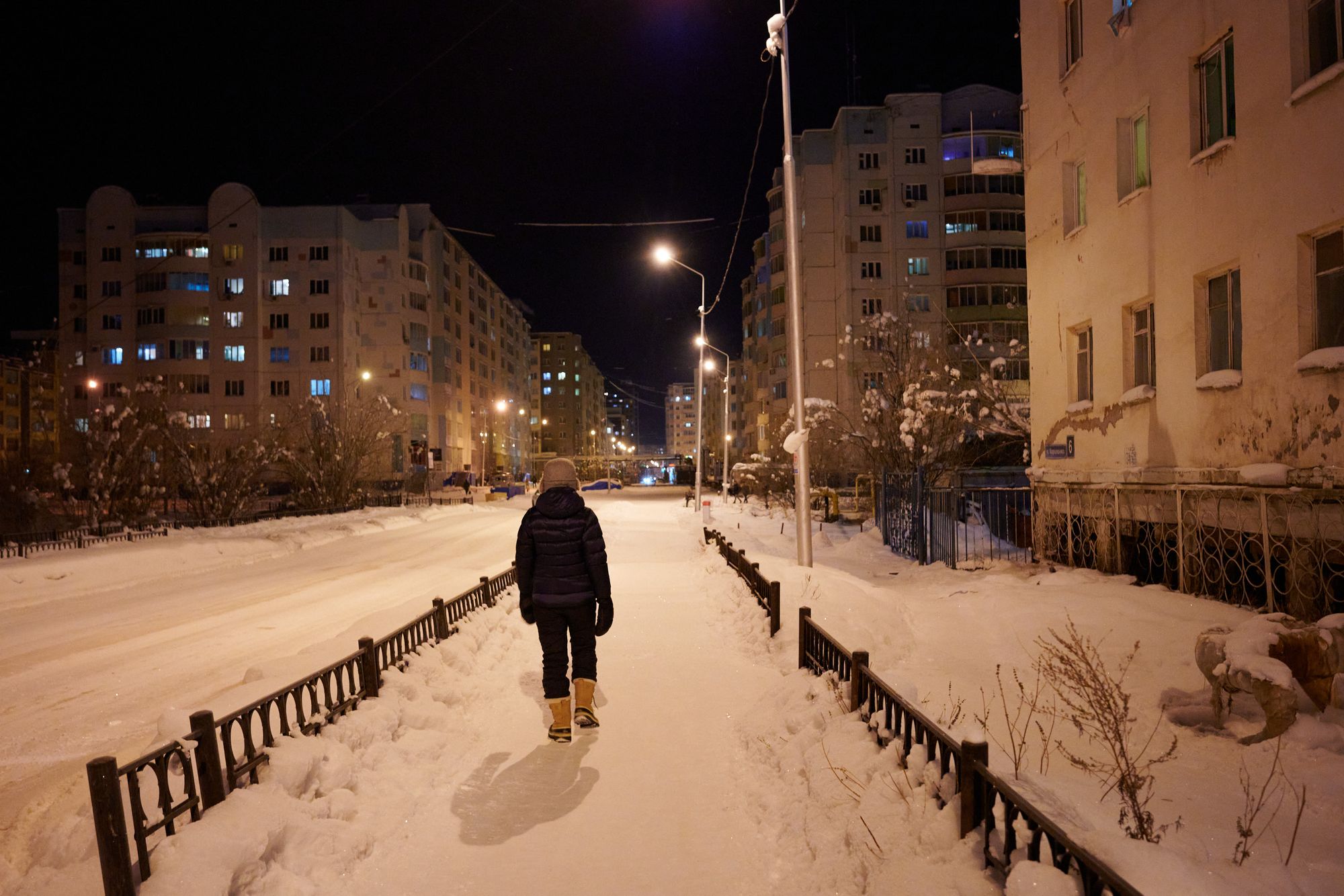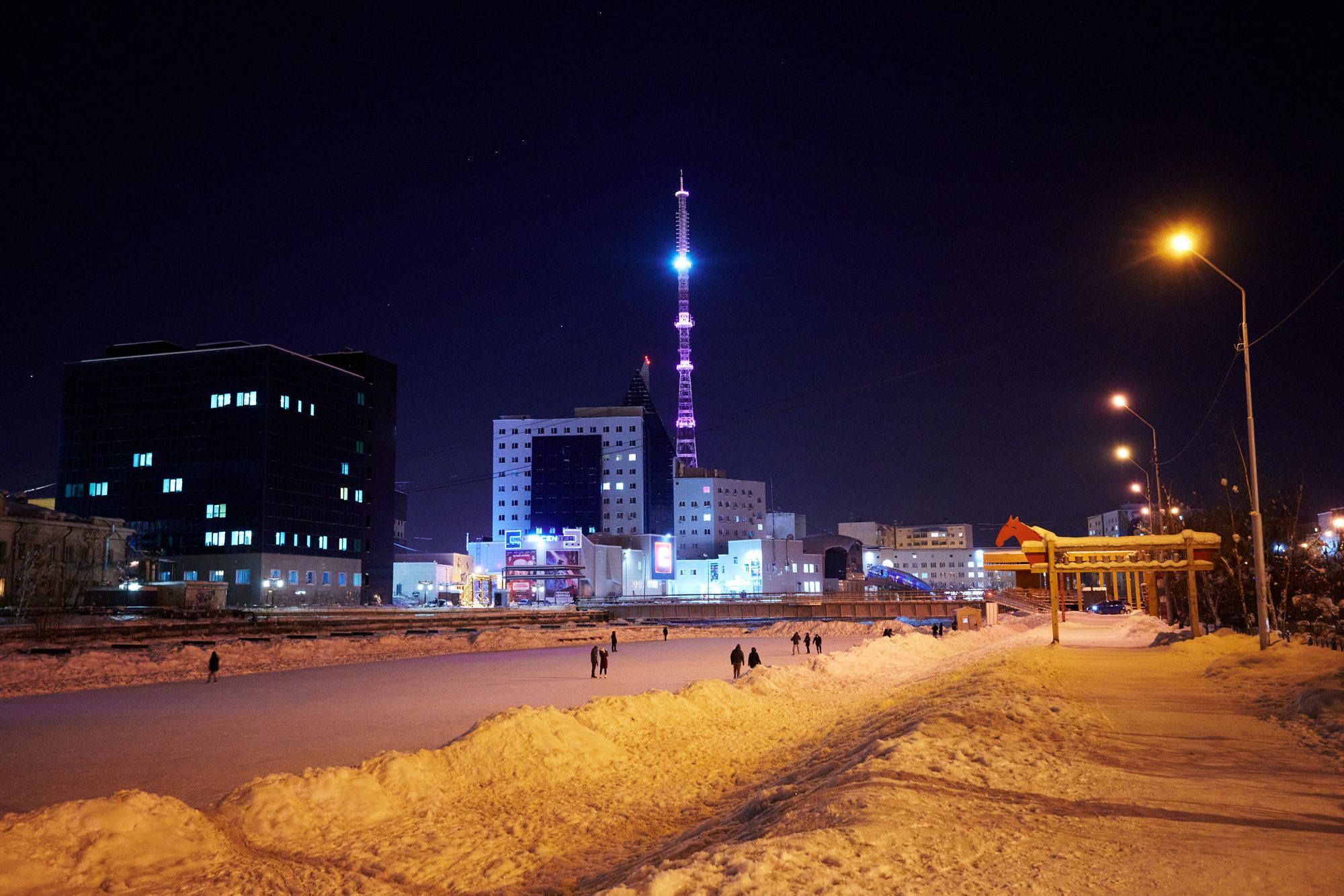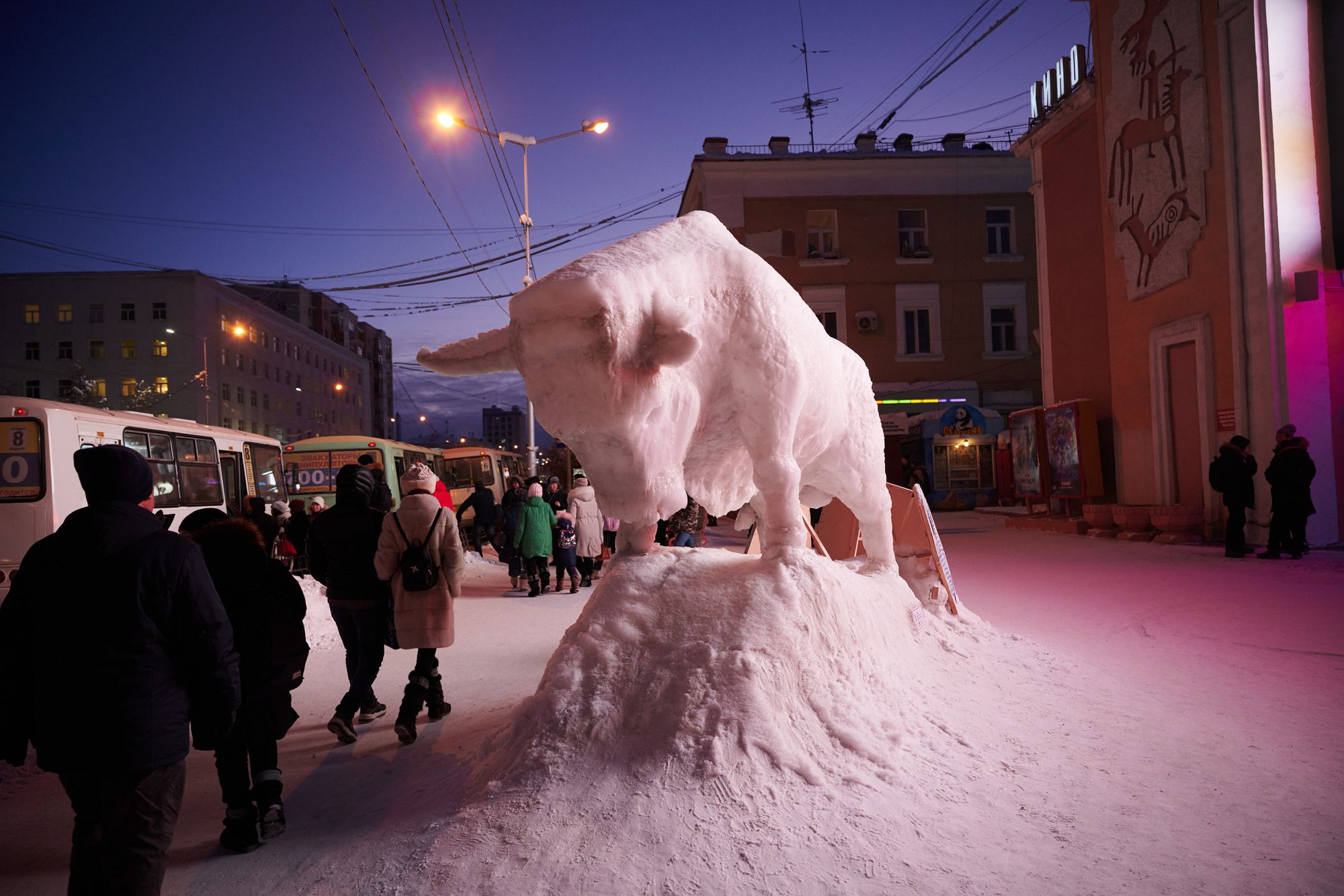 One of the most surprising things we discovered was that Yakutsk has a vibrant punk-rock scene and thanks to Bandcamp and an article from the LA times, it was now getting traction also outside of Yakutsk. It was the day after we had arrived when I was browsing internet to see what is there to do in Yakutsk, one click led another, and I found that there is in fact a punk concert happening that night in the local bar. Having plans to go out anyway, we thought we would check it out.
So we went. Finding the bar was not easy - it was in a four-story building that looked more like an office and the name of the Tzaki bar we were looking for was nowhere on it or inside. The building was home to four different bars and the one we were looking for was on the last floor. We barely had time to sit when someone approached wanting to talk to us. A Yakutian guy that was teaching English in Yakutsk and just came to say hello and ask how we found this place and what were we doing in Yakutsk in general. He also told us that there is a film crew from Netflix (we think the rumor was it was Netflix) there, shooting a documentary about the 'Youth of the North', as the punk rock movement is collectively called. It didn't take long before his friends joined us and we found ourselves surrounded by people. As Tadzik was walking around and taking photos, many people thought we were journalists. When they found out we were just tourists that came there by train all the way from Moscow, they were bewildered - why would we come by train? How are the Russian trains? Is it safe? Is it not boring? Many people spoke English, so it was nice to have some longer conversations for a change.
The news that we came there by train must have been a real shock - few hours later everybody seemed to have known that. Even the people shooting the documentary - later on when I approached the camera girl to find out more about what they are filming, she said 'Ah, you are the people that came here by train'. Apparently they were also familiar with the article from LA Times. What I would imagine had happened, is that some producer read the article and thought that it is a great material for a documentary. People will watch it on Netflix and think this punk rock scene is actually 'a thing' and this, my friends, is how the hypes is created. Takes a couple of people from U.S. who think something is worth recording, and soon the teens from all over the world will be into Yakutian punk...
Watching the concert was fun, and the evening was even better. We spoke to so many people, from different walks of life, all of them happy and engaged with life, none of them concerned with the city's isolation and harsh winters. In the end, this is what makes it special and interesting. We exchanged contacts with many of them, who knows, maybe we will come back and stay there longer.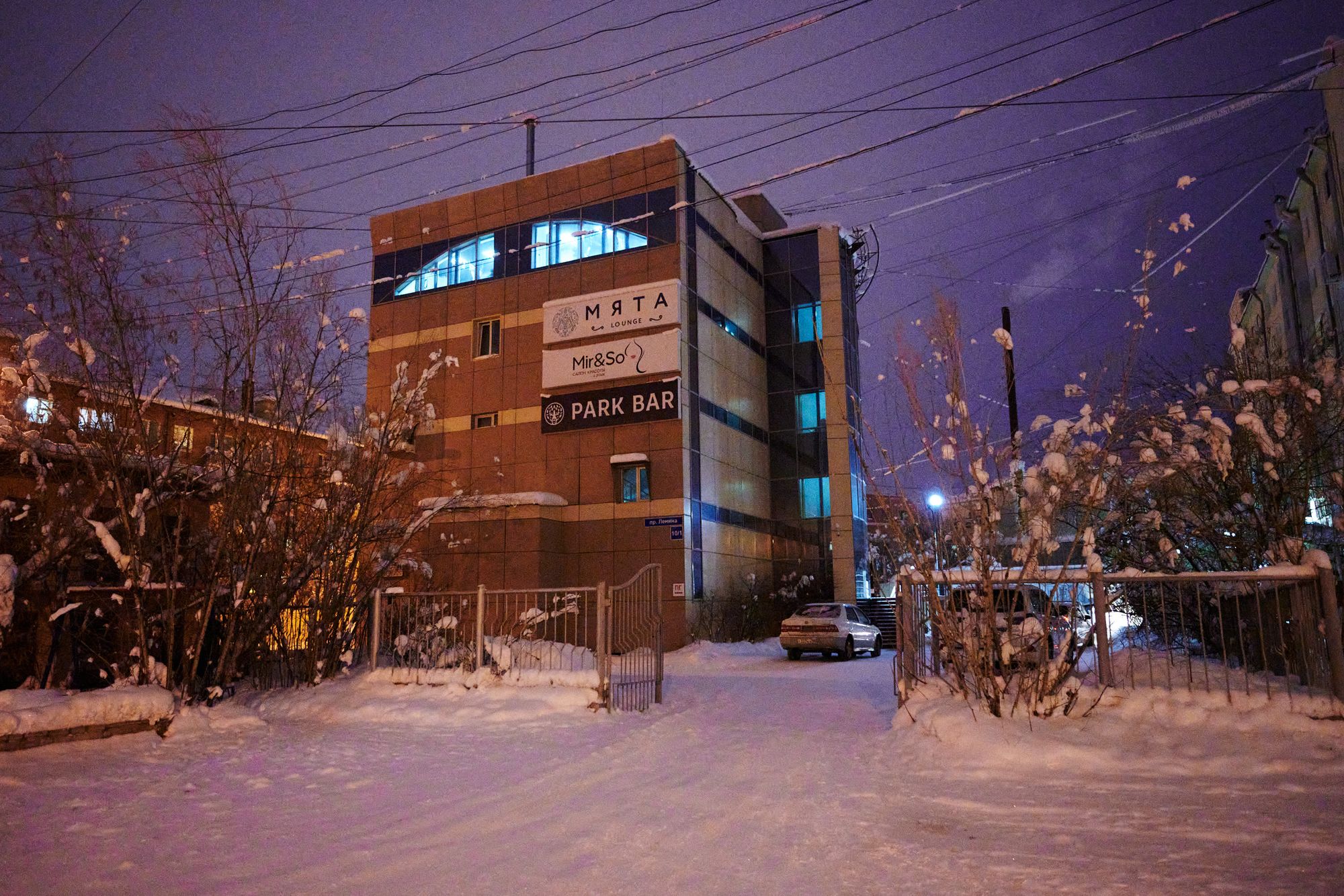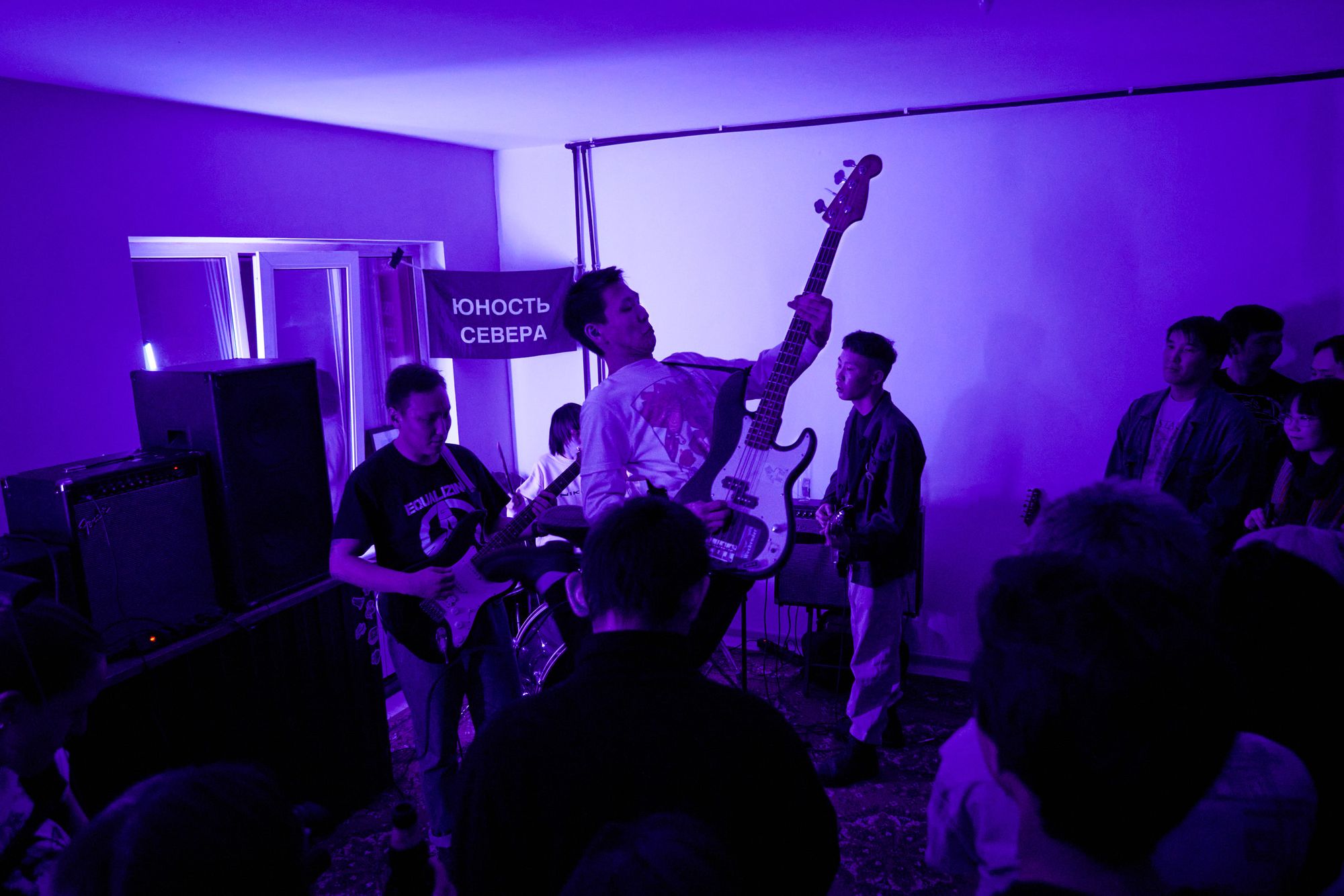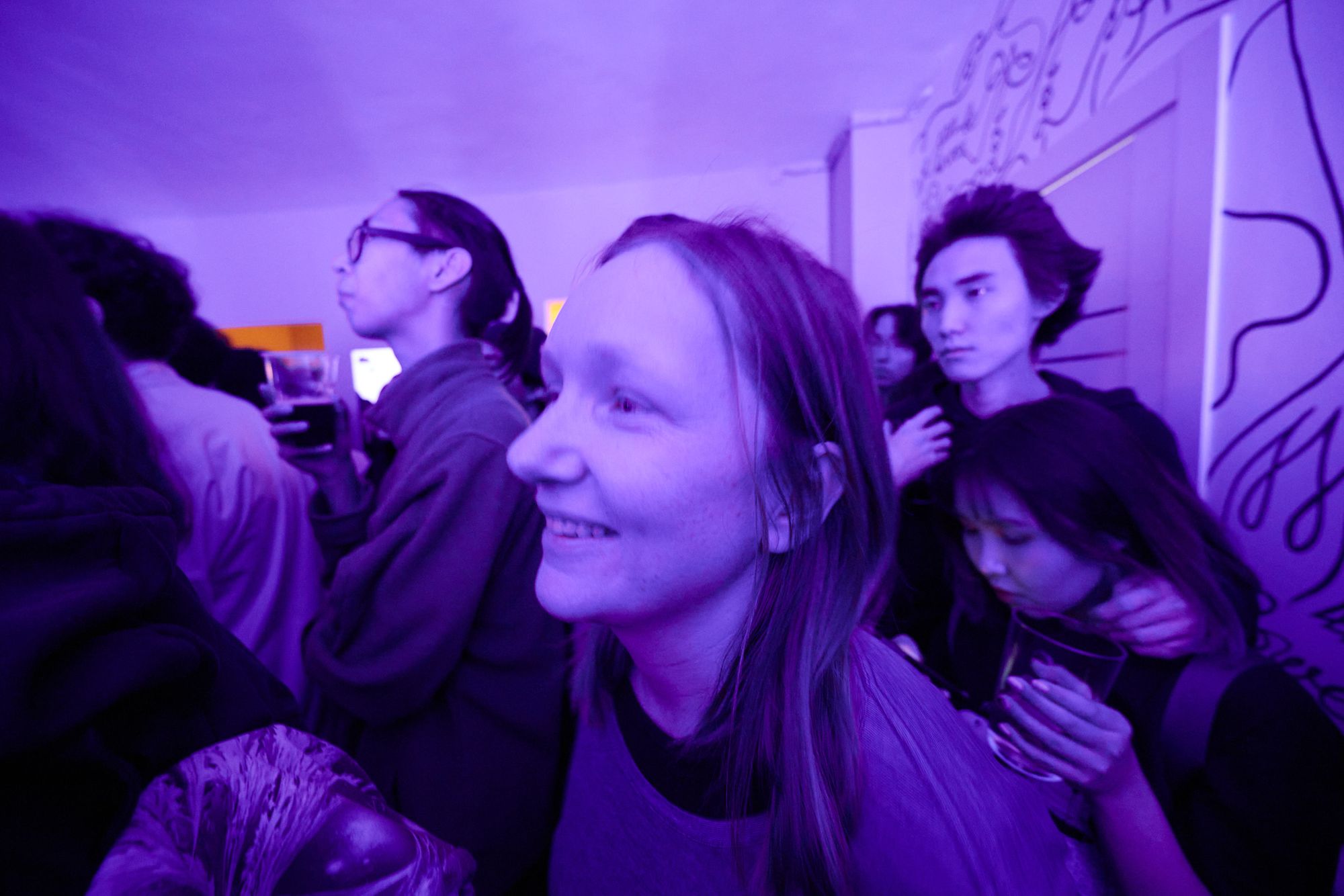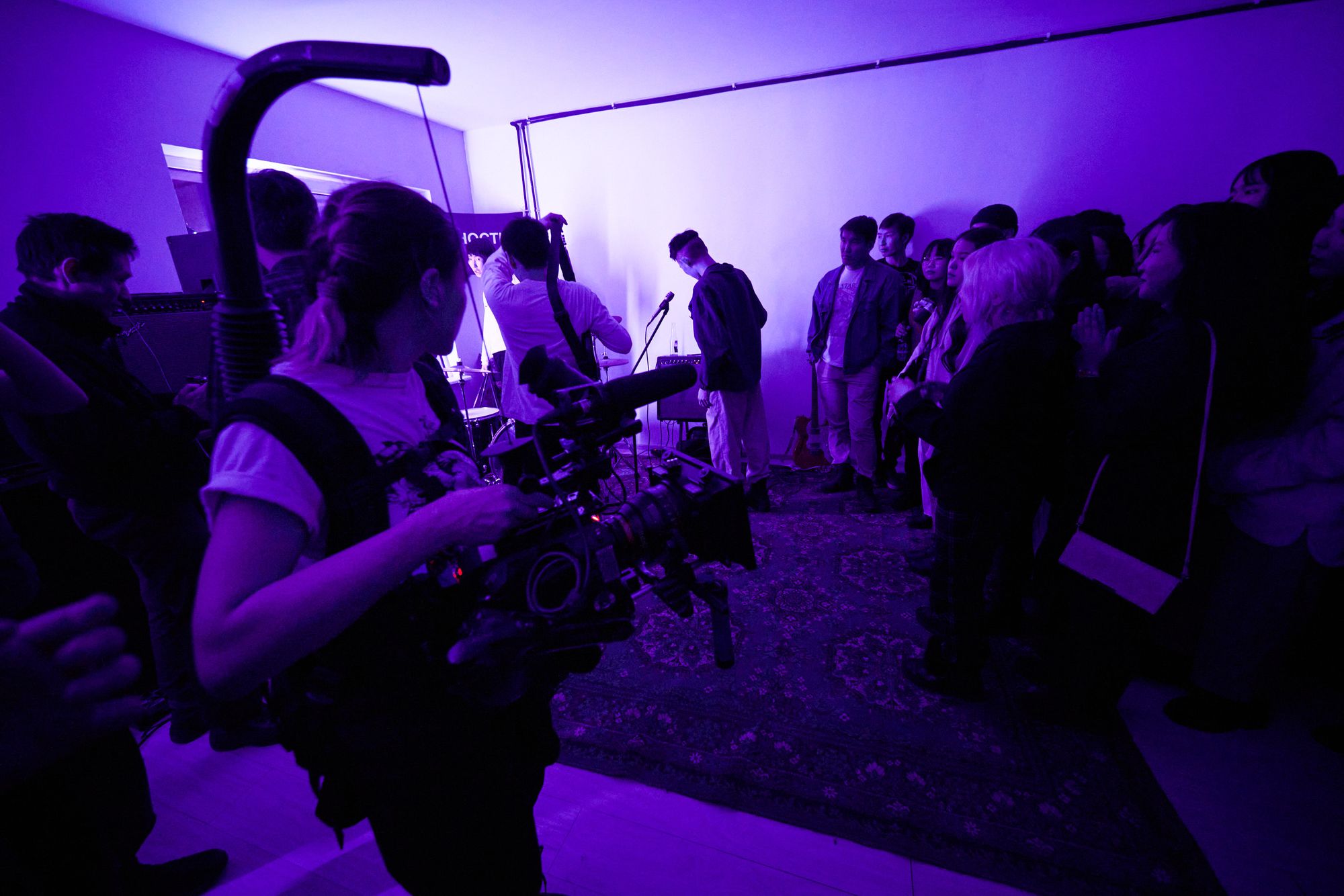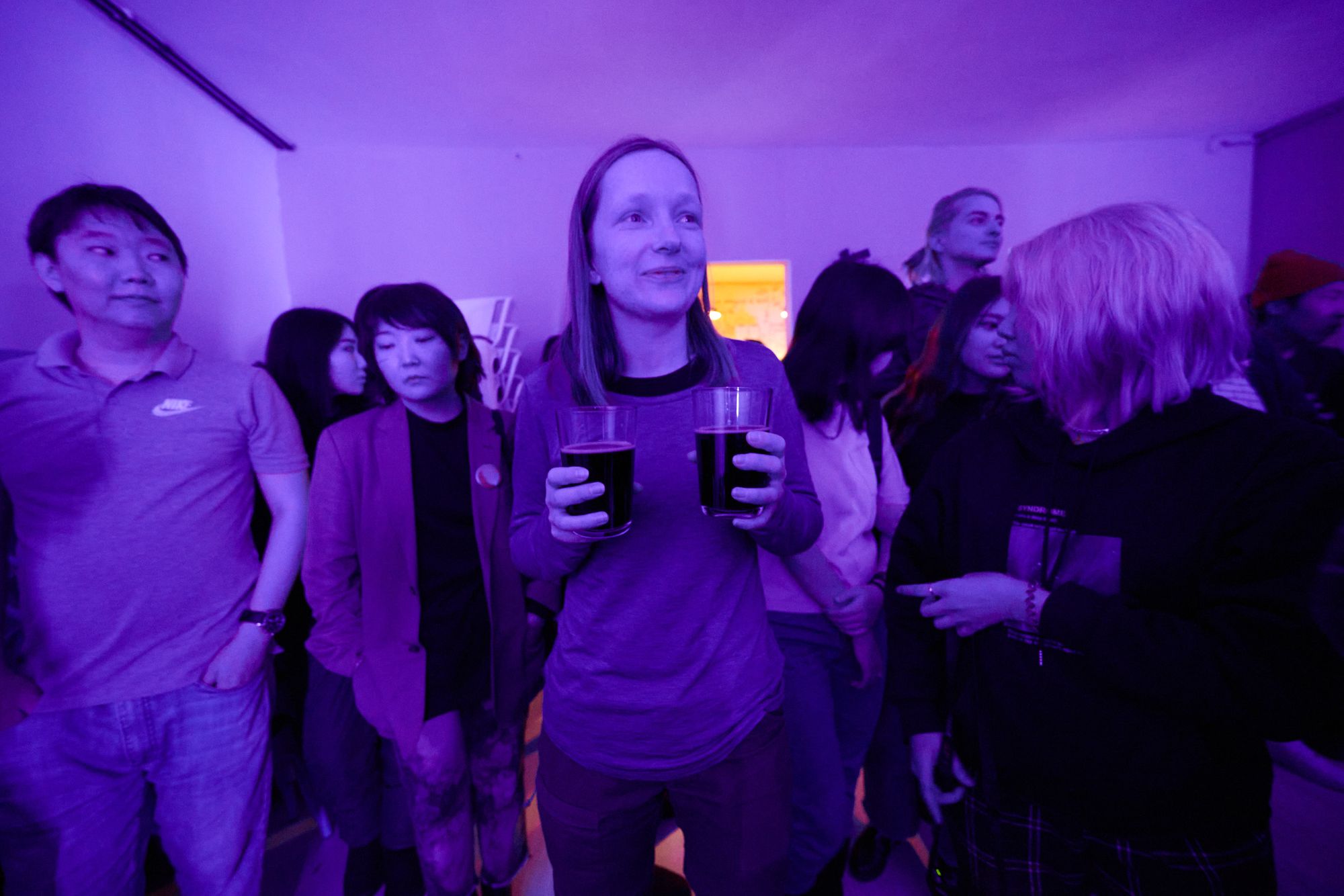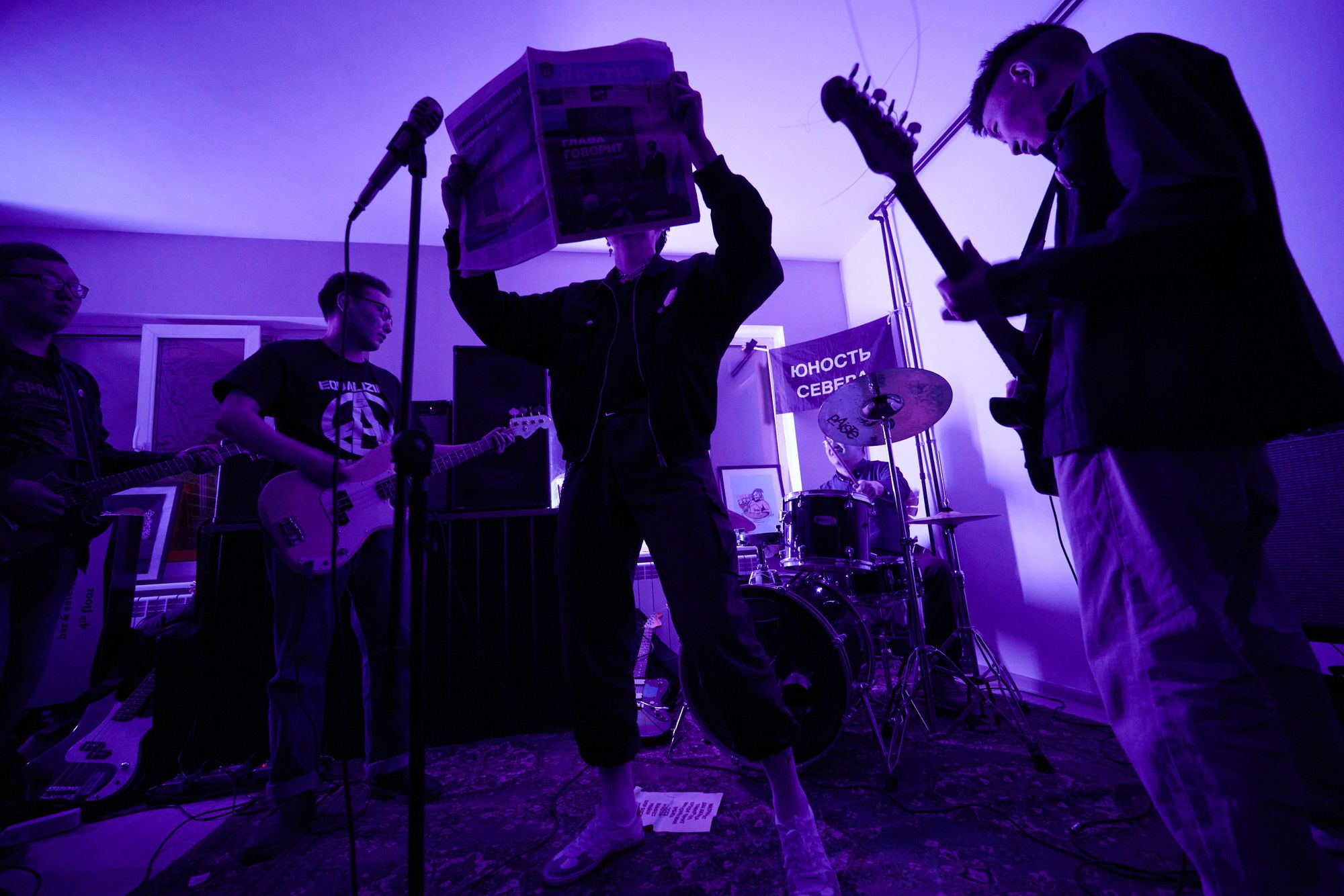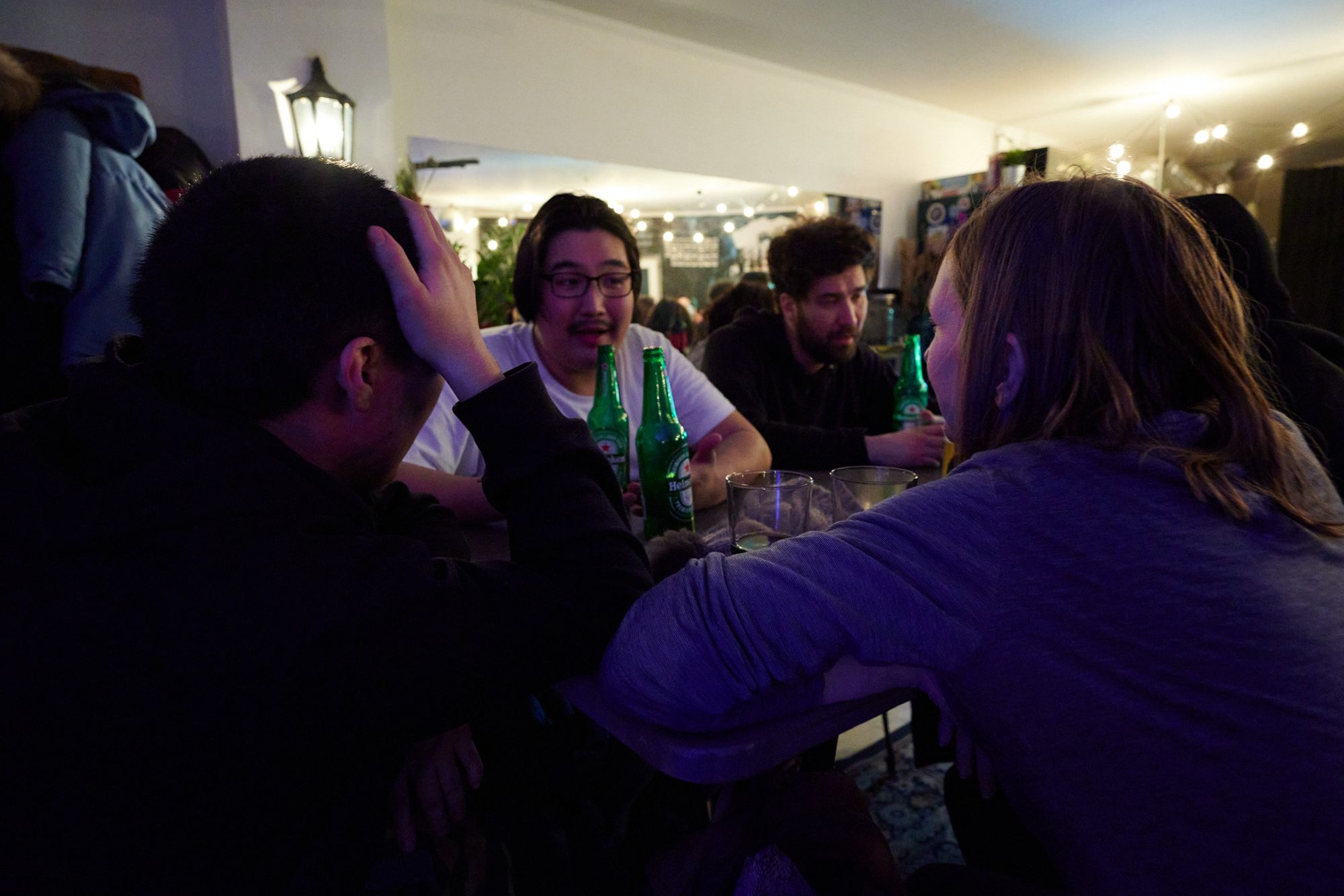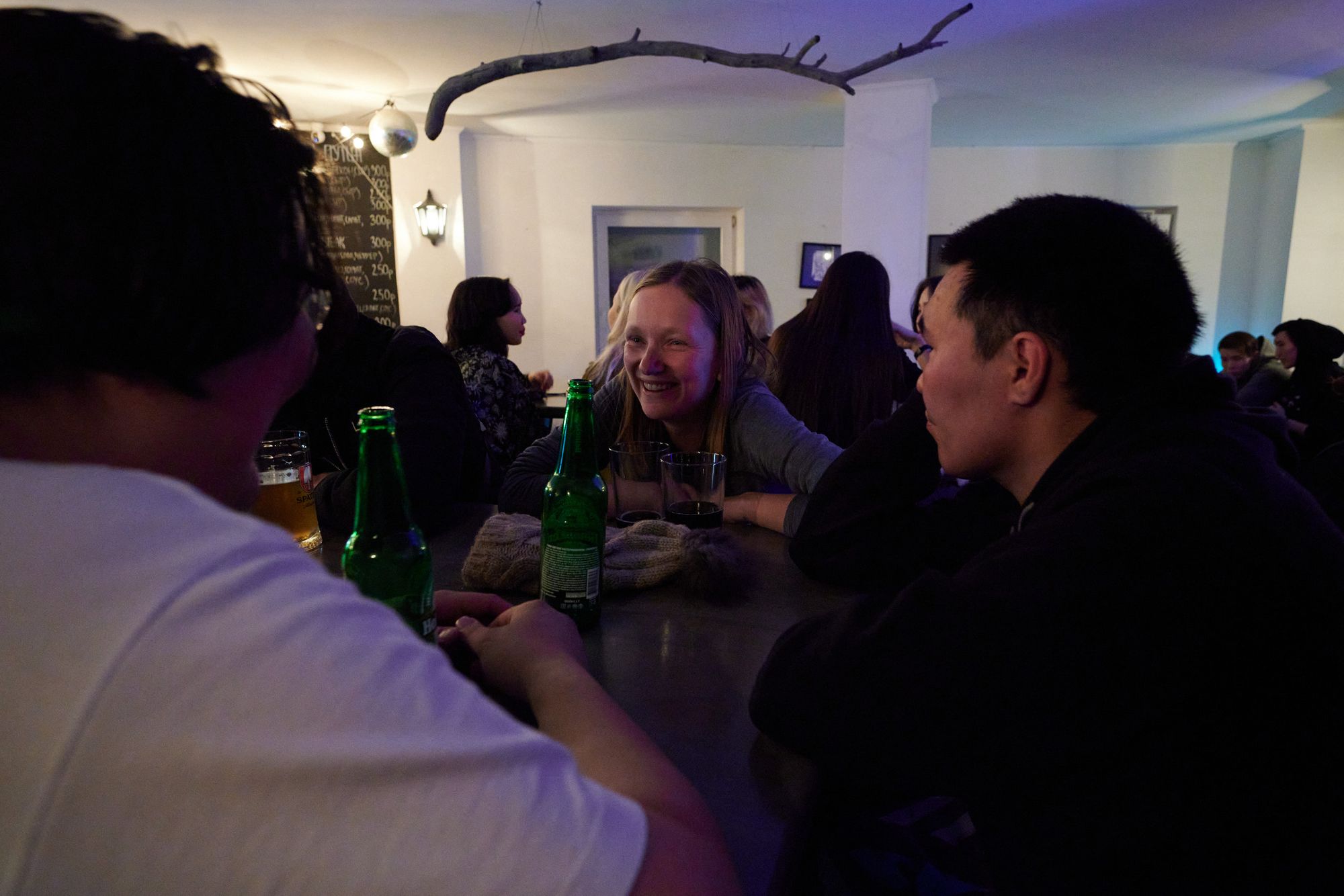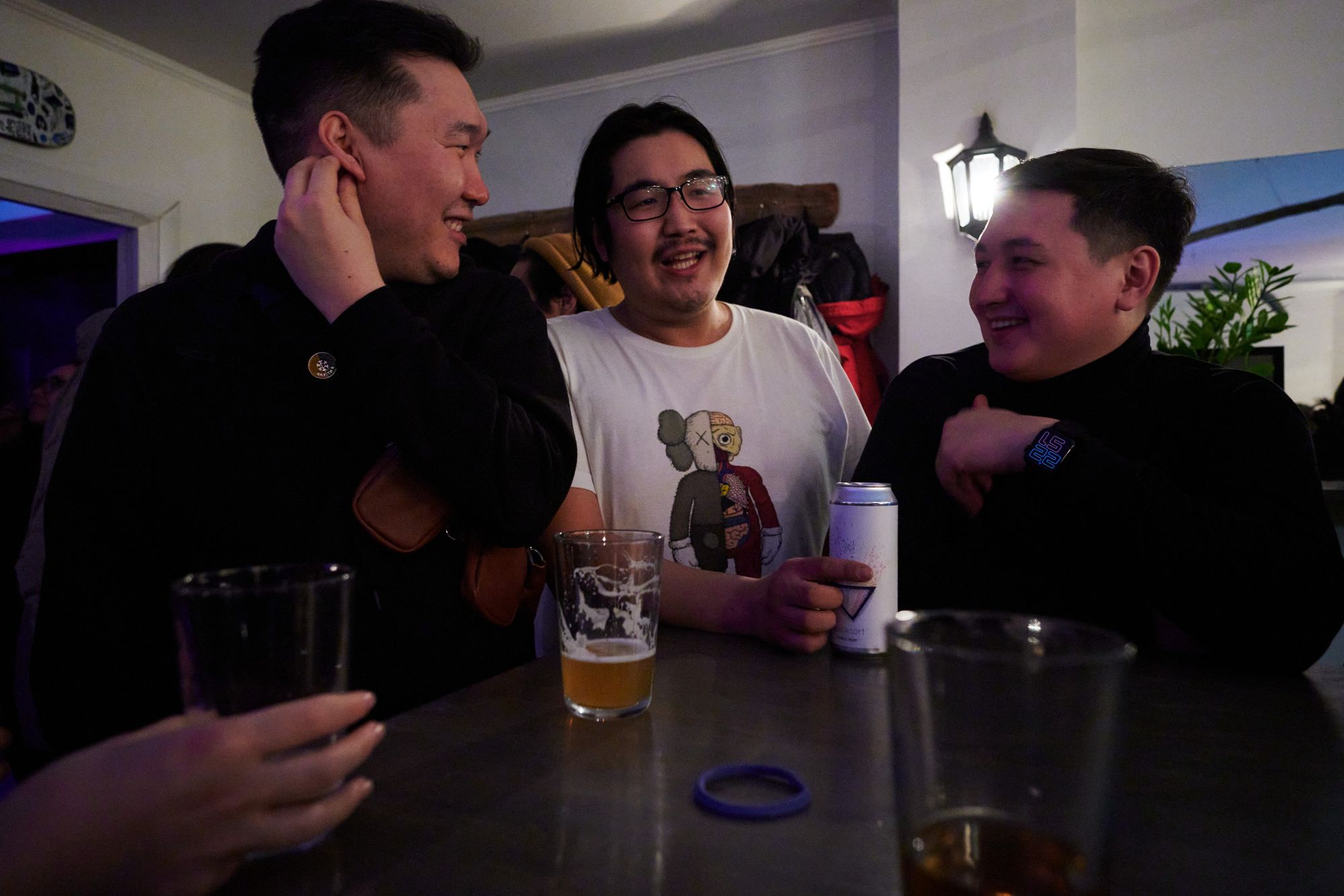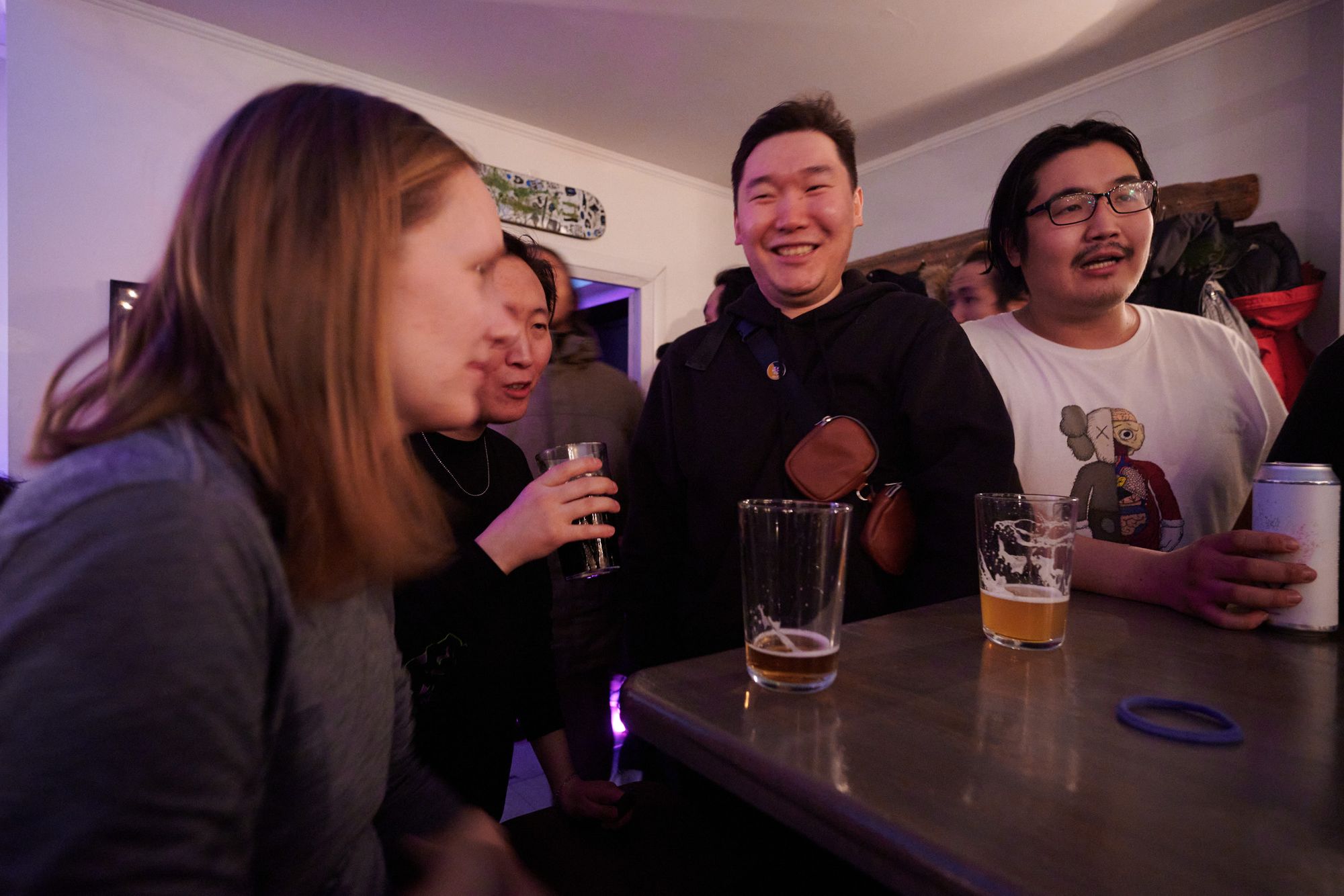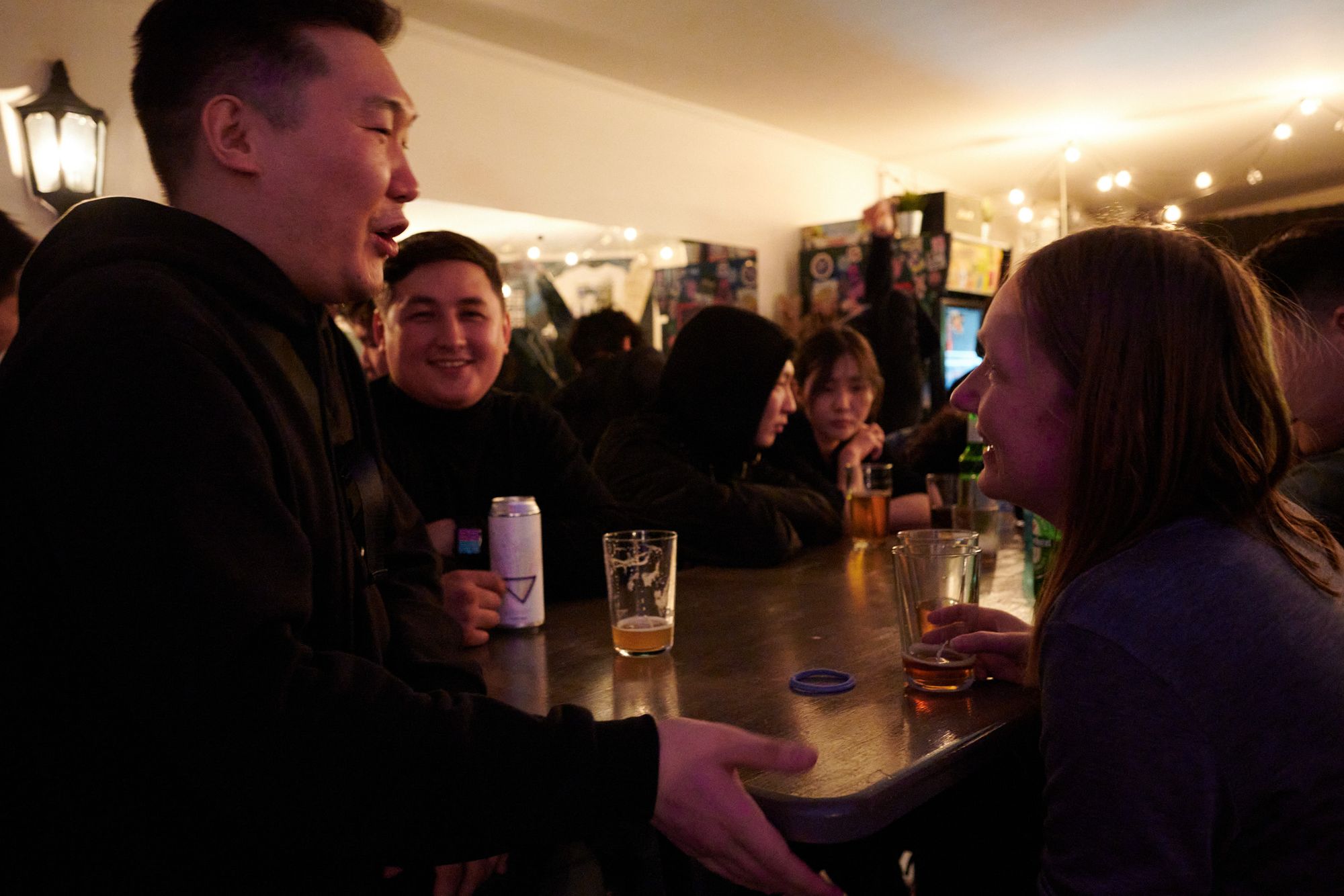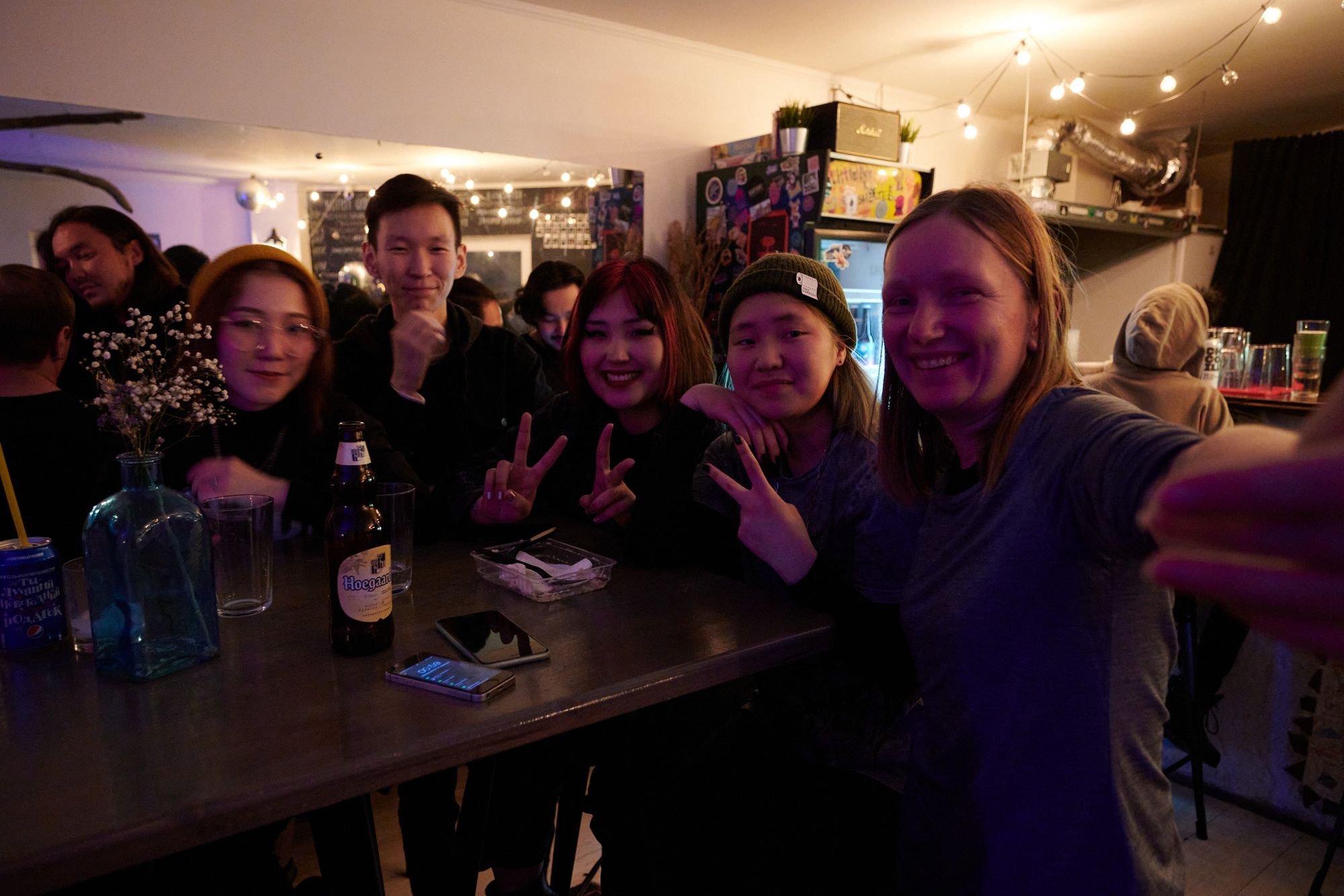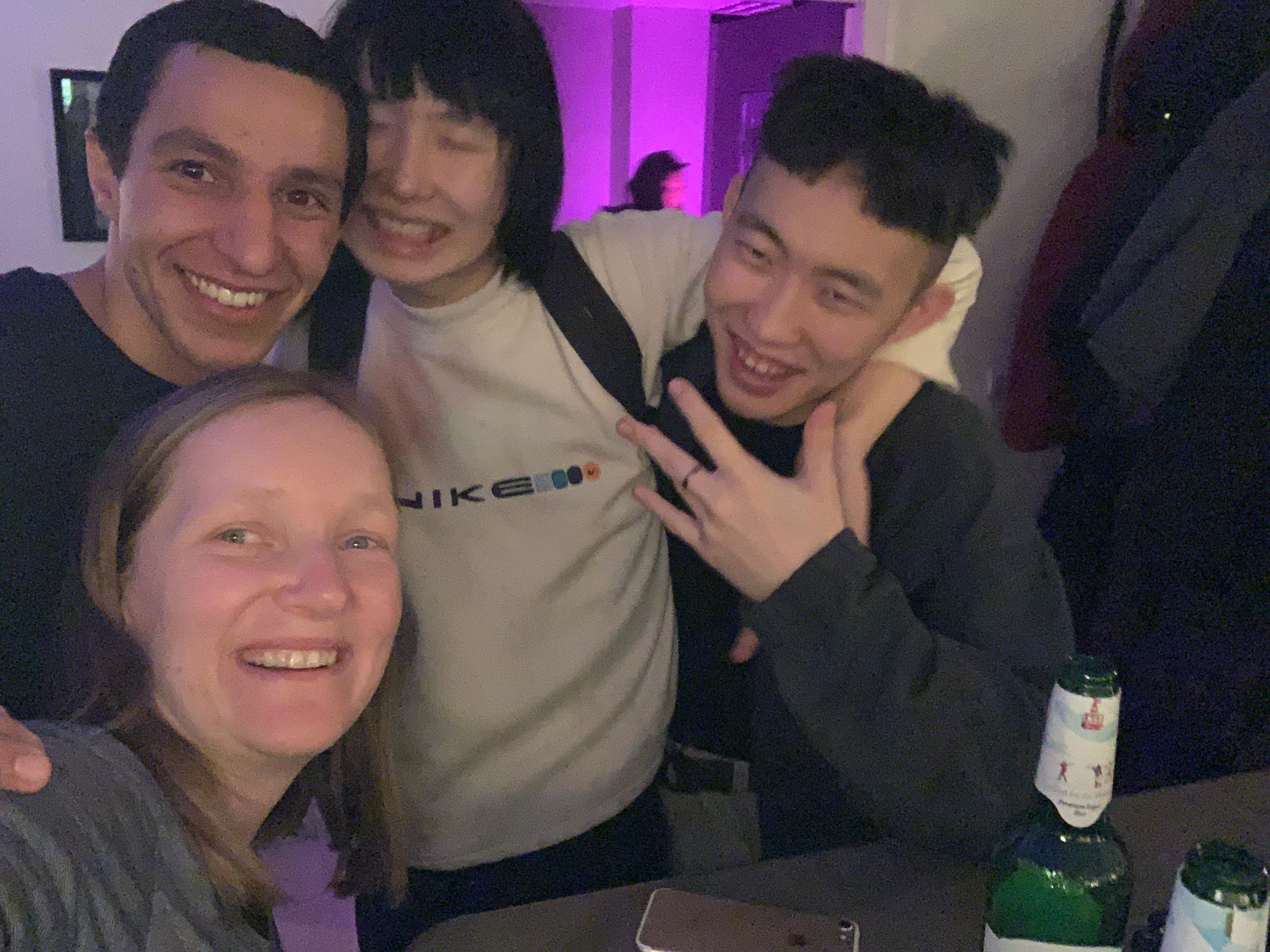 The whole week we spent there, we spent walking around the city and exploring. With barely -20°C outside, the Yakutians already considered it to be spring, and the town was always busy with families ice-skating.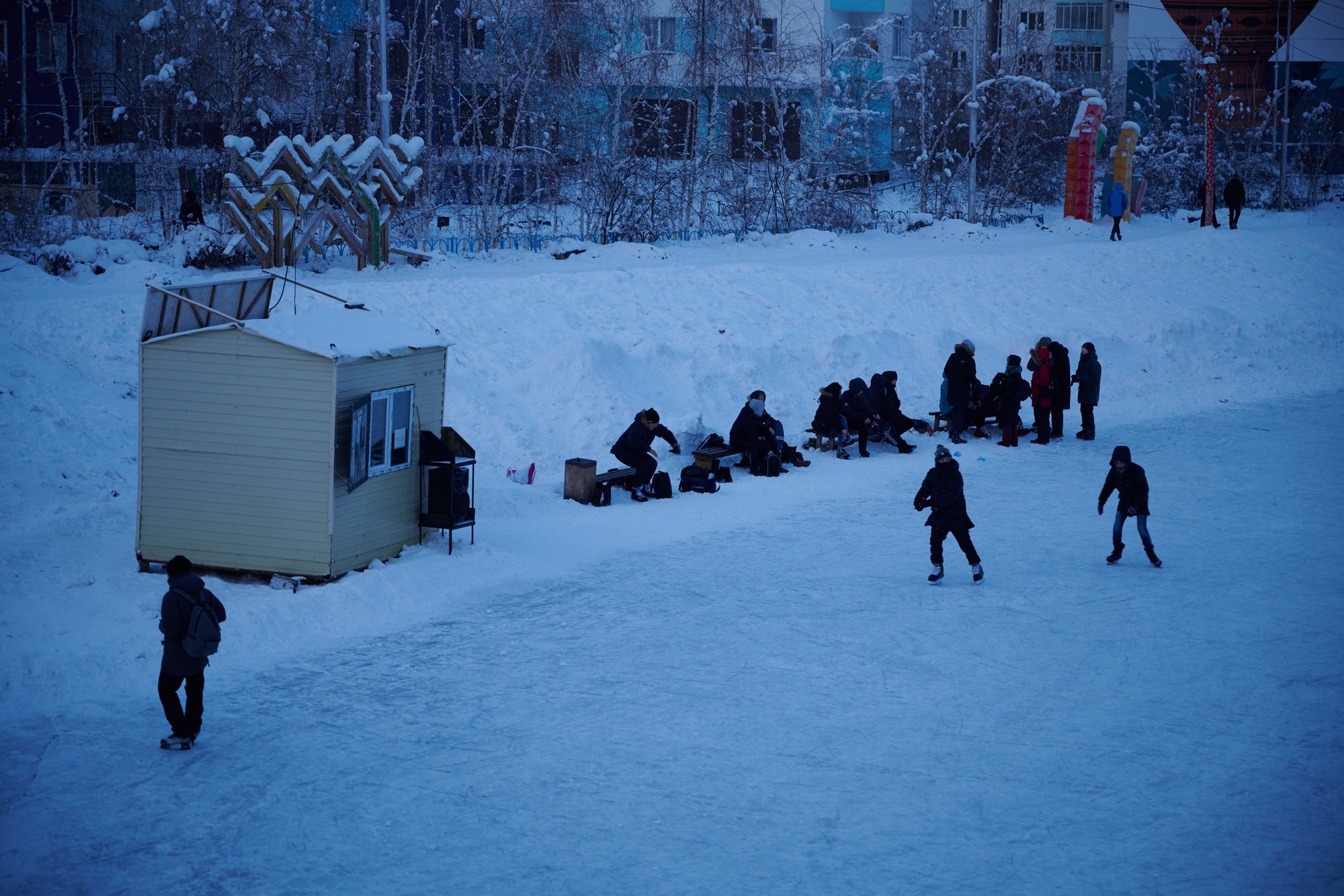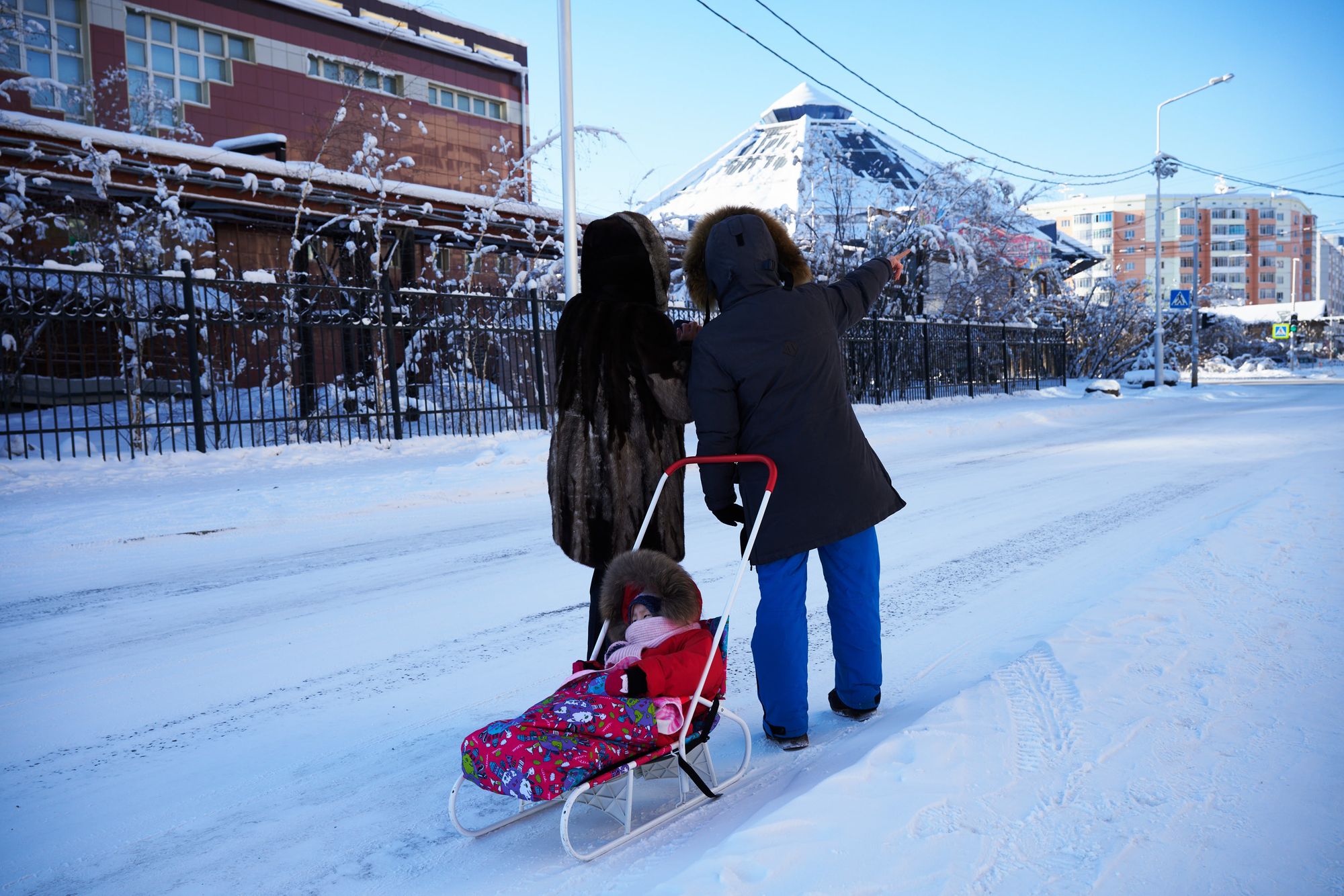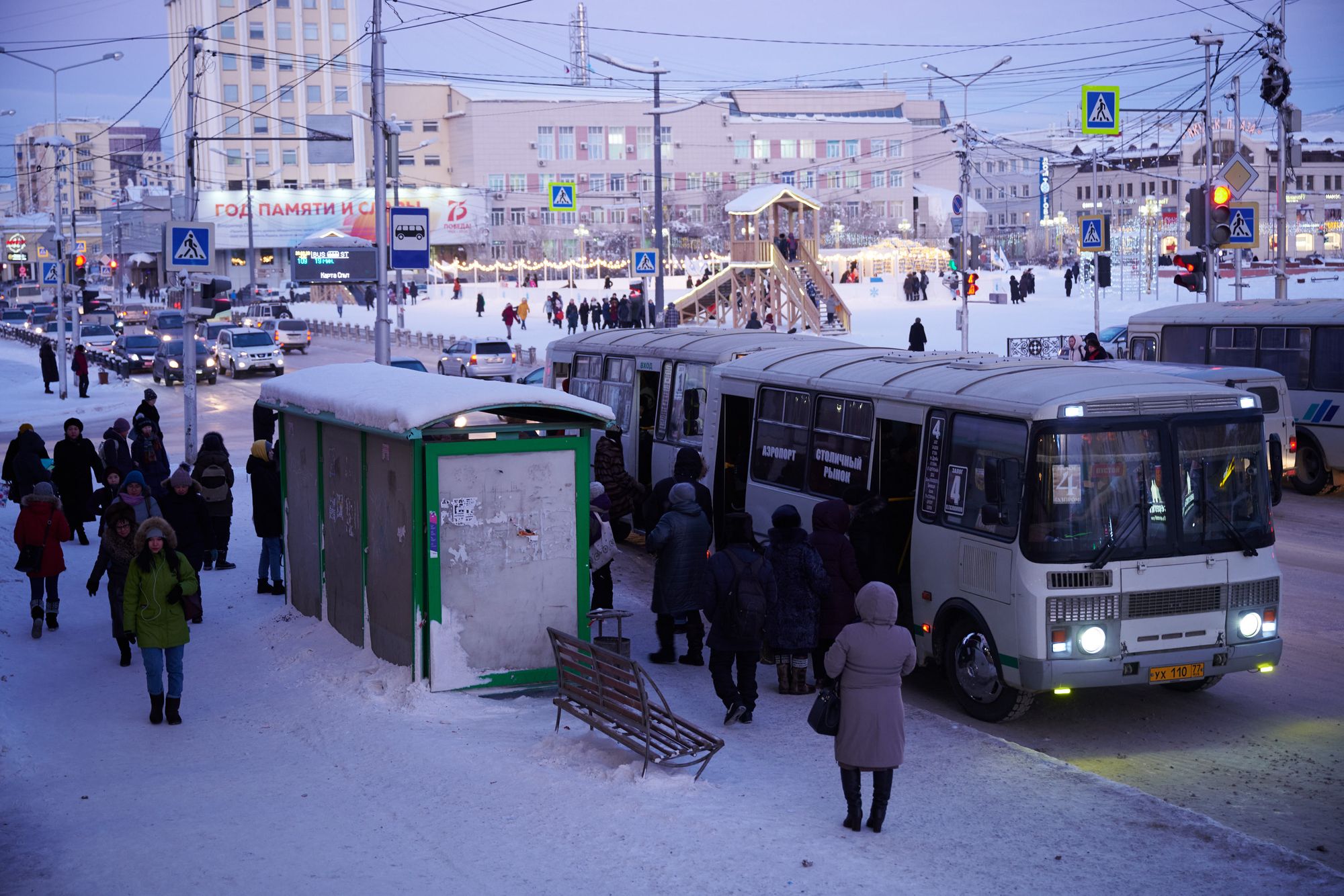 One of the last days we made a trip to one of the few Yakutian tourist attractions - 'The Kingdom of Permafrost'. The whole city of Yakutsk is built on permafrost, which means the few meters below the surface the ground stays frozen the whole year round. Those are perfect conditions for storage - the Kingdom of Permafrost is essentially a man-made cave in the permafrost that used to serve as emergency cold storage for the country. Now it is transformed into a year-round exhibition of ice sculptures. The best part of it were ice slides - initially we had little trust for them, but once we tried it was hard to get enough of it.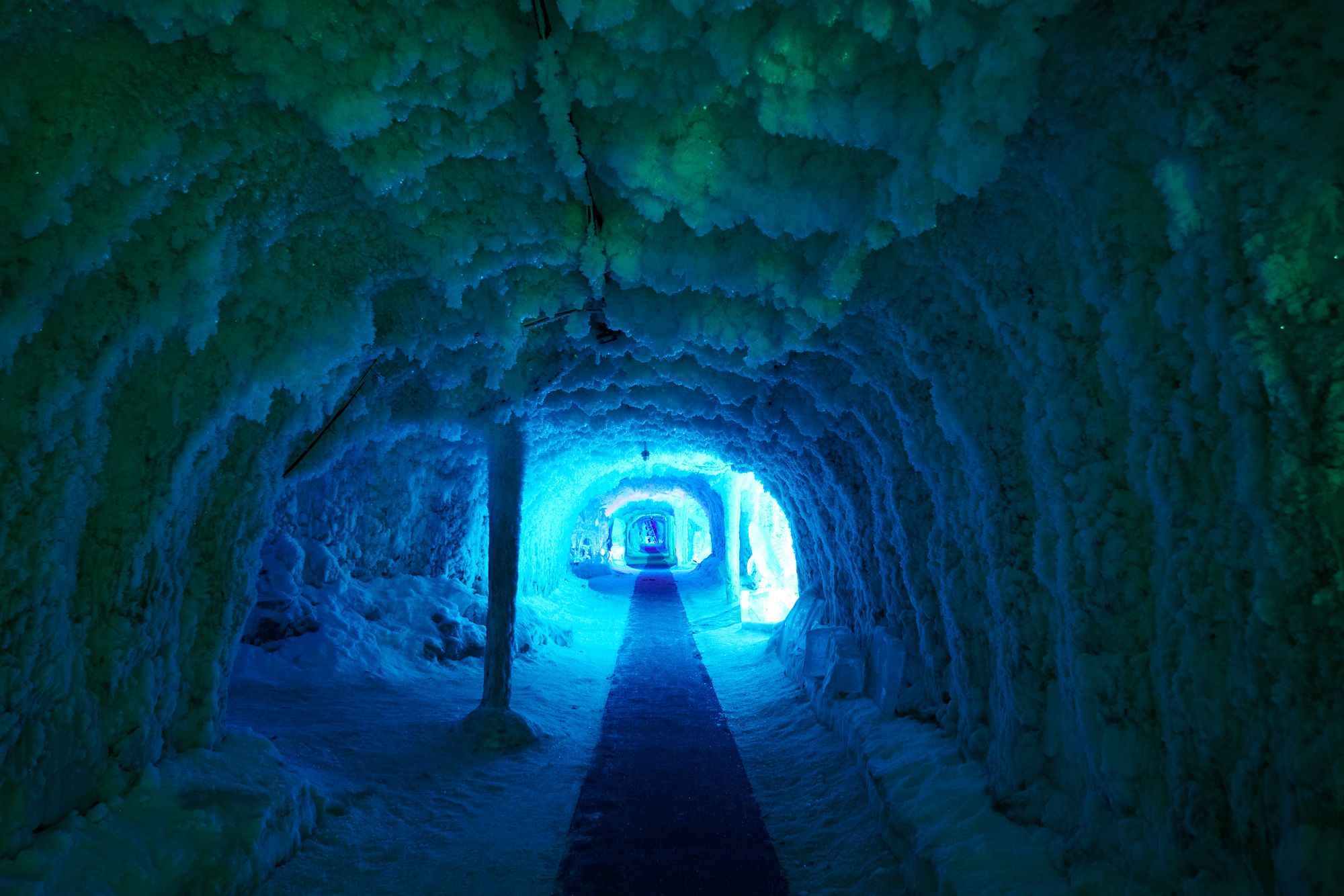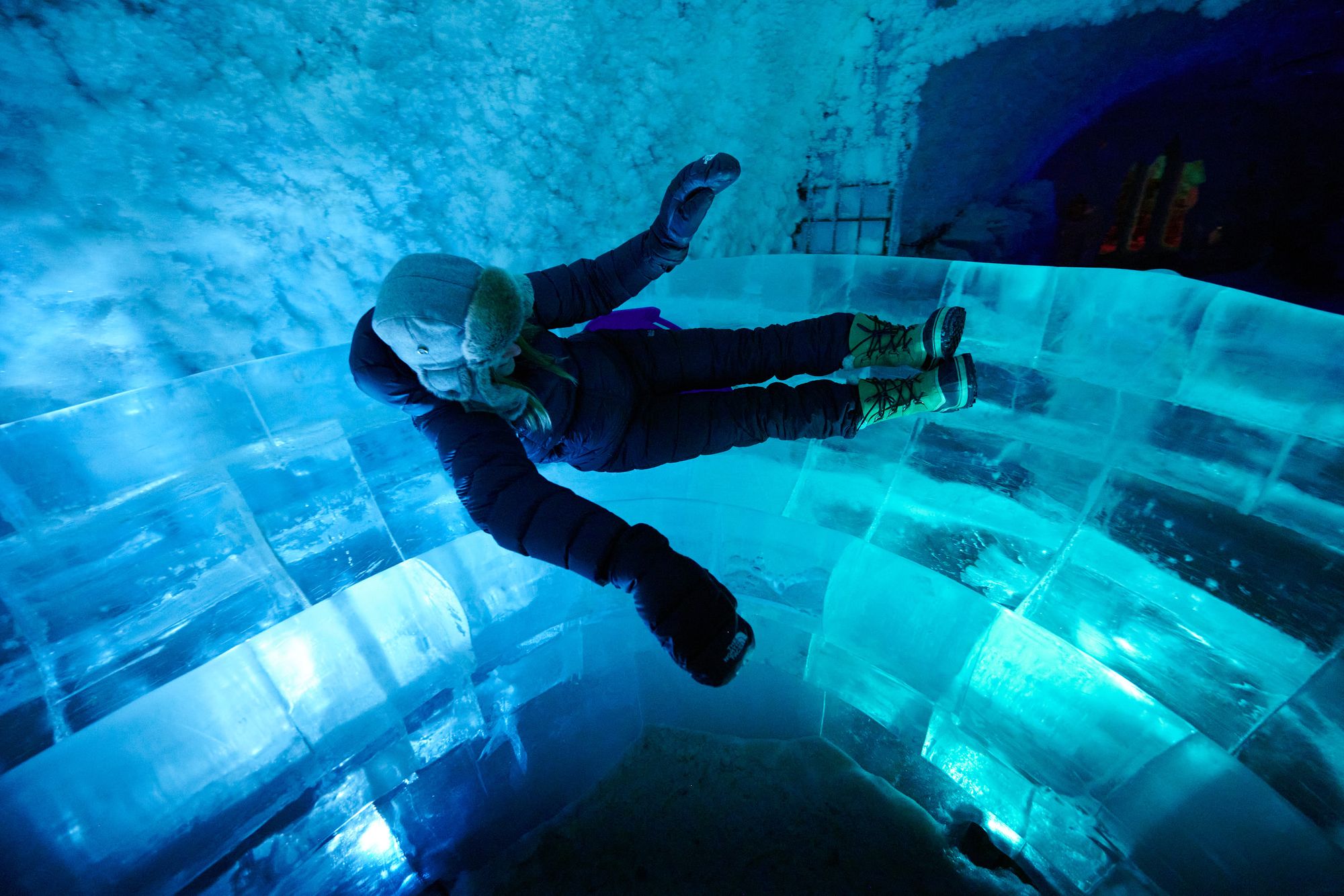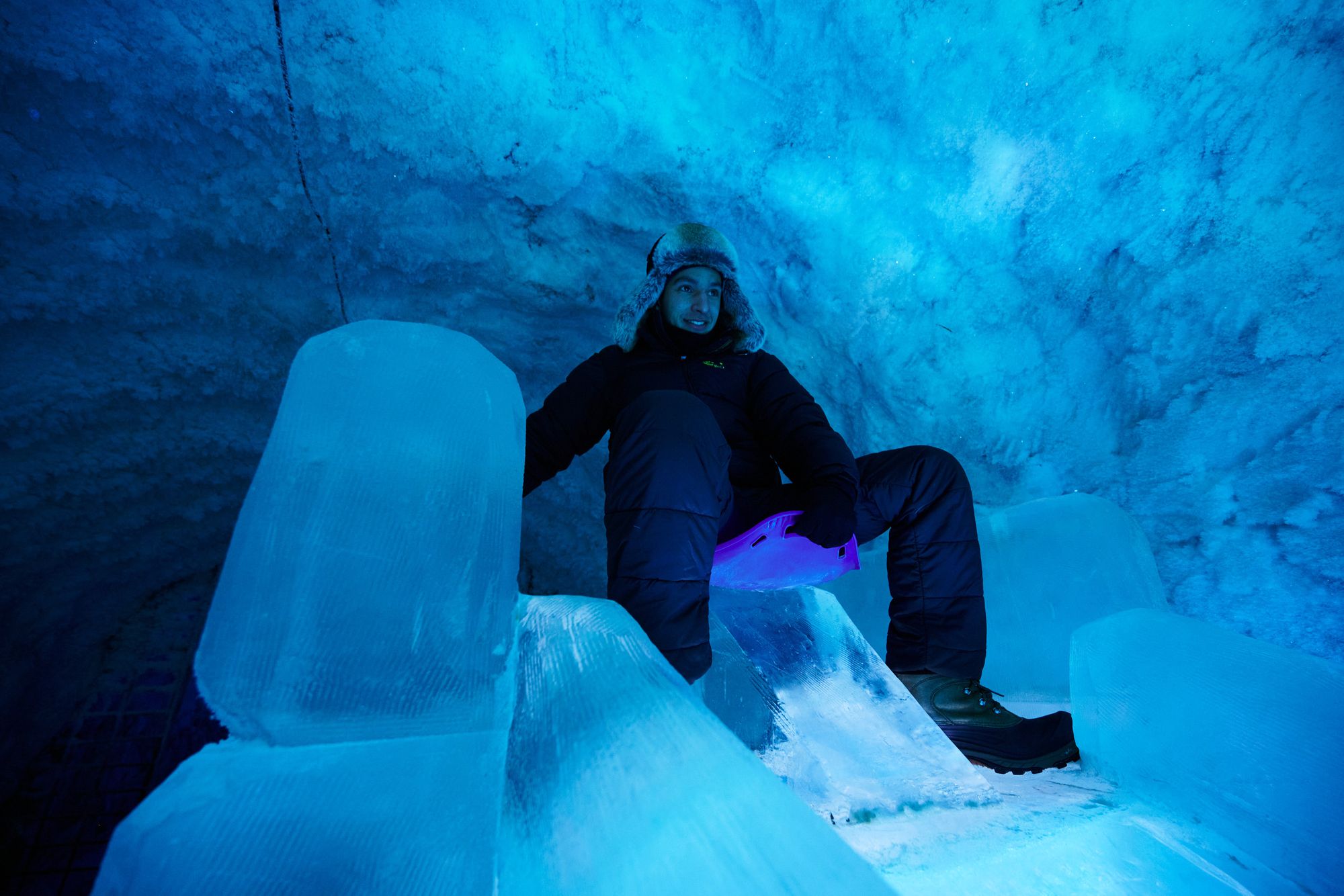 Near the Permafrost Kingdom, there is a restaurant serving Yakutian specialties that was recommended to us by one guy from the bar who was a chef and used to work there. Some of the typical dishes are made from frozen fish - in fact one of them, called 'stroganina', is just that - frozen fish cut in slices, served only with salt. Another one we also decided to try was Indigirka salad, which is also frozen fish, but cut in smaller slices and served with onions, oil, salt, and pepper. This one was actually pretty good. Stroganina on the other hand tasted like, well, frozen fish. I don't really know why I was expecting it to taste any different. Two starters of frozen fish is definitely too much, but we did enjoy it, in a way.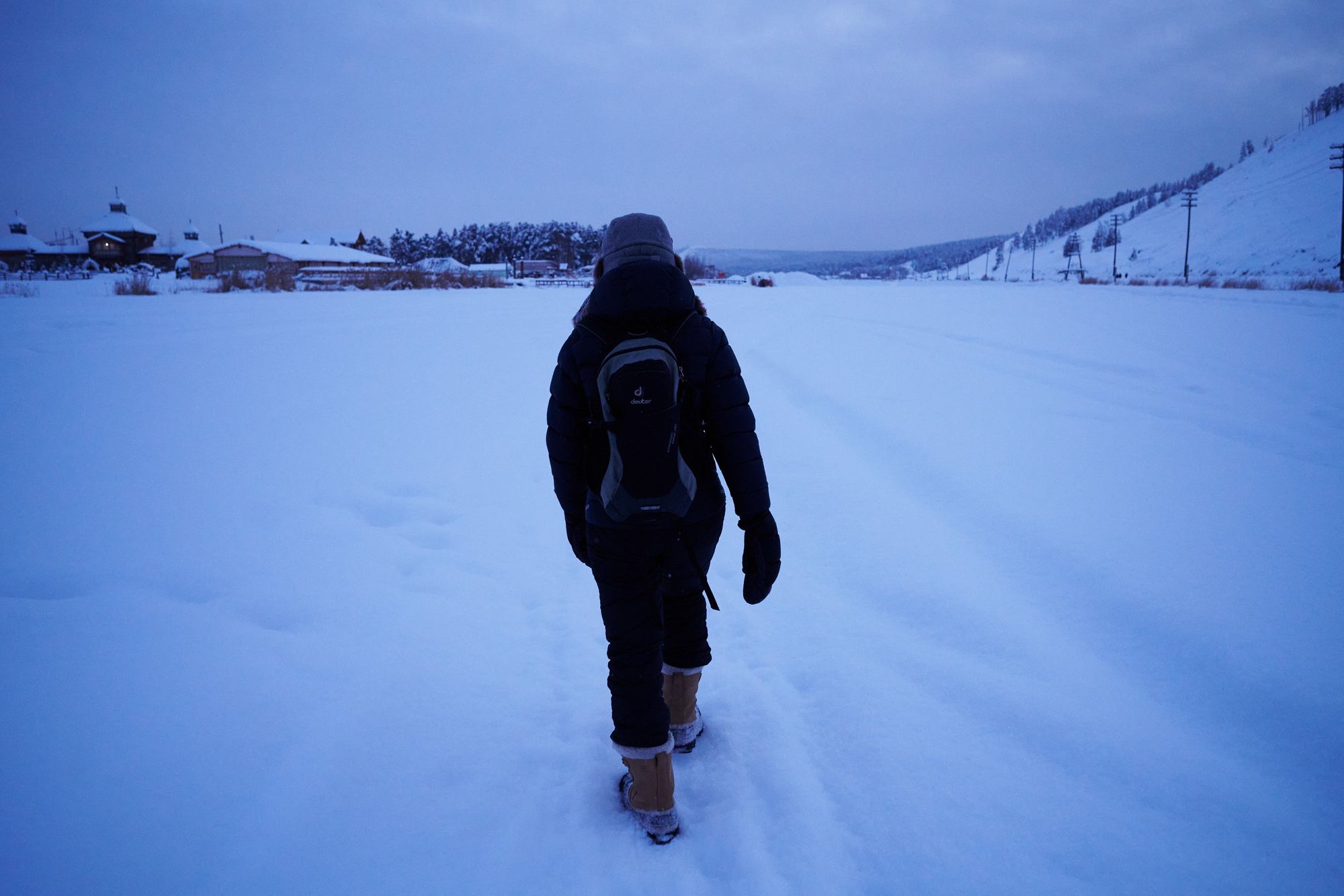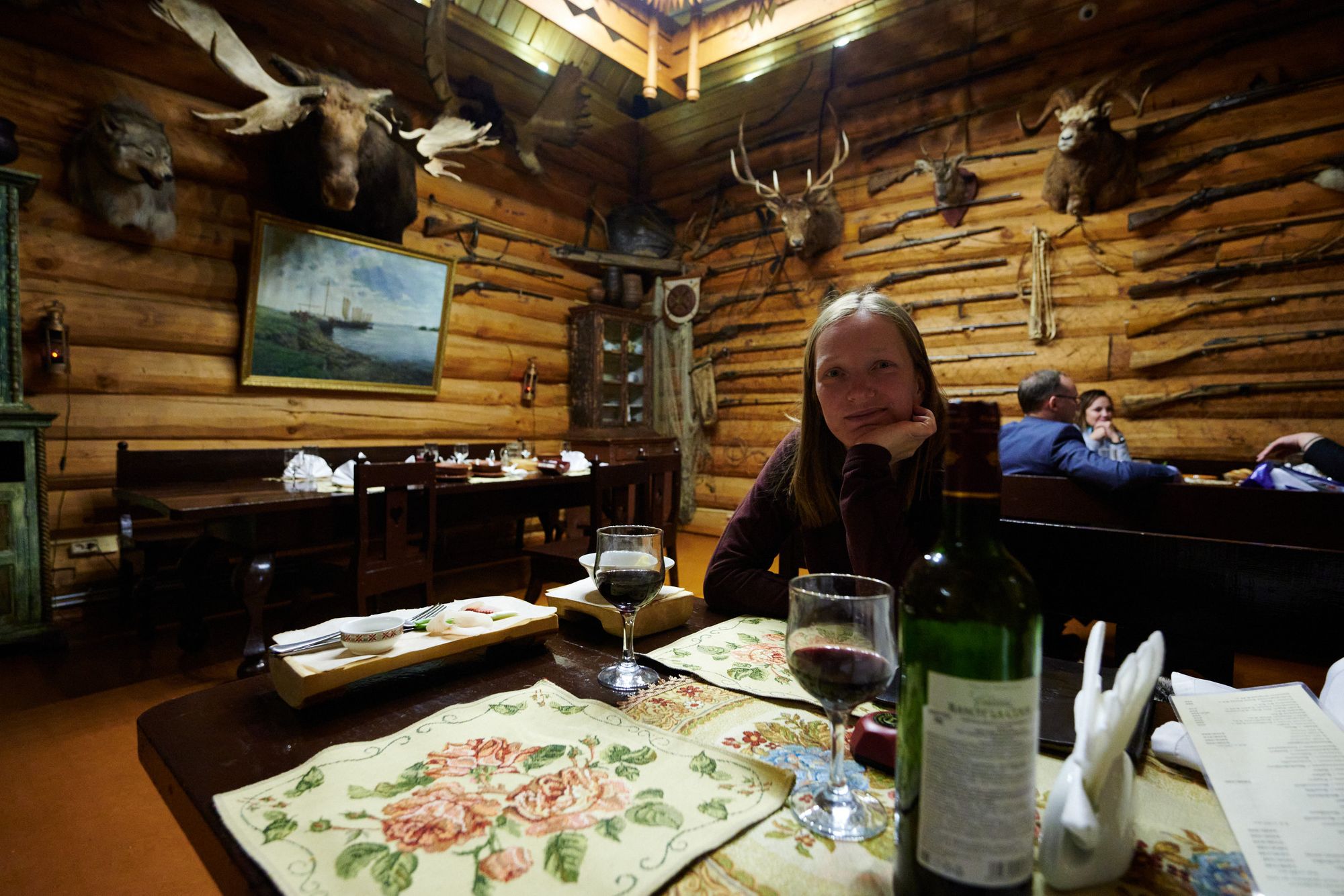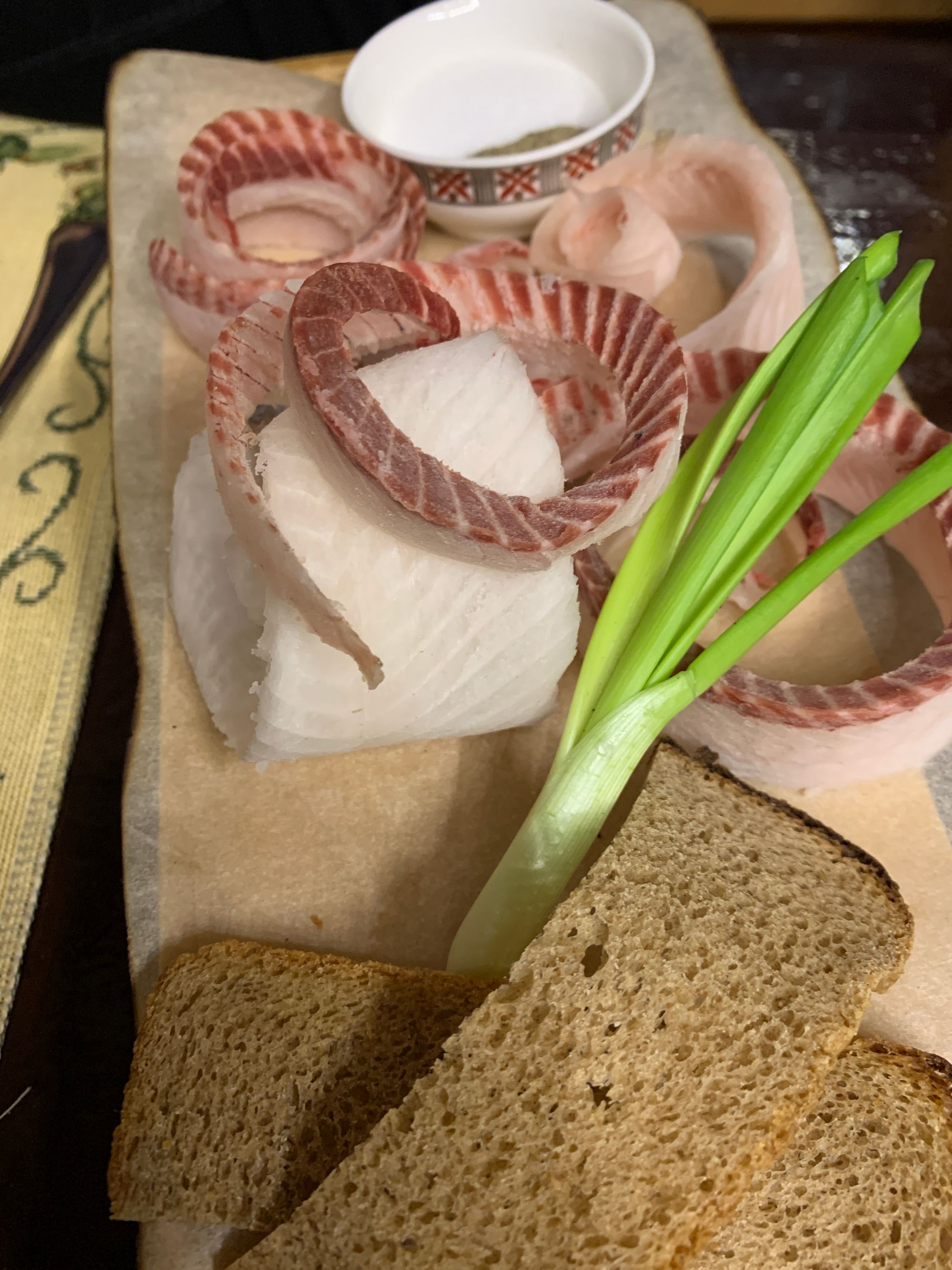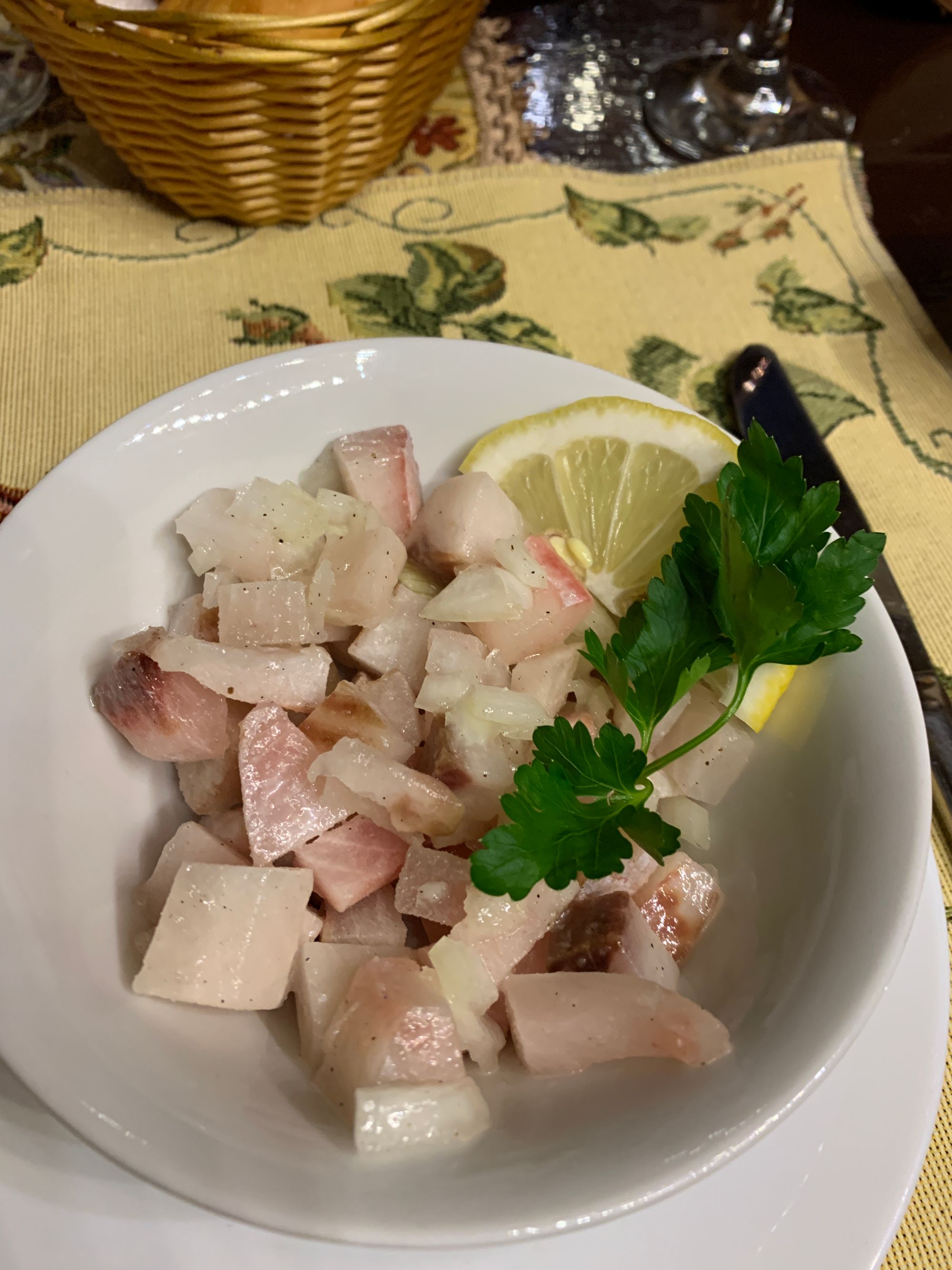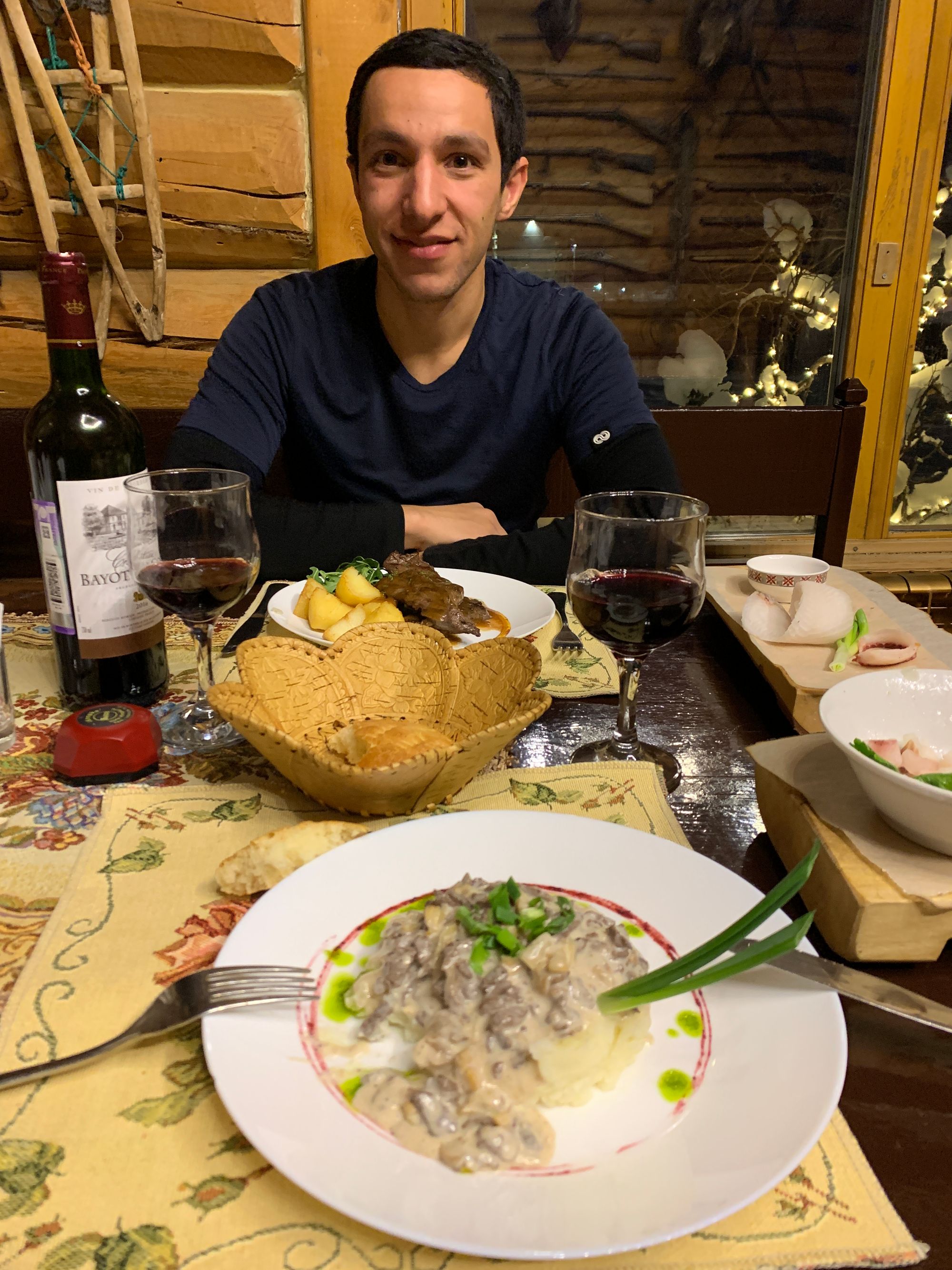 Last but not least, the Yakutian market! It is hard not to be mesmerized by the deep froze fish standing on their tails one by one.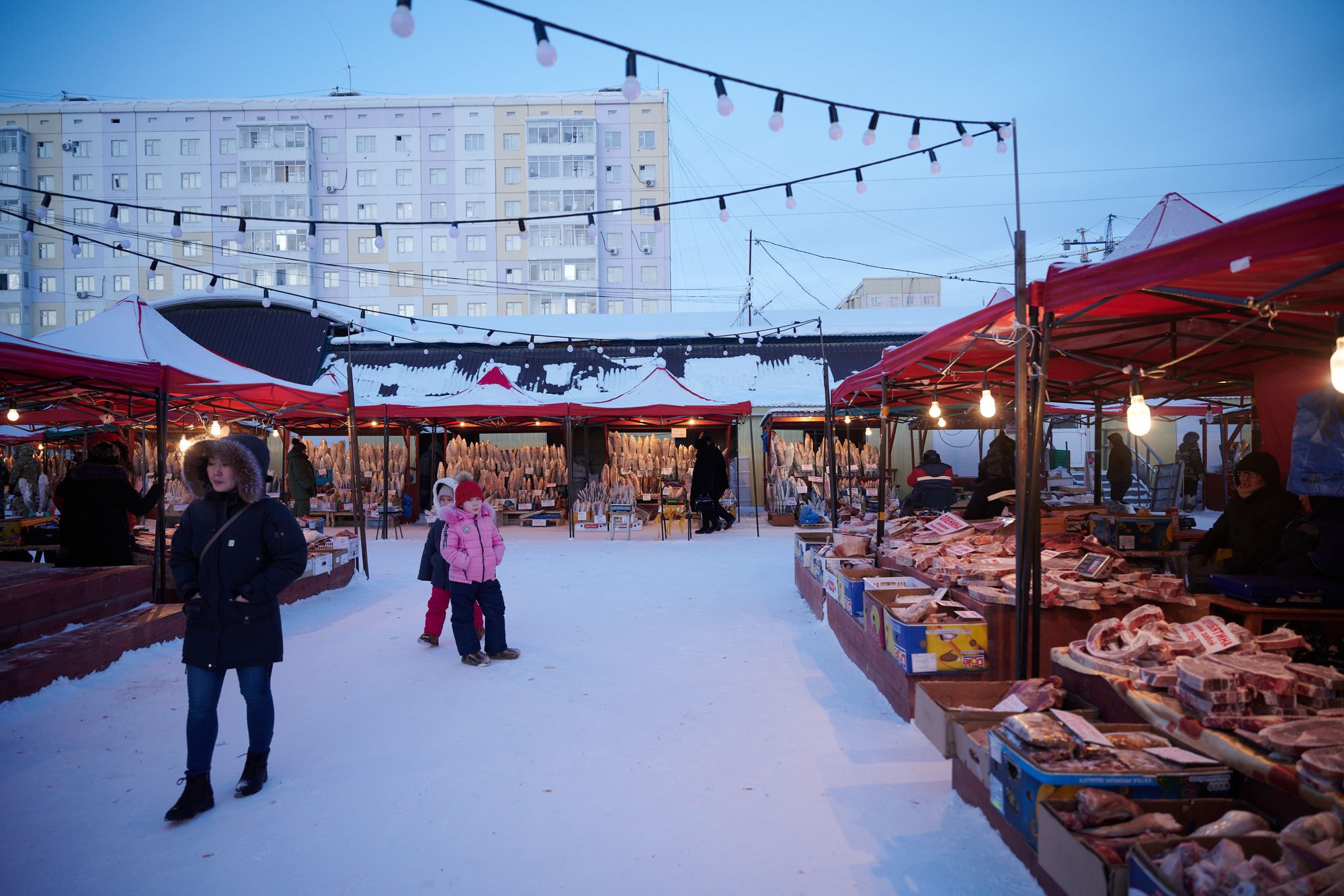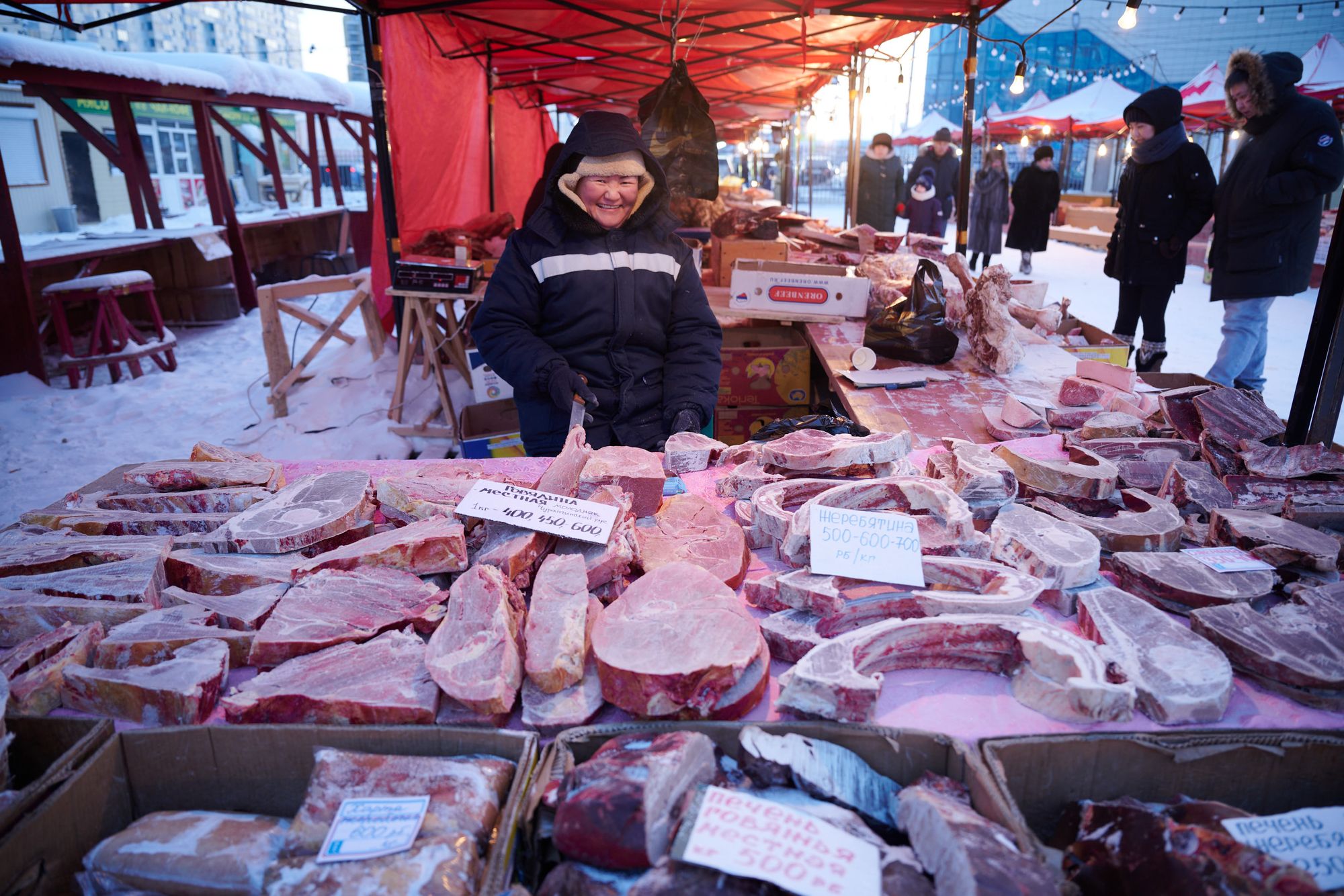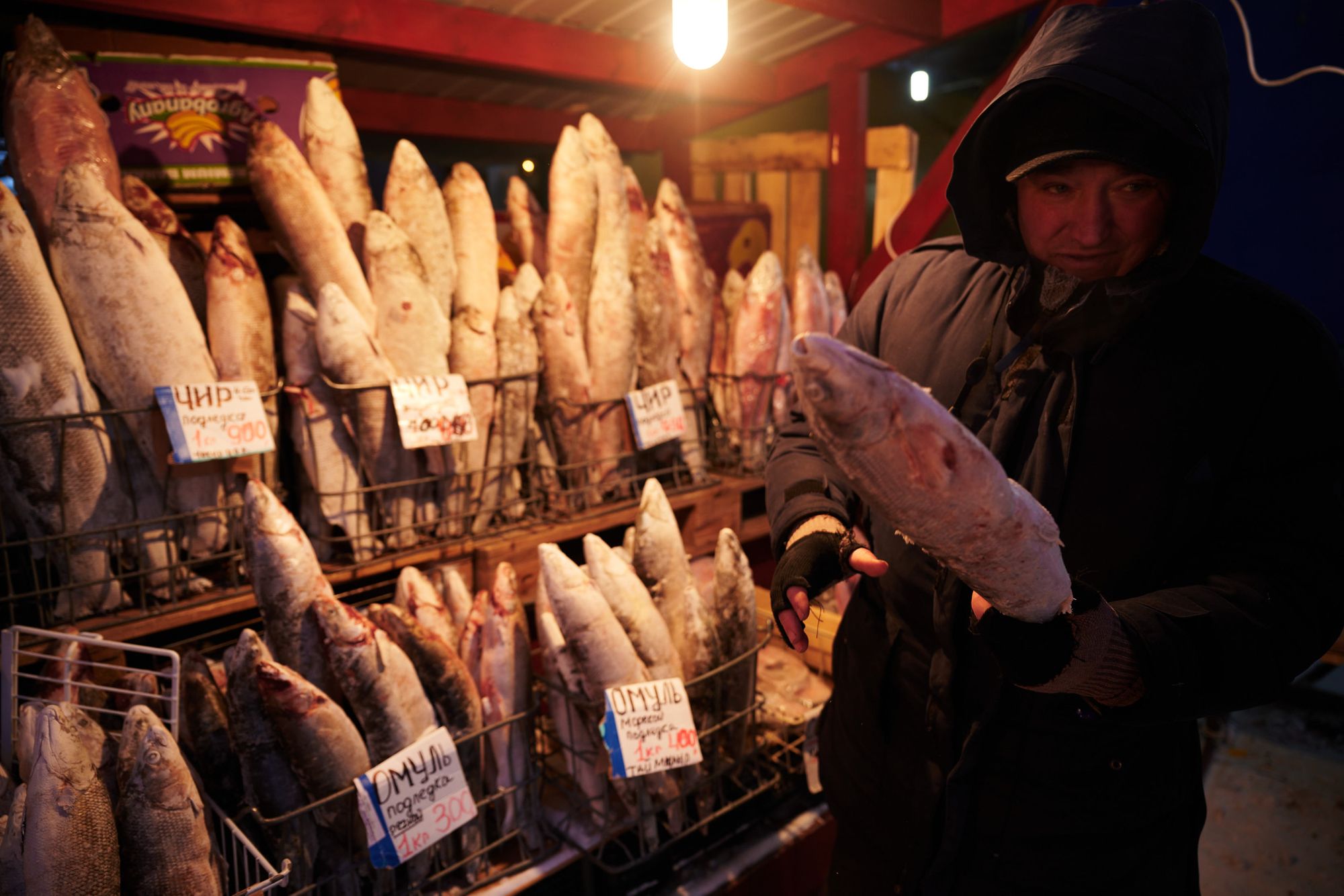 When the time came to leave, even though we spent there more than a week, we felt that we are still not done with the city. Who knows, maybe we will come back, maybe even for longer.