Baikal, a winter wonderland
Walking around Severobaikalsk has a cosy and familiar feel to it. Maybe because it reminds me of my own childhood, when I was awaiting the first wet and sticky snow to build a snowman and go sledging in the near by park. Being wrapped up in so many layers of clothes that you can barely move, you even start moving with a rhythm of a 3 year old baby. On a sunny weekend day everybody seemed to be in good spirits, enjoying a walk in the park, ice-skating or sliding down an ice slide in the center of town. After good night sleep we were also well rested after the long journey from Moscow and looking forward to being able to take a walk.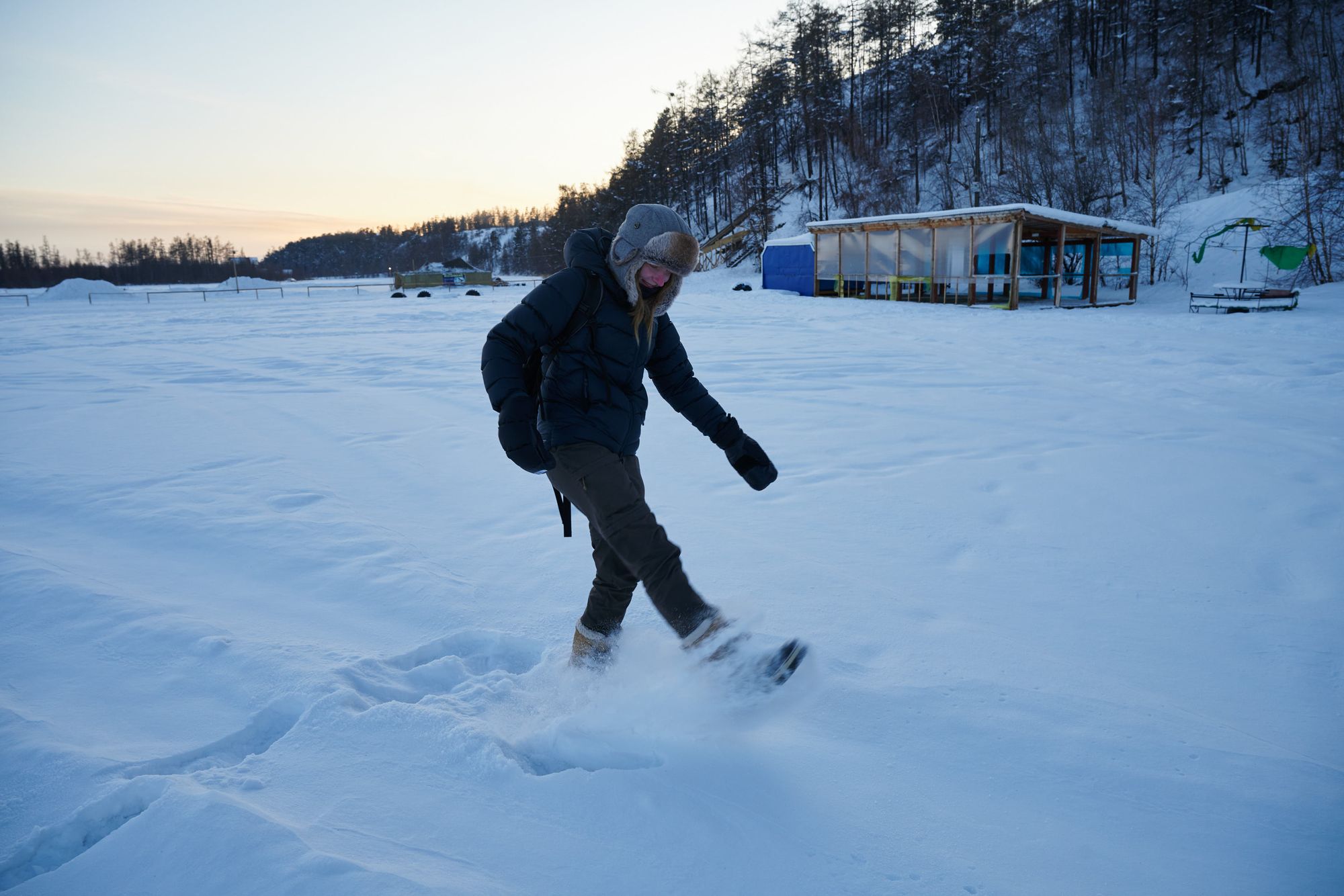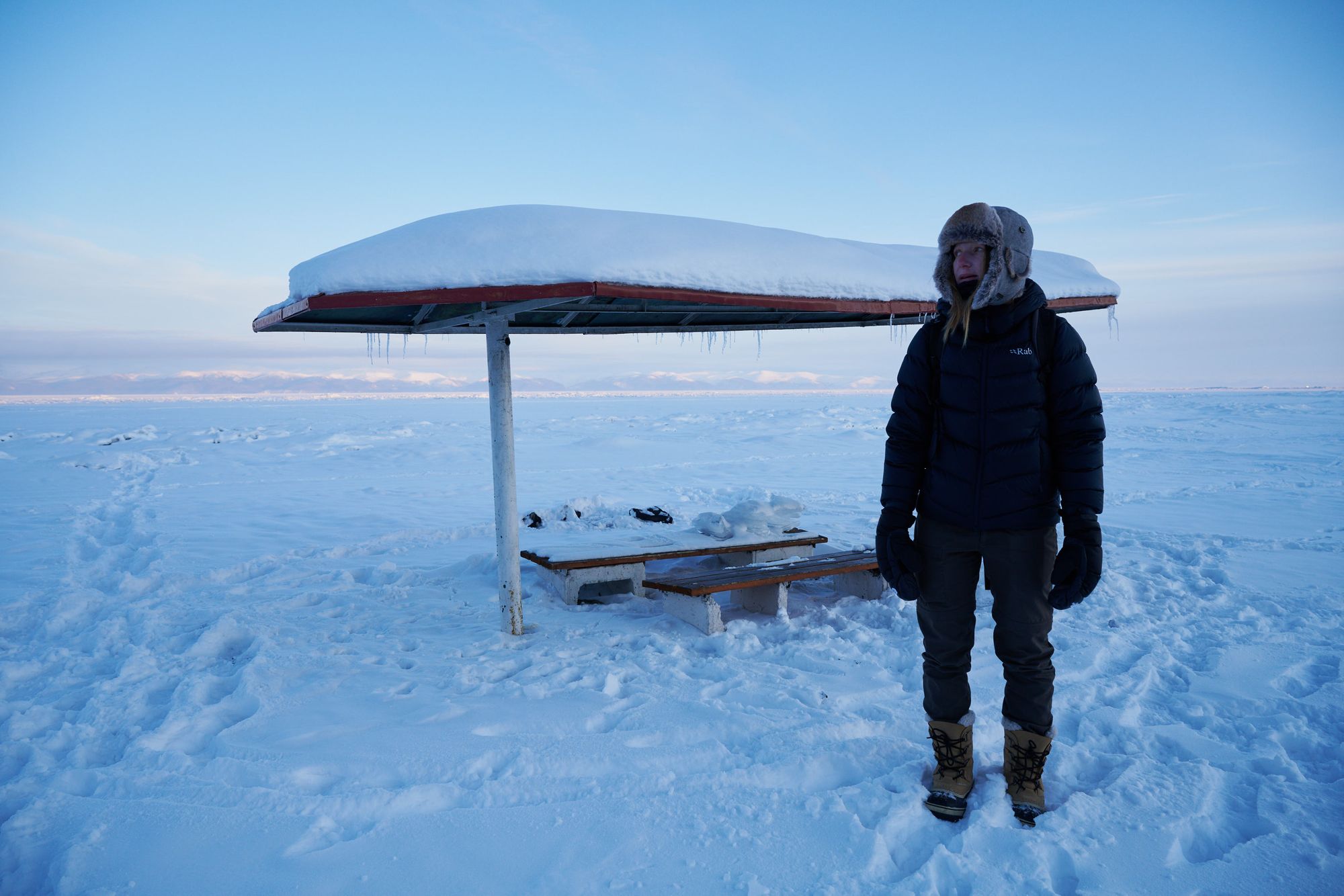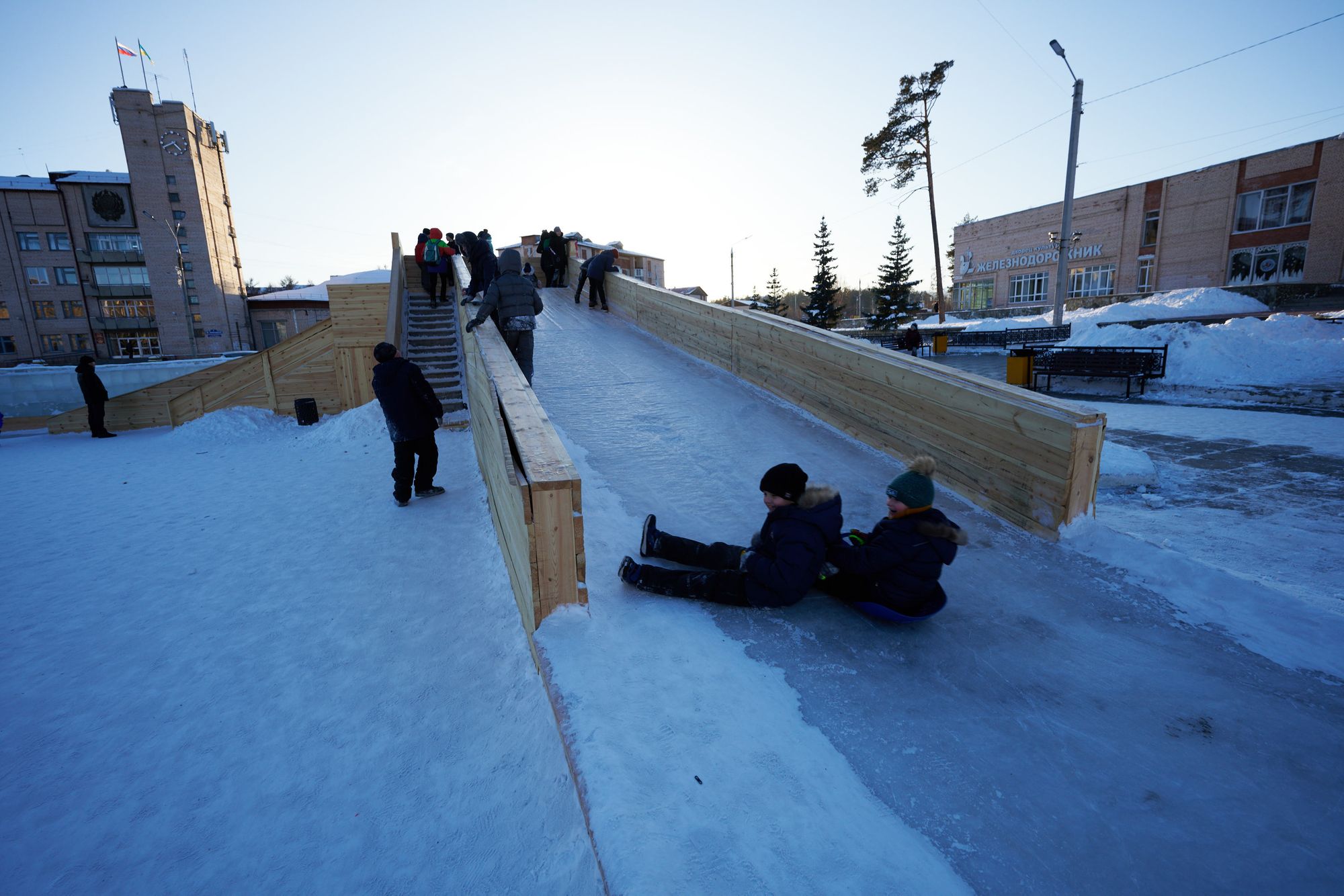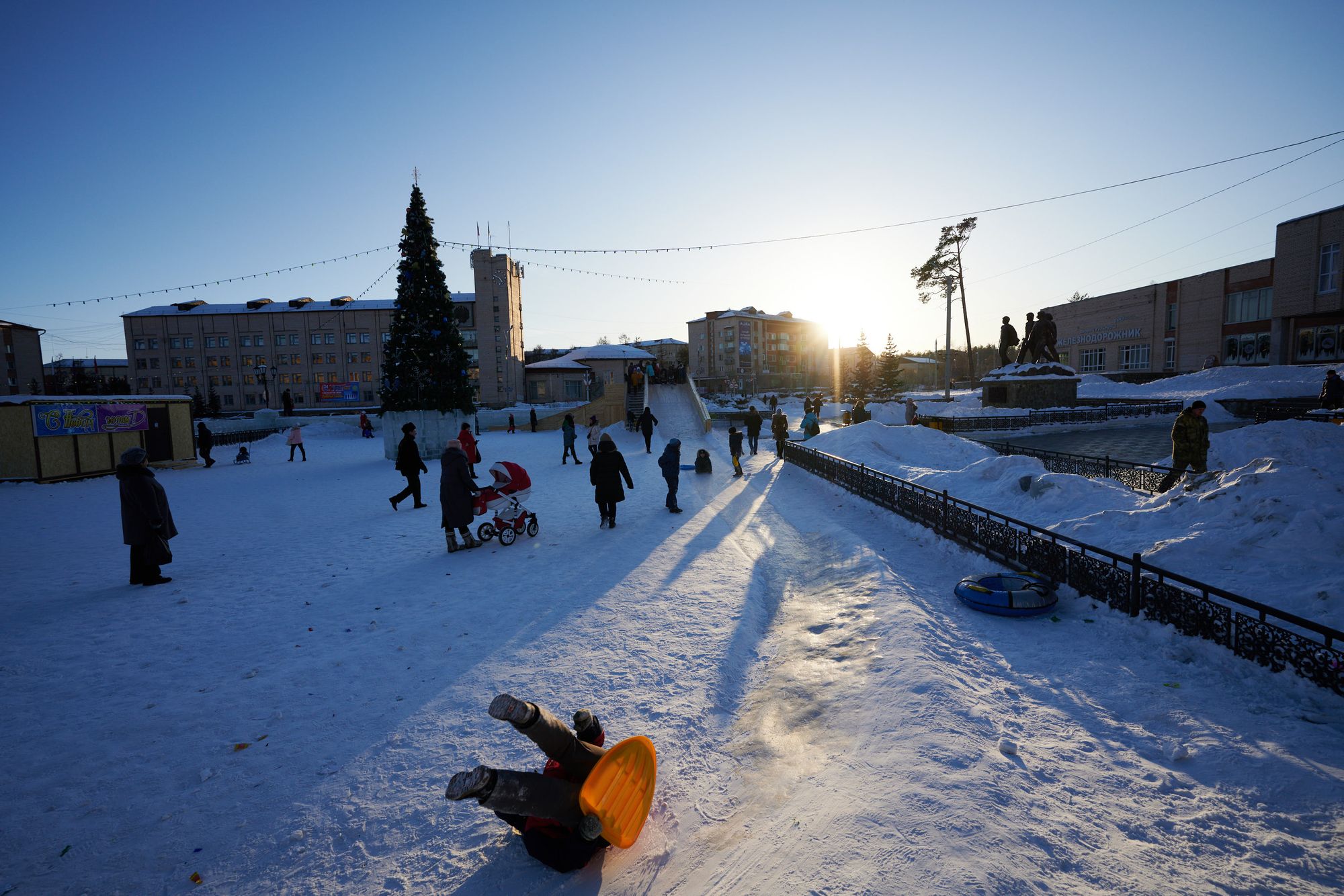 Severobaikalsk is a small town founded in the '70s during the construction of the Baikal-Almur-Mainline (BAM) and first populated by the workers on the train line. Right now it has a population of 25'000 and like many small towns when you walk there you get a sense of the community. There is a local market where you know the sellers and where doing your daily chores is also a chance to stop by your friends and have a chat. When we walk around, it could not be more obvious that we are not from there and people we instinctively very friendly and smiley.
We found a little sweet shop and went there to buy some pastries as a gift for the family with whom we will be staying with in Baikalskoe. The shopkeeper asked us where we were from - when I said I was from Poland she said she knows Warsaw and Bialystok, I don't know if she has been there or someone from her family is there, my Russian understanding capabilities are very limited, but she seemed to know some Polish words ("dobrze, dobrze"). When we came back the second time to get some more sweets and take some pictures, she gave us 2 bars of chocolate as a gift, which felt very heart-warming and again reminded of the times of childhood. Before the era of big supermarket chains when parents went with a child to a local shop it was not uncommon that the shopkeeper would give them a lollypop or a sweet - it cost them nothing, but always put smiles on everyone's faces. We felt like those children. As an adult working in a corporate environment you quickly learn to follow the rules, and if you work in a Tesco or Lidl giving candy to kids for free would be classified as stealing and you will quickly find yourself fired. It is refreshing to be in a place that has prevailed its human face, and its warm attitude compensates the surrounding harsh coldness. And I don't know what is the most uplifting thing about it - the fact that such places still exist or that they exist in the 'evil Russia', that you are told you should fear of.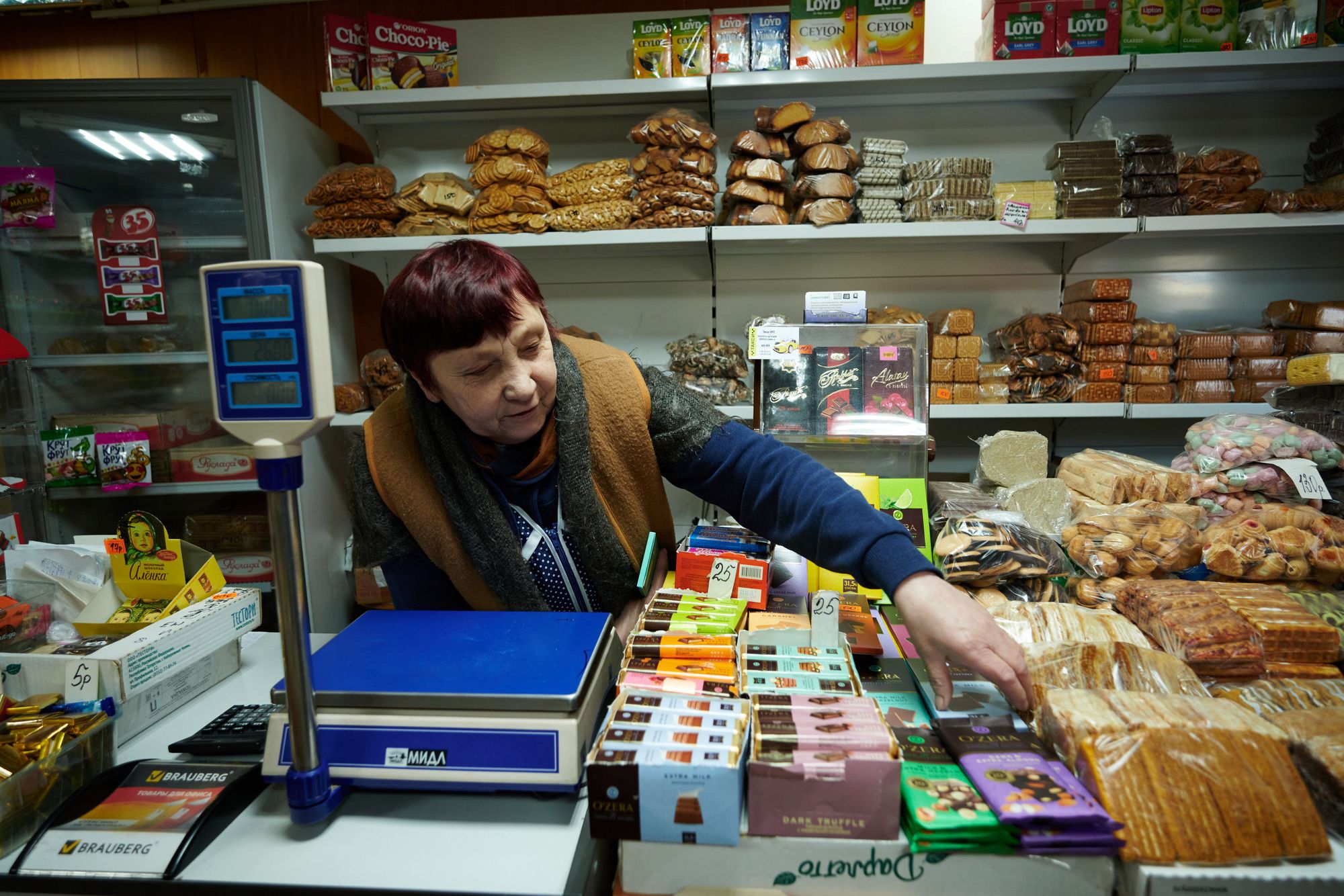 The second part of our stay at the Baikal lake was a visit to a small village 30km south of Severobaikalsk - Baikalskoe. We have arranged a couple of days home stay at the house of a 79 year old lady. We were not sure if this is the best idea, as our contact warned us that she broke her leg in the summer and she still has reduced mobility and 'we might not feel comfortable with that' but she is happy to host us. After this warning, we had a picture in our heads that being the age she was (knowing that Russians are not known for their health and longevity), we might be a burden for her. In the end, we thought that an older person might actually enjoy hosting us and it's nice to spend money in small villages rather than the tourist cities.
It turned out that our preconception was completely unnecessary - she was using a stick to walk around the house, but both her physical and mental health were in top shape. Gertrude was a retired teacher, warm and friendly. She did not speak English, with mutual effort and some basics of Russians I picked up on the train, we managed to find out some things about her and tell her some things about us. She moved to the village 12 years ago from Almaty in Kazakhstan when one of her children was moving there with family, they were now living next door. Her granddaughter is a student living in Irkutsk and already speaking fluent English Chinese and Arabic. The best way to find a job was for her to stay in Irkutsk and study to become a teacher. Otherwise opportunities are very limited. There used to be a kolhoz in the village, but after the fall of the Soviet Union it got dismantled. She spent most of her life in Kazakhstan. There used to a lot of jobs there in the textile industry - the materials were crafted there and then clothes were sawed in Estonia and Latvia. The supply chain broke after the empire collapsed, and there were not many jobs left - and now like in the rest of the world most things are imported from China.
But back in Baikalskoe, it looks as few things have changed over the years. Life revolves around getting by with your daily activities and spending time with family. The village is quiet and peaceful, the houses are built entirely from wood, with beautifully crafted, colorful windows. Walking around (and on) the frozen lake, your mind is pleasantly empty. Not only you are physically far from home (and civilization), but also without the Internet in your pocket, you are allowed to be mentally away. You quickly lose the habit of checking your phone, as no news is waiting for you there. So even though I half-know that I am not cut out to live in such a remote and slowly-paced place, part of me has this romantic idea of a quiet isolation. If not Siberia, then somewhere in the north of Finland at least?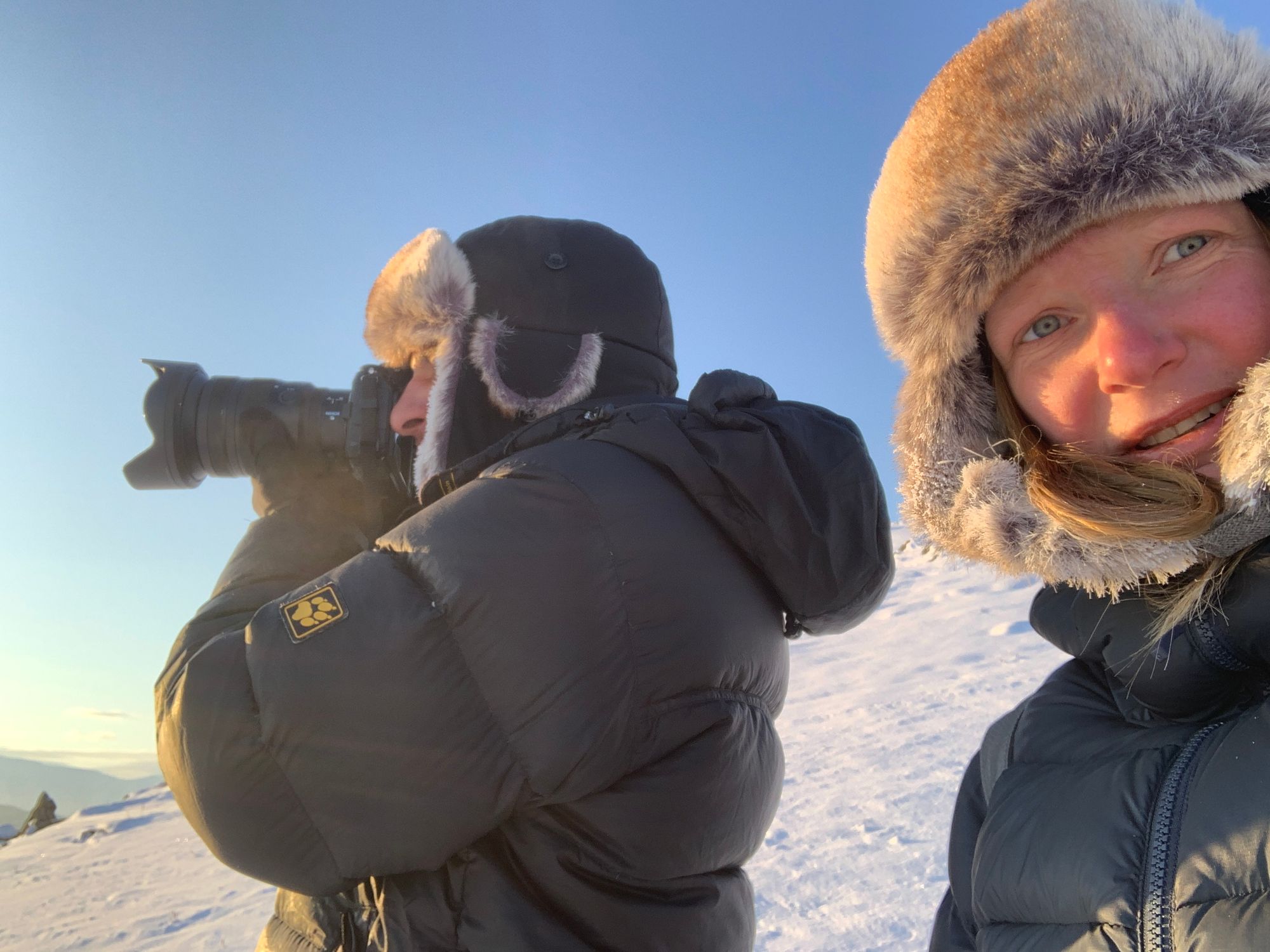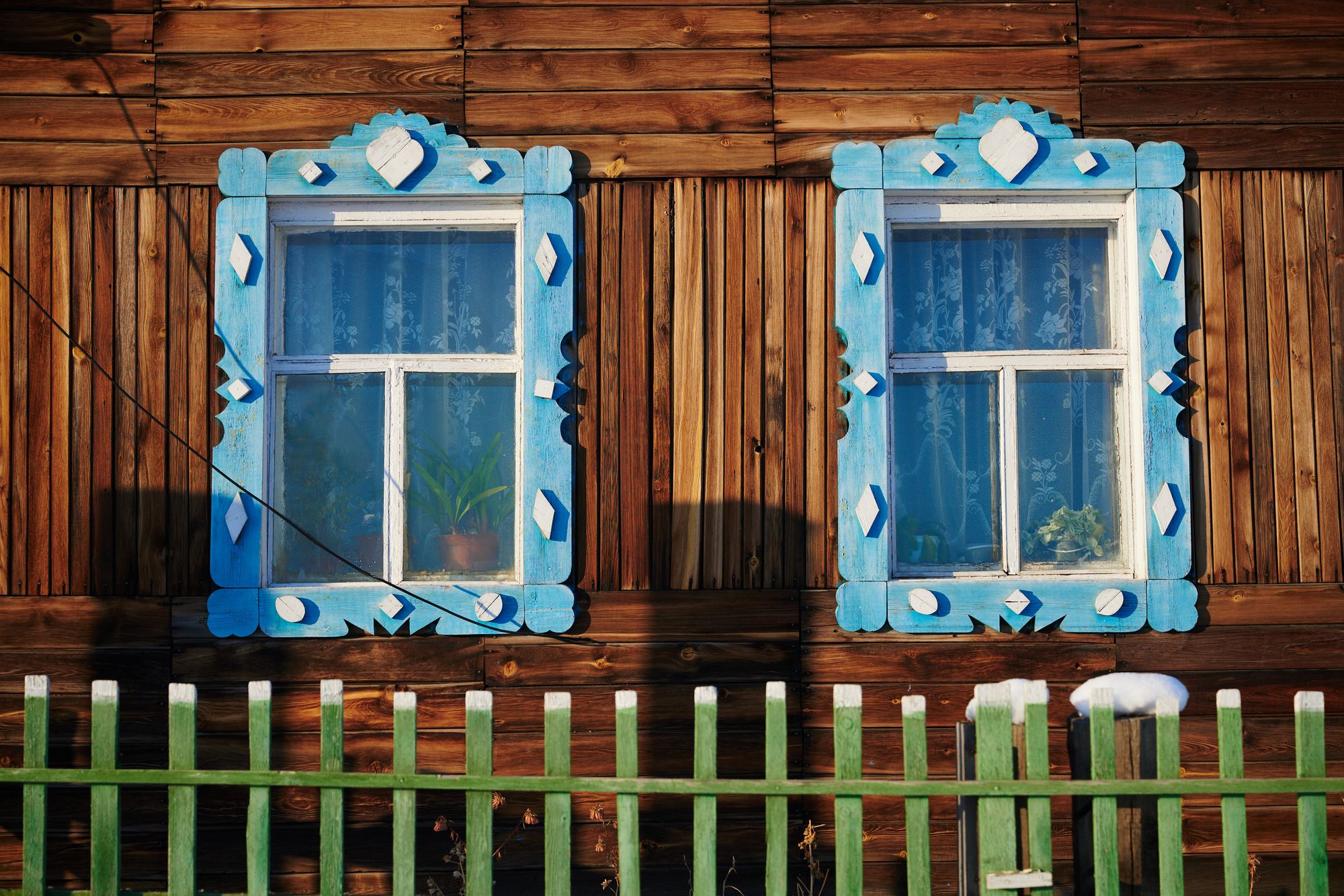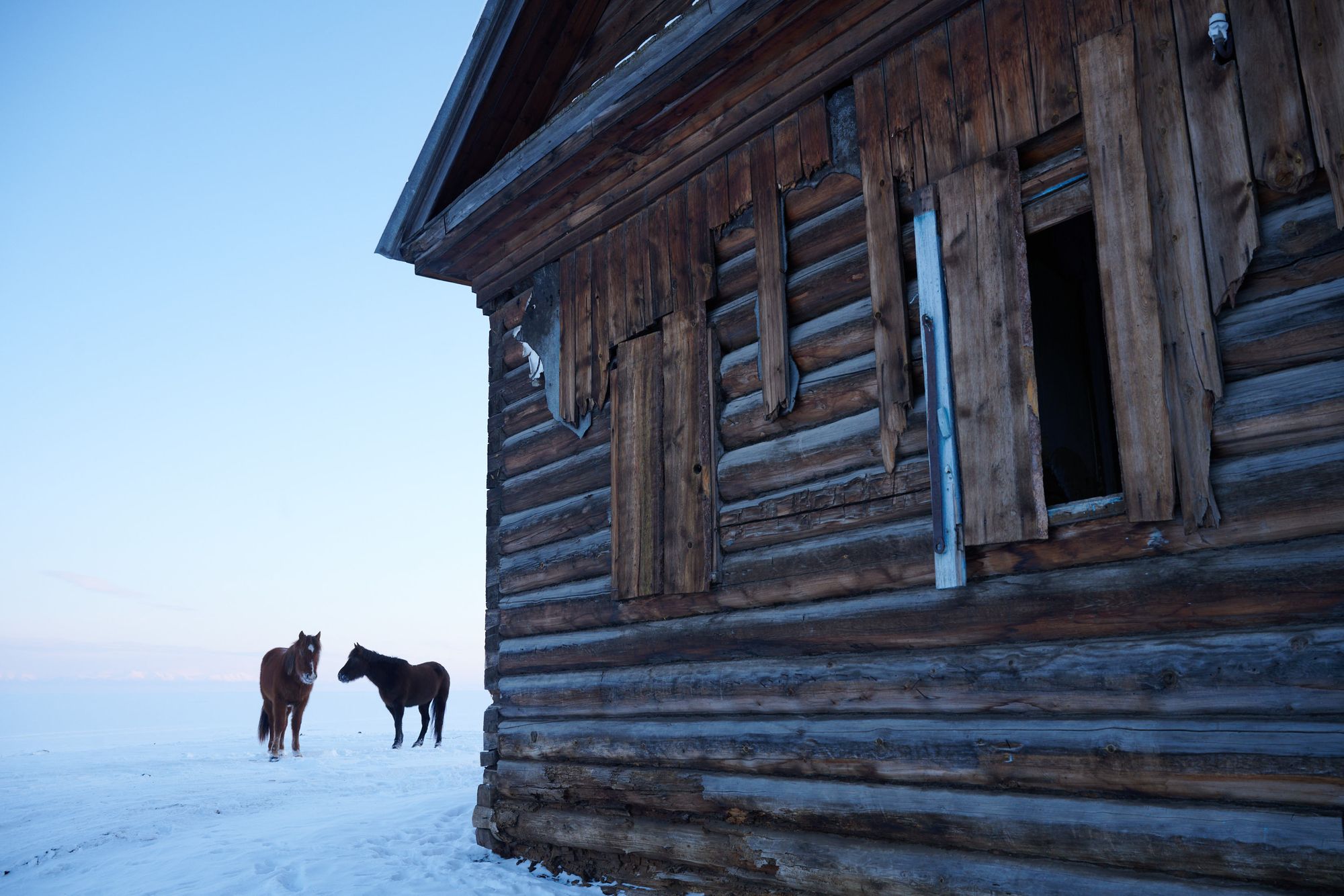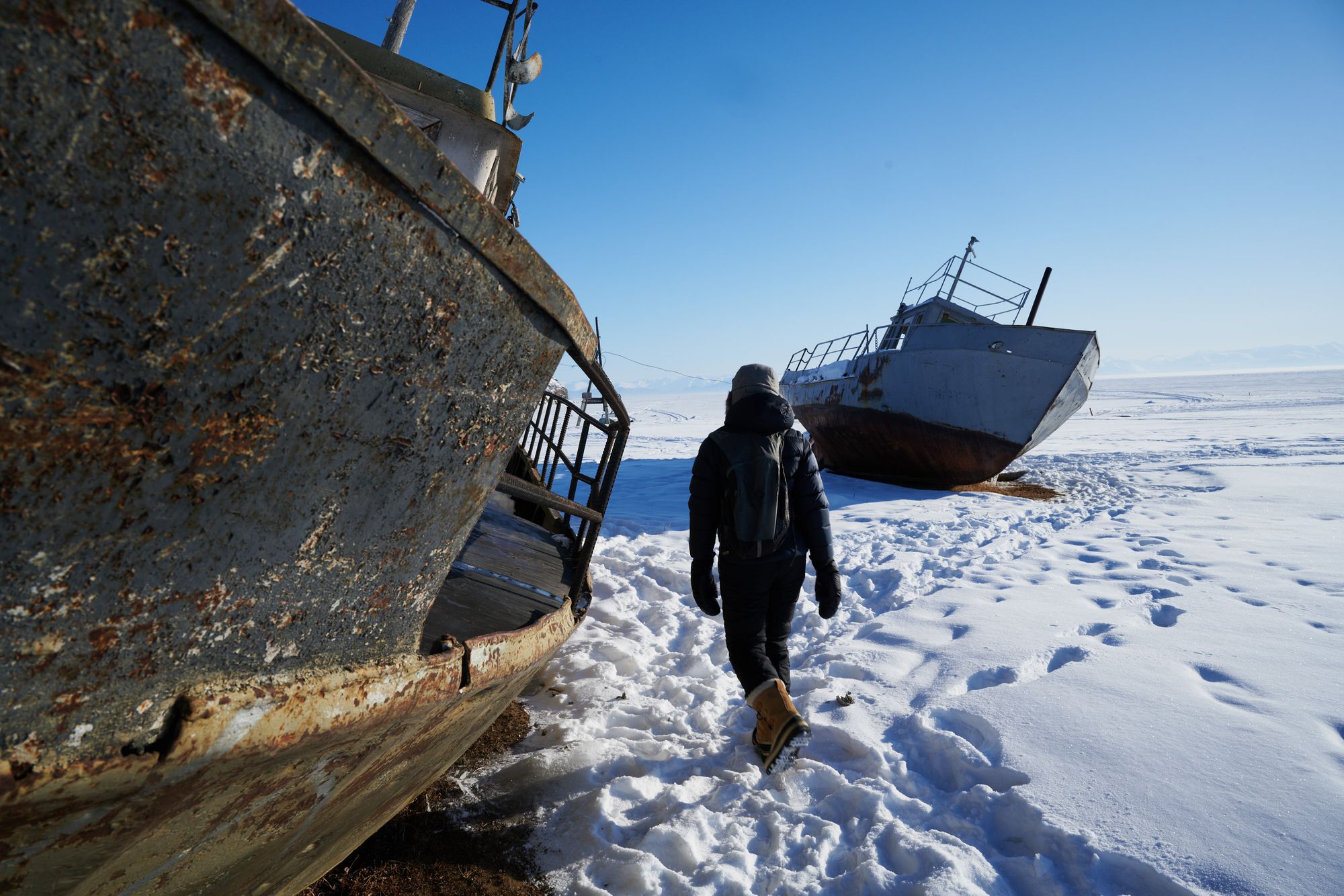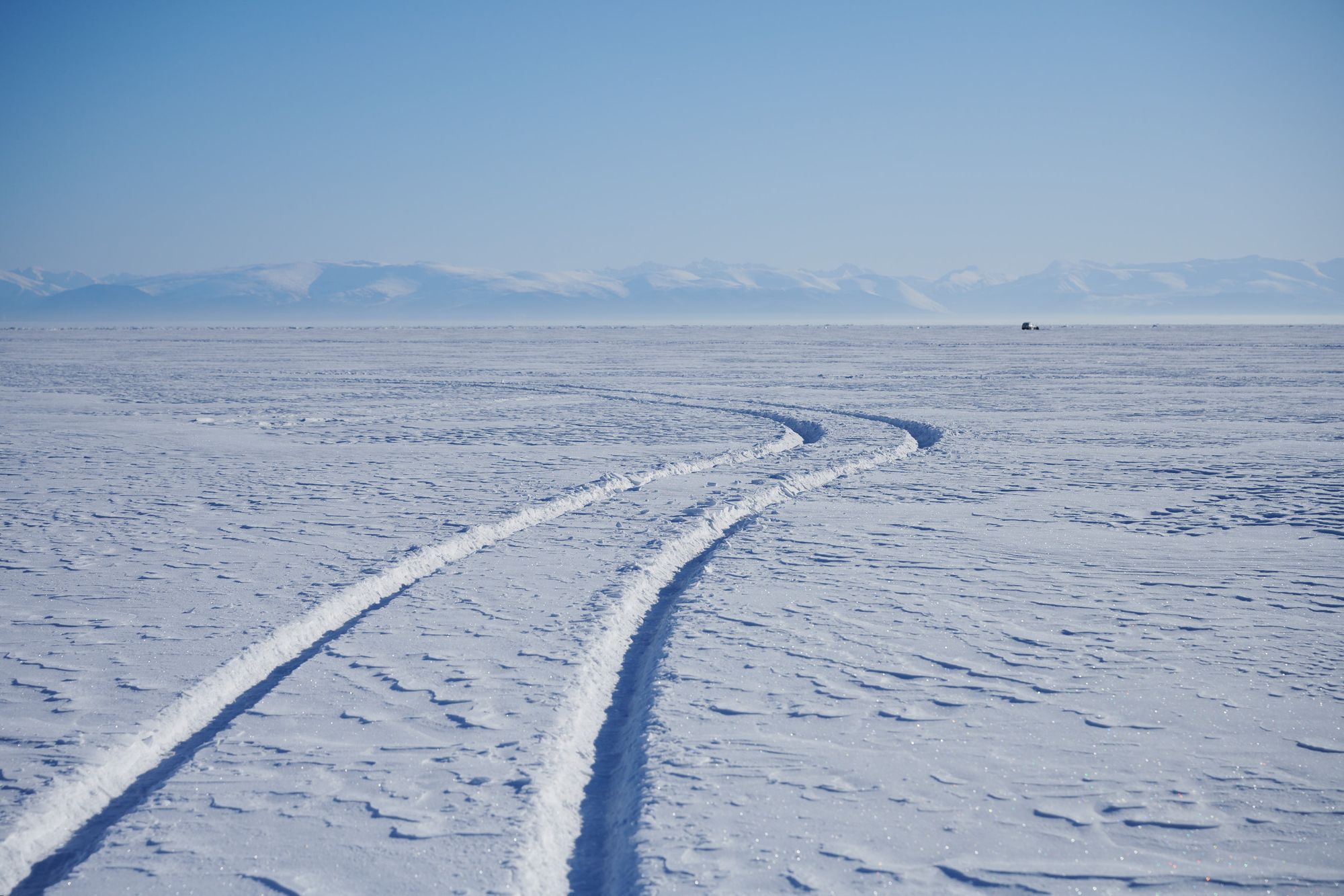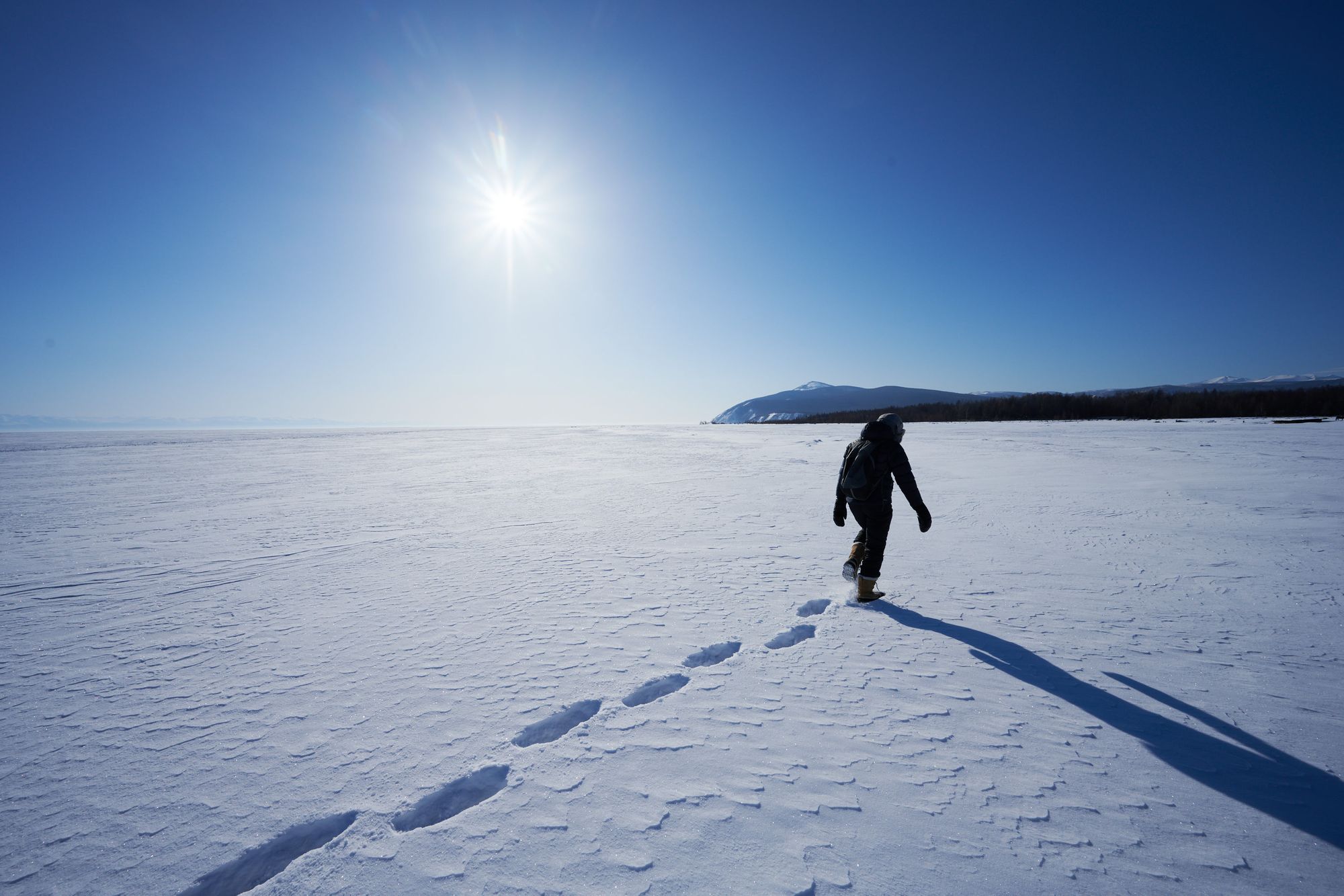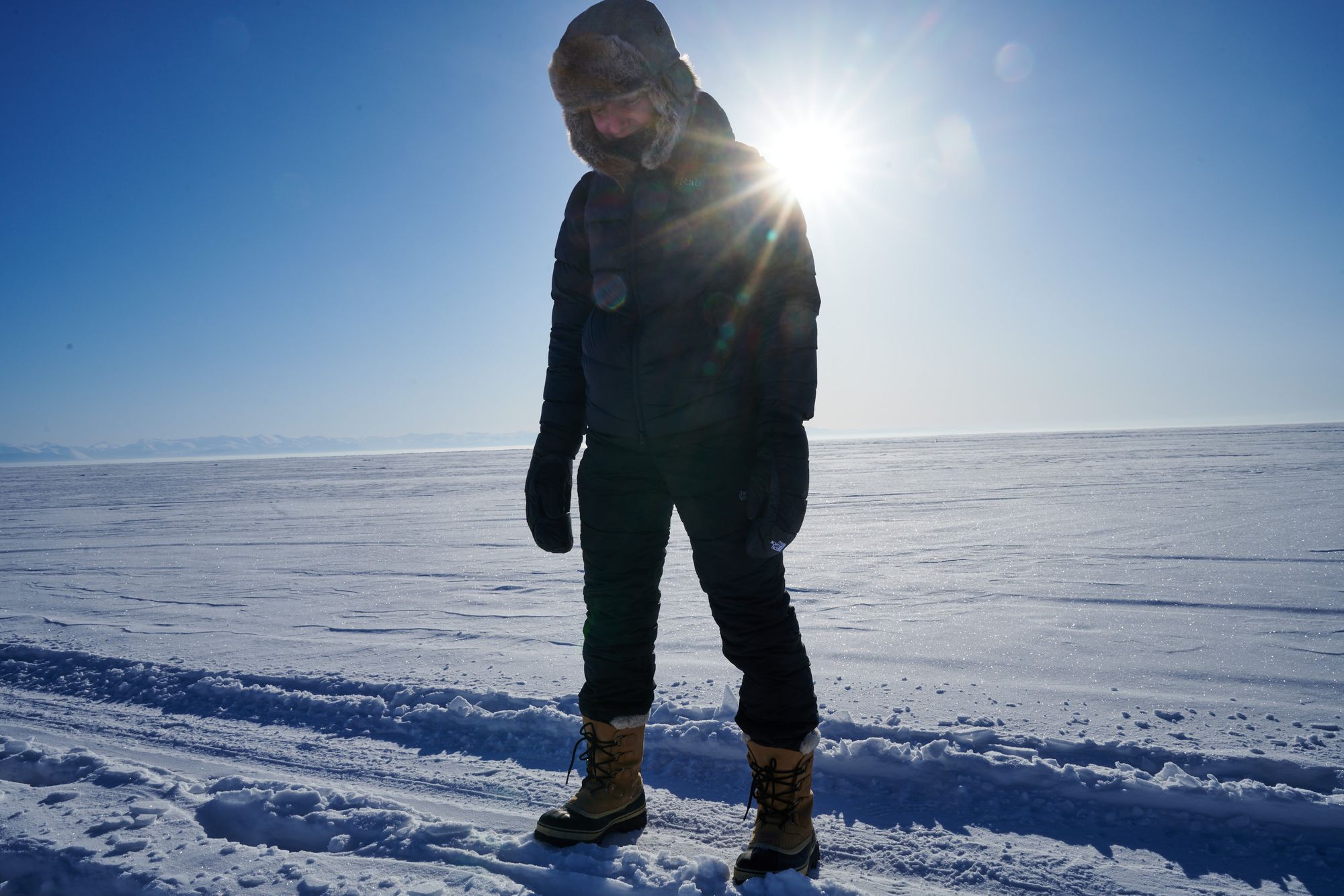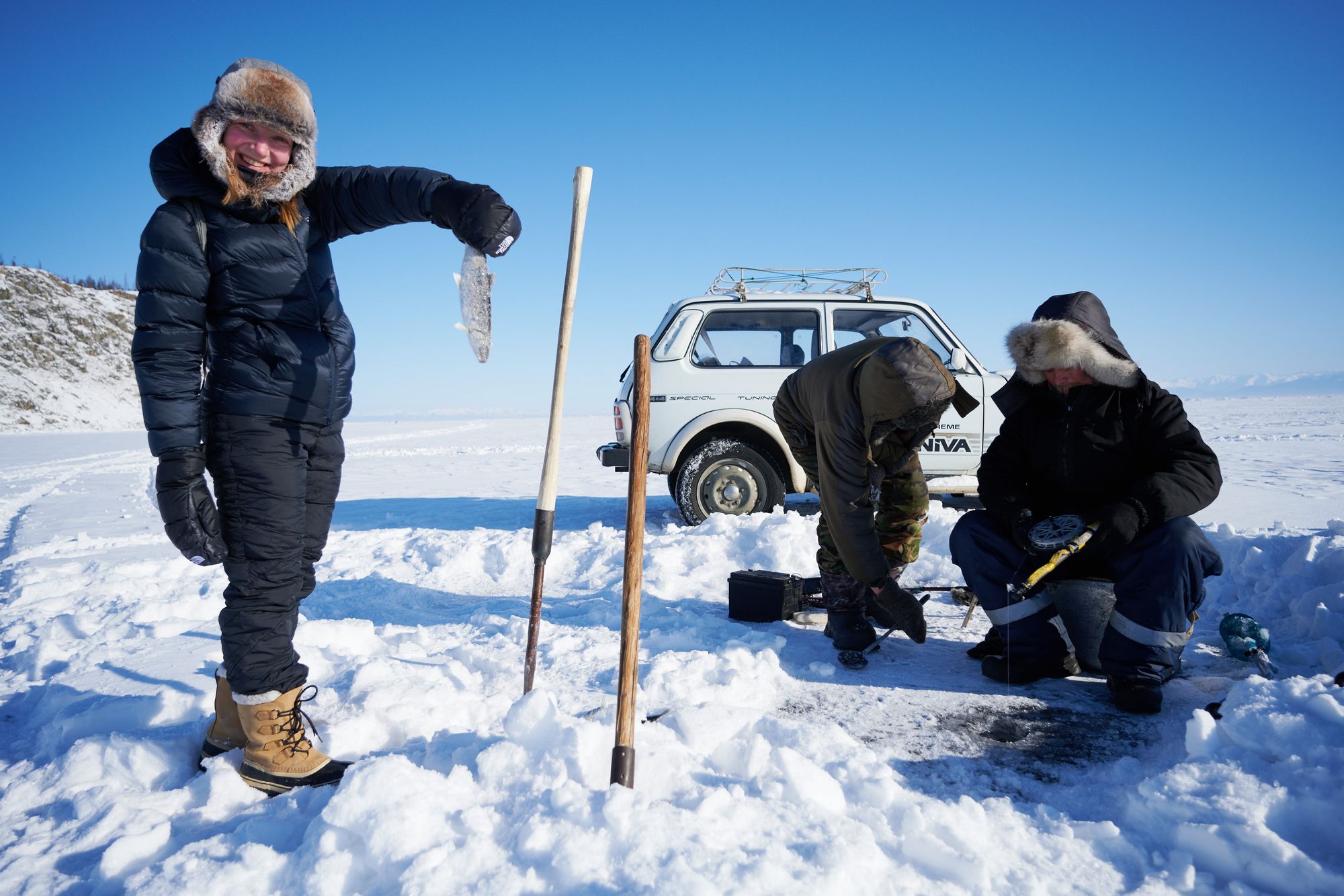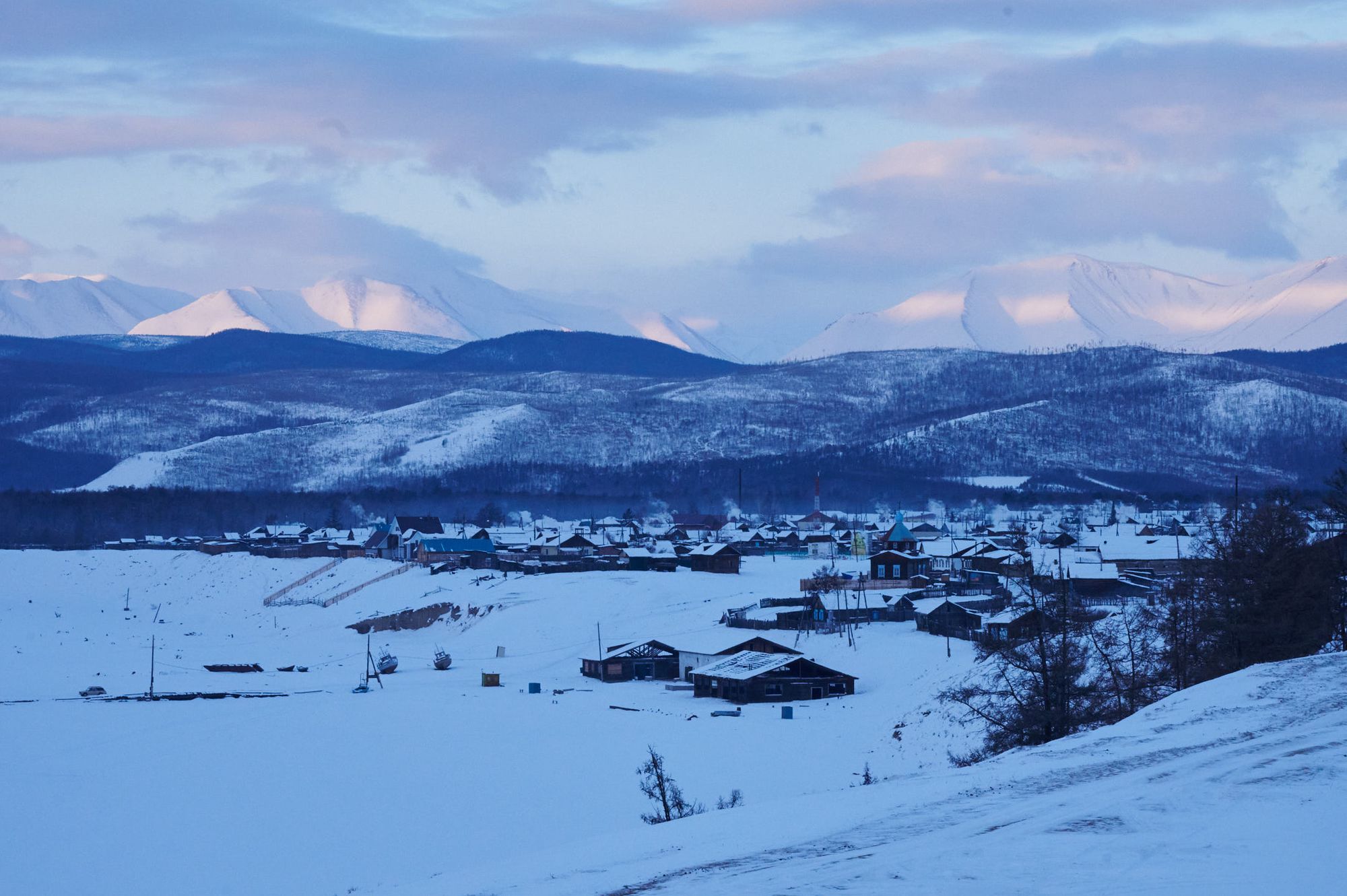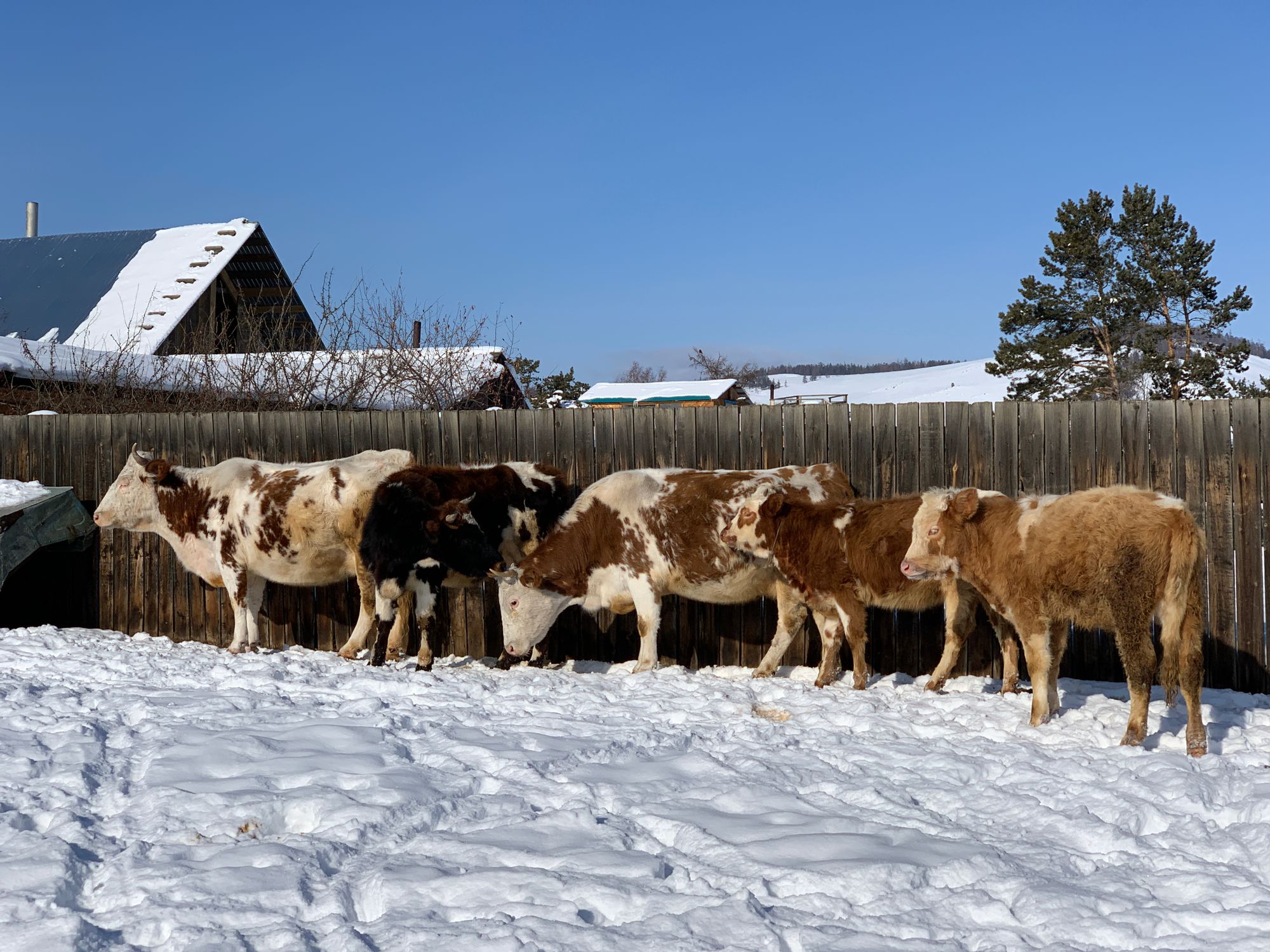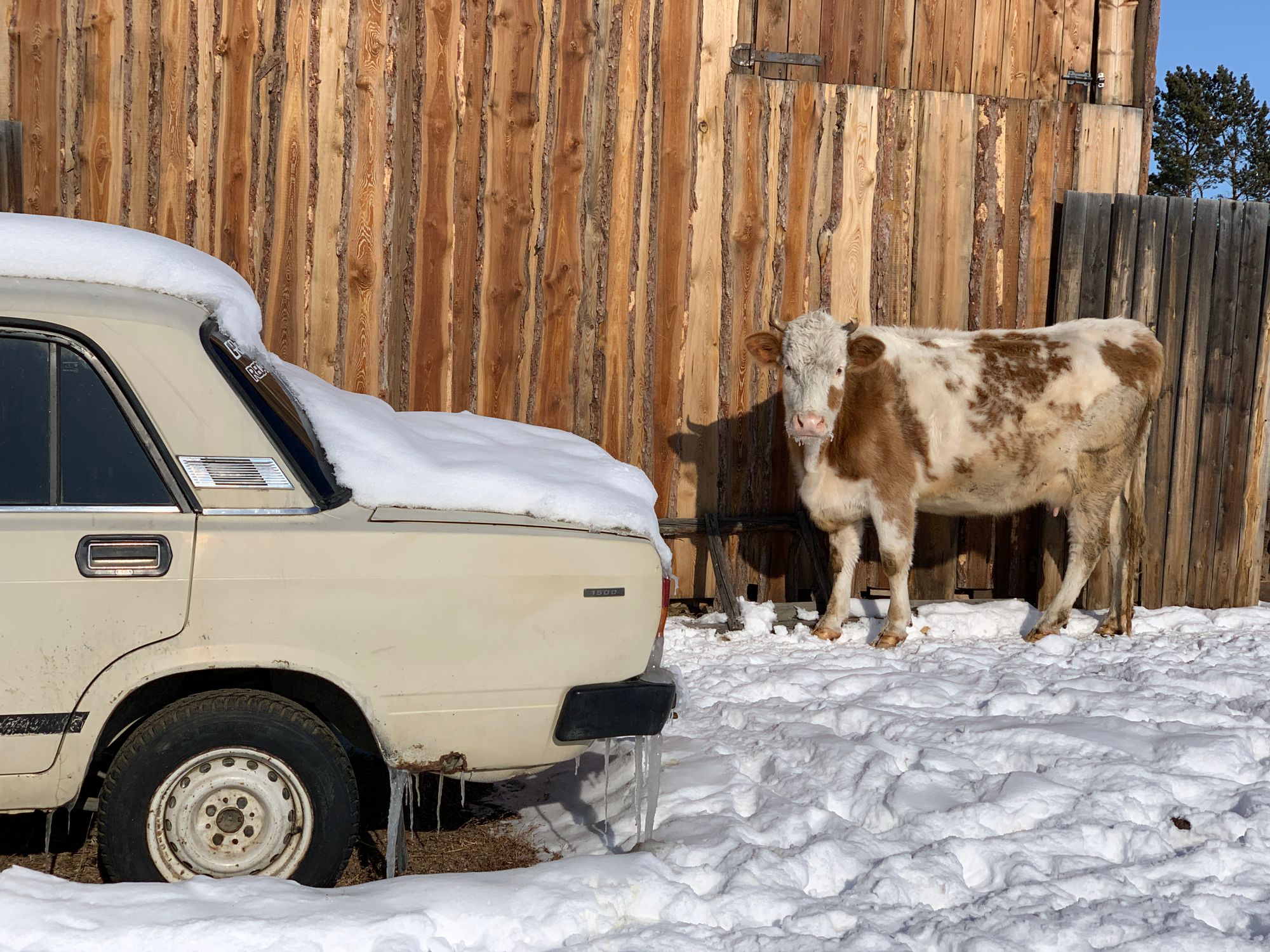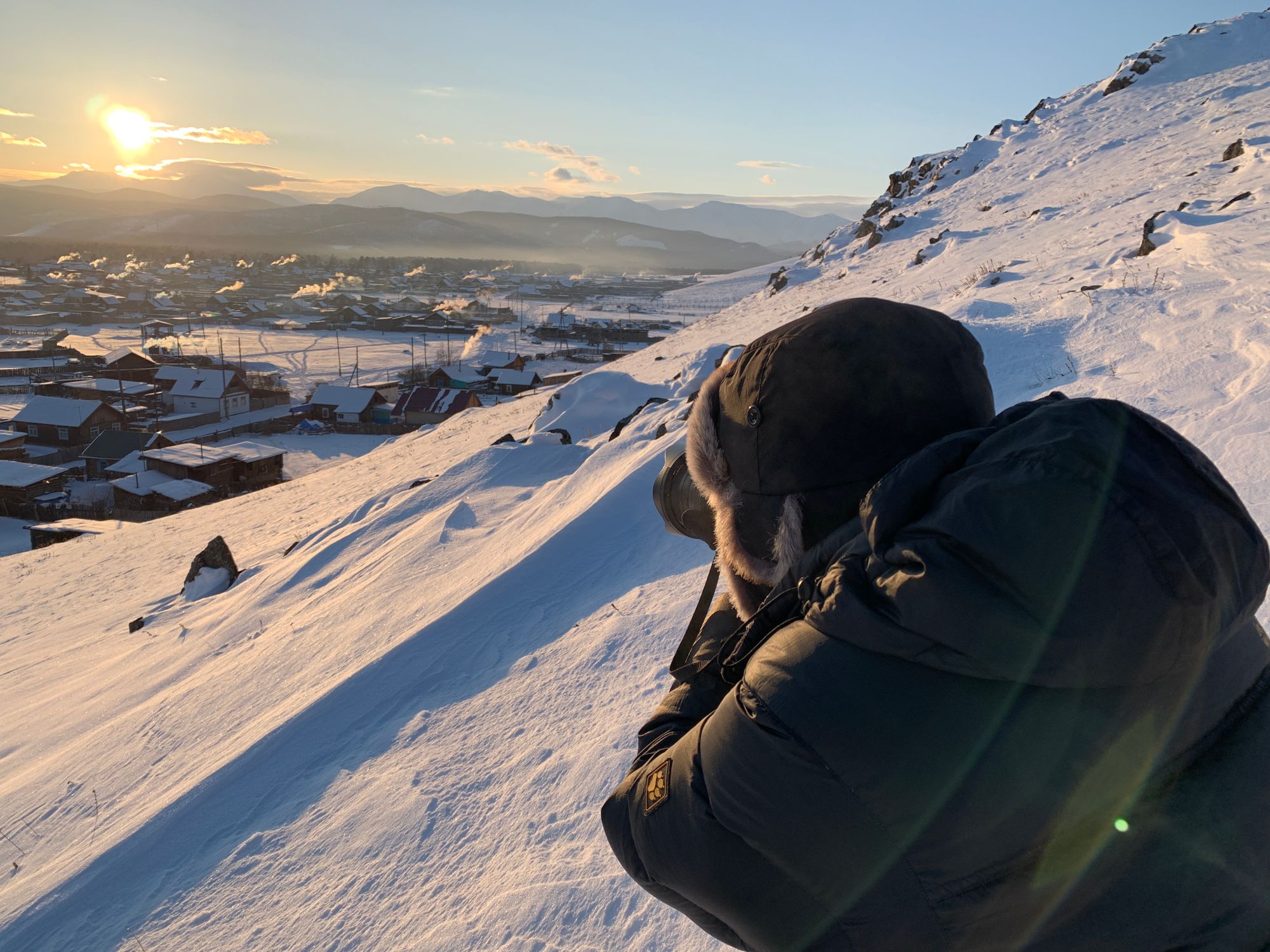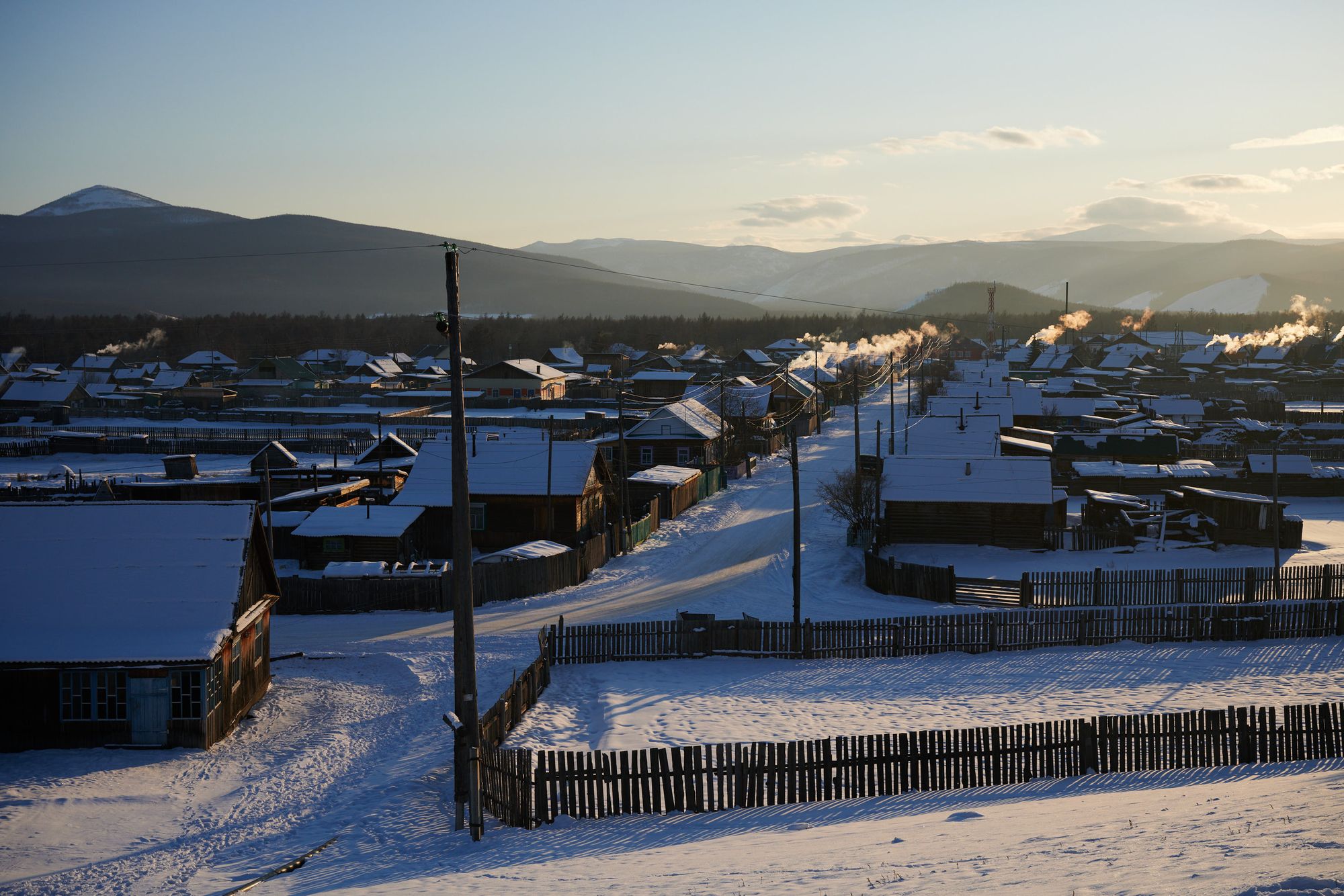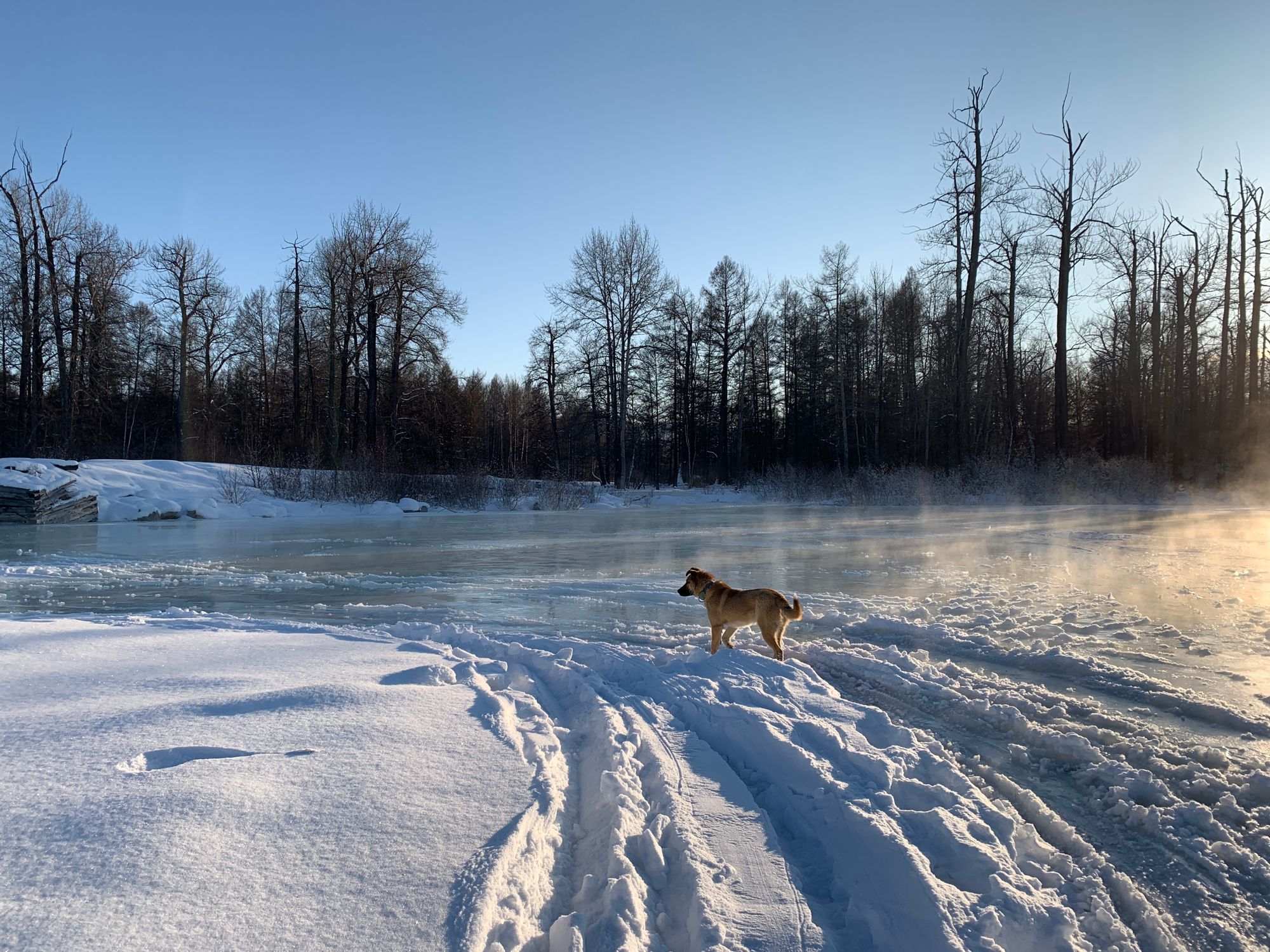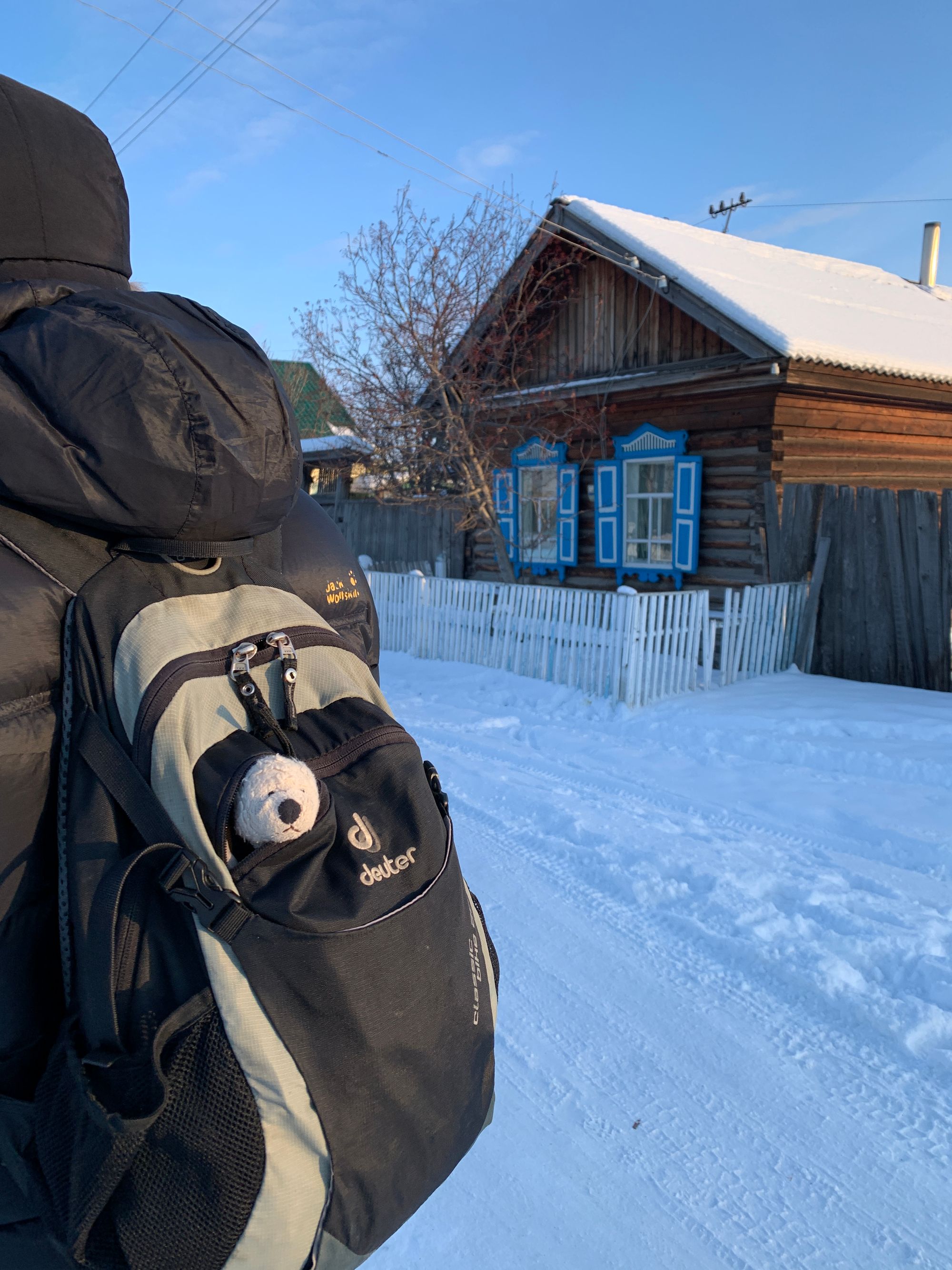 After walking in the cold, coming back to the house was always a pleasure. The food Gertrude cooked was amazing. Even though the long Siberian winter does not offer much choice of the ingredients, somehow she managed to prepare something different every day. And everything delicious!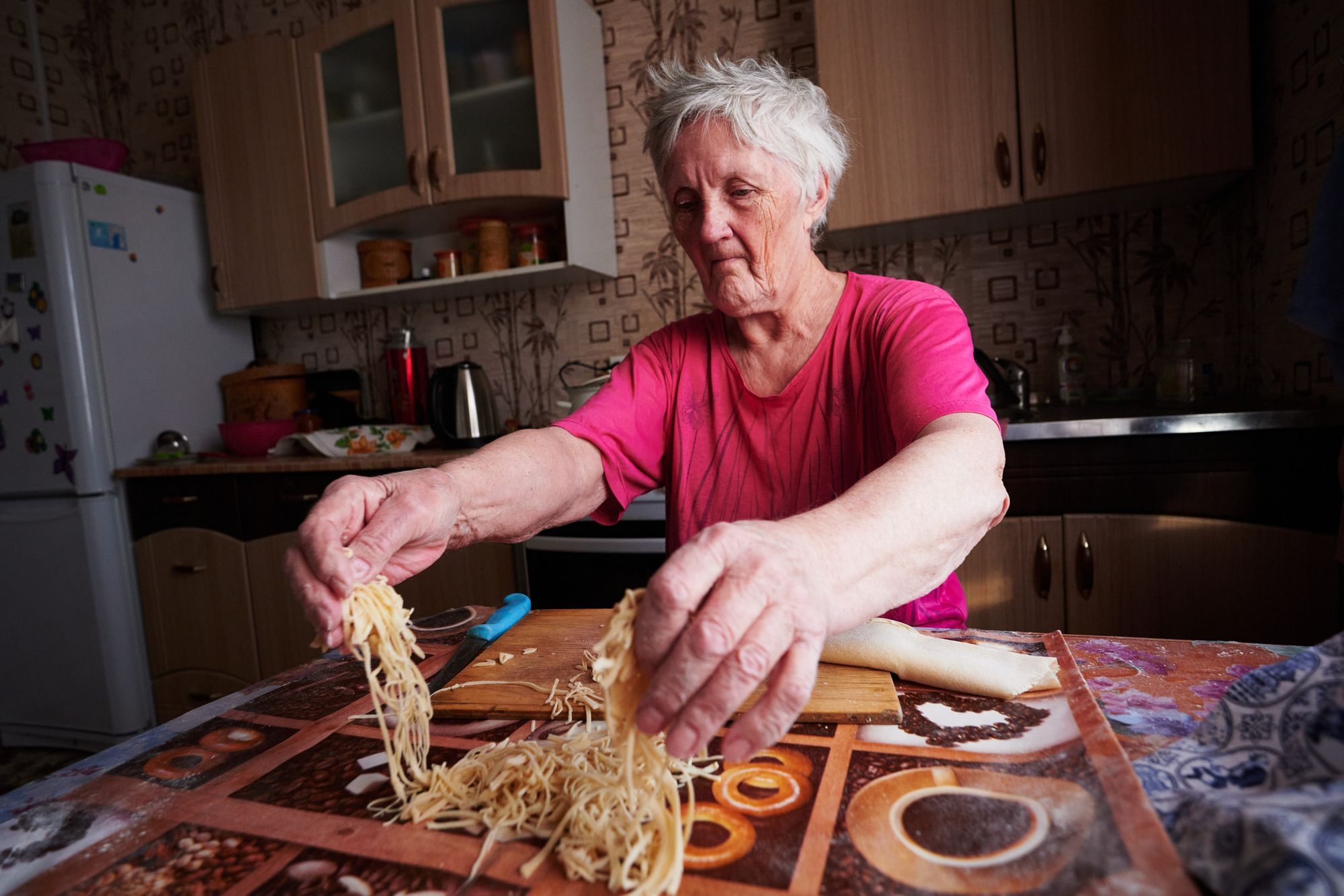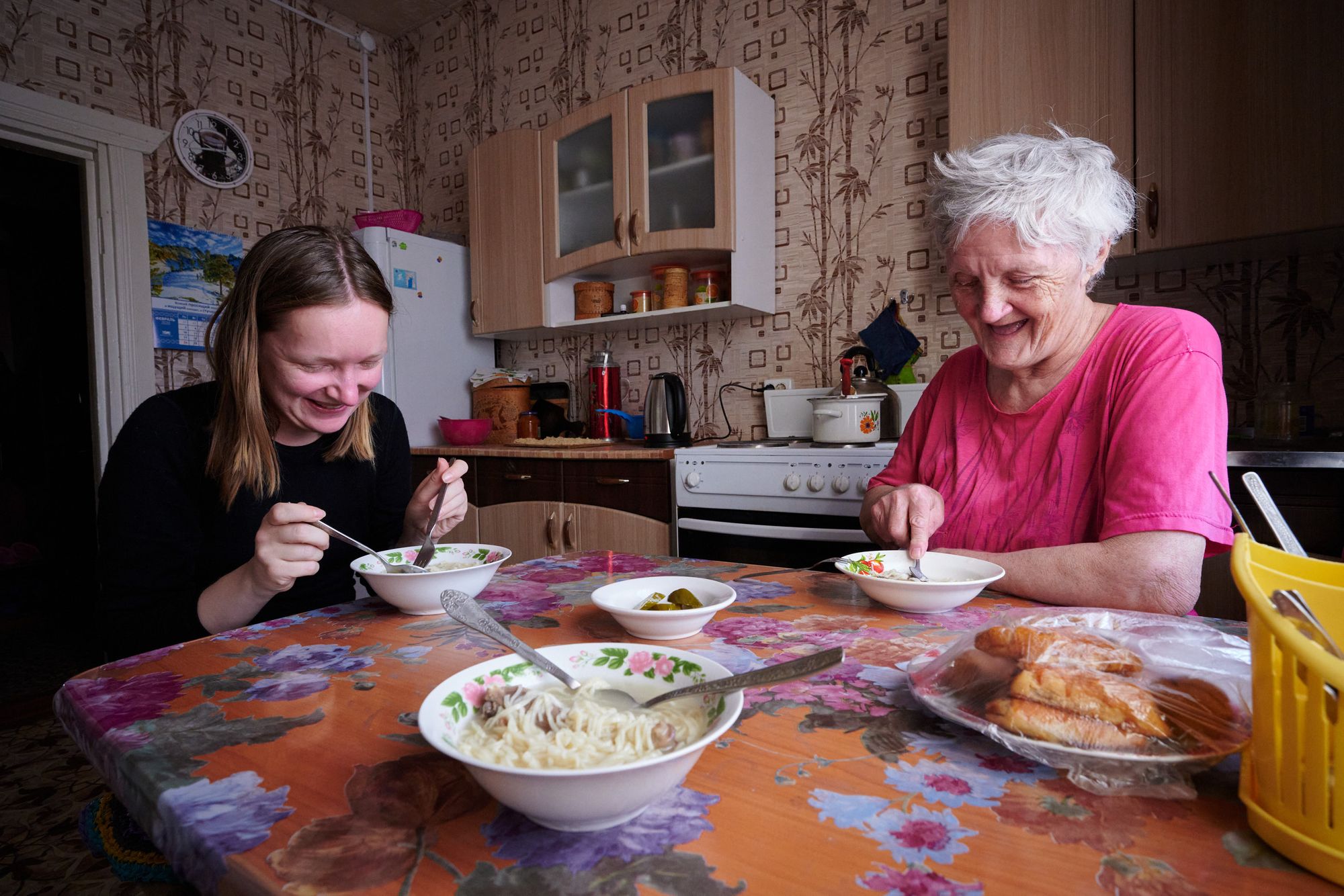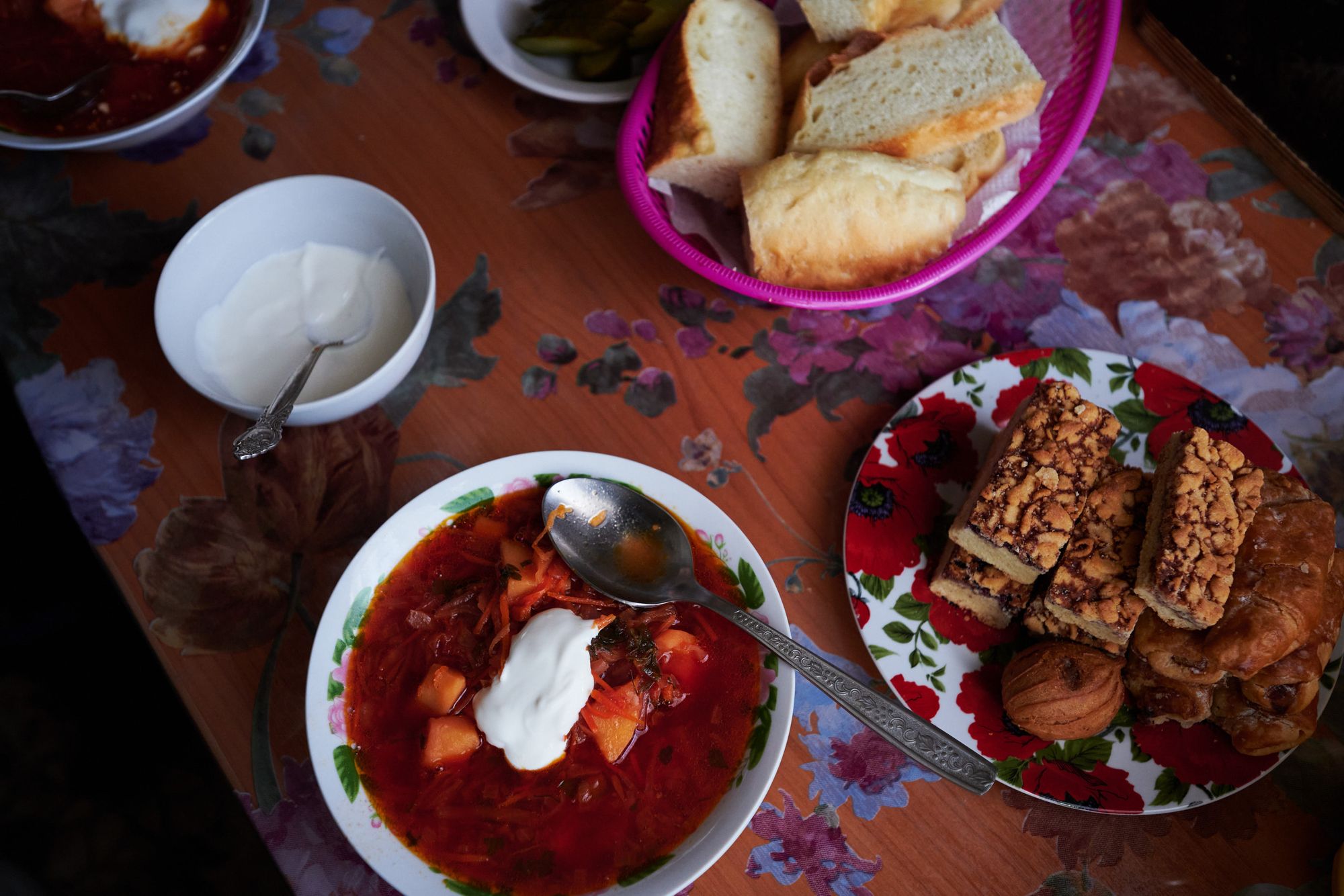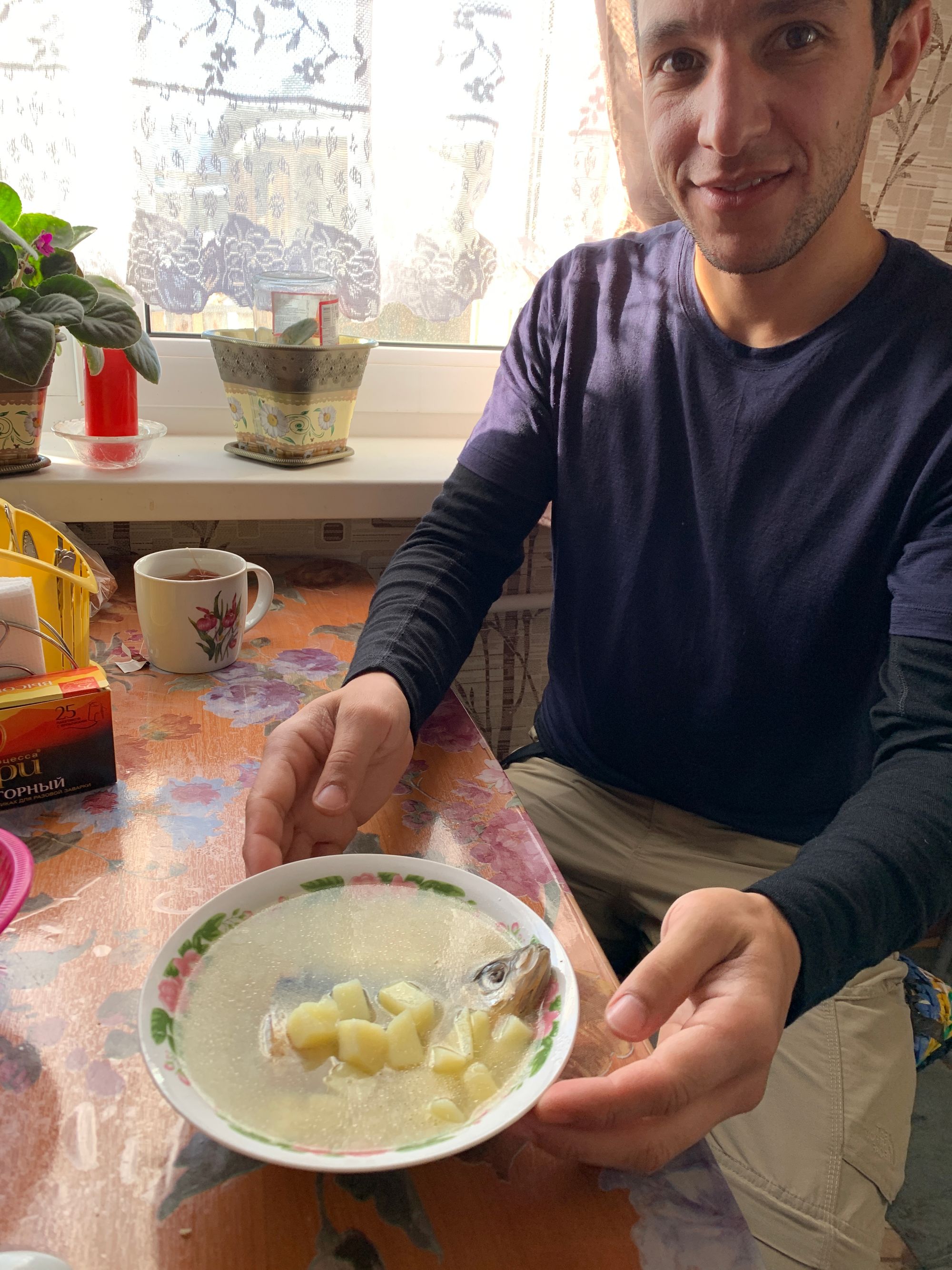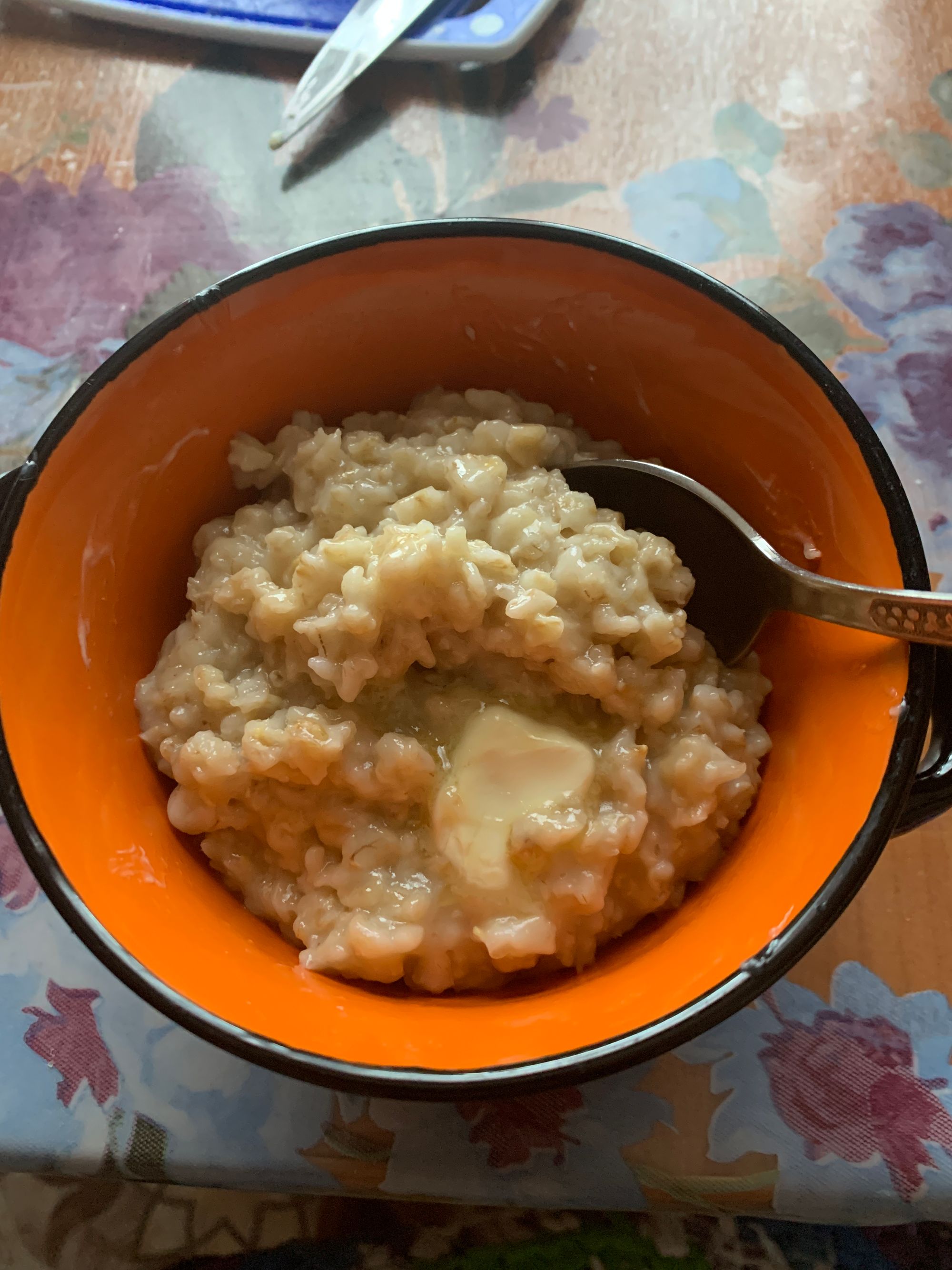 Even though the days felt slow, our 3-day stay came to an end very quickly and before we knew it, it was time to take a train again - to Yakutsk.