Aconcagua - the roof of Americas
After some wining and dining in Mendoza, it was about time to go again in the nature. Choosing the destination was not difficult - Mendoza is only 4 hours away from Parque Provincional Aconcagua, home to the 'roof of Americas', the highest peak outside of Asia. Naturally we weren't going to climb it, but having gotten our very expensive permit for the park, we were set for a 3 day hike to Plaza Francia, a base camp for the southern route for the Aconcagua ascent.
We took a 5:5o a.m. bus and at 10a.m. we were more than ready to go. Luckily this trek did not involve too much of hiking with the heavy backpack - the first day was only 8km with 600m ascent. The whole way we were facing the spectacular white peak ahead of us, and enjoying the blue sky and warm sun rays.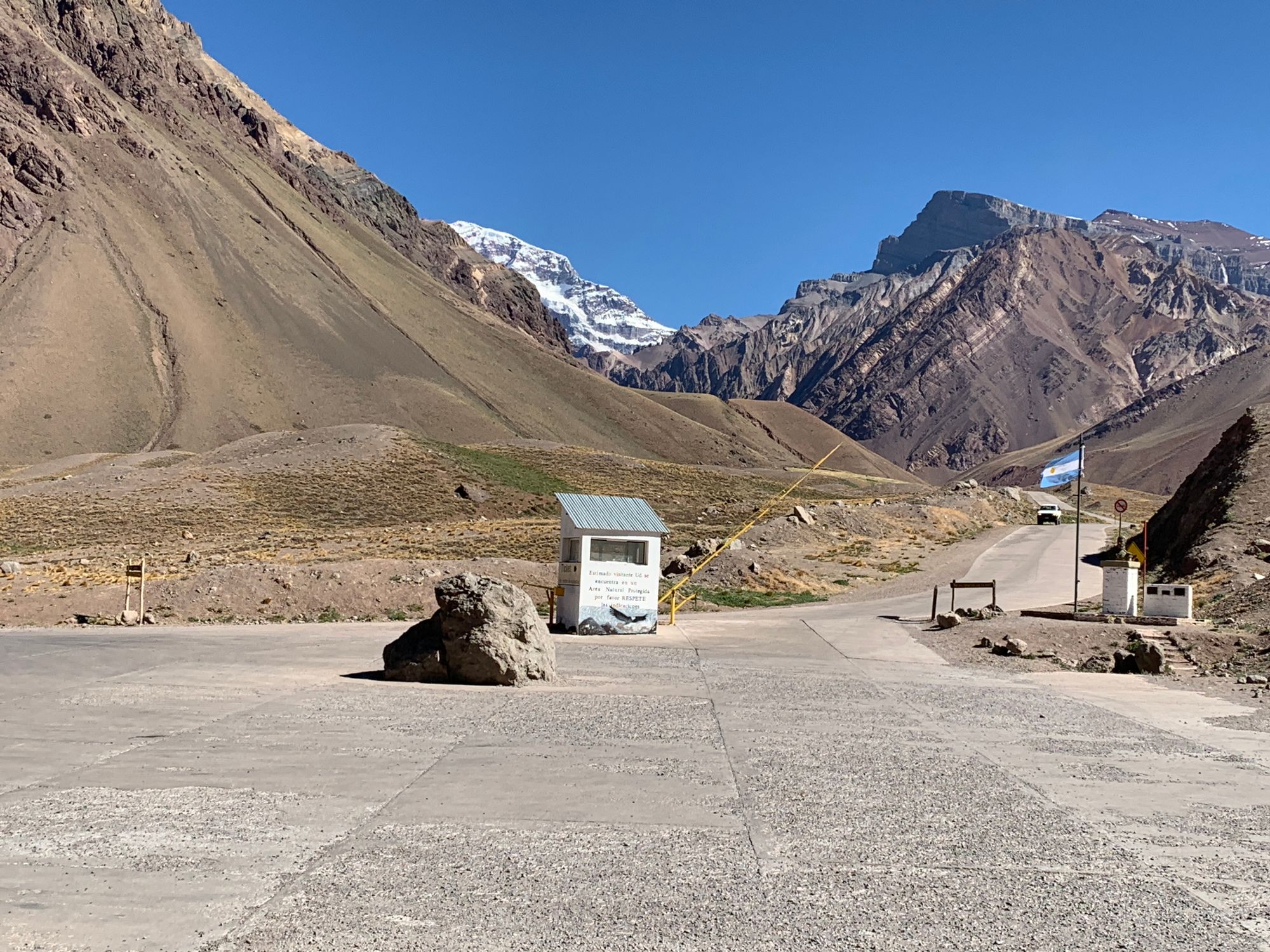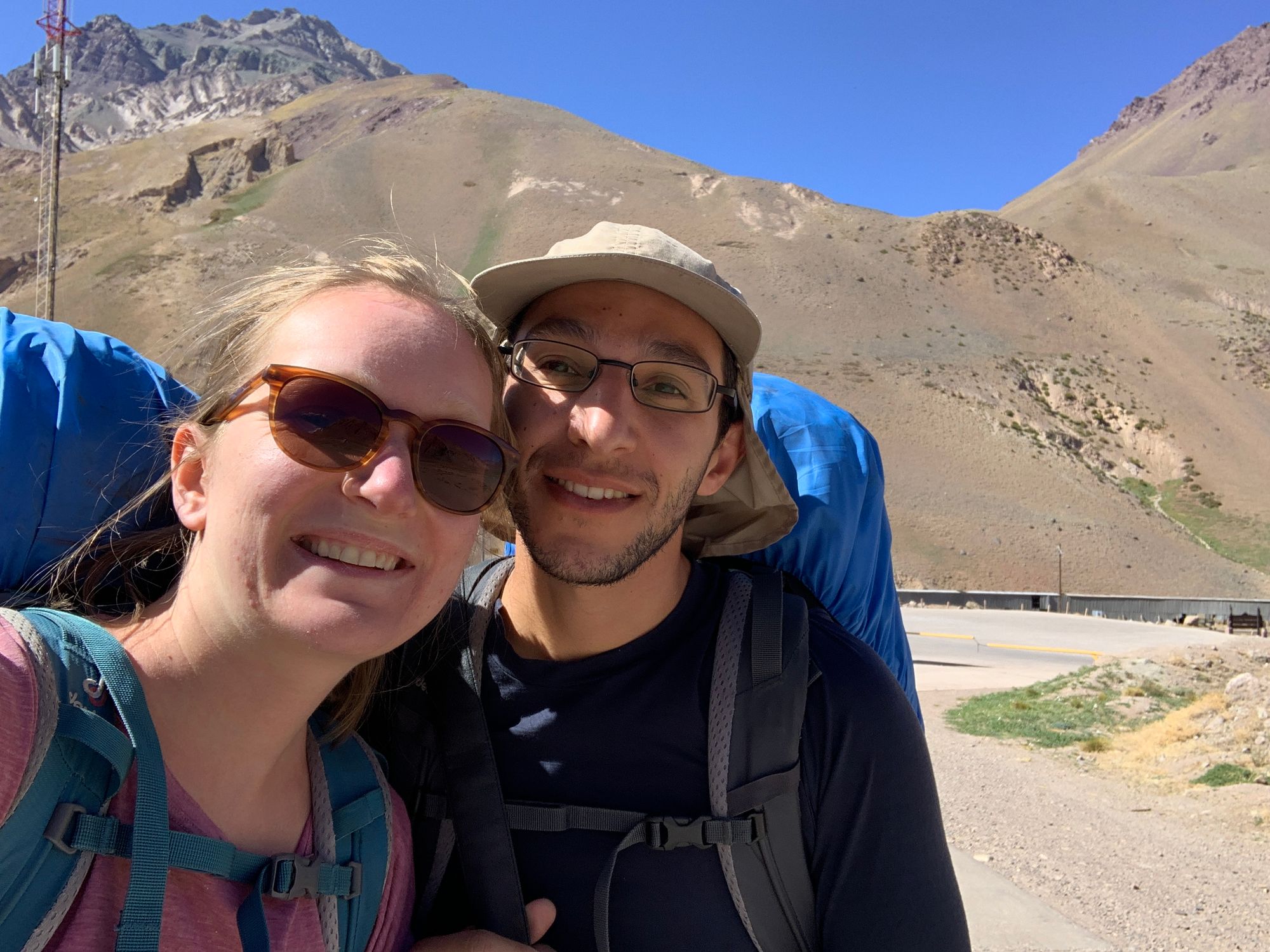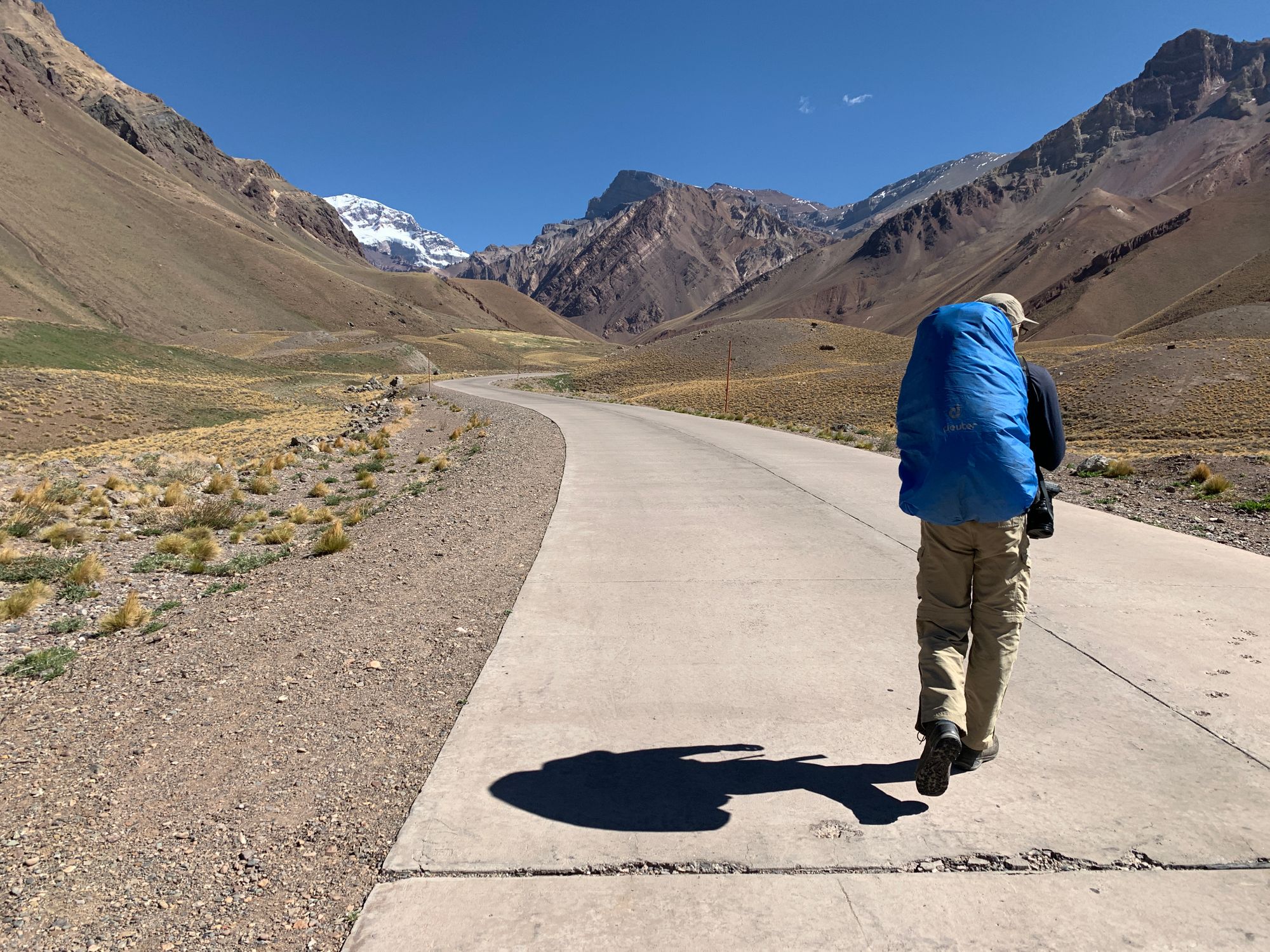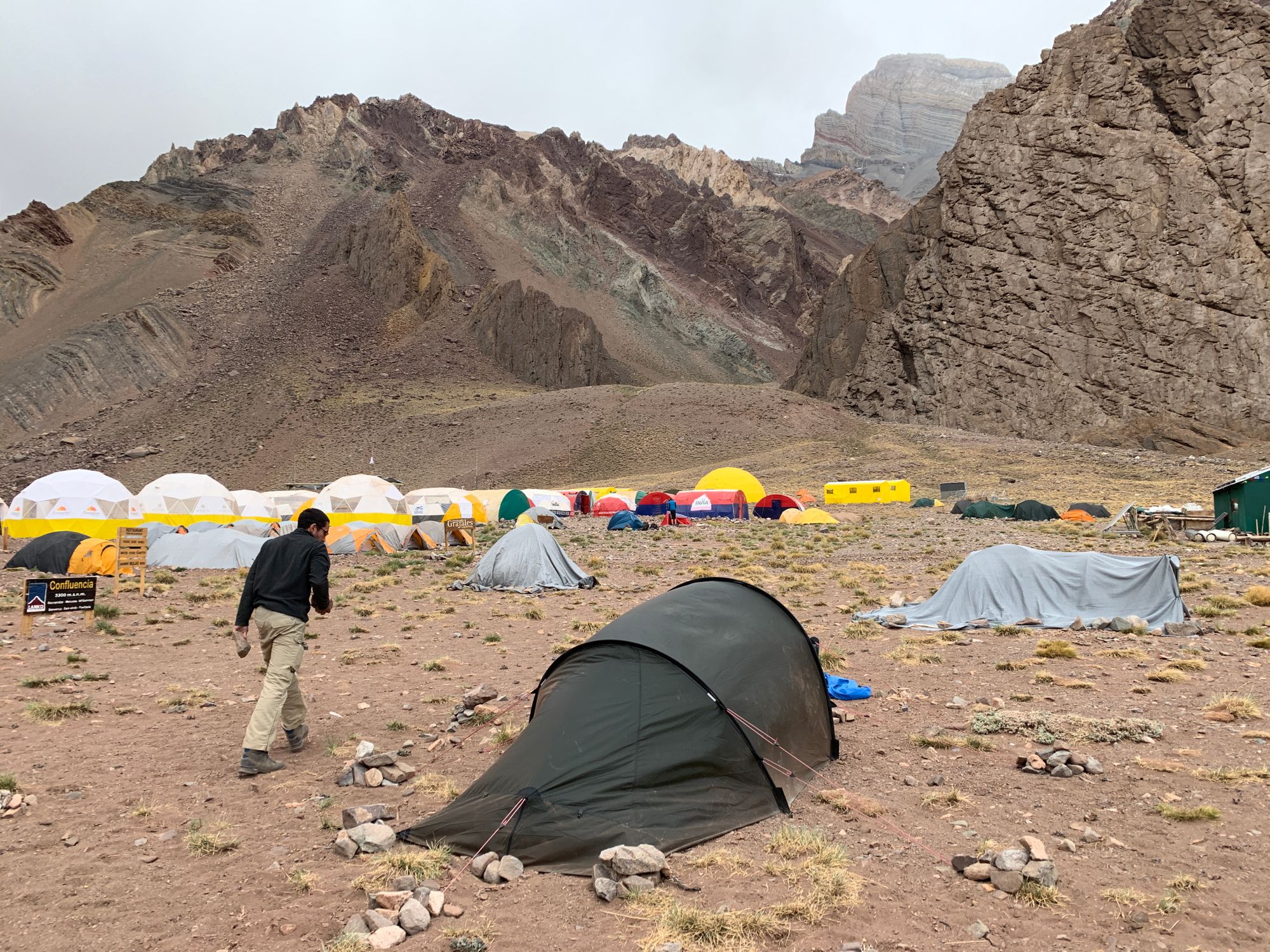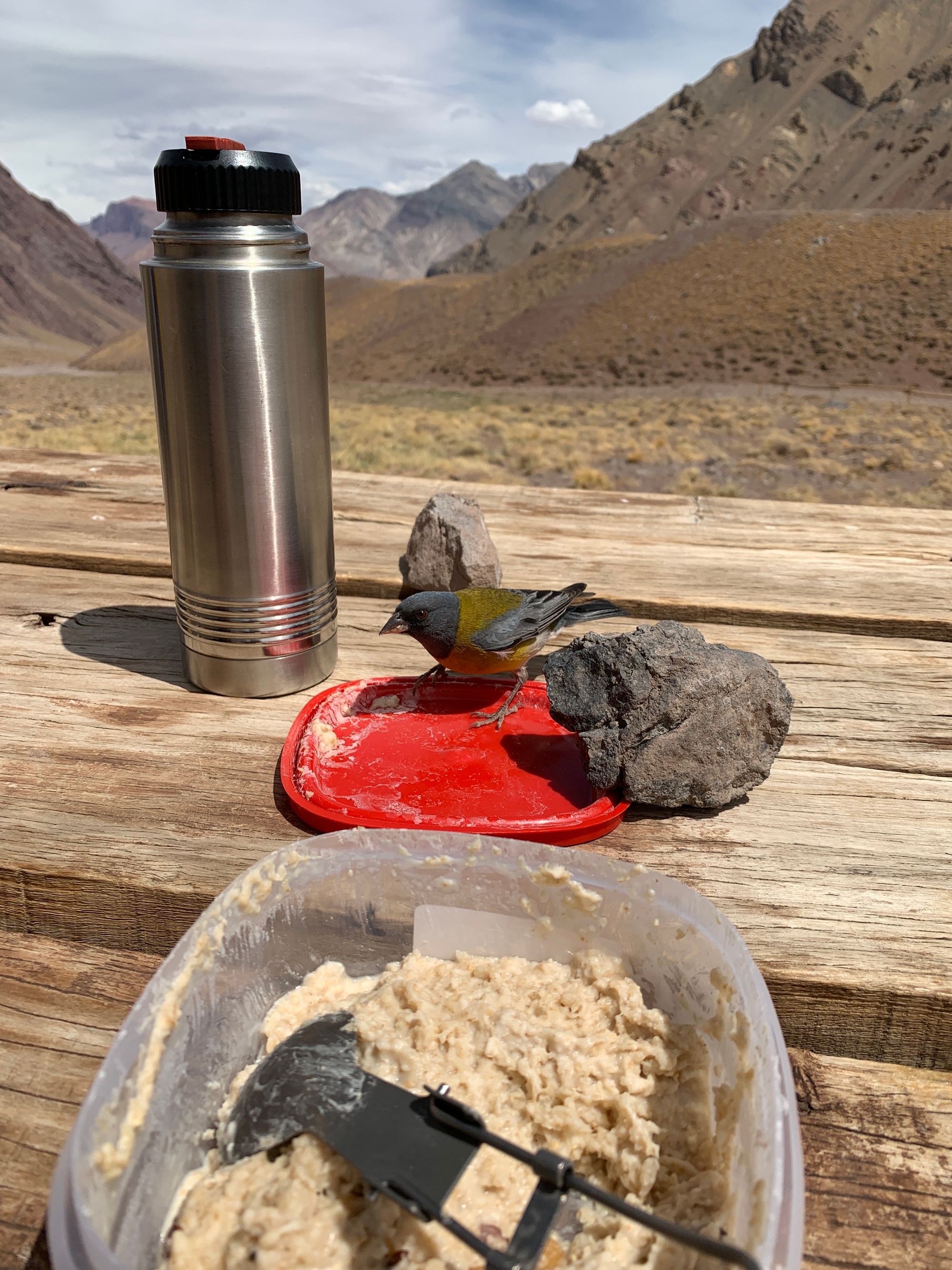 The second day was the challenging one - nearly 1000m ascent and 10.7km each way - luckily without the heavy gear that would be waiting for us at the Plaza Confluencia. The biggest difficulty turned out to be not the altitude or distance but the cold and the wind. When we came back and headed for the mandatory medical check up, my hands were so swollen from the cold, that the device that was put on my finger to measure I don't know what, did not even work. At night it got even colder, with snow fall and temperature dropping below zero - when we woke up the next day our tent was covered in frost and all the puddles were frozen as well. Packing up was painful (though mostly done by Tadzik, watching him pack the tent was painful as well), and despite wearing two pairs of gloves my hands were stiff for the next two hours).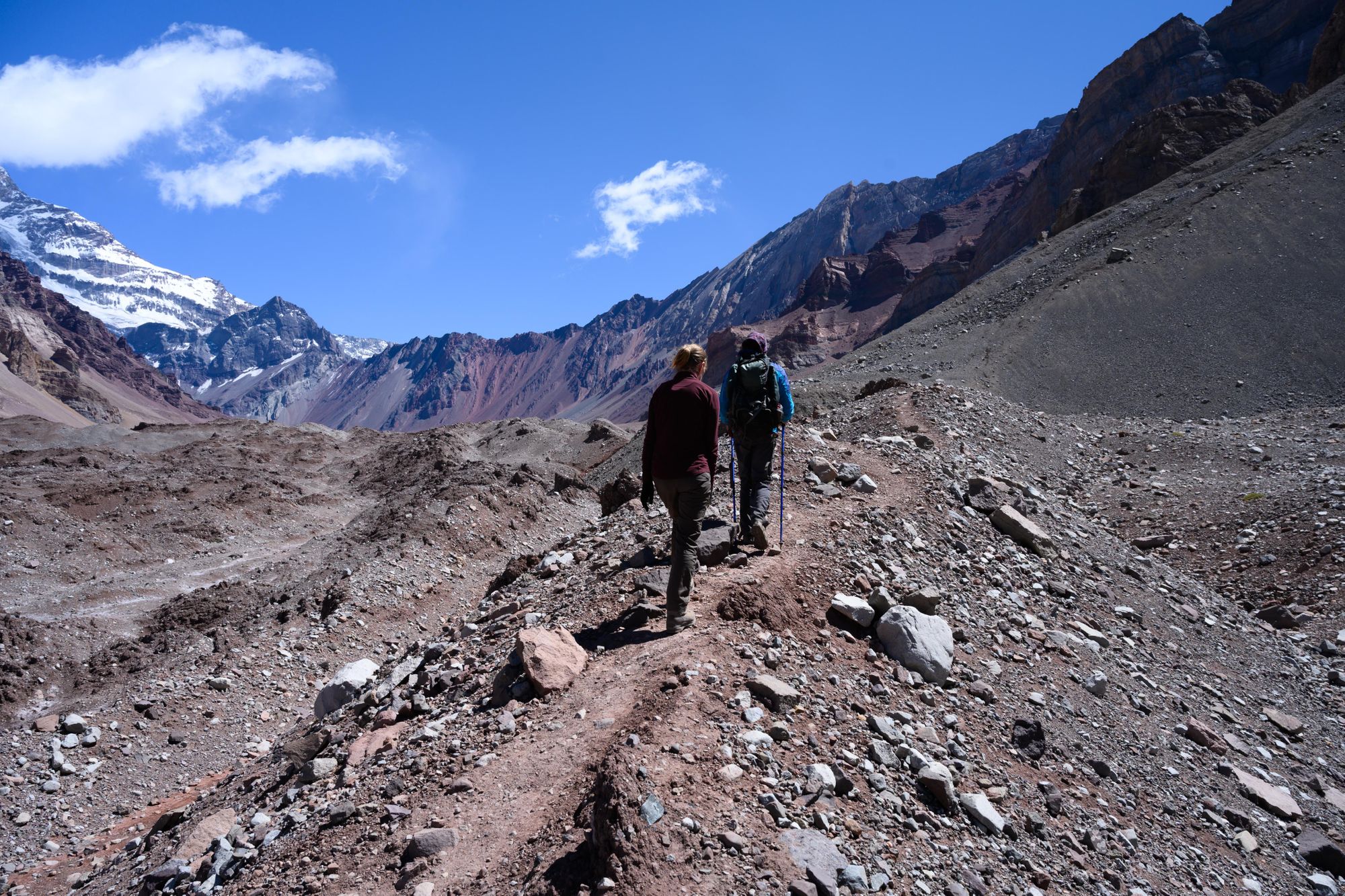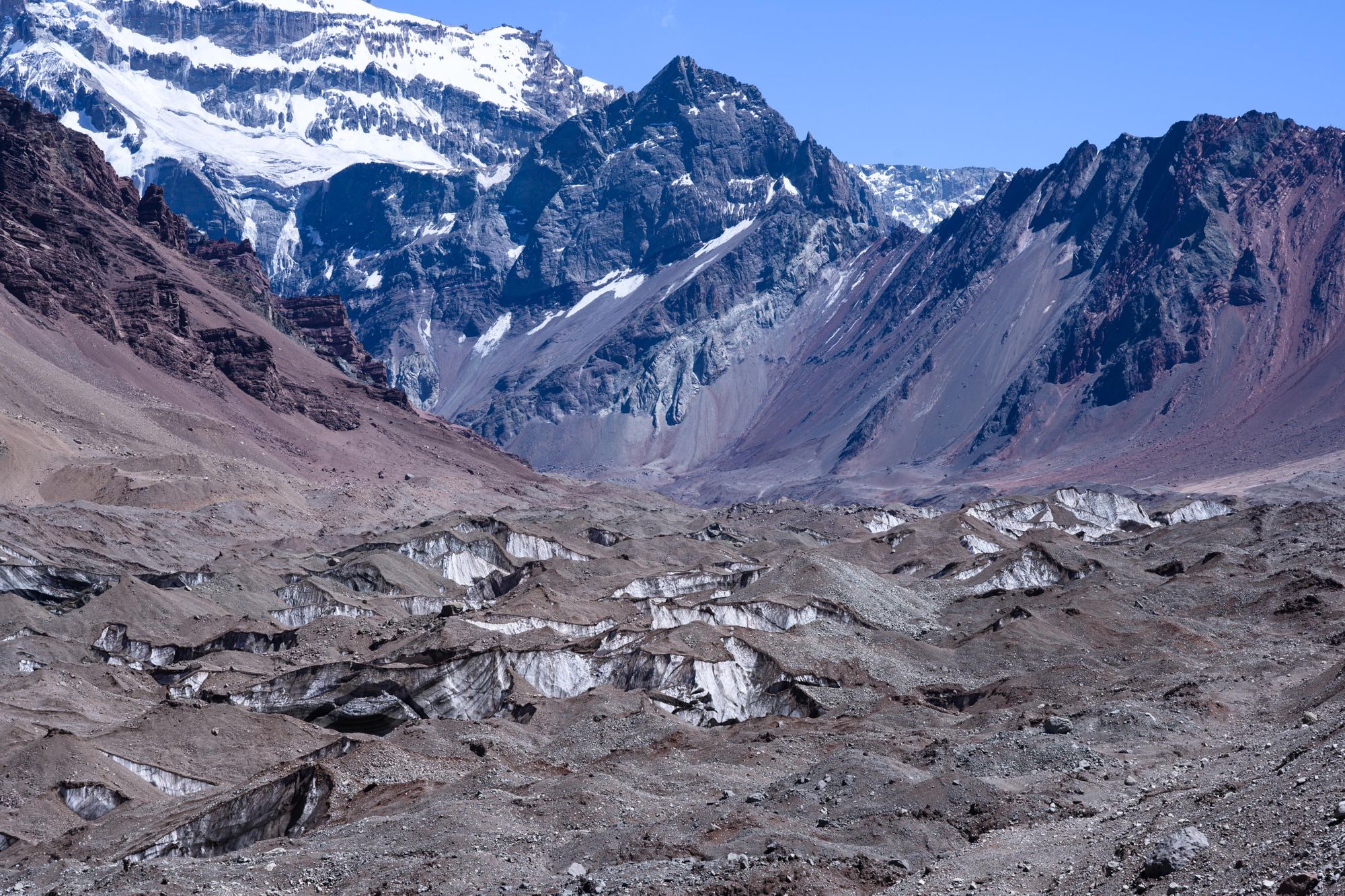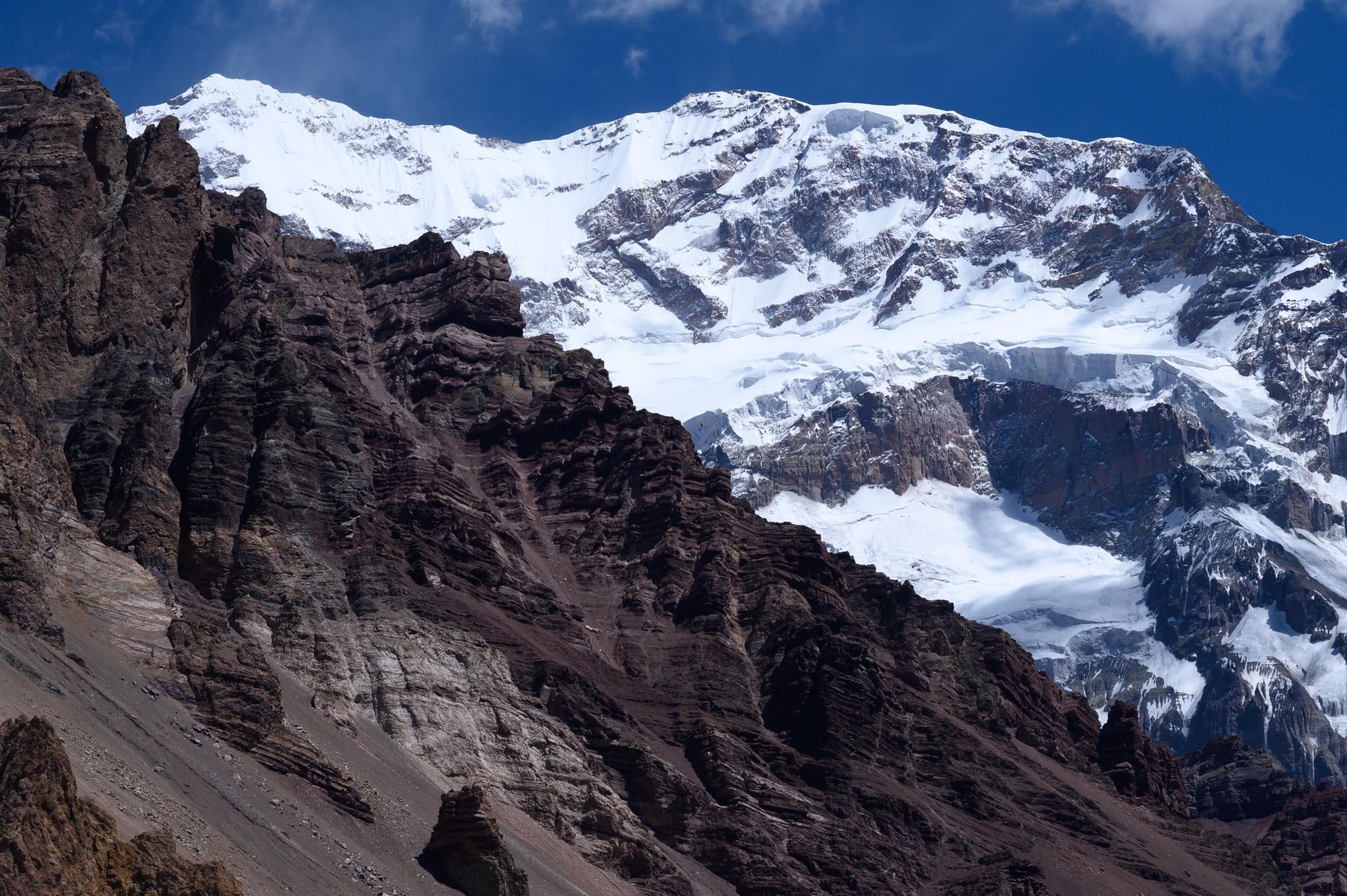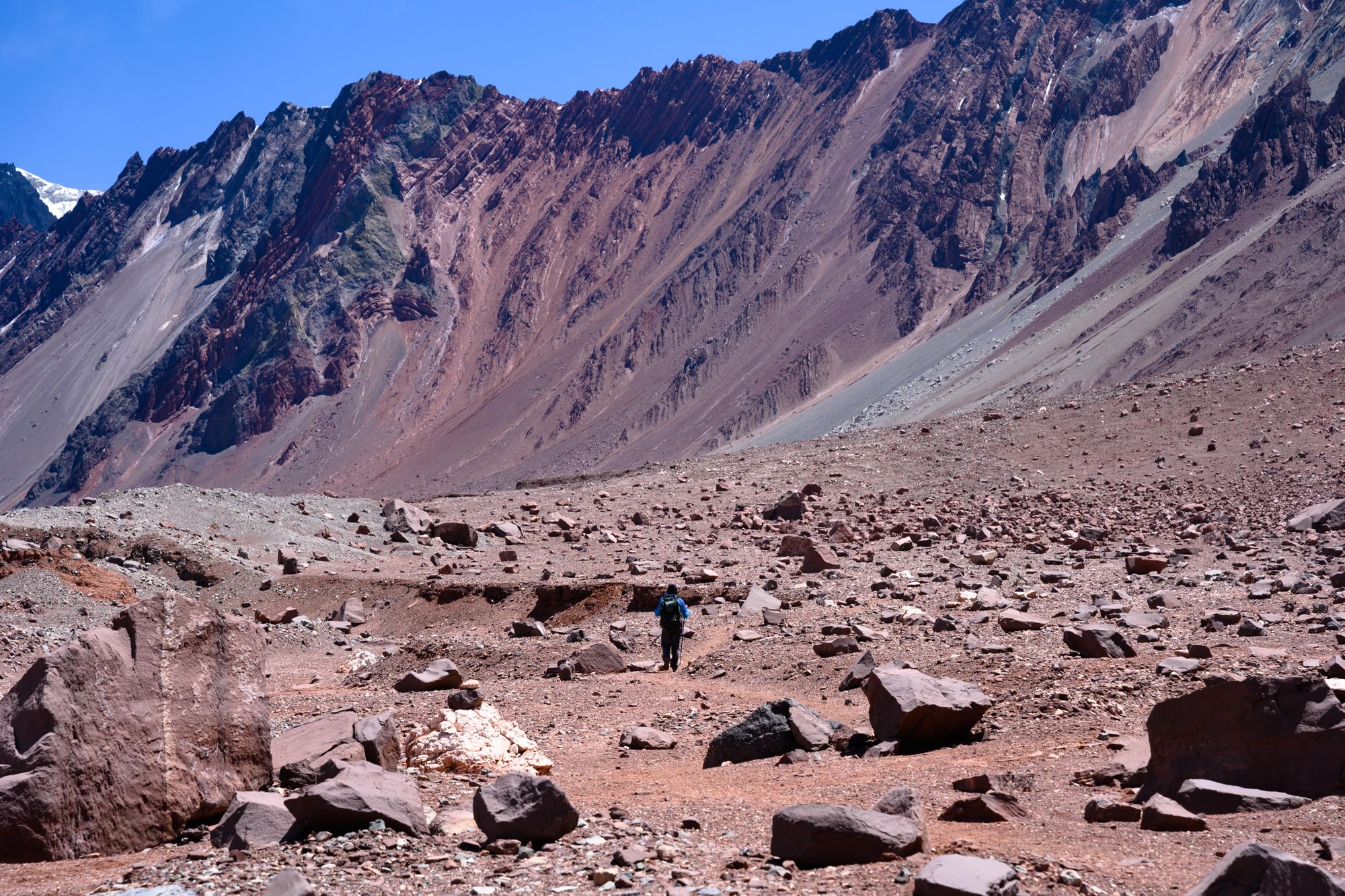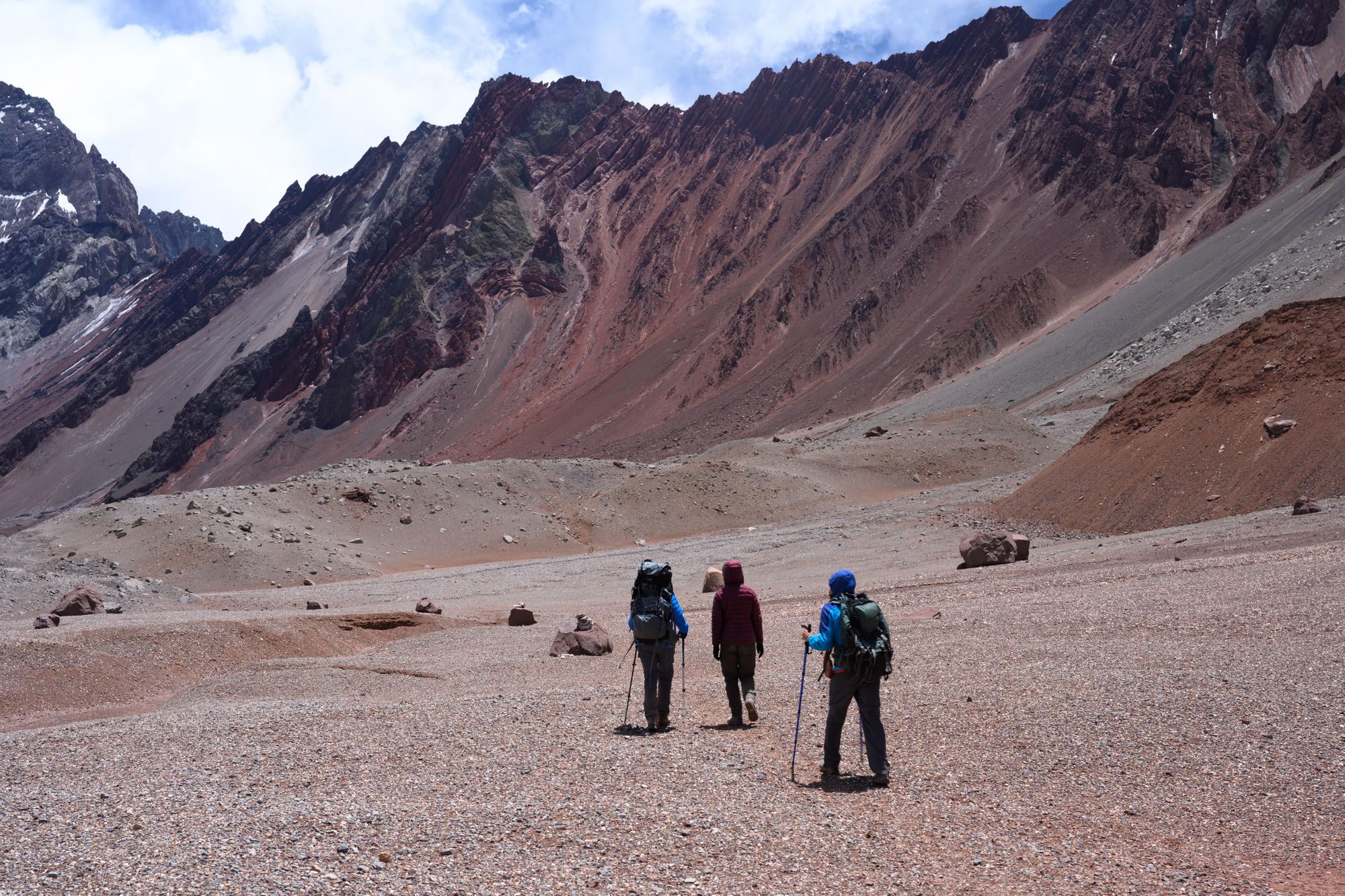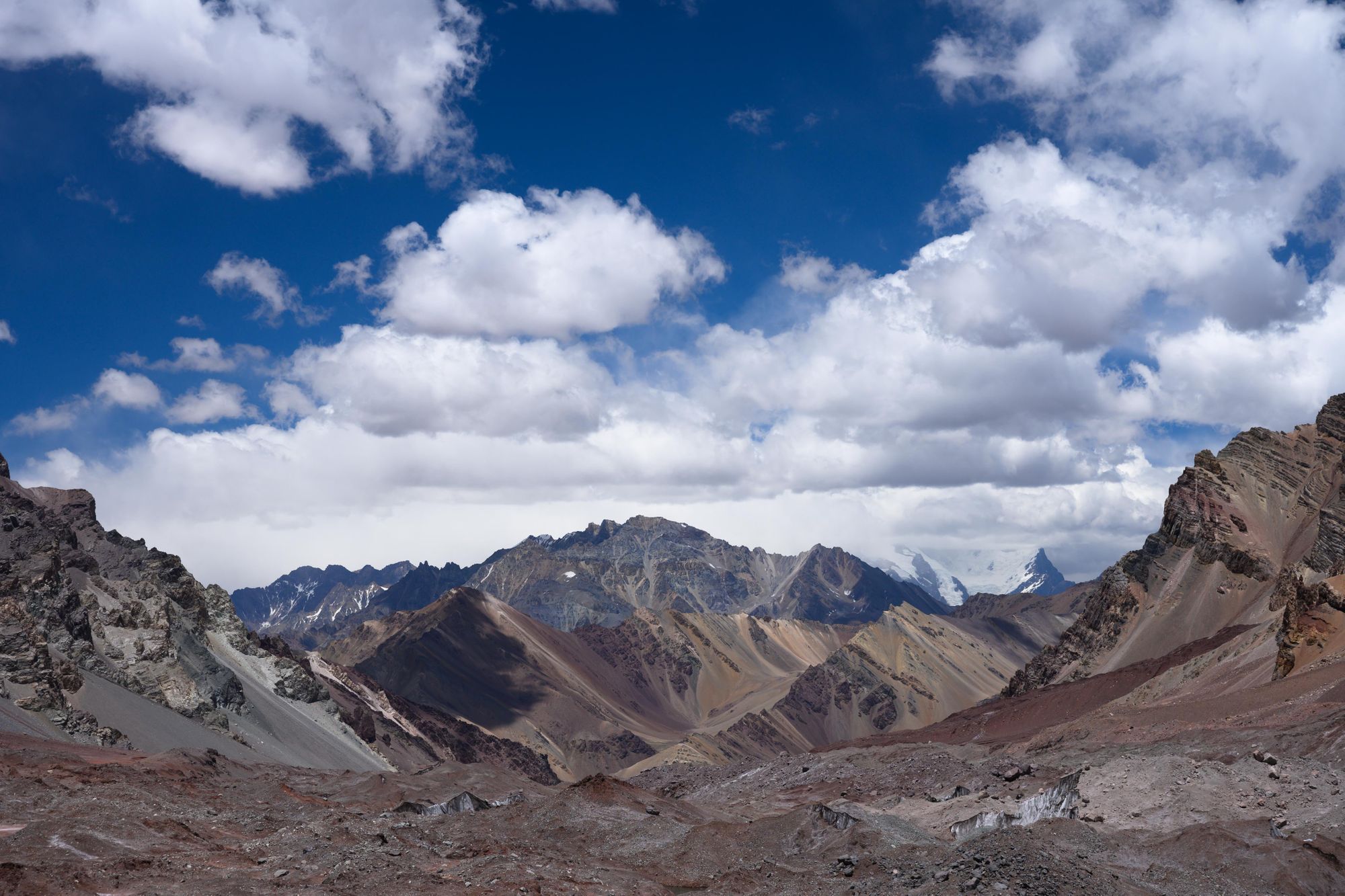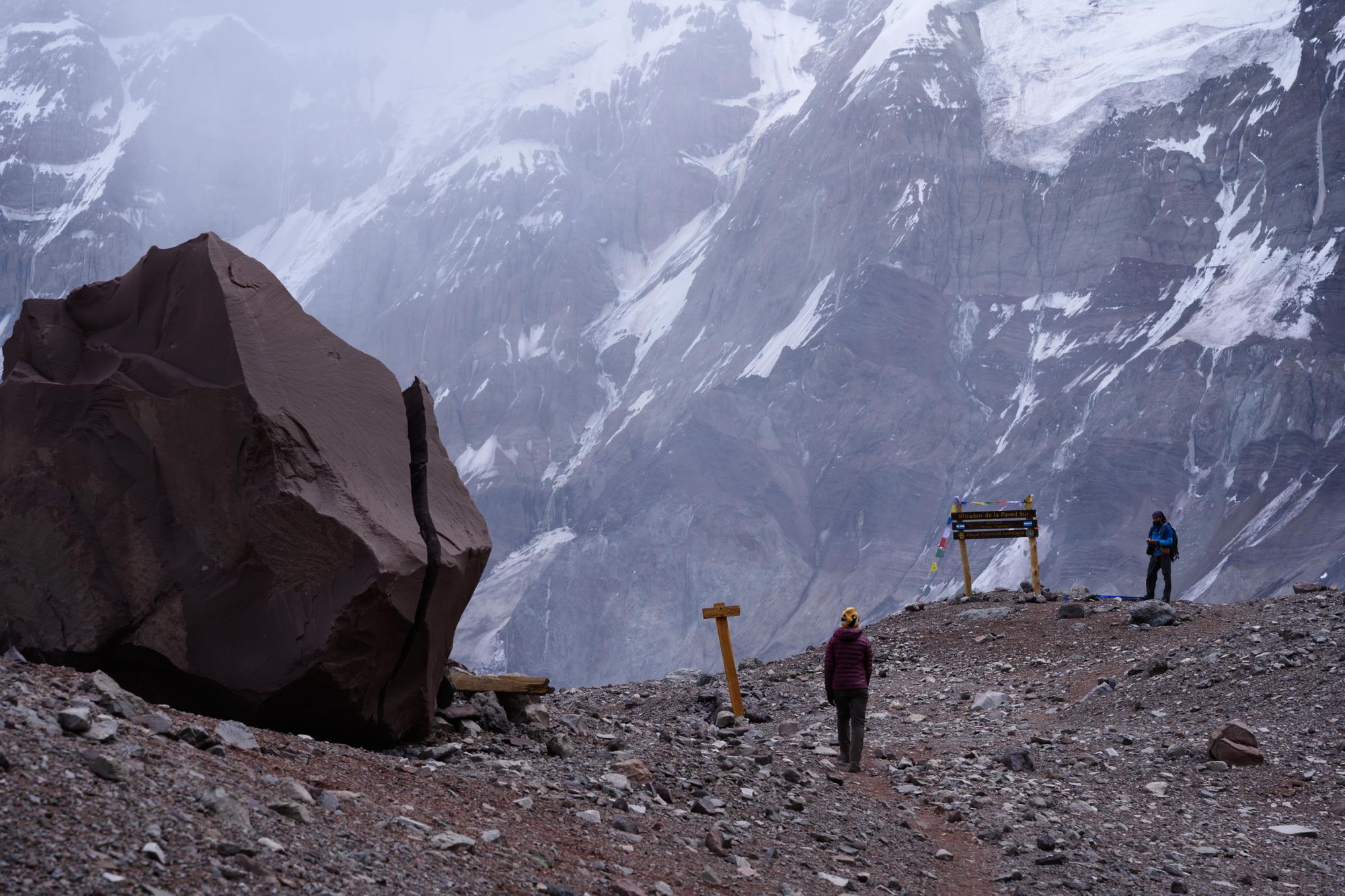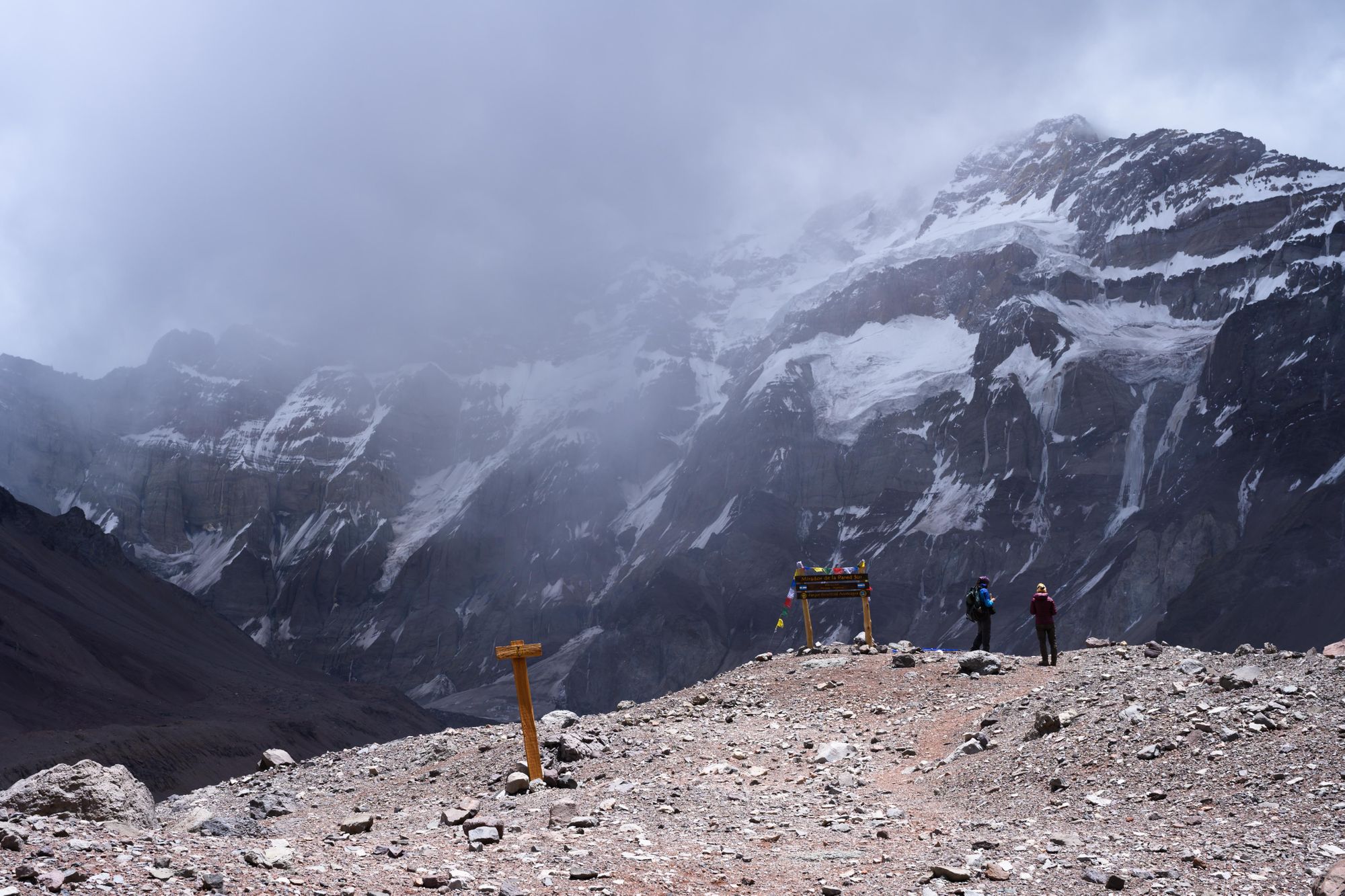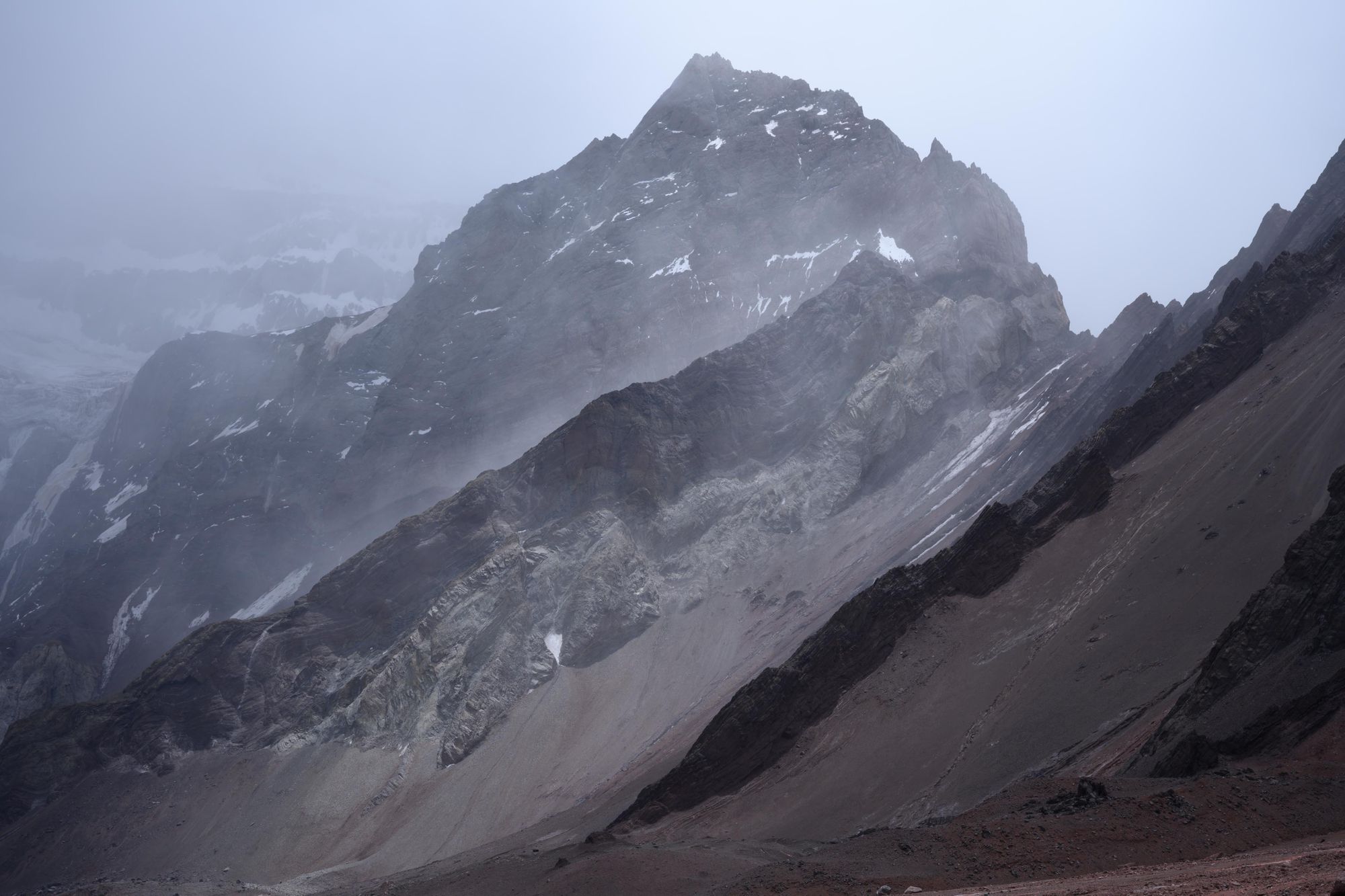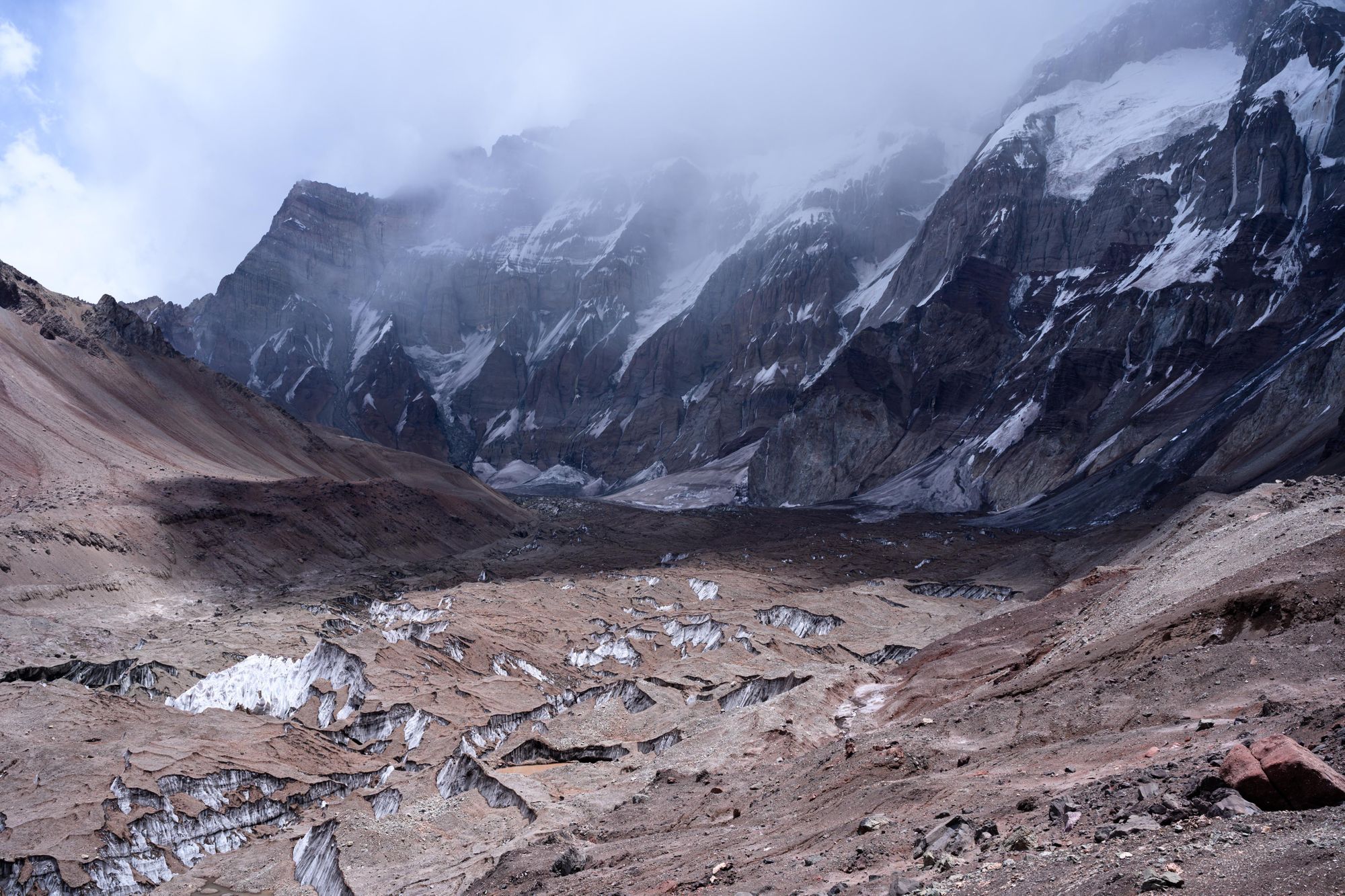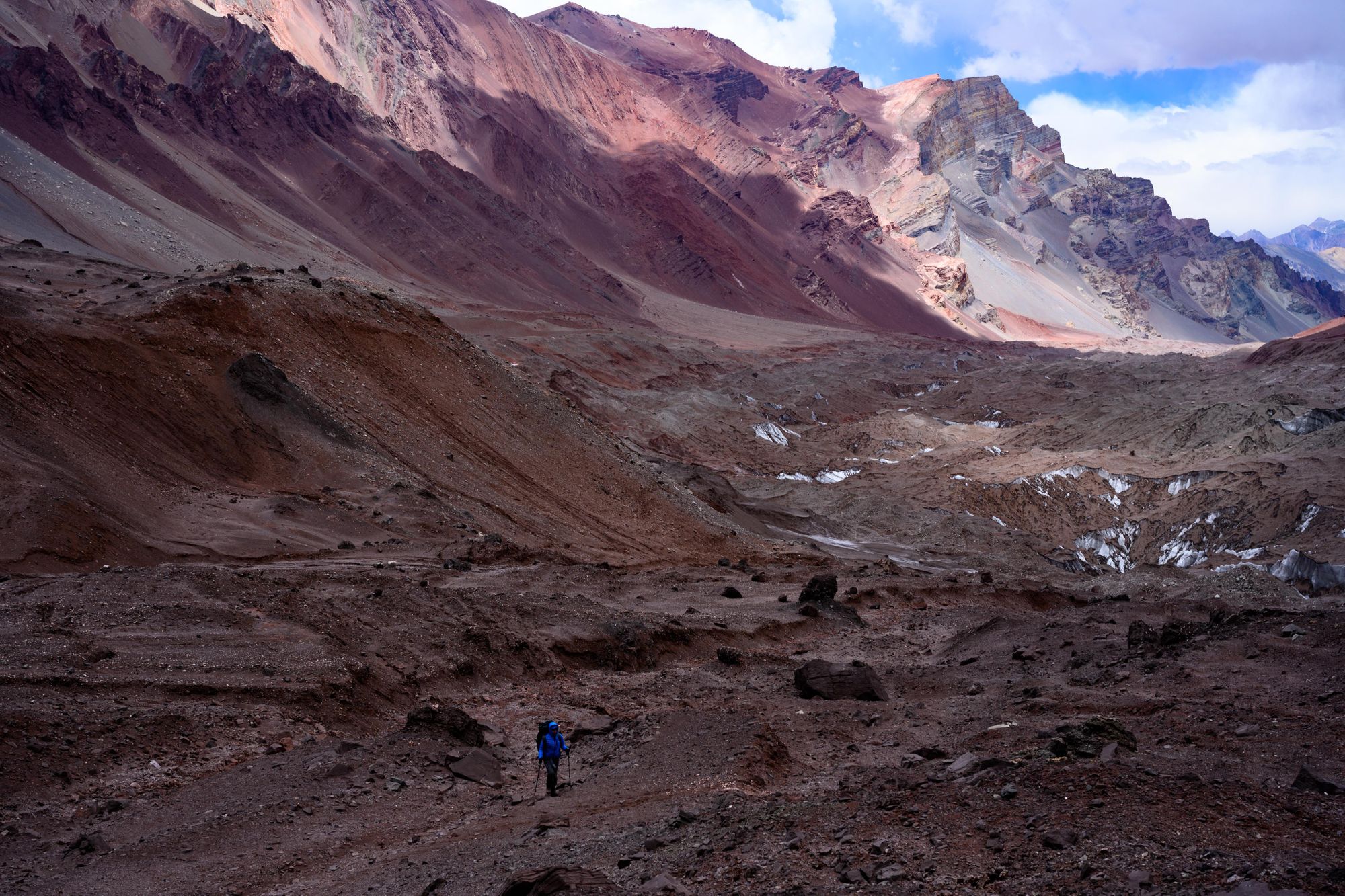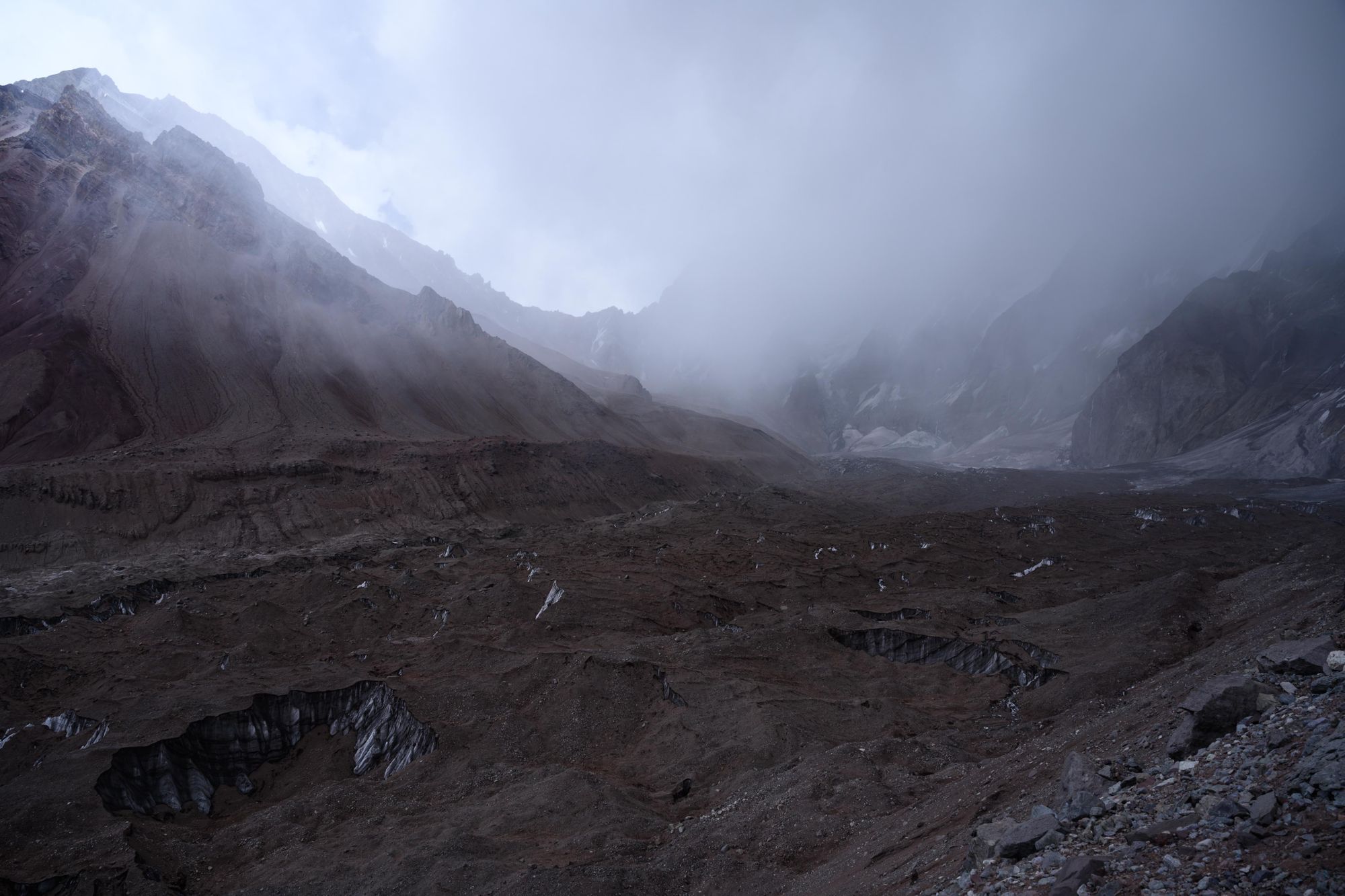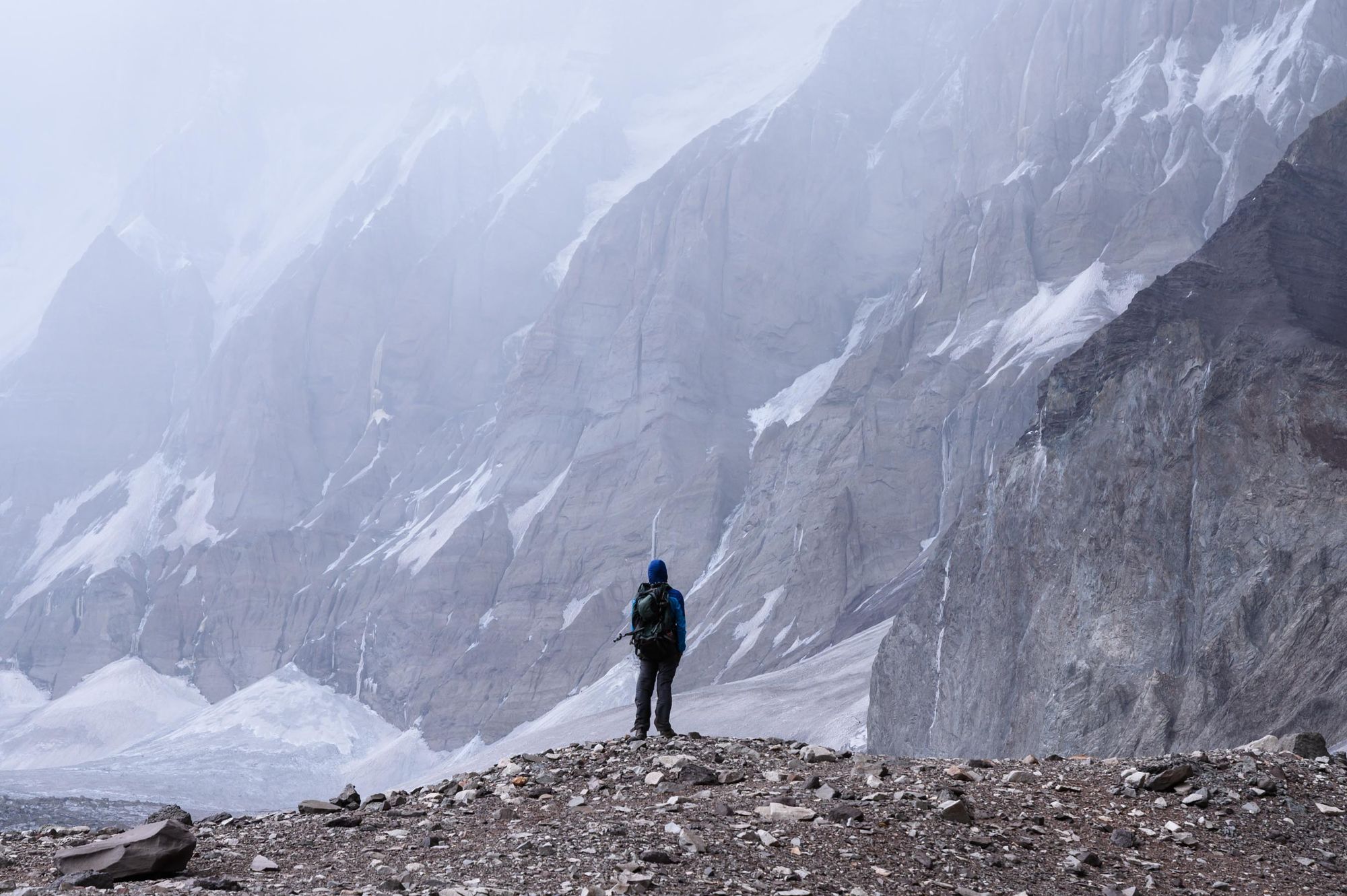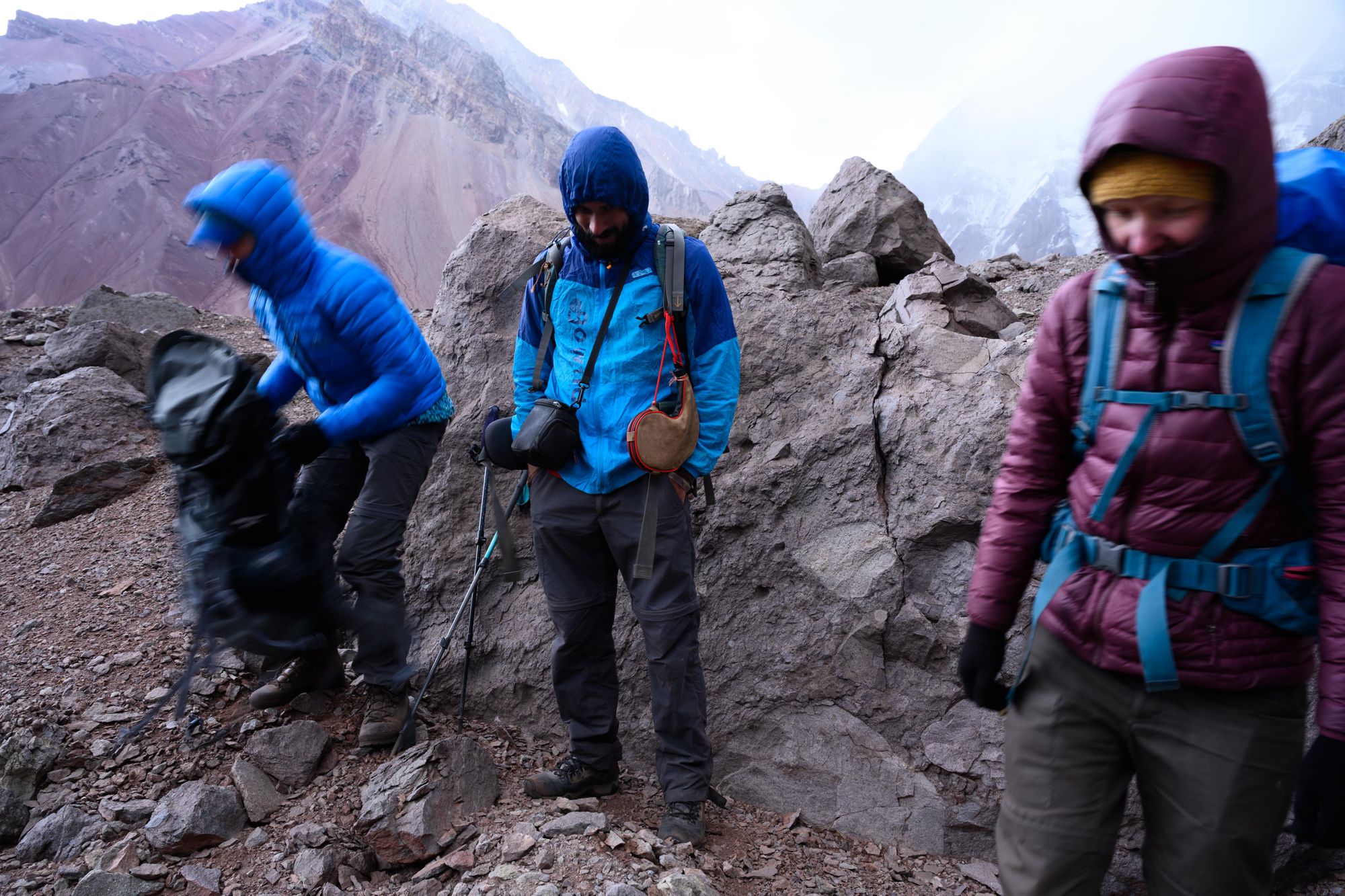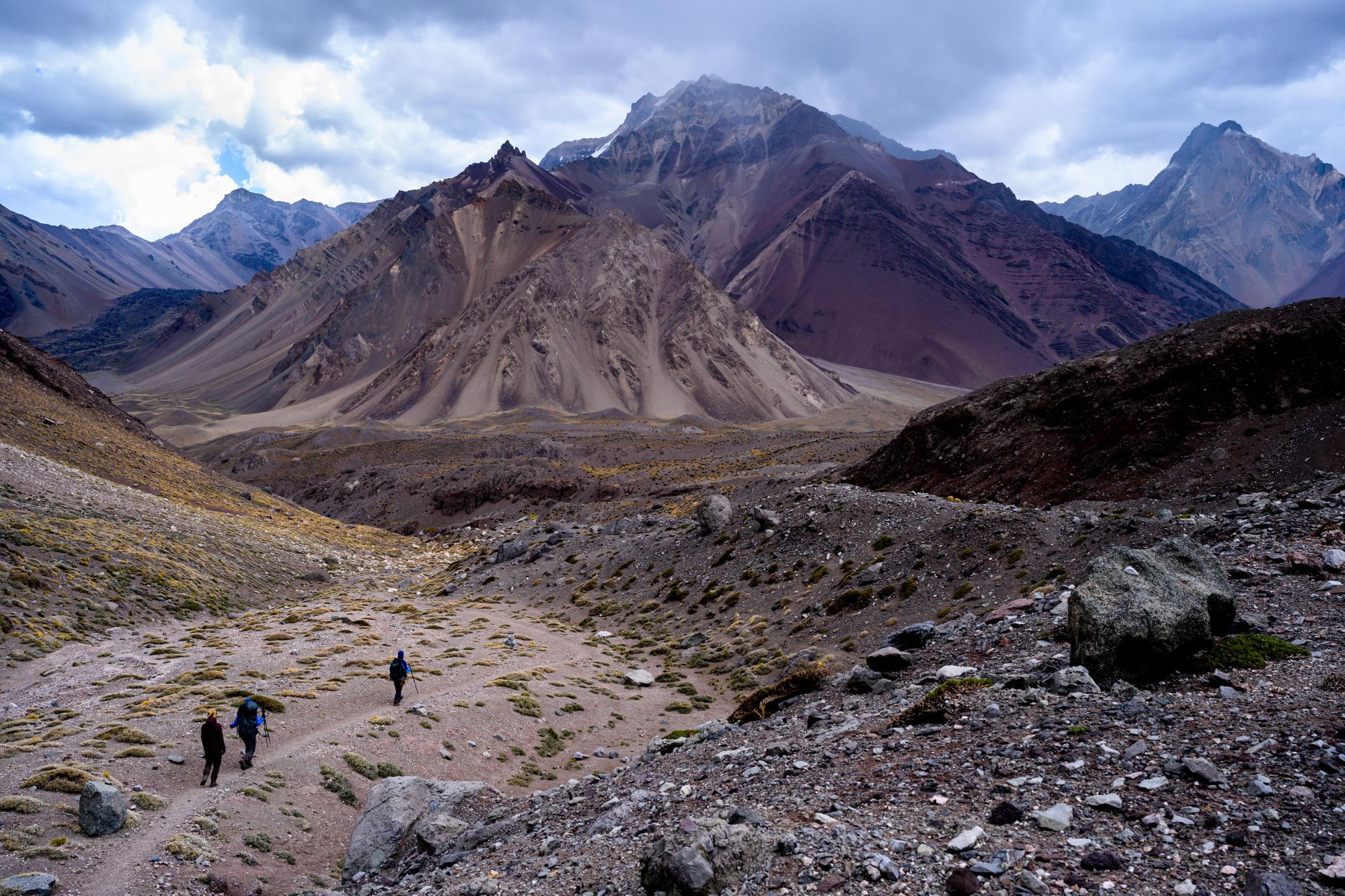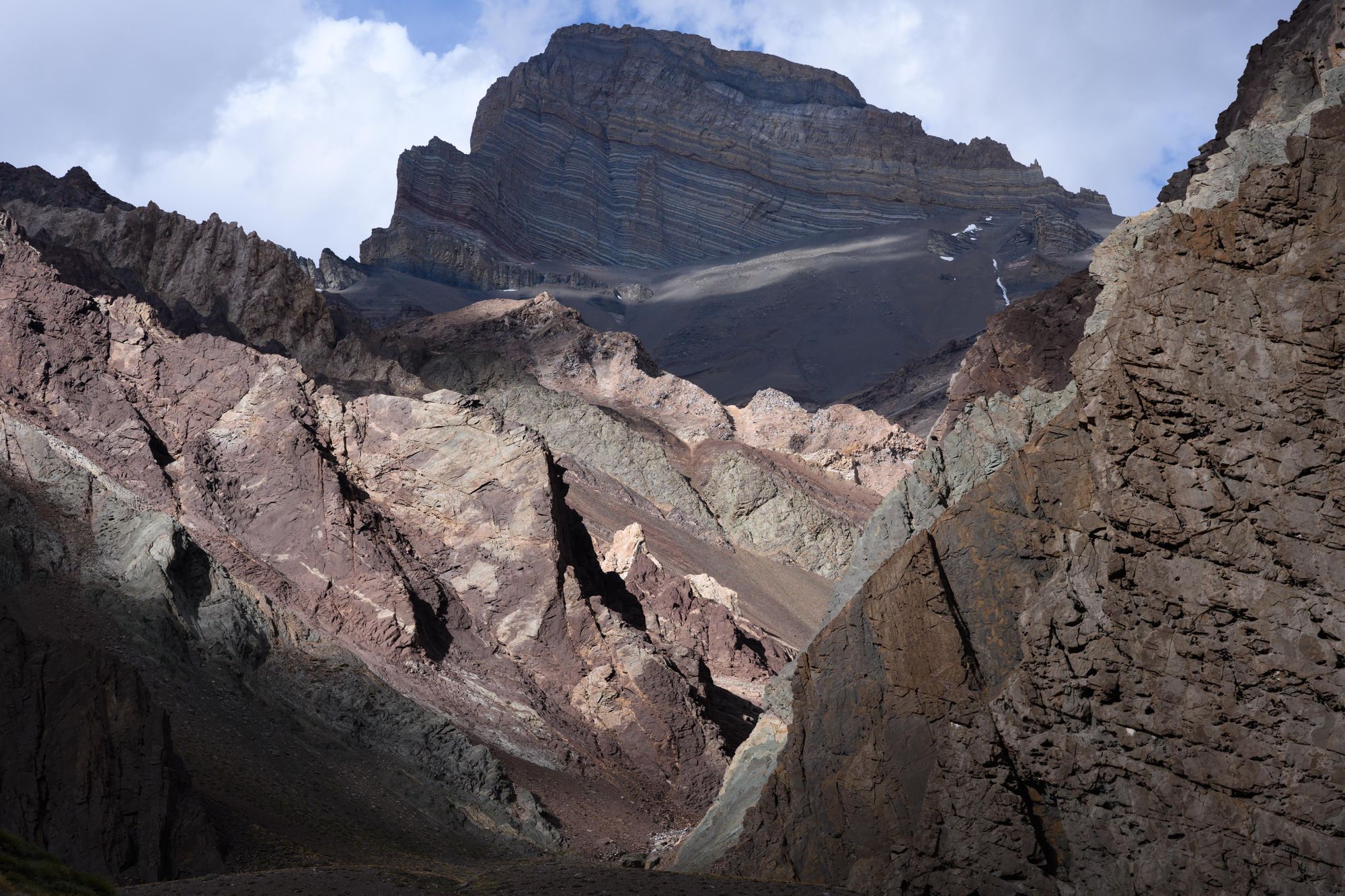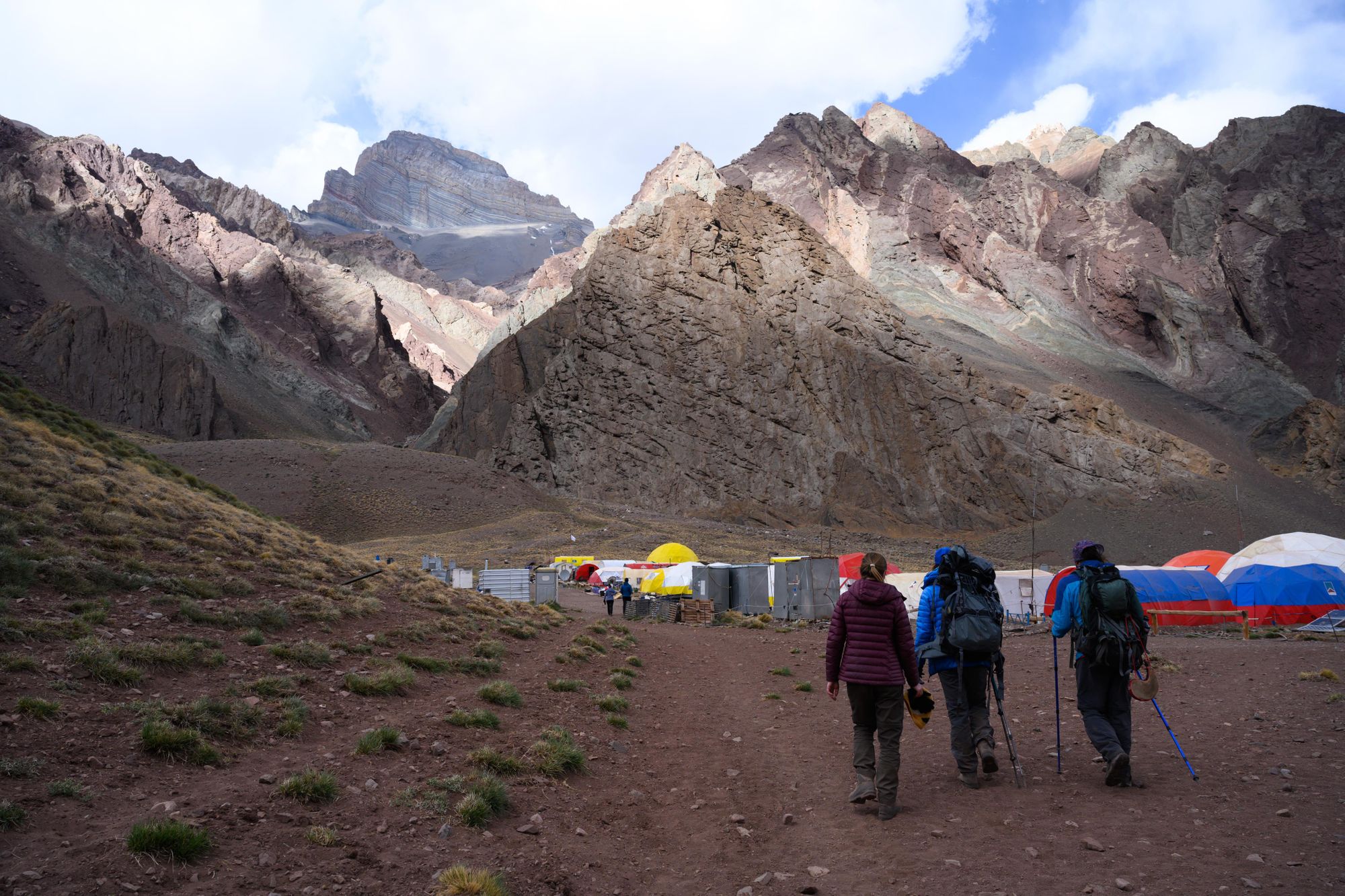 During the trip we met a Polish girl who was making her attempt to summit (alone!) and a Brazilian geologist, who explained to us all kinds of things about our surroundings - somehow it is the easiest to meet inspiring people in the mountains. We really enjoyed being around people who just love being in the nature, with other people - which is probably the best part of being in the mountains.